I'm currently looking for some new writers in order to expand the blog given that I can't post the amount of things I'd like to. So if you are interested in writing about anything related to music (news, TV shows, album reviews, introducing artists) just drop me an
email to musicisthedoor@gmail.com
and we can discuss some of your ideas.

13 November, 2013 5:03 PM

Our Top 12 was decided last week when the coaches whittled down their teams from 5 to 3. Tonight, the remaining contestants will face each other for the first time this soon. Which two acts will be the first to hit the road? ...
This is The Voice!
Recap after the jump ...
Caroline Pennell
"Wake Me Up" - Team Cee Lo - 7,5/10
- Cee Lo wants to show that she can do more than one thing. He can taste victory. He's picking up the pace this week. She loves the more upbeat idea Cee Lo had. Her dad was her prime influence. He motivates her to start her career as soon as possible. This is a complete 180 from what Caroline is used to do. It's a change for the good though since her sweet performances could've gotten boring fast. That said, I'm not completely sure this was the right tune for her. Her tone sounds awesome and her pitch is spot on but it seemed rushed as if time was running out. She can always go back to what she does best next week though, I'd love to hear her sing Agnes Obel's "Riverside" for instance. "I was glad to see you do something more uptempo and more energetic. I thought you did a great job of staying in the pocket and staying in the tempo with the studio audience that has the worst rhythm ever" (Blake)
Josh Logan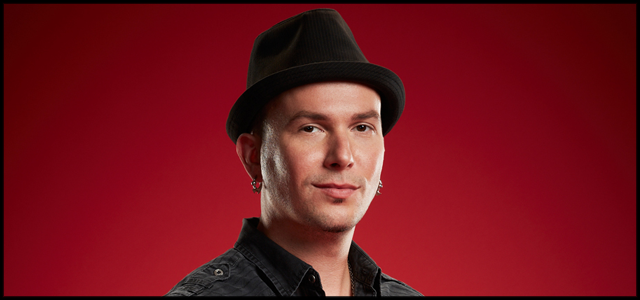 "Man in the Mirror" - Team Christina - 5,5/10
- Xtina saved Josh last week. "We love soul, we're soul singers, we love to play with ad libs and with being able to do runs but we need to let America connect with something really different" she says. They are scaling it back in order to connect. Unfortunately, that didn't really happen. He was so focused on his vocals that he forgot he also had to perform. In turn, it felt like a competent karaoke version. I was disappointing with the lack of runs, re-watching his previous performance I admit that was insane, but it was different and a few of those here could've made a difference. "That was great man. It was really beautiful, I love how you took Christina's kinda homework and came back" (Adam)
James Wolpert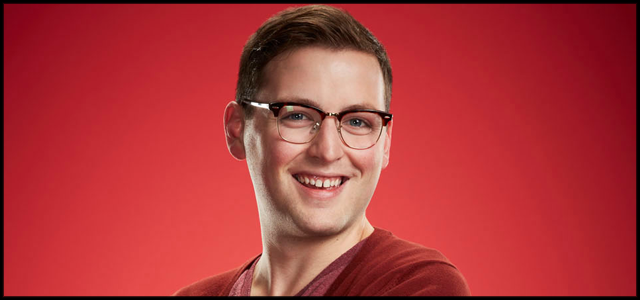 "Mr. Brightside" - Team Adam - 7,5/10
- Adam thinks James needs to do something with more energy. He gave him this song because it's in a specific register that's in James' sweet spot. I loved what he did last week. This is radically different yet James was fully convincing on it. The way he moved around the stage, how he dropped to his keens, how his voice soared. As Adam said, he simply turned into a rock star. "I'm so proud of you because I've seen your growth. I see you taking your coach's notes. I was nervous for you at first but you were so fun to watch and you did a great job" (Christina)
Austin Jenckes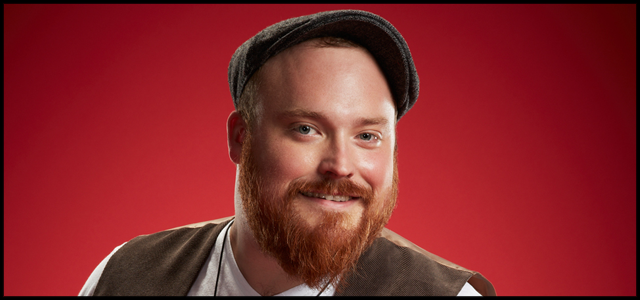 "It's a Great Day to Be Alive" - Team Blake - 6/10
- Blake's strategy this week is to show America Austin has the ability to have that country crossover success. He moved with his girlfriend to Nashville to write. He wants to be financially stable in order to get married. Blake engineered this performance to get Austin more votes. The American flag guitar strap, the country tune, the girlfriend talk. It's all very manipulative. His singing is ok but there's nothing remarkable about it besides that high note. I doubt I'll remember him by show's end. Blake's safe strategy will hurt him. "I think you did a great job. I like the little added twang" (Cee Lo)
Jacquie Lee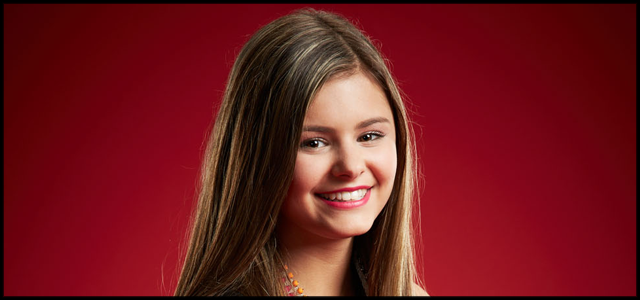 "Love Is Blindness" - Team Christina - 9/10 - The first song she ever sang was Christina's "Reflection" from Mulan. The strategy for her this week is to prove Jacquie can be current and on the charts. She bows to give this performance ever last ounce of emotion. Excellent song choice. Jacquie nails it once more. It starts slow, quite jazzy, and then it gets bigger and bigger and bigger until she's a the limit of her range. And then she goes over it. Her connection with the material is insane, fascinating to watch. She left me speechless. "You really continue to impress all of us. Great song choice, it's a mature different direction for you. And it's amazing because the second you open up it just cuts through in this way that I think that anyone that's gonna be in the position to win this your voice has to do that and your voice does that" (Adam)
Ray Boudreaux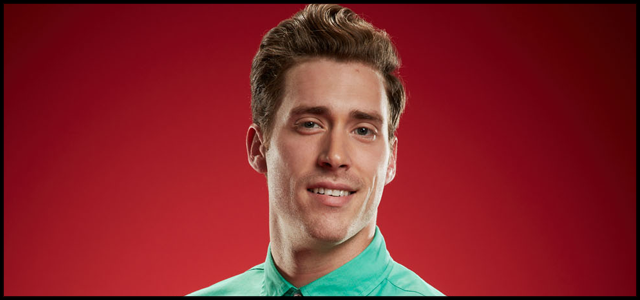 "All of Me" - Team Blake - 7/10
- Blake saved Ray because he thinks he's definitely somebody that can win this thing. He thinks all Ray needs to do to connect with America is sing about love. "Ray's an absolute powerhouse, if he can dig down and find some confidence, there's gonna be no stopping him" he says. I liked this soulful performance from him but again, it was very safe, which seems to be the case with Blake's team. Despite his coach's inability to take a risk, the sweetness Ray brought to his cover was truly heartwarming. I felt his connection with the material, you could see the tears in his eyes, and that was beautiful. "Vocally, it did fall a little short in places, pitch wise it didn't quite hit the mark, I wanted to hear a little bit more technical things. I'm just not judging with my lower region" (Christina)
Kat Robichaud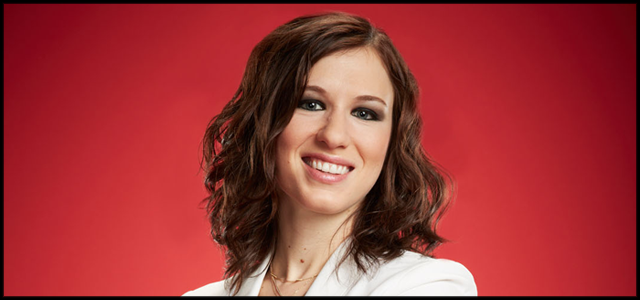 "Sail" - Team Cee Lo - 8,5/10
- Cee Lo chose Kat because she's proved to be the total package and he wants America to feel the same way too. He feels the softer moment was necessary. He's gonna give us exactly what we want this week. Perfect song, after last week's mess, she needed this. Her vocals are impressive but the true stand out is the was she delivered this tune. She was a star tonight. She commanded the stage from beginning to end, her crowd surfing moment, in which she didn't miss a single beat and the way she just collapsed at the end were just phenomenal to watch Everything was incredibly dramatic, I just loved it. "I loved watching it. It's almost like she's a lion walking around a herd of antelopes. When you fell over the audience, you sang through it, that's amazing" (Blake)
Jonny Gray
"Another Day in Paradise" - Team Cee Lo - 7,5/10
- Cee Lo doesn't want him to be predictable. He chose this song because Jonny sings with emotion but has to connect with the audience. His goal, Cee Lo says, is to have a memorable moment that will allow him to be a rocker and show that he has heart too. Jonny relates to this song because growing up his father was never around and his mom never let any of her dreams get in the way of taking care of him and his brother. To be honest, I thought this was gonna be a hot mess. Had he performed the song as it is, it would've felt date. Thankfully, both the acoustic arrangement and Jonny's melodic choices were distinctive and interesting enough for his cover to succeed. The way his voice went up on the 'think's of the chorus was genius. "When you started there was a sound thing and the syncs were a little off, so there were some rhythmic issues, so it was a little wonky in the beginning and then you really found it and recover from that. It's hard to do that" (Adam)
Tessanne Chin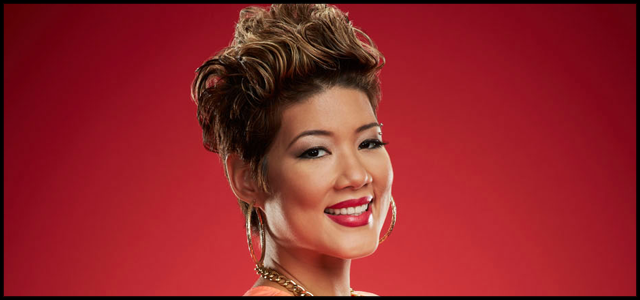 "My Kind of Love" - Team Adam - 8/10 - Adam is happy America saved her. He gave this song to her because this is showstopping. She loves this song because she can identify that with her husband. She got married two years ago. She's gonna sing it to him with every ounce of power she can muster. While Tessanne is an insane vocalist, this isn't the song I would've given her. There's no momentum to it. It starts and end at the same level. She also sounds a lot like Emeli, which is never good. That said, the amount of passion she brought to the stage was incomparable and her voice was flawless, so there's that. I hope Adam does something unexpected with her next week. "That was beautiful. There was a lot of passion in that. I was feeling a few different things, your voice is so amazing and it's so rich" (Christina)
Matthew Schuler
"Hallelujah" - Team Christina - 9/10
- Christina promises they are gonna strip it down to something genuine and real and show America were his heart is. He comes from a long line of preachers, his dad's been preaching all his life. He wants to let people in this week. Not even this dreaded song choice can stop Matthew. The guy knows what he's doing showing not only a wonderful vocal control but also his rich falsetto, gorgeous phrasing and a emotions so deep that rendered Christina speechless. "You know what it is that silences you here, that quiet that you hear, we are all sitting here bracing ourselves cause we know it's coming, every time you get on stage. It's magical, it's powerful" (Blake)
Cole Vosbury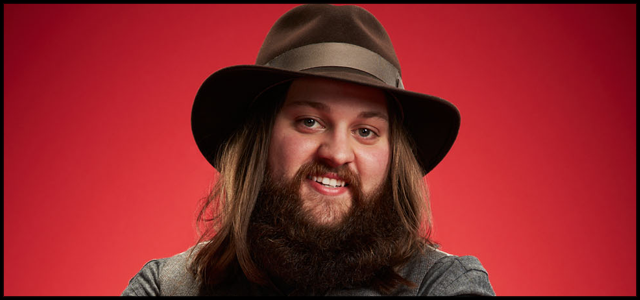 "Adorn" - Team Blake - 9/10
- Blake wants Cole to show he can put his own unique stamp in any song. He's lost a lot of family members throughout his life. His older sister got killed in an accident when she was 17. He got into music to deal with everything. Blake wants people to expect the unexpected with Cole, so that's why he gave him tan RnB song. Blake doing something unexpected? I'm shocked. This was a perfect choice for Cole. His soulful tone made wonders with it, that gritty yet smooth quality about his voice is really special. That falsetto at the end? Amazing. Cole may have just proven he's a force to be reckoned with. The judges give him a standing ovation. "What a great song choice. I'm so happy for you dude, great job" (Cee Lo)
Will Champlin
"Demons" - Team Adam - 7/10
- Adam moved forward with Will because he thinks he won the battle against Grey and Preston. He thinks Will can thrive doing a song like this because it has all the emotion he needs to convey about his life. In his life there have been discouraging moments in the music business to the point he even questioned if he belonged there. I can't say that he didn't sing as if his life depended on it but in the process, he hit some sour notes and struggled to control his voice. For instance, when he immersed himself into the SwayBot, his upper register suffering from it. Despite that, Will made a terrific effort tonight, the passionate way in which he delivered that song was impressive. "You said something that's gonna stick with me which is that you love music too much and if you want to succeed in this exceedingly difficult business that we live in, it's hard man. I love that and you can feel that passion in what you do. It was really passionate and that's what I want in my team" (Adam)
Ranking
Matthew Schuler
Jacquie Lee
Cole Vosbury
Kat Robichaud
Tessanne Chin
James Wolpert
CarolinePennell
Jonny Gray
Will Champlin
Ray Boudreaux
Austin Jenckes
Josh Logan
Bottom 3 Prediction:

Jonny Gray
Josh Logan
Austin Jenckes
Results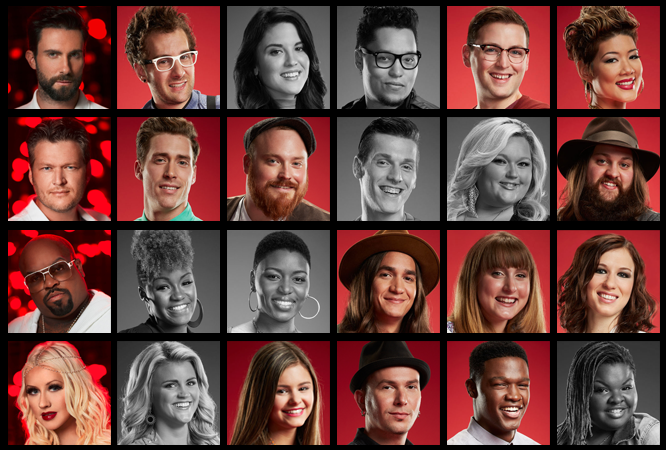 Sara Bareilles
with Kat Robichaud, Jacquie Lee, Caroline Pennell and Tessanne Chin
"Brave"
Team Cee Lo
"Roam"
Team Adam
"A Hard's Day Night"
Bottom 3:
Jonny Gray
Josh Logan
Kat Robichaud


There's a new twist this year. After they announce all the safe artists, the Bottom 3 singers will be revealed. Then people can save one of them via Twitter using the hashtag #VoiceSave and one of the B3 aritst's first name. You can also retweet one which has this things. Only one tweet per Twitter ID counts.
Eliminated:
Jonny Gray
Josh Logan
The Twitter thing is stupid but it isn't such a bad idea. It gives people the chance to correct a would be shock exit. For example, who knows how low Kat placed. I don't get why she was in the B3. Her performance last night was one of the best. Her crazy personality may have to do with it. I'm kinda sad to see Jonny go, his Phil Collins cover was truly great. Josh's elimination was completely predictable though he did get more votes on Twitter than Jonny for some reason.
This entry was posted on 5:03 PM, and is filed under
Austin Jenckes, Caroline Pennell, Cole Vosbury, Jacquie Lee, James Wolpert, Jonny Gray, Josh Logan, Kat Robichaud, Matthew Schuler, Ray Boudreaux, Tessanne Chin, The Voice US, TV, TVO Series, Will Champlin
. Follow any responses to this post through
RSS
. You can
leave a response
, or trackback from your own site.