I'm currently looking for some new writers in order to expand the blog given that I can't post the amount of things I'd like to. So if you are interested in writing about anything related to music (news, TV shows, album reviews, introducing artists) just drop me an
email to musicisthedoor@gmail.com
and we can discuss some of your ideas.

06 November, 2013 7:31 PM

So I wasn't motivated enough to recap the auditions. Or the battles. Or even the knockouts. At least I've been following the show, so I'm truly ready to start covering it now, when things get exciting. This year, with the addition of the steal during the knockouts, each team has 5 members, so 20 acts will compete in the playoffs. By the end of the week, only 12 will advance though, so the pressure is higher than ever. The original judges lineup is reunited this year and I can tell that seeing them together makes me realize how much I missed them the previous year, even if Shakira and Usher were good additions. Tonight, Team Cee Lo and Team Christina will take the stage. Who'll impress us? ... This is The Voice!
Recap after the jump ...
Christina Aguilera
is opening the show. Again! I'm not complaining though. The song she's singing,
"Say Something"
with
A Great Big World
, is incredibly pretty.
Amber Nicole
"Wasting All These Tears" - Team Cee Lo - 5/10 - Before The Voice she was a senior at a performing arts school. She was initially on Team Christina but was stolen by Cee Lo when she lost her Knockout round. Her dad is a musician, her older sister was a vocal coach to Usher. Cee Lo gave her a country song because he believes she can do anything. It sounds like sabotage to me. Amber gave the song her all and she sounded ok at first. Unfortunately, as the performance progressed it began to sound more and more like a mess. It felt like the key was wrong and when she went for the money notes she completely lost control of her voice. It's a shame cause she had potential. "Country suits you, you did your own thing with it. I hear a bit Rihanna in there and it was nice to hear country because you can do your own interpretation of it. I think that one note was a bit sharp" (Christina)


Jonny Gray
"Bitter Sweet Symphony" - Team Cee Lo - 5,5/10
- Even though he was in the military, his blind audition was one of the scariest things he's ever done. Before the show he was a performer around Texas. Cee Lo believes Jonny represents Americana, that grunge attitude. Not even his unique tone could save this performance. Cee Lo didn't pick a good song to showcase Jonny's talent. Such a monotonous melody, Jonny was left with no room to shine. It was boring. "I love your voice so much. That's a snarling beast of a song and the attitude with that song is hard to get to and you did really beautifully. I think towards the end you became that kind of explosive performer that you are and I wanted to see more of that" (Adam)
Tamara Chauniece
"I Will Survive" - Team Cee Lo - 6/10
- She worked as an apartment leasing agent. She got minimum exposure prior to the Knockouts. She went for Cee Lo because she felt a connection with him on a spiritual level since both their parents are ministers. Cee Lo believes this song has girl power written all over it. She wants to push the envelope and is glad Cee Lo picked this song for her because she feels it has no limits. Poor thing. She impressed us before but certainly she won't with this cheesy dated song. She delivered a strong performance considering how awful this song is but does Cee Lo know that iTunes downloads count as well? Cause I don't see this selling. At all. She better prepare her bags. "Isn't it amazing how nice we are all being to everybody because we're not against each other yet, next week we are going to be real mean to you. That song, my gosh, that's a tall order and you did it great" (Blake)
Kat Robichaud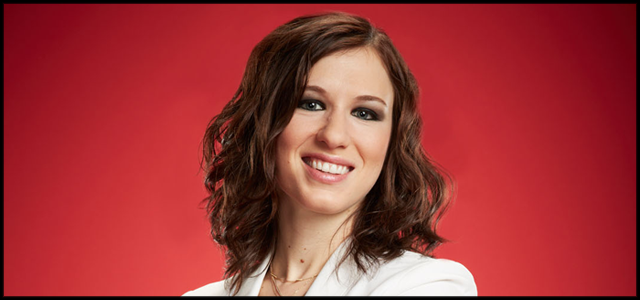 "She Keeps Me Warm" - Team Cee Lo - 6,5/10
- Before The Voice her band fell apart and she decided she wanted to purse a solo career. She chose Cee Lo because she thinks they are soul mates. Cee Lo believes it's important people realize her range and that this song represents her heart and soul. She identifies with this song because she's very fortunate to have her husband by her side. She's changed the pronoun for "you", not really caring about the song's original meaning. It was an ok, albeit inconsistent, delivery but maybe not the type of songs she should be singing. As she said, she's nuts and I think she should have embraced that tonight. It was nice to see a softer side to her though. When she's done singing, Kat hugs a random girl. "You just hugged someone, like randomly? That was awesome. I'm the idiot that didn't turn my chair around. You have 7 gears and I wanted to see 7th gear. Hugging a stranger was pretty sweet though, so that may have made up for the lack of a 7th gear" (Adam)
Caroline Pennell
"We're Going to Be Friends" - Team Cee Lo - 9/10
- Before the blinds she was really shy about her music. She turned 4 chairs. She never thought she'd get this far. Since the audition everything is blown up times 10 for her. This song reminds Cee Lo about them. If he had been her age, he would've protected her from bullies. The biggest challenge for her is finding the places to change it up, putting her Caroline twist on it. If you didn't guess it before, Caroline is my favourite. She enchants me every time she performs, tonight being no exception. She's got the loveliest, most adorable tone and her "Caroline twists" are always well placed and embellish her performances. She's a breath of fresh air. That said, she may need to find a mean streak cause too much sweetness may hurt her. "Your voice for the first time tonight I heard purely you. All I could think about was you and what you did. You did a beautiful, Caroline rendition of that song" (Adam)
Josh Logan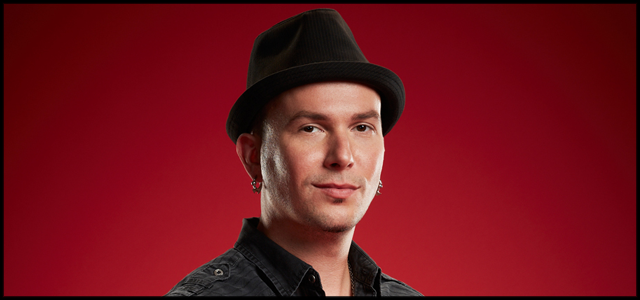 "Crazy" - Team Christina - 7/10
- Being a father so young, he felt he'd have to put his music dream aside. He hopes that by following his dream he'll show his son he was doing it because he wanted a career. Christina picked this song because Josh is such a pro. He's been playing close to 17 years in dive bars. He's sound the best he's had tonight. My problem with Josh is, as Adam said to him previously, that he tends to imitate the artists he's covering. He didn't do that tonight, adding his own little touches to the song, like the scatting, and showcasing an insanely cool phrasing. Maybe it was a bit much at times but I was pretty surprised to be honest. "You both have such a great taste on music. I'm just flattered that any fellow artist would sing that record. I think you did a great job" (Cee Lo)
Olivia Henken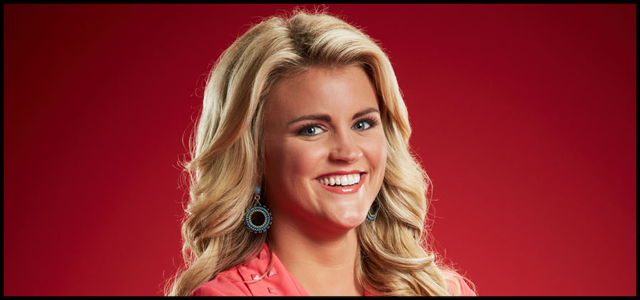 "Roar" - Team Christina - 6/10
-She worked as a tax preparer and entered a hundred singing competitions. Christina has thought her that there are other genres out there besides country. She signed a guitar for Hard Rock Cafe. Christina wanted to morph a really popular song into country. Unfortunately for Olivia, X Factor's Restless Road did the same thing last week. Olivia's version is superior, mainly because she's a better singer. Yet the performance was only decent since she didn't nail some of her notes and the whole delivery felt somewhat boring. I like the idea of Xtina having a country artist though, it's intriguing and Olivia certainly can do much better than this. "You did great and I wish I could sit here and rip it apart because it's weird to have other country artists floating around here and not working with them but I can't rip it apart, it was very good" (Blake)
Stephanie Anne Johnson
"Georgia on My Mind" - Team Christina - 7,5/10
- Before the show she was singing on cruise ships around Alaska. During the battle rounds Cee Lo stole her after she lost, then was stolen back on the Knockouts by Christina, who had previously let her go. Stephanie loves to play this song because it reminds her to her grandmother from Georgie. Her step dad has been dealing with lung cancer. Nine months ago they were told he only had six months to live. She's excited to take this opportunity for him to see her do this. She's gonna take this performance as if it was her last, the odds of that being pretty high. With that in mind, I really hope Stephanie is given the chance she deserves by Christina. Her take on this song was wonderful, albeit not perfect, her jazzy, smooth tone truly hypnotizing. Her growth has been incredible since her bland blind audition and with the right mentoring, she could turn into something great. I hope she's given the opportunity to evolve. "I got mixed emotions. I'm entertained, I'm amazed and I'm jealous. Great job. This was like a whole different version of you" (Cee Lo) Stephanie also sings opera. She shows us.
Matthew Schuler
"Wrecking Ball" - Team Christina - 9,5/10
- Before The Voice, he was a student, played on the rugby team and worked at a bagel shop. He claims to be the fastest 4 chair turner in Voice history so there's so much that he has to live up to. Xtina chose this song because Matthew is a wrecking ball. He wants to make sure America knows he's still hungry. Wow! That was breath-taking. He sings with so much passion, even the most powerful notes feel incredibly vulnerable. And that range! That insane range! Christina actually has a shot at winning this season, this guy will go far. "Three hearts just broke. Just makes me angry because there's a lot to a performer in general and you have all those things and I'm upset with you because you're not on my team. You light a fire under me to make my team even better because everything you are showing us on that stage is what you need to take this thing all the way" (Adam)
Jacquie Lee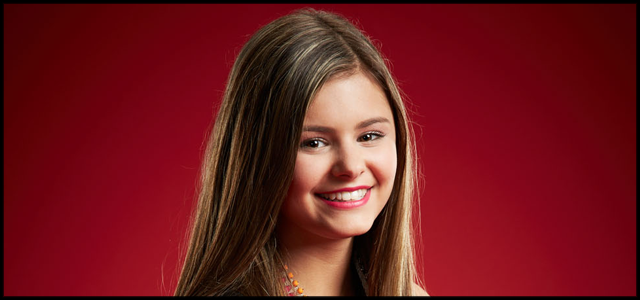 "I Put a Spell on You" - Team Christina - 9,5/10 - She was just a normal junior at high school, she played field jockey and sang at children hospitals. Only Christina and Blake turned around for her during the blind auditions. She blew everyone away with "Stompa" during the Knockouts, one of the best performances of the season. She's writing a journal, an advice given by her coach. OMG! What is Xtina feeding this kids? Impressive stuff, either she's possessed or this shy teen is even more talented than she seems. Her delivery was riveting from beginning to end, crazy range, flawless vocals. The way she completely immersed herself into the song was just magnificent. "That was the absolute best. I mean, count on me to be biased about my team but that was the best. It was like the past and the present and you are most certainly the future" (Cee Lo)
Ranking
1. Jacquie Lee/Matthew Schuler
3. CarolinePennell
4. Stephanie Anne Johnson
5. Josh Logan
6. Kat Robichaud
7. Olivia Henken
8. Tamara Chauniece
9. Jonny Gray
10. Amber Nicole
Predictions
Team Cee Lo
Caroline Pennell
Kat Robichaud
Jonny Grey
Matthew Schuler
Jacquie Lee
Stephanie Anne Johnson
This entry was posted on 7:31 PM, and is filed under
Amber Nicole, Caroline Pennell, Jacquie Lee, Jonny Gray, Josh Logan, Kat Robichaud, Matthew Schuler, Olivia Henken, Stephanie Anne Johnson, Tamara Chauniece, The Voice US, TV, TVO Series
. Follow any responses to this post through
RSS
. You can
leave a response
, or trackback from your own site.