I'm currently looking for some new writers in order to expand the blog given that I can't post the amount of things I'd like to. So if you are interested in writing about anything related to music (news, TV shows, album reviews, introducing artists) just drop me an
email to musicisthedoor@gmail.com
and we can discuss some of your ideas.

06 November, 2013 3:24 PM

So I wasn't motivated enough to recap the auditions. Or the battles. Or even the knockouts. At least I've been following the show, so I'm truly ready to start covering it now, when things get interesting. This year, with the addition of the steal during the knockouts, each team has 5 members, so 20 acts will compete in the playoffs. By the end of the week, only 12 will advance though, so the pressure is higher than ever. The original judges lineup is reunited this year and I can tell that seeing them together makes me realize how much I missed them the previous year, even if Shakira and Usher were good additions. Tonight, Team Blake and Team Adam will take the stage. Who'll impress us? ...
This is The Voice!
Recap after the jump ...
"The liveshows is the moment for this people to shine individually on their own and it's intense" Adam says. Blake warns the other judges about his team, he thinks they'll be scared.
Christina Aguilera is opening the show, performing "How I Feel" with Flo-Rida. It's a "Feeling Good" version. Interesting, really interesting. Too much Flo-Rida though, let that awesome woman show everyone how it's done!
Shelbie Z
"Fancy" - Team Blake - 6,5/10
- She auditioned for The Voice because she liked the idea of the auditions being blind. She has been judge all her life because of how she looks. She turned 3 chairs and picked Blake because she really believes he's passionate about his artists. She got married on September 14, it was everything she ever dreamed about. Shelbie wants to make this performance rock country. "Reba is part actress and she plays a character when she sings this songs and Shelbie needs to do the same" Blake says. The girl's got a huge personality, it's impossible not to love her. The way she struts around the stage with so much attitude make her performances that more memorable. Blake wanted her to be a character and he got it. It wasn't really the most original track but given this is the first week, I didn't expect any big risks, plus her vocals were solid enough. "Not only are you a great singer but something clicks with the way you perform, we are all very attentive to the whole experience and you make it that way" (Adam)
James Wolpert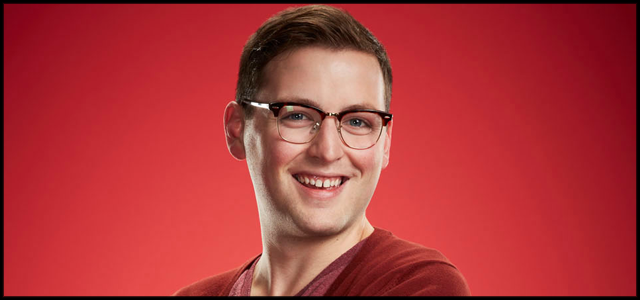 "A Case of You" - Team Adam - 9/10
- Before the blind auditions he dropped out of Carnegie Mellon University and started working at the Apple store because he's a total geek. He got 4 chairs to turn but his Knockout performance disappointed greatly. Adam picked this song because he wants to be able to hear to James' voice again. "James has a very eclectic, outside of the box, taste and I love the fact that he can embrace different styles" Adam says. A few years back James joined an acapella group called Sound Bites. He thinks that's were his strength lies, on super simple arrangements. This is a perfect pick. Such a sweet arrangement, it amplified the power of his voice. He's obviously at ease with his acoustic guitar but that didn't prevent him from redeeming himself with this cover. It was heartfelt, original and mesmerizing, his tone is to die for. He may have just saved himself. "You really grounded yourself in this song, being simplified could run the risk of being boring but you made it a safe heaven that drew people in to what you were doing" (Christina)
Nic Hawk
"Blurred Lines" - Team Blake - 2/10
- He stopped travelling and doing musical theater to help his family financially. He initially picked Adam but when he was sent home during the battles, Blake saved him, ultimately sending fan favourite Holly Henry packing. 13 y/o girls, who call themselves "Flawk", are obsessed with him on Twitter. Apparently the name comes from a flock of birds and his last name. Like Shelbie, Nic's got a big personality, but unlike his fellow team mate, he doesn't have the vocal chops to back it up. The performance is disastrous, put simply, he sounds horrible, basically because he sang through his nose. It's not even train wreck fun. He seems like a nice guy but if he's not gone by the end of the week I'd be shocked. And pissed, really pissed. "Great performance, you've got so much natural rhythm. You did an amazing job" (Cee Lo)
Ray Boudreaux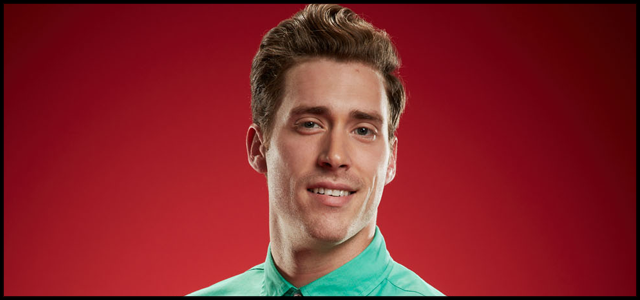 "Home" - Team Blake - 7/10
- He grew up in a small town mowing lawns to make extra money. Before his audition the most people he had played for was 400. He only got Cee Lo and Blake to turn but since, he's turned into a front runner. His dad used to play "swamp pop", Louisiana's own genre. He describes it as it's own kind of soul music, heavy horns, rhythm sections and soulful singers. Given how good I thought he sounded during rehearsals, I was disappointed by this. The song isn't particularly great, it's kinda lazy and boring. I love his bluesy tone though, that swampy sound he described before feels completely effortless. "That's a hard song to do, I thought you did an incredible job, Marc'd be proud. I don't have anything but positive things to say" (Adam)
Austin Jenckes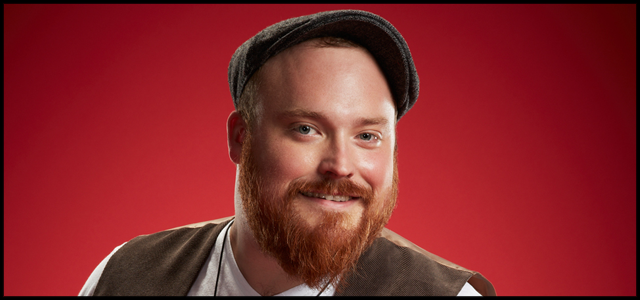 "She Talks to Angels" - Team Blake - 7,5/10
- Before The Voice, he was a gigging musician but also gave scooter tours to pay the bills. "Austin has this way of sounding passionate about what he's doing" his coach says. Blake picked this song because he truly connects with the audience and really believes what he sings. I never payed much attention to him, mainly because I didn't expect him to make it this far but he's actually got a really pleasant tone. His raspy, powerful voice and the way he attacked the song was quite effective. He may not have fully connected with the material but vocally, I was impressed. "You sing with so much heart. You can be up there and hit all the notes in the world but if you're not coming from a place of real heart then why even do it" (Christina)
Grey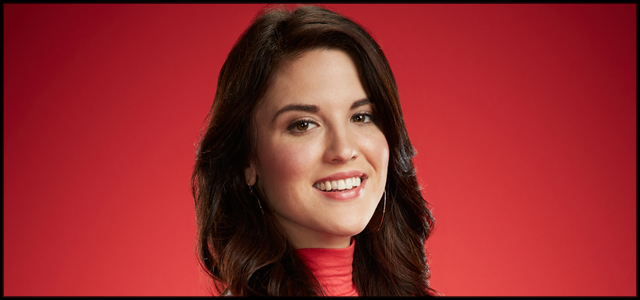 "Still Into You" - Team Adam - 5,5/10
- She gigged at nights and worked retail during the day. Adam, Blake and Cee Lo turned for her. Her dad wanted to make it as a musician, he worked construction on day and then gigged at night, just to support the family. Adam gave this song to Grey because he wants her to stay away from the comfort of the safe wedding singer. I've enjoyed Grey so far but unfortunately for her, this wasn't her best. The vocals weren't that bad but her pitch was over the place a few times and her voice sounded hoarse for most of the performance. The song was a bad pick as well, it wasn't sufficiently interesting for her to break out. It's a shame cause I was really hoping she'd go far. Blake wanted to steal her during the battle rounds. "Great job tonight. Another thing that I enjoy about the show is discovery because the song was unfamiliar to me and then you presented it as it's your own" (Cee Lo)
Will Champlin
"Secrets" - Team Adam - 7,5/10
- He used to perform at casinos and hotels. Now that he's a wife and a daughter, he wants to provide for them in a better way. He chose Adam because his style of music really mends to his coaching. He lost during the battles to James Wolpert, was stolen by Christina, then lost the Knockout, then got stolen back by Adam. He mentions his wife and her brain tumor in passing. Despite being eliminated twice, Will is a great talent. His tone is wonderful and his pitch is mostly perfect. Honestly, his take on this song is one of the best I've heard. I don't get what was the point of getting up from the piano, walk a bit, then get back to it. It distracted him and affected his voice. Why not just stay there for the whole performance? "I love Will. It was so beautiful and so touching, you definitely put your soul into it. The way you hit that one note was like the money one, it was great" (Christina)
Preston Pohl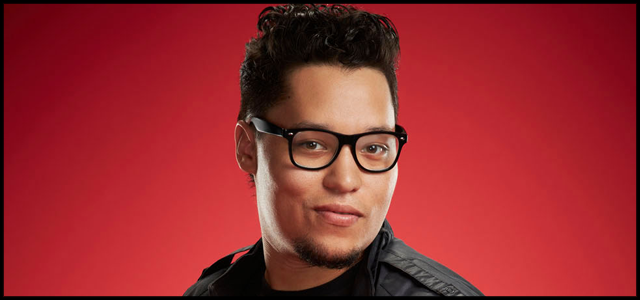 "Nothin' on You" - Team Adam - 6/10
- He was a guitarist in a Christian rock band but wanted to show people he can sing. Being on the show has brought him back to life. A year ago his dad was diagnosed with cancer, which forced him to leave his band and go to Texas with his dad. He's now cancer free. While Preston's got a phenomenal raspy tone, his performance felt really lazy. As if he wasn't trying. It was vocally impressive but he didn't bring anything new to the table. The rapping wasn't entirely comfortable but I can't blame him on it, if he had edited it out, he would've repeated the same three lines over and over again. "I'm blown away. The pitchy and you're passion when you are performing is just, gosh. The talent this year is unbelievable. That was so good man. That was studdly, studdly" (Blake)
Cole Vosbury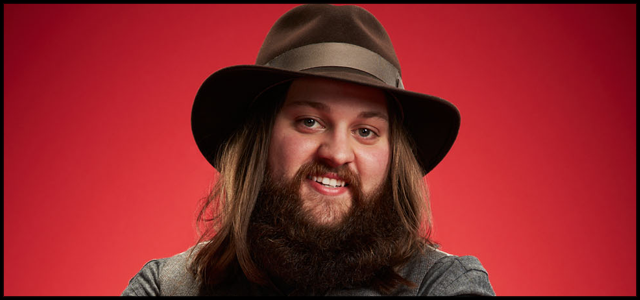 "Maggie May" - Team Blake - 6,5/10
- He comes from a musical family. His dad, his uncle and his grandmother and he always wanted the world to know his family's name. Cee Lo turned for him but he lost against Jonny Grey during the Knockouts. Adam and Blake wanted to steal him. He chose Blake because he thinks he can help him discover who he is as an artist. Cole doesn't want to imitate Rod Stewart. For someone not trying to imitate the original artist, that cover sounded a lot like it. It was nice but I wasn't blown away by it. It kinda stayed at the same level all the time and was actually forgettable. That said, I like Cole, in fact, his "Let Her Go" cover during the Knockouts was one of my faves. "I still love you unconditionally. You are great dude. I support you unconditionally either way it goes" (Cee Lo)
Tessanne Chin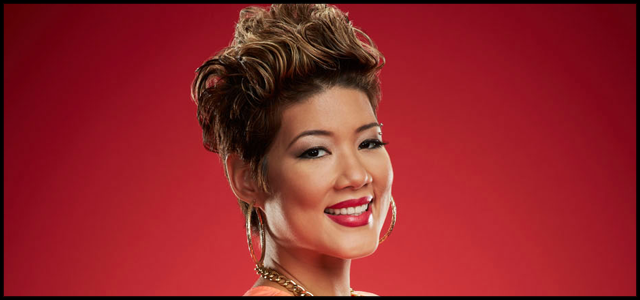 "Many Rivers to Cross" - Team Adam - 8,5/10
- Before the blind auditions she was singing backing vocals for Jimmy Cliff and gigging in Jamaica. She feels she's getting closer to the artist she wants to be. Apparently Jamaica has bought the rights to air the show just to support Tessanne. She's been on the cover of newspapers and got a call from Bob Marley's son, Damien. Adam believes this song will represent her heritage. "She's a flawless singer, I believe in her" her coach says. For someone that loves taking risks, Adam didn't take any with Tessanne. The song is super safe, she obviously knew it because she used to sing with Jimmy. Despite it, Tessanne totally slayed it. Sublime, spot-less vocals. Just excellent. "I know what it feels like to cry tears of joy so you deserve every second to feel this moment. As amazing as that was, I'm not surprised because I knew from day one when I heard you on the blinds that you were capable of that kind of gorgeous, soaring vocals" (Christina)
Ranking
James Wolpert
Tessanne Chin
Will Champlin
Austin Jenckes
Ray Boudreaux
Shelbie Z
Cole Vosbury
Preston Pohl
Grey
Nic Hawk
Predictions
Team Adam
James Wolpert
Will Champlin
Tessanne Chin
Shelbie Z
Ray Boudreaux
This entry was posted on 3:24 PM, and is filed under
Austin Jenckes, Cole Vosbury, Grey, James Wolpert, Nic Hawk, Preston Pohl, Ray Boudreaux, Shelbie Z, Tessanne Chin, The Voice US, TV, TVO Series, Will Champlin
. Follow any responses to this post through
RSS
. You can
leave a response
, or trackback from your own site.