I'm currently looking for some new writers in order to expand the blog given that I can't post the amount of things I'd like to. So if you are interested in writing about anything related to music (news, TV shows, album reviews, introducing artists) just drop me an
email to musicisthedoor@gmail.com
and we can discuss some of your ideas.

20 November, 2013 4:18 PM

Both Christina and Cee Lo lost one of their acts last week, Josh Logan and Jonny Gray. While their elimination was no surprise, I was kinda sad to see Jonny go since I'm really digging his "Another Day In Paradise" studio version. 10 become 8 this week. Will one of the coaches be eliminated this time? ...
This is The Voice!
Recap after the jump ...
Austin Jenckes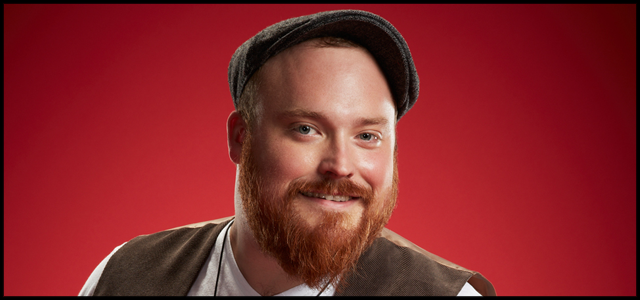 "Your Love" - Team Blake - 6/10
- Blake believes it's time for Austin to shock people and prove them he's a contender. He gave him this song not only for it's raw emotion but also for it's power. A year ago he was working in a warehouse driving a forklift and trying to figure out how to meet people in Nashville. I liked the rawness of his tone at first but as the performance progressed, it became more and more boring. Not because it was bad but because it all felt too normal, it didn't stand out. The set of glory notes came to late into the performance, there was no built to it. "If that was what you guys have worked on, doing a slow build into a large, climatic ending, super great job " (Christina)
Jacquie Lee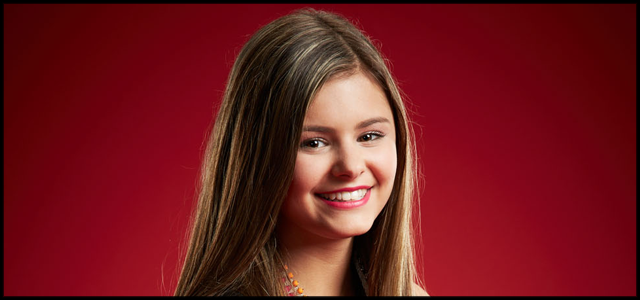 "Clarity" - Team Christina - 7/10 - Christina takes Jacquie to yoga. She thinks it's amazing. "Yoga gives me a better understanding of where my breath is coming from" she says. Christina thinks this is the chance for Jacquie's emotions speak for themselves by using a quieter tone. The arrangement is pretty minimalistic, I like it. Jacquie has some issues though, her lower register isn't very strong and there are some pitch problems at first and she only hit her stride once she got up from the piano and belted the chorus. Not her best but I guess the teen can't sing her heart out every week. "It's hard enough to do this with all the experience in the world and what you did, showing that kind of vulnerability with so much grace at your age is really beautiful, I just command you for that" (Adam)
Will Champlin
"Love Me Again" - Team Adam - 6,5/10
- Adam think it's time for Will to have a good time. He gave him this song because it shows Will's range. He thinks it's right in his wheelhouse. John Newman does an awesome job with this song but I'm not sure it's right for a singing competition. No one can do what John does with it. Will's vocals were spot on but his delivery was so stiff. It didn't feel he was comfortable on it, as if he was worried, and that seems to be the issue with him. As Adam advised him, he needs to enjoy it cause right now, he's overthinking it. "You are such an accurate vocalist, that's what continues to blow me away week after week. I really think you are great" (Blake)
Caroline Pennell
"Leaving on a Jet Plane" - Team Cee Lo - 7,5/10 - Caroline's parents both sang in acapella groups in college, that's when they met. Her mom Bonnie says that Caroline has connected with Cee Lo, that she feels he'll protect her. She picked this one herself since this is one of her favourite songs. She grew up with this song. She just got into college and is gonna leave home for the first time so it's relatable. I was gonna trash Cee Lo for this pick but now Caroline gets all the trashing. This song is a snooze fest. Yeah, her delivery was lovely but come on girl! You need to do something exciting just like you did with "As Long As You Love Me". This performance lacked that punch, there was no variation since the melody was super flat. She'll be safe for now but she needs to change her strategy fast. "This was really great for me because I got to see you making a statement about all the things you've been experiencing. That's to me a very difficult skill to hone" (Adam)


Cole Vosbury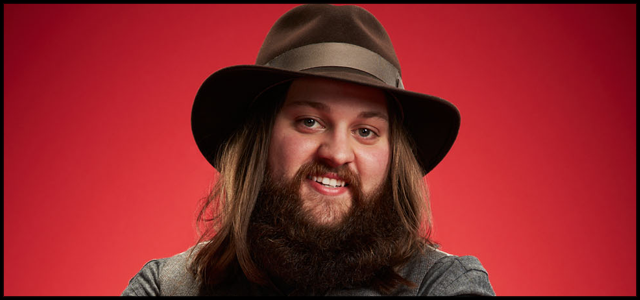 "To Be with You" - Team Blake - 8/10 - Blake wants Cole to continue to break the mold. Austin thinks it's gonna be a freaking smash. It's always been one of Cole's fave songs, his sister played it in her car. Cole was gonna play the piano but Blake felt this was a guitar song. Blake says he learnt to play guitar to meet some girls. Cole did as well. Unfortunately, it didn't work out for him. Haha. Oh my! That tone is exquisite. His soulful gritty sound and his awesome phrasing are a pleasure to listen to. I've never regarded this guy as a contender and I don't think anyone else did. He only got a chair turned, had to be stolen and him advancing to the Top 12 came as a shock. But then he did "Adorn" and everything changed. He's the dark horse of this competition. "It makes me so happy. You sang the daylights out of that song. You did all the normal Cole things we expect you to do. I loved how it was so acoustic and it was about you" (Blake)
Tessanne Chin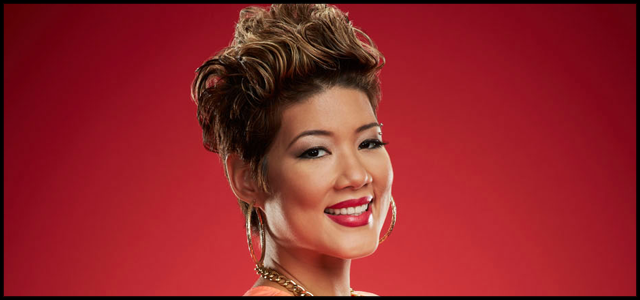 "If I Were Your Woman" - Team Adam - 7,5/10 - Adam believes this performance is crucial. He wants Tessanne to connect even more with the audience. She's ready to go but she's really not going anywhere. "If somebody had gift wrapped an opportunity and handed it to me with a bow, that's what The Voice is to me" she says. Adam wants her to start at zero and end at crazy. Tessanne may be a crazy vocalist but this song choices aren't doing her any favors. They are unable to showcase her musical identity. Right now, I only view her as a cover singer. Her amazing talent is indisputable but she needs to bring some freshness to the stage in the weeks to come or my mind will never change. An unexpected song choice might help. "I heard your Jamaican accent come out when you sang for the first time in the beginning and I loved it, I'd love to hear more of that. You are a singer that can do so much, I'd love to hear more moments like this were you switch it up and show me different dimensions of your voice" (Christina)
Ray Boudreaux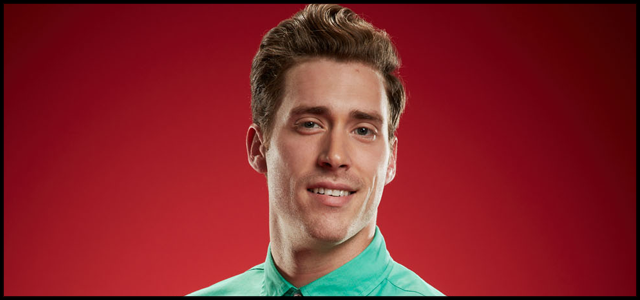 "You Are the Best Thing" - Team Blake - 7,5/10
-Blake's strategy for Ray is not letting him get to far away from who he is as an artist. Basically, taking zero risks. He wants the audience to feel they are at a concert. Ray connects with this song because he's found love. Much better than what he did last week. His main attraction is that wonderful bluesy tone of his. I just love how the guy sounds, exactly the kind of music I like. Good performance yet somewhat expected. Can he do this same thing with a song out of his comfort zone? I'm not sure. "I love your consistency. It's not supposed to be perfect, it's supposed to be real and I like that" (Cee Lo)
James Wolpert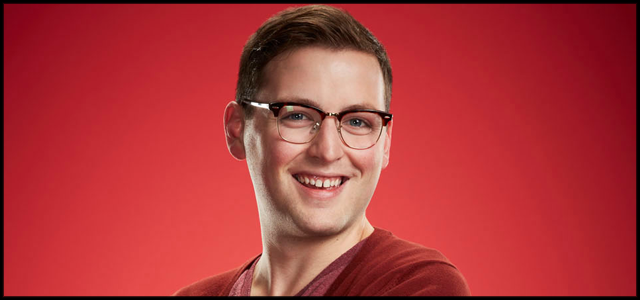 "Without You" - Team Adam - 7/10
- Every week Adam wants to surprise everybody even more. Their parents were obviously not happy when he droppoed out of college to work at an Apple store. Adam gave him this song because there's a thread there that connect all the songs James's been doing lately. James is glad he chose this song because he think people really like stripped down, intimate performances. Yeah, when the song isn't this atrocious! In his defense, the arrangment was nice, his phrasing was pretty and even if he had some pitch issues on the higher notes, his passionate delivery was great to watch. I just hate this song too much to actually enjoy this. "I was listening, your voice is so clean. Pitch doesn't always line up and what's cool about you is that you can supply a cool rasp if you want to and then if you just want to be Superman and fly clean, you're so capable of doing that. You are a multi dimensional vocalist and I love that about you" (Christina)
Kat Robichaud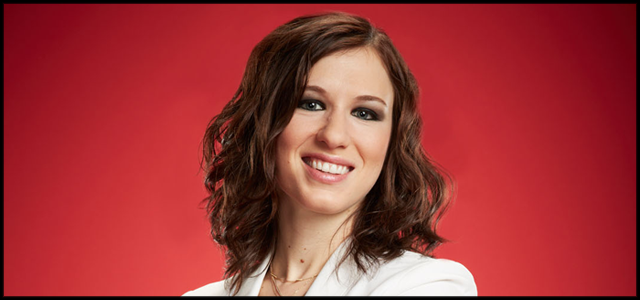 "We Belong" - Team Cee Lo - 7/10
- Cee Lo thinks Kat's got nine lives. Their strategy this weekis allowing Kat being the artist that she is, fearless and pure Rock & Roll. She believes this song embodies the genre and it lends to showing a more vulnerable side of her. I don't think this was the best song for her but her delivery was rather impressive so I can't complain much. There's a lot of coreography, it's very theathrical. Not scary dramatic as "Sail" was, just dramatic. Kat's a great performer but will the audience connect with her with such a dated song? Doubtfully. "This was incredible but in the past performances it seems that there's been trouble and this was finally in a way the Kat we've all been waiting to see. Everything about it was so elegant" (Adam)
Matthew Schuler
"Beneath Your Beautiful" - Team Christina - 9/10
- Christina wants to keep showing different sides of Matthew. She thinks this will be the first time we see the Matthew that's a little romantic. She wants him to be that guy that every girl wants to fall in love with. "When I sing this song I'm thinking about my future wife" he says. The key was a little low for him at first but once he got to the chorus the performance started shining. Gorgeous tone, lovely phrasing, the litte changes he made to the melody were perfect. The guy is simply incredible, if he's not in the final I'll be shocked. "You are a great singer. From the beginning, I've said the same thing about you, this was no less than amazing which is what you always are" (Adam)
Ranking
Matthew Schuler
Cole Vosbury
Ray Boudreaux
Tessanne Chin
Caroline Pennell
Jacquie Lee
Kat Robichaud
James Wolpert
Will Champlin
Austin Jenckes
Bottom 3 Prediction:

Austin Jenckes
Kat Robichaud
Will Champlin

Results
Kat Robichaud, James Wolpert and Will Champlin
"Sugar, We're Going Down"
Team Blake
"Sharp Dressed Man"
Tessanne Chin and Caroline Pennell
"Royals"
Bottom 3:
Caroline Pennell
Austin Jenckes
Kat Robichaud



Eliminated:
Austin Jenckes
Kat Robichaud
Wow! I seriously can't believe Caroline ended up in the B3. Her sleepy performance may have to do with that but I thought her fan base was way bigger than that. Her chances of making it to the final are a little cloudy now but it only takes some few breakout performances. She needs to really impress next time. Poor Kat wasn't connecting and Austin had to perform first, so their elimination was expected.
This entry was posted on 4:18 PM, and is filed under
Austin Jenckes, Caroline Pennell, Cole Vosbury, Jacquie Lee, James Wolpert, Kat Robichaud, Matthew Schuler, Ray Boudreaux, Tessanne Chin, The Voice US, TV, TVO Series, Will Champlin
. Follow any responses to this post through
RSS
. You can
leave a response
, or trackback from your own site.