I'm currently looking for some new writers in order to expand the blog given that I can't post the amount of things I'd like to. So if you are interested in writing about anything related to music (news, TV shows, album reviews, introducing artists) just drop me an
email to musicisthedoor@gmail.com
and we can discuss some of your ideas.

21 November, 2013 8:18 PM

3! acts were sent home last week, Carlos Guevara, Sweet Suspense (!) and Rachel Potter (!!!!!). Despite several mediocre acts remain, it only takes one true star. Tonight, it's a British Invasion on the XF as the final 10 take on songs from Simon's homeland. As he puts it, "It's a celebration of me" ... It's time to face the music!
Recap after the jump ...
"Bohemian Rhapsody" - 6/10
- Jeff understands were Simon was coming from last week when he asked him to step outside his comfort zone. He can't afford to plateau at this point in the competition. He misses his son. He thinks it's flattering Kelly thinks he can take on this song but he's also scared about it. Kelly sends Jeff boxing. Why? No one knows. He's sitting on the Iron Throne. Weird. Can they even do that? Vocally, this song exposed him, he had pitch issues but most importantly, nothing stood out about it. It became really evident he's not viable in the business. No one should even try singing Queen. Freddie he ain't. "I love that you are getting so excited that us get excited. The transitions of the music was a little bit rough for me" (Paulina)
Tim Olstad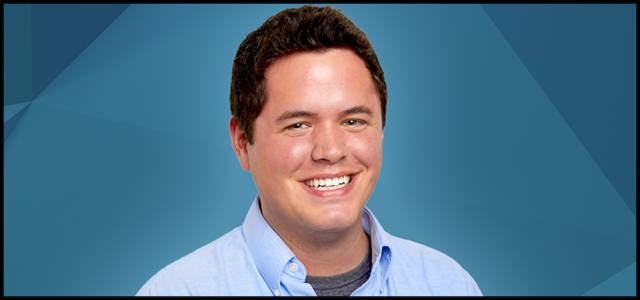 "Sorry Seems to Be the Hardest Word" - 2/10 - He really liked he's performance last week and was waiting for glowing reviews. "MY first audition they really liked me, now they're not getting me anymore" he whines. Then we see him crying. Both his parents are music teachers. Last week made him realize he needs to take a risk, so he'll be performing another boring song while playing the piano. "Tim is doing Elton John, shocker. I just think he's a bit boring" Simon says. It's obvious he can't play piano and sing at the same time. He just plays the same chords over and over again while he sings and has to stop singing to do anything else. Then he just stands up. I feel like I'm repeating myself but he ain't a bad vocalist, he just is the most boring person to ever be on a singing competition. And what the hell was that lower lip biting at the end? "The thing about you is that you are like a singing hamster and they want you to be a singing lion. I think your future is more cabaret, possibly Broadway rather than a recording artist" (Simon)
Khaya Cohen
"Let It Be" - 5,5/10 - Being in the bottom wasn't fun for her, she doesn't want to be there again. She's grateful to have her mom here. Demi thinks this is the perfect song for her because she can go soulful and that's what she does best. She wants to show everyone that she's likable. What has Demi done to her? She's the best act she has but unfortunately, she's ruining Khaya. The song choice made no sense, the arrangement even less. The church chorus was completely out of place and on top of that Khaya's vocals were disappointing. The song needed vulnerability and softness but all she did was infuse power into it. I hope she survives. "What I would like to hear happen is for you to round some of those vowels to make it sound fuller. I think the beginning was a little low for your voice. You've such a huge range and I want to hear even more of that" (Kelly)


Josh Levi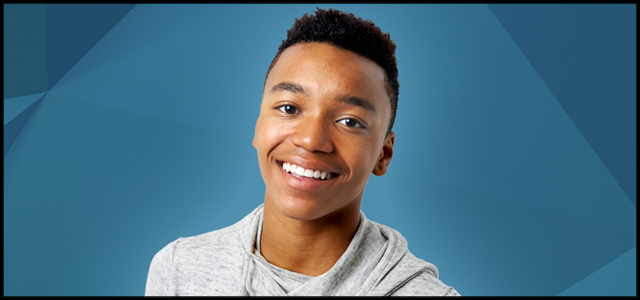 "Sweet Dreams (Are Made of This)" - 6,5/10
- His mom and sister moved here with him so he can't let anyone down. His sister is his best friend and his other half. He tries telling jokes, to no success. Paulina wants him to let go and enjoy this moment. The staging is kinda weird. It starts with Josh inside the classic red telephone booth then he steps out from it and is joined by a bunch of dancing police officers. Listen, the kid is a little star but in the weeks to come he should focus a little more on his vocals rather than his dancing. I like it when he starts moving but when he's also singing, it makes his performances feel organic and entertaining. There's no need for dance solos, the two we saw tonight were a frantic mess in my eyes. The arrangement wasn't very good but I enjoyed that slow start and vocally he always delivers. "I'm so excited for you because I think you've a long career ahead of you. You have to work on your dancing" (Demi)
"Best Song Ever" - 9/10
- Simon didn't like what they did last week. They really want 1D to see them covering their song. Sierra thinks the risk is fans expect to hear that version that they love. Simon thinks last week they were 7 out of 10. Crazy. This arrangement is awesome, they managed to make this dull generic boyband song into a beautiful ballad. The vocals were just gorgeous and their incredibly tight harmonies stunning. The best thing about them is that you can actually see the sparks flying between them, they couldn't work any better. Demi and Simon give the a standing ovation. "I think that this was your best performance yet. I'm actually gonna go home and download this. Sierra, you were a tiny bit pitchy in places but regardless, you are incredible" (Demi)
Rion Paige
"Your Song" - 7,5/10 - Demi gave the advice to Rion to be herself, be vulnerable. She's singing this song to her little brother. She really misses being with him. She wants to show him that no matter what his dream you just have to go out there and chase it. This is actually a lot better than I was expecting. Rion isn't the strongest singer but I knew she was able to do something pretty like this. This just proves she doesn't need to shout or go for bigger notes she can hit. This restrained performance was just what she needed. "Each time that you step on that stage you give us so much, tonight you gave us that nostalgia, that 'silencio'. I just love it" (Paulina)
Carlito Olivero
"(I Can't Get No) Satisfaction" - 2/10 - He moved from Chicago to Los Angeles in hopes of pursuing his career and it didn't happen. He was homeless for a lot of time, living in his car. He believes he needs to be in his own zone, like Mick Jagger is when he performs. Another weird staging. What was the point of the holograms? Can't they afford dancers anymore? The song choice is terrible, the arrangement even worse. I guess they tried making it sound more Latin but they failed greatly at it. His energy level is low, his voice lacks the power needed. He's just as dull as Tim. I honestly hated that. "That was definitely a huge step up from last week. I still think that there's something missing from your performances, I just wanna see it all come together. I just want you to come out here and nail it" (Kelly)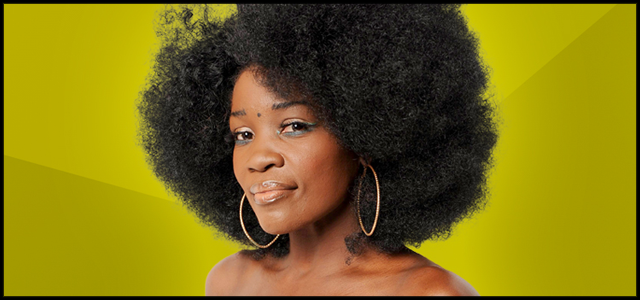 "This Woman's Work" - 9,5/10
- Last week was a close call for her because of her resistance to wanna be so changed. She's never heard this song. She feels the song is out of her comfort zone. Simon believes it's the wrong song. Kelly, on the other hand, thinks it's gonna be a magic moment. As usual, Simon is completely mistaken. This is exactly the song Lillie is supposed to do. Haunting, captivating and effortlessly performed. Her connection with the lyrics was evident and she delivered the message perfectly with strikingly powerful vocals to match. Her best performance yet, Lillie is back! "I'd like to see you utilize your range more often, I was waiting for a huge note at the end and I didn't hear it but I did enjoy watching you perform" (Demi) What are you talking about girl? That was exactly what it needed to be.
Ellona Santiago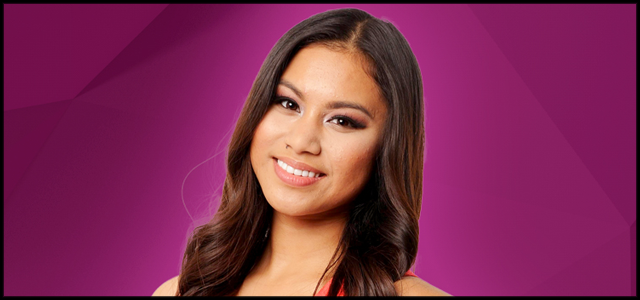 "Burn" - 7/10
- She's really proud for pulling off her Whitney Houston performance. This week she will showcase her voice. She's nervous because she gets her confidence from dancing but now she'll be dancing less. Her vocals are much better than usual, there are some flat moments, but it's consistent. Her sounded specially great during the first half, with the slower arrangement. When she stepped down from the couch into the dancers hands she lost all control of her pitch and the performance suffered greatly. It was ok, which is unfortunate since this started great. "You are a brilliant performer, whatever you are asked to do you just go along with it. However, it's like at the moment I'm watching an actress. My suggestion is, next week you choose the material cause at the moment you are like a dancing, singing puppet" (Simon)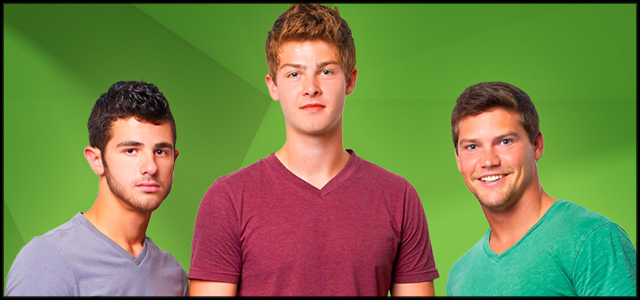 "Fix You" - 4/10 - Colton, Zach and Andrew - According to Simon, Zach is very awkward on stage. He believes he should be more confident at this point. Colton and Andrew took Zach out to pick some chicks. Come on, seriously?! My main issue with them is that none is a strong soloist, and I know I've said this a few times already. Zach is specially awful, his deep tone is completely out of place. Also, the backing track was louder than them, so their harmonies were barely audible. It was just decent I guess, though I can't really tell. "I feel like Andrew, your harmonies were off and it was hard to listen to a group when the harmonies aren't cohesive, it wasn't blending well. I think Simon spent more time working on your performance rather than your vocals this week" (Demi)


Ranking
Lillie McCloud
Alex & Sierra
Rion Paige
Ellona Santiago
Josh Levi
Jeff Gutt
Khaya Cohen
Restless Road
Tim Olstad
Carlito Olivero
Bottom 3 Prediction:
Jeff Gutt
Khaya Cohen
Carlito Olivero
Results
Eliminated:
Khaya Cohen
This sucks. The girl with the most potential doesn't even get the chance to sing for her life! I did feel she was gonna land in the B3, her performance wasn't very good after all, but I was hoping she'd avoid the instant elimination. It's really a shame. I guess that with this show, you never know who's actually voting.




Tim Olstad

Carlito Olivero

Tim Olstad

- "You Raise Me Up"

- Is this guy for real? He gets the chance to pick any song to show he's not boring and he picks the worst of them? So fucking sleepy. Just go home.

Carlito Olivero

- "Beneath You Are Beautiful"

- Matthew performed this song on The Voice this week and comparing Carlito's version to it makes the latter's look like a cheap imitation of a masterpiece. That said, Carilto is at least a bit more interesting than Tim is and if Paulina is able to pick an appropriate song for him he may not totally suck.

Kelly sends Tim home.

Demi sends Tim home.

Paulina sends Tim home (After hours. She could have simply abstained from voting)




Tim Olstad

It must suck that your own mentor casted the vote that sent you home. Tim won't be missed. The guy had no personality and was unable to pick songs from this decade so I'm glad I won't have to see one of his performance again. Bye bye.
This entry was posted on 8:18 PM, and is filed under
Alex & Sierra, Carlito Olivero, Ellona Santiago, Jeff Gutt, Josh Levi, Khaya Cohen, Lillie McCloud, Restless Road, Rion Paige, Tim Olstad, TV, X Factor US, XF Series
. Follow any responses to this post through
RSS
. You can
leave a response
, or trackback from your own site.