I'm currently looking for some new writers in order to expand the blog given that I can't post the amount of things I'd like to. So if you are interested in writing about anything related to music (news, TV shows, album reviews, introducing artists) just drop me an
email to musicisthedoor@gmail.com
and we can discuss some of your ideas.

02 September, 2013 7:45 PM
Idol rises from the ashes. After being replaced by The X Factor Sweden last year, which was not only a ratings flop but an overall disappointment, the show that brought us Loreen, Darin, Danny Saucedo, Agnes, Linnea Henriksson, Amanda Fondell, Robin Stjernberg and multiple others is back for another round. Will we find a new star this time?
Recap after the JUMP ...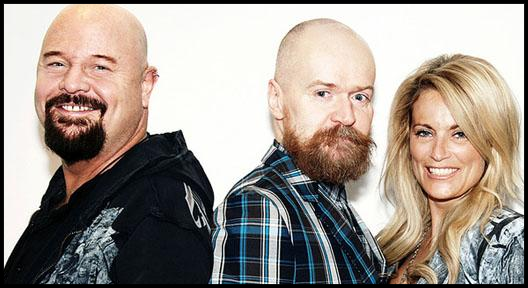 You can watch the full episode HERE

We are in Malmö this week. Unfortunately, Idol's site has blocked me from viewing the show online and I can't find a way to get past it, so I'm no longer able to translate the show, which demotivated me a little. I'll try my best to stay committed though, while I still try to get past it.


Arantxa Alvarez

(21) - "Fallin" - Interesting way to audition. She takes her shoes off and sits on the floor and is soon joined by Alexander. A very casual audition. Her voice is interesting but I feel it could use a little more work. There's some potential I guess.

Jens Hult

(20) - "Whisper" - There's a Paul McDonald vibe about him and you all know how much I like Paul. This is a great original song. It takes the song a while to find it's footing but once it does, it's phenomenal. Beautiful song, one of the best we've seen so far without a doubt.





Sanna Stihl

(17) - "Luckiest Girl" - She auditions with an harp, something not usually seen. While her voice is actually really pretty, I'm not sure the harp and her voice blended well on this song. The judges apparently think the same, asking her to sing again without it. She sings "Black Velvet" which sounds a little rushed to me, yet there's something about her tone I really like. If she goes for an indie vibe, she'll be one to watch.





Julia Axnér

- "Dance With Somebody" - This is definitely the type of auditions I like. Her voice is different and her take on this song quite original. There's a certain country vibe going on with her, though I could see her going developing into a Miss Li/Lissie kind of artist. She actually looks a lot like Lissie. I'll be looking forward to seeing her again.




Ted Pålsson

(23) - "Sexy And I Know It" - He auditioned for Idol before. I don't really remember him or they never even showed him. This is a cool cover. I like this song a lot more in it's acoustic version and while Ted's rendition could've used a little more edge, or even more energy, he's still a decent contender. I can't see him winning though.




Anders Othén

(20) - "32" - I don't know what I was expecting but it was better than this performance. This wasn't bad by any means but I just thought this audition was gonna be breathtaking. It wasn't. I liked his tone though and the scat really sold his cover to me. Very good song choice for him as well, there's something interesting about this guy, he could very well win it all.