I'm currently looking for some new writers in order to expand the blog given that I can't post the amount of things I'd like to. So if you are interested in writing about anything related to music (news, TV shows, album reviews, introducing artists) just drop me an
email to musicisthedoor@gmail.com
and we can discuss some of your ideas.


As you might have guessed, Chris isn't going to recap the show anymore. So you're stuck with me for the rest of the season. Thankfully, I've been following the show this year, so there was no catching up for me to do. This year the judging panel includes returnees Simon Cowell and Demi Lovato and newbies Kelly Rowland, former XF UK judge and Paulina Rubio, Latina singer, as famous in Latin America as she is in the US. With the show pulling lower ratings each passing week, it's starting to seem this will be the final season. 16 acts have made it to the liveshows but by the end of the night, only 12 will remain, the judges deciding which of their acts to keep. Will the talent impress this year? ... It's time to face the music!
Recap after the jump ...
The stage is a giant X this year. Demi's hair is blue. One of the judges can barely speak English. Khloe Kardashian is nowhere to be seen. A lot has changed. The most significant change, "The Fifth Judge", which will help the judges make their decision. It's basically an online poll.
Girls
The acts don't get individual video presentations this week. Instead, there's one for all of them. Not completely against it to be honest. Demi believes there's not a single act in this competition that can hold a candle to any of her girls. Oh the delusion!
Fifth Judge:
Most of the girls are at around 30% but Rion, who has 12%. "It's pretty neck at neck although Khaya is trailing behind a little bit" Mario says, even though Khaya clearly has the lead. Scripted much?
Ellona Santiago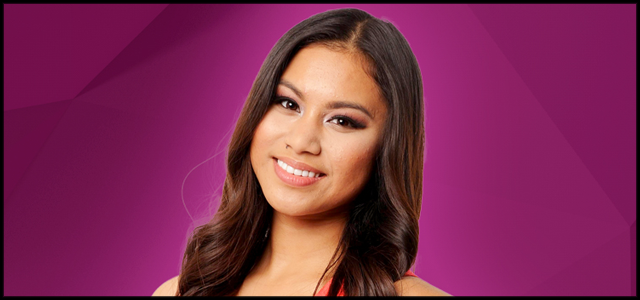 "Till the World Ends" - 6,5/10
- You might remember Ellona from XF S1's InTENsity, the 10 member kid group Paula Abdul mentored, but if you are like Simon, chances are you won't. Ellona's a good singer but she's constantly overwhelmed by the big songs she sings. It's always just enough. Considering the amount of choreography the performance had, she did pretty well but I expect better vocals going forward, cause that lacked power. "That was so magical and you were so on fire and the fact that you were moving and signing at the same time was so impressing. You're going to be one to watch" (Kelly)
Danie Geimer
"Wrecking Ball" - 6/10
- Ugh, not this song. Danie's been one of the few standouts so far yet this performance was rather disappointing. It started ok but then she got drowned by the backing track during the chorus even if she was singing her heart out. Her tone is lovely though, I'd keep her based on that alone. "You had real moments there, the problem is, how do we make you not boring? I'm not sure you have the XF" (Simon)
Rion Paige
"Skyscraper" - 4,5/10
- Rion has a congenital disorder called arthrogryposis, which has caused deformities in the joints of her hands. Not a fan of this song for her, she should be singing some country, not pandering to her coach. Her vocals were severely lacking, really flat at points. She sang with so much conviction though. I just can't see Demi sending her home, she's so adorable. "I loved this performance, I feel the power that you have, the courage and I love you for that" (Paulina)
Khaya Cohen
"Mercy" - 7,5/10
- Leaving the awkward attempts at trying to be sexy aside, this was possibly the best performance any girl delivered. The song fits her style nicely and she did great with it vocally. Her tone is definitely something special. She needs to learn how to move around the stage, maybe pick something more interesting and then she'll be a contender. "You've got the most commercial voice. My only issue with you is, will people like you? Do you like animals? Just lie" (Simon) "I love dogs" she answers, lying. "I tried" he says. Haha.
Fifth Judge: The results have not changed much, Rion is still at the bottom.
Results
Eliminated:
Danie Geimer
I would've sent Rion home but she's got such a fun, adorable personality, ala Rachel Crow, that Demi had to keep her. Ellona and Khaya are good singers and with the right mentoring they could be successful. Poor Danie vanishes in the dark, without even getting to say goodbye.
Boys
Paulina is really excited to have the boys. She invited them to the studio in order to hear them without distractions.
Josh Levi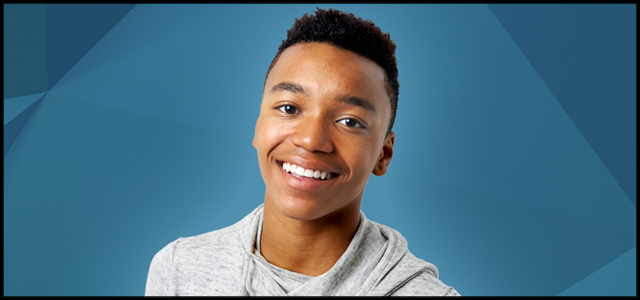 "Only Girl (In The World)" - 6/10
- His "Come and Get it" cover during the auditions was one of the few stand outs. Unfortunately, all his potential seems to have vanished just like Danie did before the break. This song is mainly to blame, I don't get what's the point. His voice was ok, besides some issues at first, and he can really handle the choreography without missing a beat. A better song choice and an interesting arrengement could've helped. "When I see you perform I think that you have a lot of potential, I'm not crazy about the song choice and I also feel like your performance was a little uncomfortable" (Demi)

Fifth Judge: Carlos has the lead with 32%, the rest of the boys get a 20%


Carlos Guevara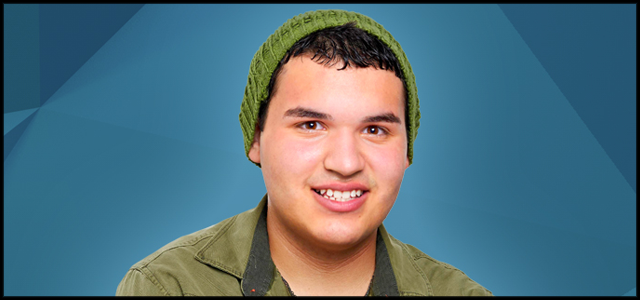 "Don't You Worry Child" - 7/10
- He's got Tourette's. His phrasing is awesome. It's hard to understand some of the words but it did sound phenomenal. Unfortunately, without the right amount of power, it just becomes weird. His voice lacked the strength required for the biggest moments, like the chorus, but he shone when it was small. He was nailing the emotion. I like Carlos, in fact, he's one of my faves but he needs to do better. "I wasn't expecting you to be as good as you just were. I felt real emotion and whereas the first performance I felt detached, on this performance, I completely bought it, I think you did great" (Simon)
Carlito Olivero
"Maria Maria" - 6/10
- Awful song choice. Dated, cheesy and completely predictable. Carlito has the look, can move and is a decent singer, something easily marketable but if this is his idea of current, Simon could have a problem. At least he's not singing in Spanish, that could get boring fast but since Paulina is his mentor I expect it to happen sooner rather than later. "I feel like I'm looking at something that really has a spot in the market. I'm really impressed" (Demi)
Tim Olstad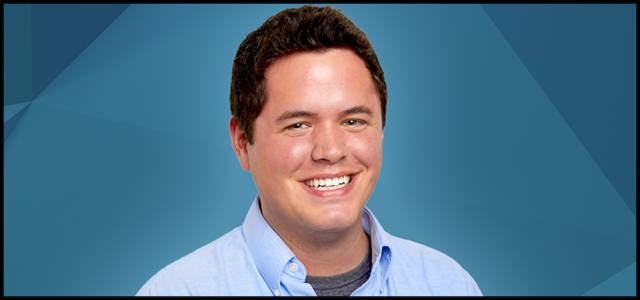 "Always" - 7/10
- Paulina can't even pronounce his name right. This is surprisingly very good. I wasn't expecting him to sound this great. The problem is Tim has the personality of a brick wall. He may be the nicest guy but he just seems dull. He gave the best performance though, even with this old fashioned sleepy song. "I felt in a way that I just went from a party to a funeral and then the funeral director started singing. I'm not sure that was the right song. I'm not sure when I look at you I can't get that excited for some reason" (Simon)

Fifth Judge: Carlos has 35%, Carlito 25% and Tim and Josh both have 20%.


Results
Eliminated:
Josh Levi
I'd have cut Carlito but just because I don't like his style. His performance was competent enough. Carlos is a frontrunner and Paulina seems to have an obsession with Tim. I don't think he'll last very long though. Josh had a lot of potential but unfortunately, that song ruined him. He should've picked a better tune to showcase his talent though. His open mouth when Tim got saved represent everyone's reaction.
Ranking
Lillie McCloud
Alex & Sierra
Rachel Potter
James Kenney
Khaya Cohen
RoXxy Montana
Carlos Guevara
Tim Olstad
Ellona Santiago
Jeff Gutt
Danie Geimer
Josh Levi
Carlito Olivero
Sweet Suspense
Restless Road
Rion Paige
This entry was posted on 8:50 PM, and is filed under
Carlito Olivero, Carlos Guevara, Danie Geimer, Ellona Santiago, Josh Levi, Khaya Cohen, Rion Paige, Tim Olstad, TV, X Factor US, XF Series
. Follow any responses to this post through
RSS
. You can
leave a response
, or trackback from your own site.