I'm currently looking for some new writers in order to expand the blog given that I can't post the amount of things I'd like to. So if you are interested in writing about anything related to music (news, TV shows, album reviews, introducing artists) just drop me an
email to musicisthedoor@gmail.com
and we can discuss some of your ideas.

8 contestants have already advanced to the Kvalfinalen and tonight, 5 more wildcards will join them for a chance at the liveshows. Only 12 will make it to next week first final, who's going to be the unlucky 13th to head home tonight?


Recap after the JUMP ...
Thanks to André for translating the judges comments for us!
Jens Hult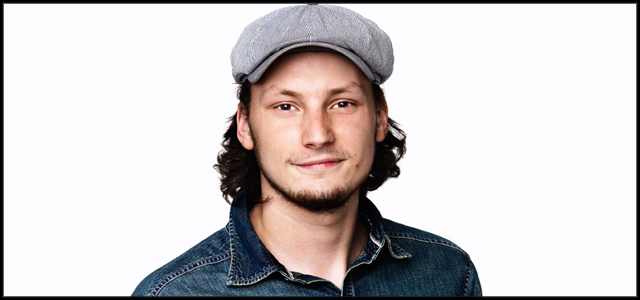 "Wake Me Up" - 2/10
-The styling is a lot better tonight. No stupid headband. Not the same can be said about his performance. I can't believe I ever liked this guy. Everything that could go wrong, went wrong. Terrible vocals. Terrible is an understatement. He kinda forgot the lyrics, or at least it seemed he did. His timing was severely off. He even skipped notes. I still think his gravelly tone is pretty great but he's to try harder than this, a lot harder than this.
Alexander Bard: Let me begin with the good news. Behind this artist exists a very nice guy who also looks very good. You are very smart because you chose this song and with you're voice it "should" have worked. The problem is that it didn't. You sang it very sourly and you didn't follow the rhythm of the song. I think with the competition that you have today, you live very dangerous.
Anders Bagge: I also have to say that this song is actually very good and the melody is done very well. Aloe Blacc, who sings this song, does it both with rock and with a "soul twist", but you have no soul twist at all. You changed the melody when it was best for your voice, and it become very linear and that is a shame. I think that you should have rehearsed a bit more.
Laila Bagge: Jens, the last time you were on the stage I was very surprised. Unfortunately, that wasn't what I was feeling today. You aimed high but you didn't reach it all the way. You have a very good rock-voice but it disappeared today and I'm very sorry to say that.
Sandra Wikström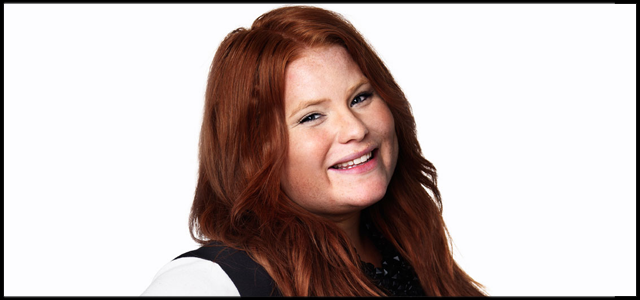 "Love On Top" - 6/10
- Once again, Sandra has picked the wrong song for her voice She's trying to take on bigger songs she's able to. I thought she was able to do it but now I'm not so sure. Maybe that's what she thinks as well. At least she sounds marginally better than she did last week. If she wants to remain in the competition, Sandra needs to go for smaller songs and let her tone shine. She clearly needs someone to mentor her with this.
Laila Bagge:
Sandra, for me, this was a big comeback from yesterday! You sang this song very well and that's because this is a perfect song for you're voice. I also like you're styling, I think it's much better today. Yesterday it was more like a mom from the wild west and today you are this cool girl.
Alexander Bard:
I also have to say that I like the black tights you're wearing, you look more young and I really like it, you had some good moves here today but I still want you to do something more modern and exiting, otherwise you will become this "mother" again.
Anders Bagge:
I have to agree with Alexander today and I do that because I think this felt very old, it sounds like the 1980's, with a bit of jazz. I would like to hear something more modern, I still have goosebumps but I would like something more modern.
Per Lernström:
Now it's time for the jury to give the first of the five wildcards, over to you Laila.
Laila Bagge:
The first wildcard goes to a person that had a tough start in the competition but took revenge and showed us great potential. The wildcard goes to ... Sarah Mathisen
Sarah Mathisen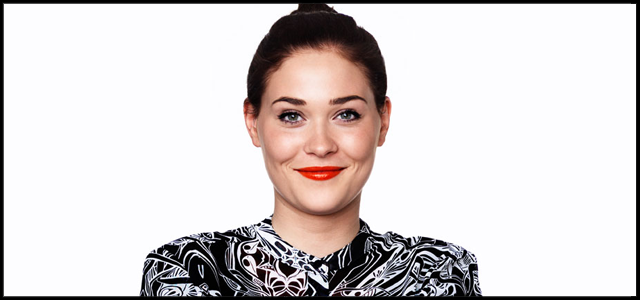 "Crazy" - 8,5/10
- Sarah gets our first wildcard spot! Thank god! "Crazy" was a perfect fit for her style and the fantastic arrangement made the performance quite memorable. Sarah's voice kept reminding me to Amanda Fondell's on certain notes, mostly when she went higher. As captivating as it gets and a phenomenal way to prove deserving of that wildcard spot.
Anders Bagge:
Sarah what a great performance! I think I'm falling in love with you, as a friend of course, nothing else. There weren't many false notes and you have a very good presence. I have to say that I think that you are a superstar, at least in my heaven.
Alexander Bard:
Sarah, yesterday you woke up a "straight" man in Alexander Bard and today you also woke up a fashion-queer! The thing about you is your coolness. You don't need anyone to help you, instead, you can just go up and look cool and modern and I hate to compare with other singers but I want to because I want the audience to understand how modern you are, you are Sarah Mathisen and you have you're own style.
Laila Bagge:
We didn't have to think a single second about giving a wildcard to you because you gave it you're all today and this version of this song is magical! I saw you a little bit in the monitor with you're eyes and you touched me and I think you touched the audience as well.
Juliette Holmqvist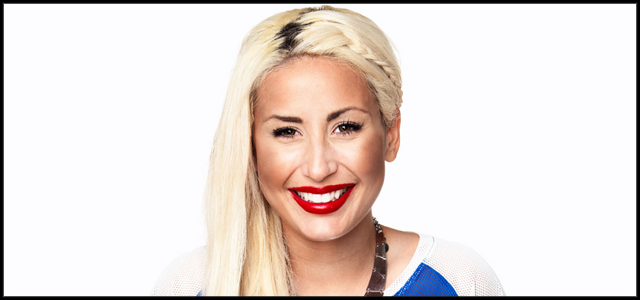 "Only Girl in the World" - 5/10
- She went from the perfect Zara Larsson to one of Rihanna's most upbeat songs? That makes no sense at all. Such a bad pick, unfortunately, one that could doom her. Vocally it was really messy and the fact that she couldn't stop moving, twisting, turning and spinning was super distracting. I guess this could have worked on a bigger stage, with good singing, two things that this performance lacked.
Alexander Bard: Well, after all these ballads it should have been very welcoming to have someone puts on a golden dress and go out and sings some pop music. You danced, you sang and you were full of energy. Now, on to the things that I've to criticize, you have a tendency to sing sour sometimes and you have a fantastic and original voice and I can see that you push you're voice more when you are insecure and that is not what you should do because then we can hear it even more clearly that you don't hit all of the notes.
Alexander Bagge: My friend if there is someone who knows how it feels to sing when you have a problem with your voice then it's me and when I had it I just couldn't sing and I'm surprised that you even could get out that many notes out. I hope that Sweden understands that because I want you in this competition even longer and I would like if you could rest a week and then come back next week and just sing, that's how it is.
Laila Bagge: For me you are a singer that can sit in you're own chair in Sweden and I see a bit of Lady Gaga in you, you are good, you are weird and you have a really good voice. You're styling is amazing and just like Alexander says, it's really fun that you took on this kind of song.
"Nothing Can Change This Love" - 9/10
- I never heard this song before, so in my book, he did everything I wanted him to do this week. He went for an unpredictable song and gave it his very own spin. I'd have never predicted this. Who would have thought such a bland guy could turn into this phenomenal performer in the matter of weeks? He could very well win this thing.
Laila Bagge: Now the competition starts for real! Eric you are so damn good! You take this competition to a whole new level and all of you others should be extremely nervous! Jesus! To have this kind of voice at this age is promising for an international career! You are dangerous.
Anders Bagge: You are just 16 years old and that probably means that you are unkissed too. You sing like you don't do anything else and I can promise you that Sam Cooke is probably looking down and smiling in heaven. Magical! You are such a star! Wow!
Alexander Bard: They have already talked so much about you're voice so I think we will move on to you're styling instead. You're styling is cool, you have you're own style and I can just feel sorry for the stylist because you probably said no to like 9 of 10 styles, you're probably like "No that doesn't work, that is not Erik Rapp", "No that doesn't work, that is not Erik Rapp" I know exactly everything about that, but what I'm interested in is who is Erik Rapp in love with?
Erik: Maybe you will know, who knows? Not today, not today, maybe some other day.
Per Lernström: Now it's time for the second wildcard, Alexander.
Alexander Bard: The thing about choosing which singer are given a wildcard, it's not about rewarding the one who was good this week or that week and it also isn't about picking the one you feel sorry for, you have to be cold and you have to think about who has potential. Who can give us some color on the white map in the competition? This person may be a bit crazy but we in the jury see this person as a good singer with great potential. Welcome back to the competition ... Sakib Zabbar.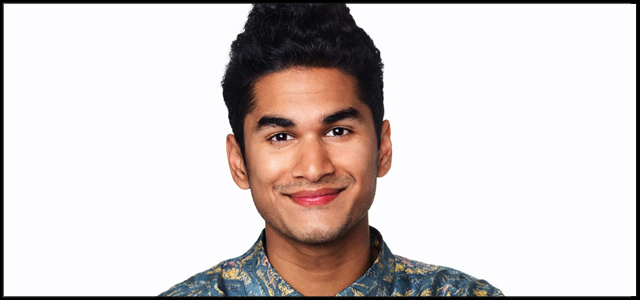 "Signed, Sealed, Delivered" - 7/10
- Good pick for a wildcard, I guess the judges had the same urge for more Sakib I had. He's not the best singer but he's got such a captivating awkward style. The way he performs is uber interesting and explosive and can make a decent performance, like this one, seem a lot more impressive than they really are. His song choice was disappointing, he should have went for some Ne-Yo or something more current at least.
Anders Bagge: I have never seen anything like this. I'm sitting with my mouth open and now I don't even know what to say. This feels real and it doesn't matter that you sang a little bit pitchy, you are such a good entertainer and I'm in love with you.
Alexander Bard: You know that I'm a big fan of you, you are awesome but you didn't go all the way to the final and that's why you have to figure out a way that you can charm Sweden as you charm me and there is something I would like you to work with and that is that you can't become introverted, because there is too much jazz when you dig into the microphone, you have so much energy and you have to eat the camera. That is the thing that you have to work with.
Laila Bagge: I wish that the people at home could feel the atmosphere in here when you sang this song. It was just like a big party and for me, it felt like I was in a concert which is very funny. You give us happiness and you have a great voice and I really look forward to follow you through this spring and I hope that the Swedish people will vote for you.
Elin Bergman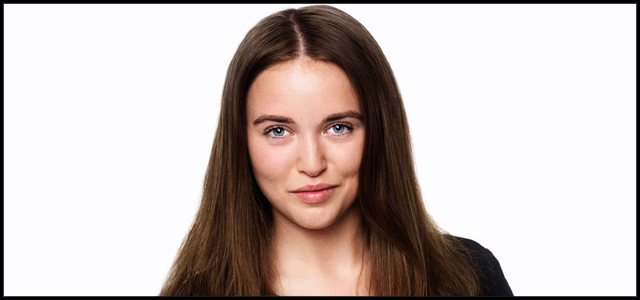 "Stay" - 7,5/10
-This isn't what I was expecting from her. I guess she wanted to show she could sing after last week's cover but this wasn't as good. Her voice is good, we know that, but this wasn't the best choice for it. The rapping didn't work for me, she should've done without it on this one. It was unnecessary. What I did like was the attitude she put into each line, that's what sets her apart from the other contestants.
Alexander Bard: Elin you went down on the tempo today and you revealed your weaknesses and that is that you sing with the exact same tune all the time when you got to the rap and the chorus. And then I started listening because I'm used to listen in English and I didn't believe and that is something you have to work on cause now everyone here has worked on their expression and when they are up on the stage they are convincing, and that's the real problem because it's the same tune and volume all the time.
Laila Bagge: I think that you should trust you're voice more, for this song, I would have probably skipped the "rapping" part because I really think that it destroyed the song. You have to trust that you can sing because you have a really good voice, so you don't have to start rapping because you "have" to, because not all the songs work with it.
Anders Bagge: They already said what I was going to say to you but I would like to say sorry on our side because we pushed you in the wrong way, we pushed you to rap in all songs. You sang so good the first verse until you got to "round and around" where you switched to the rap and that moment is probably the strongest moment in the song but before that you were great.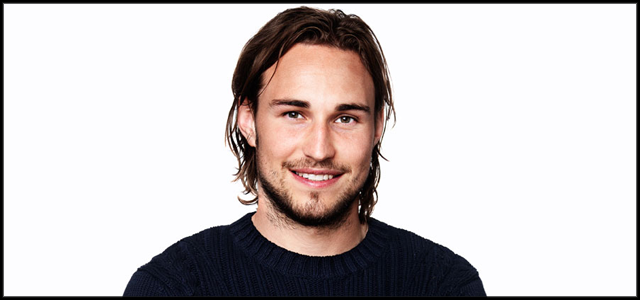 "Rolling in the Deep" - 3/10
- Ok, now he's just trolling us. He knows he won't be voted off so he picks the most random song possible and performs it in the most mediocre way he can. It's like he wants to be booted. At least he wasn't as atrocious as Jens but he was pretty much there. His voice cracked several times, he gave us a hilarious shrill squeak and sang with no pitch whatsoever. Embarrassing.
Laila Bagge: I feel very uncomfortable right now. Kevin, I'm sorry but this was very, very bad. From my heart, it really bleeds because you sang in the wrong note almost all the time and it's really sad because you have a talent and I know what you can do. You have to train, train and train. You do have talent!
Alexander Bard: Have you even singed soul once? Because if you haven't it isn't smart at all to start singing Adele. "Rolling in the Deep" is sang by one of the best soul singers and I have heard this song a million times before. You have never singed soul and we all can hear that, and when we say this you will get nervous and insecure and the question is what Sweden thinks of this, you have the talent but when you stand there like a cowboy who's about to pee and doesn't sing a single tune right when all the others are taking the next step. This may be your fall.
Anders Bagge: Kevin you could have sang "Twinkle little star". You sang in the wrong note all the time. You can't have heard where the song began and that's what the problem is, I don't know how it sounded on TV but this wasn't good Kevin.
Pär Lernström: Now it's time for the third wildcard to be given out, Anders.
Anders Bagge: This person we in the jury like very much, this person has had a progress that goes up and this person is very colorful. Our third wildcard goes to Miriam.
Miriam Bengtsson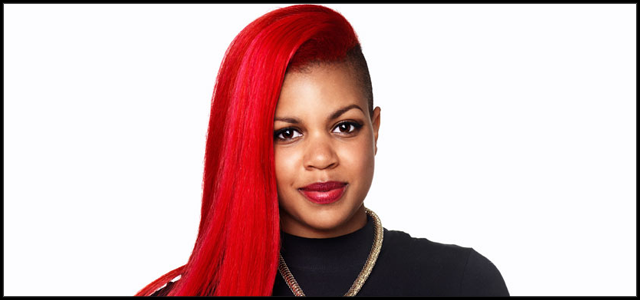 "Lady Marmalade" - 5/10
- I wouldn't have give her a wildcard. There were more deserving people than her, Sanne/Arantxa/Gustav come to my mind. Oh well. This is an awful song choice. Not only did it expose her voice but it also showed Miriam has zero originality. Her vocals were pretty weak and even when it felt she was giving it her all, it still didn't sound strong. Her styling was also a mess, like trainwreck mess. She needs to pick something current next time, that is, if she's still here.
Anders Bagge: This was fantastic. You feel like a professional artist already and of course, you can always improve, but you entertain us and I have nothing more to say, you are amazing.
Alexander Bard: Miriam, in this situation, you have to be smart because yesterday was a magical evening and you were put up against four ballad-singing ladies which means that you were the one who really stood out but Sweden still didn't give you enough votes, so now you have to figure out "why and what I can work on" and I can tell you what you need to work on because I like you and I like you're styling, I see a singing dancer, but I want to see a "dancing singer" I want to see the singer Miriam. You are very good at dancing but you don't get a personal connection with your face and your personality. You have to work on or otherwise the audience will not vote for you.
Laila Bagge: I agree with both Anders and Bard but I do not think that you are "done" as an artist, You have a long way to go and I think that you can improve a lot of things, and just like Alexander said, it would be good to just see you sing without too much dancing and moving.
Matilda Melin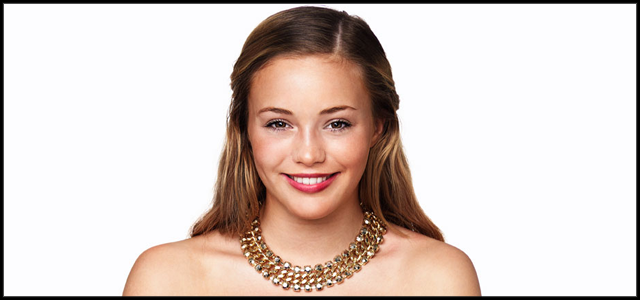 "Turning Tables" - 8,5/10
- She's very well on her way to become our frontrunner. Two spotless performances and there's no sign of her stopping. Of course, she'll need to mix it up if she wants to stay memorable cause I don't think singing this kind of songs nonstop will get her far. Thankfully, it doesn't feel tired yet and Matilda's voice is as gorgeous as ever, even if there were some minor issues.
Alexander Bard: Matilda, the camera really likes your face and this is very modern. You're not "done" as a singer yet but there is so much potential in you. The thing that I want you to think about is ... There are two kind of hot girls in the school yard, one of them is a girl who the other girls hate because they can't stand her and then there is the other girl who you can associate with, who becomes an idol for the other girls. You are swinging back and forth between both these girls which means that you have to act more like an idol for the other girls and behave like a true pop-star and after that, you will rise to the top.
Laila Bagge: Me and Alexander can't be more away from each other then we are today. It was beautiful, emotional. I got goosebumps over my whole body, I think that you are a young Agnes, the first time she sang on the stage.
Anders Bagge: I am even longer away from Laila and Bard, you give "Turning Tables" completely new wings and I think that this is an excellent song for you. You have to keep singing like this and I promise you that people will see the real singer in you. If you make it through today you are going to have a great development curve.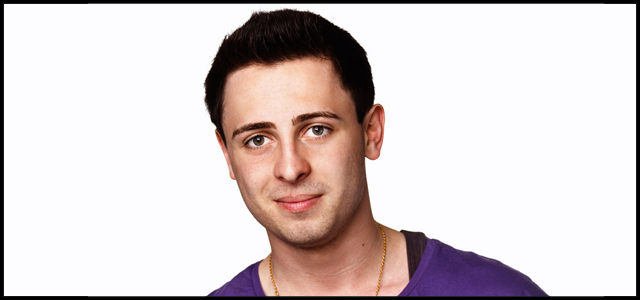 "Young and Beautiful" - 8,5/10
- A much better song choice this time. I never pictured him singing a Lana Del Rey song but I'm so glad he did. It worked perfectly for him, giving his voice a much more interesting sound and making him look a lot more confident. Lovely falsetto and again, such an amazing tone. His eyes could use a bit less fear but if he can fix that, George will become a big threat for all the other contestants.
Laila Bagge: George this was a big step forward in the right direction. You just went from a "news-reader" to a "cool artist" when we talk about the styling, a big plus for that but I still think that you have to raise the bar a little higher.
Alexander Bard: It was incredibly smart of you to take on a Lana Del Rey song because now the Swedish people understands where you are going. The self-confidence is there now and you look so sexy! You are hot! The jacket did it all, now the self-confidence came. And that voice ... That voice ... It's like a vibrating vanilla pod in an ocean of cream!
Anders Bagge: A very good performance indeed! It felt very emotional but I would like to see something uptempo soon because you sing so damn well.
Per Lernström: Now it's time for the fourth wildcard, Laila.
Laila Bagge: The next wildcard goes to a person that has been fighting hard. The person has listened to our feedback and has shown results, we're talking about a guy ... We're talking about Gabriel!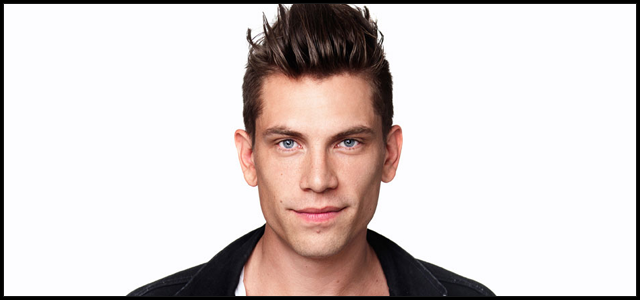 "Hallelujah" - 6,5/10
- Damn! What a waste of a wildcard. I admit Gabriel is a talented singer but he's just so boring. He also comes across as cocky to me and I don't really know why but that makes his performances off putting. This was such a predictable choice. The guy needs to do something unexpected to win me over cause he certainly isn't gonna do that by singing this. Yeah, nice vocals but that's about it.
Anders Bagge: Gabriel, I haven't been you're biggest fan but today you went up on that stage and did you're best performance in the competition so far and now I'm all in for you., I'm so happy that we choose to give the wildcard to you and I really hope that you will go through tonight. You are worth it.
Alexander Bard: I don't agree with Anders. You have to have a really good voice to sing this song and the problem is that it's a bad choice because you don't sing the song in a way it's supposed to be sang. This was not you're best performance.
Laila Bagge: I don't agree with Alexander, sure, choosing this song could have been a suicide mission but it was very nice to see you calm on the stage and just listen to you're song which was very, very good and you gave it you're all today.
Per Lärnström: Now it's finally time for the last wildcard, Alexander.
Alexander Bard: You guys are left and we only have one wildcard, and this was the hardest of them all because the one we are giving the wildcard to is for a person that the audience didn't feel a contact with at all, but who we think has a great potential and sings very good. It was hard but the last wildcard goes to ... Sara Sangfelt.
Sara Sangfelt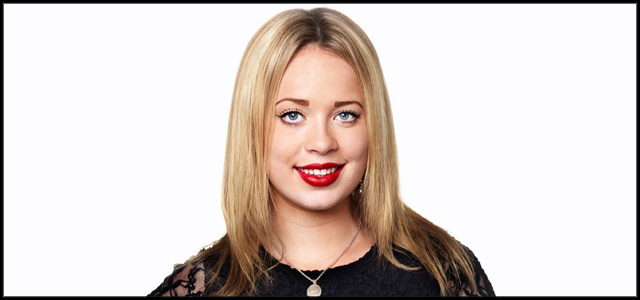 "Ain't No Sunshine" - 7,5/10 - Well, at least Sara has made it to the Kvalfinal. Her past performance wasn't great but there's something about her tone that it's truly captivating. A good song choice, not the best for her but better than last week's, I believe it worked with her tone pretty well. She could have gave it a little more energy but apart from that, it was a really solid delivery.
Alexander Bard: Wow the hair has gone down tonight! Now things are starting to happen, here is a great girl with a great styling that suits this amazing voice, you have taken a big step forward tonight. I am very proud of you Sara and I want you in this competition longer.
Laila Bagge: Big voice in a little girl's body, I agree with Alexander about the styling, you look tough and no longer like a princess which you looked like yesterday. I don't know what to say more than that you have you're own sound and that sound is magical and that sound will sell CDs.
Anders Bagge: I love this song, I think it's one of the few songs that you can never get tired of. You took a big step tonight and I know that there are more in there and I can't wait to see what you are doing next. You sing amazingly and you move like a little cat on the stage. A very good performance, I hope that you will stay in the competition.
Results
Eliminated:
Juliette Holmqvist
Poor Juliette leaves just when I started liking her. Unfortunately, she picked such an awful song tonight that it was hard to imagine her making it through. Kevin and Jens were miles worse and deserved to go home over her but she wasn't really any better tonight. That shows how important song choice is.
This entry was posted on 7:06 PM, and is filed under
Elin Bergman, Erik Rapp, Gabriel Alares, George Shaid, Idol Sweden, Idols, Jens Hult, Juliette Holmqvist, Kevin Walker, Matilda Melin, Miriam B, Sakib Zabbar, Sandra Wikström, Sara Sangfelt, Sarah Mathisen, TV
. Follow any responses to this post through
RSS
. You can
leave a response
, or trackback from your own site.