I'm currently looking for some new writers in order to expand the blog given that I can't post the amount of things I'd like to. So if you are interested in writing about anything related to music (news, TV shows, album reviews, introducing artists) just drop me an
email to musicisthedoor@gmail.com
and we can discuss some of your ideas.

Published by Kevin Mc Stravock
Sharon had a repeat of Week 1 in Series 4 last week with a fairly predictable bottom two as Shelley Smith and Lorna Simpson landed in the sing-off. Shelley receiving less votes from the public after being placed in danger following the flash vote made no difference as it was Lorna who went home in the end. This week will see the songs taking on Love and Heartbreak track but as Nicholas sings Robbie Williams and Abi tackles Kylie, who will be left heartbroken?
Recap and videos after the JUMP...
Sam Bailey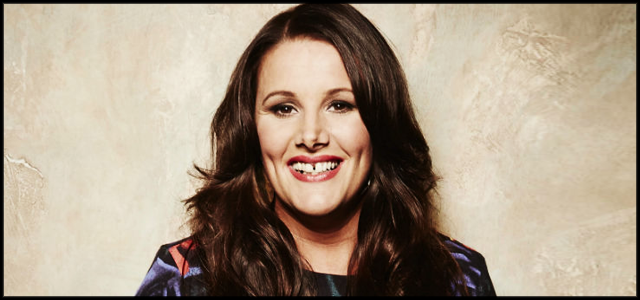 'Make You Feel My Love' (Bob Dylan) - 7/10 -
Sam says that after last week's performance, she feels more confident performing on stage. The two loves of her life are football and her husband. Sharon tells her that she doesn't need to worry about performing the song because the song is perfect for her as it says everything anyone needs to know about her relationship with her husband. Vocally, this is good, I don't think her tone works as well for this song as last week, I feel like it lacks the soul I think this song requires and I suppose as it doesn't have any big power sections like last week's song, it doesn't stand out as much but I'm still pretty impressed by the performance. Nicole says that she felt that it didn't really stand out, Sharon leaps to her defence whilst Louis refers to her as 'Screw-Bo' apparently because of her occupation, what the hell? Sharon does a faux-outrage reaction to what Louis says. What the hell is going on tonight? It's almost as if the judges are on drugs. Anyway, a solid performance from Sam, she should be alright.
Kingsland Road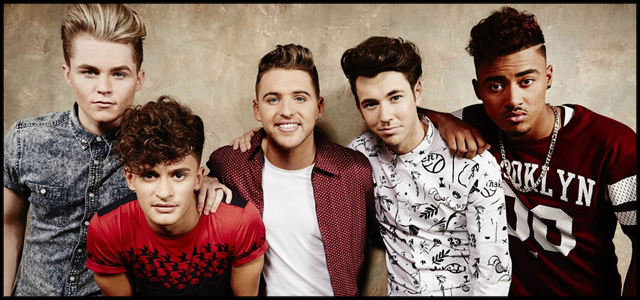 'Marry You' (Bruno Mars) - 6/10 -
Kingsland Road are on a high after last week's performance especially because Ellie Goulding gave them a shout out on the results show and met them after the show backstage. Part of their performance this week incorporates female dancers which the lads are delighted about, even if a few of them are a bit awkward around the attractive ladies. They're taking on a Bruno Mars track this week, their opening harmonies are really strong but the mid-section of the song in particular sounds all over the place. They have good vocals individually and their harmonies are usually on point but they're not quite as good tonight, it's not a car crash but I don't agree with Louis' and Sharon's glowing comments. The vocals weren't anywhere near as good as last week. Nicole's right, they were missing a vocal lead.
'She's The One' (Robbie Williams) - 7/10 -
Nicholas has never been in love, so Louis has given him a song about falling in love. Louis Walsh, showing Einstein up since 2004. Anyway, Louis gets Nicole to come in and help Nicholas with the song, he's going to be singing it to her tonight. Good vocals tonight, Nicholas is always going to deliver vocally, he's a good singer but the problem is that he is yet to give more than that. There's no connection there, maybe in hindsight picking a song about falling in love for someone who is 'just 16' wasn't such a good idea Louis? It was a very forgettable performance, good vocals but no connection. As Gary says, there was too much going on, lots of weird dancers assemble on stage whilst a blonde randomly wanders on to get a kiss towards the end. Sharon goes a bit batshit insane and calls the dancer a paedophile (pronounces it paediafile), what the hell? Is Sharon drunk?
'Can't Get You Out Of My Head' (Kylie Minogue) - 5.5/10 -
Abi is hoping to be able to improve upon last week's performance and show another side to her by taking on a Kylie Minogue track. So a slow version of a Kylie Minogue song is different? Alright. This is very strange, what the hell is with the pink umbrellas, it's like the staging tonight is based on what goes on in Louis Walsh's mind. The vocals are pretty horrendous to be brutally honest, the singing really needs to pick up, first of all there's no way this song should have been sung like that, it just doesn't work and secondly, as she doesn't have a particularly strong upper range, the falsetto parts were excruciating. I want to like Abi but she has been out of tune on both occasions in the live shows, it was a very disappointing performance.
Shelley Smith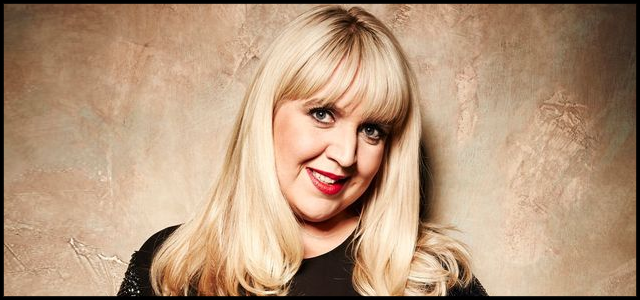 'Single Ladies' (Beyoncé) - 7/10 -
Shelley was gutted to be bottom of the flash vote last week and wants to prove that she deserves to be in the competition this week with a more upbeat song that Sharon claims will show off her 'sass'. I'm glad that word isn't missing an s, that would be slightly different. The stripped back start to the performance with Shelley coming down on a giant ring is bizarre but once the performance begins, against my better judgement, I really enjoy the performance. Vocally, she's not perfect but it actually sounds quite good and the whole feel of the performance is bizarrely exactly what the show has been missing so far tonight. I should hate this performance but it's actually so entertaining that I kind of enjoyed it. Shelley has a lot more stage presence than some of the better vocalists and I must admit to finally seeing why Shelley is here. I wouldn't be surprised if she gets through tonight as the performance was so cheesy that it screamed joke act.
Pregnant member SeSe took ill during rehearsals and was rushed to hospital. As she had the lead vocals tonight, the girls only had an hour to try and relearn the song as a two-piece with the result that they have been given a bye into next week's show. Thankfully, Sese is alright and resting at home.
Sam Callahan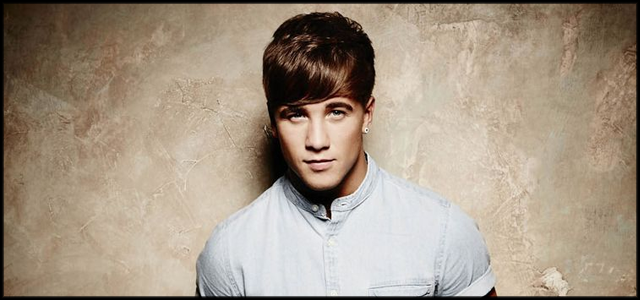 'I Won't Give Up' (Jason Mraz) - 7.5/10 -
Sam was a bit shocked by the negative feedback Nicole and Gary gave about his vocals last week. I was a bit shocked that he made it through after such a car crash performance but anyway, Louis gives him extra singing lessons this week hoping that he will be able to improve upon last week's performance. He has definitely improved a lot from last week, I'll give him that but the vocals were still not perfect, he's barely audible at the beginning of the performance and although the power notes are a lot better, he has a lot to improve upon. He does have stage presence and he is clearly making an effort but he has a long way to go before he stands up to some of the frontrunners.
Tamera Foster


'Beneath You're Beautiful' (Labrinth feat. Emeli Sandé) - 9.5/10 -
Tamera is in a reflective mood this week as she connects with Nicole by talking about her relationship with her grandmother who is a minister. She says that she used to sing at carol services when she went to church as a child, not sure why this has been inserted into the VT this week but regardless, Tamera is once again in a different league to the rest of the acts. This is so much better than anything else anybody has delivered tonight, they might as well give her the competition now because seriously, she has just raised the standard by a mile. Her tone is really strong, her vocals are brilliant and she just has such a captivating performance style. She gets incredible comments once again, I don't see Tamera heading towards the bottom two tonight.
Luke Friend


'Let Her Go' (Passenger) - 8.5/10 -
Luke was really pleased to get such great feedback last week, he tells the audience that his mother is really worried about him because it's his first time living away from home and she constantly phones and texts him to make sure he has ate, washed, showered etc. It can get quite embarrassing especially during rehearsals but he loves his mother and wants to dedicate this song to her. He's performing on stage in a boat, bit random but I won't focus too much on it as we've already had the living dead and a paedophile on stage with Nicholas if Gary and Sharon are to be believed. Luke's tone is fantastic, Nicholas is clearly the pimped act from his category but Luke has a much more interesting voice and I find him a lot more captivating as a performer. His performance of it isn't vocally fantastic but it's still very interesting and he puts his own spin on it. Sharon questions Louis about the boat and he says that it's because Luke is sailing through to next week. Clever!
'I Want It That Way' (The Backstreet Boys) - 5/10 -
Rough Copy were amongst the best last week with their fantastic urban spin on the Phil Collins track 'In The Air Tonight'. This week they're going back to basics with a Backstreet Boys classic and hope to sing as well as last week. Kaz's son pays them a visit this week to give them a bit of inspiration, with his son in his arms, it brings it all flooding back to Kaz as to why he wants to win the competition. This song choice is pretty horrendous, they're such a cool group and this is such a lame, dated song choice. It's cheesy, it's clichéd and it's nothing special whatsoever. Apart from that, their harmonies are really off tonight, they have a few good moments but by far the majority of the performance is off key, I'm really underwhelmed by the guys tonight. The judges all praise them but they clearly weren't watching the same performance because that was anything but great. Poor performance from the boys.
'Beautiful' by Christina Aguilera - 9/10 -
Hannah says that being photographed constantly with the other two girls makes her self-conscious about her looks, she doesn't feel as attractive as her fellow girls. Nicole tries to reassure Hannah that she is every bit as beautiful as the others and takes her on a shopping spree to buy lots of new clothes. Ironically, this week Hannah is singing 'Beautiful' by Christina Aguilera, a fitting song choice for the VT or dare I say it, a fitting VT for the song. Regardless, Hannah sounds brilliant tonight, I like that unlike Tamera she isn't all about the power notes, she has a really unique soul voice and is very much about the tone of her voice. Great performance to end the night.

1. Tamera Foster
2. Luke Friend
3. Hannah Barrett
4. Nicholas McDonald
5. Sam Callahan
6. Shelley Smith
7. Sam Bailey
8. Kingsland Road
9. Abi Alton
10. Rough Copy


Bottom Two Prediction:


Elimination Prediction:


Kingsland Road
Results
The results of the flash vote are obviously top priority and it's not a surprising result for me to be honest. Bottom of the votes after the flash vote are...

K

ingsland Road

. The audience and the judges seem shocked but in my opinion, their less than brilliant vocals during the Bruno Mars number were
probably the reason for their place in the sing-off.
Bottom Two:


Kingsland Road
Shelley Smith
Up first singing for their survival is

Kingsland Road

who are taking on Pink's 'Try'. This is way better than anything they have performed in the competition so far, again I feel like they sing in unison rather than properly harmonizing but individually, they're beginning to stand out now, I finally feel like they have a proper lead singer. It was a really standout vocal performance from the guys, good job.
Shelley Smith
is next and she's singing Sam Brown's 'Stop'. Once again, she can really pull it out of the bag when she needs it, her vocals are fantastic. She has a really strong jazz tone which only really comes out when she's in the sing-off. Kingsland Road were great but once again, I feel
like Shelley gave a really strong performance. Although it wasn't without a few small blips, the feeling she expressed in the song made it a really strong performance.
Alright, no surprises as Gary sends Shelley home but not without admitting that she gave a fantastic vocal. Sharon simply says she's sending Kingsland Road home. Nicole is up next and goes on about how Shelley has the best personality in the competition but she is sending Shelley home. It's down to Louis, if he sends Shelley home, she goes home, if he sends the boys home, they do too. He says that it's hard but he's judging it on potential, oh dear, Sharon is basically trying to snog his face off to get him to save Shelley. He judges it on potential and sends Shelley home.
This entry was posted on 6:39 PM, and is filed under
Abi Alton, Hannah Barrett, Kingsland Road, Luke Friend, Nicholas McDonald, Rough Copy, Sam Bailey, Sam Callahan, Shelley Smith, Tamera Foster, TV, X Factor UK, XF Series
. Follow any responses to this post through
RSS
. You can
leave a response
, or trackback from your own site.