I'm currently looking for some new writers in order to expand the blog given that I can't post the amount of things I'd like to. So if you are interested in writing about anything related to music (news, TV shows, album reviews, introducing artists) just drop me an
email to musicisthedoor@gmail.com
and we can discuss some of your ideas.

Published by Kevin Mc Stravock
All of the pre-recorded stages of the competition are now over meaning we're into the live shows. And, despite a few strange decisions, Sharon picking three belters from her category for one, the Top 12 looks fairly good with talent in every category. However, what will be the true challenge is this week's theme as the Top 12 take on songs from the 80's. Expect cheese, cheese and more cheese!
Recap and videos after the JUMP...
Hannah Barrett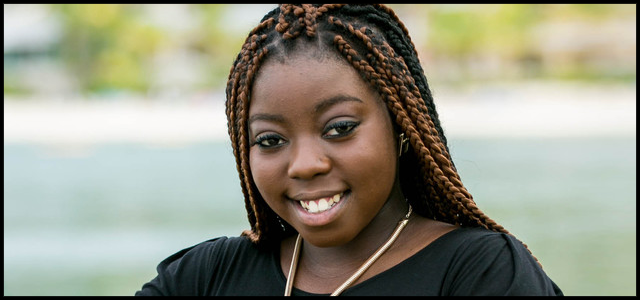 'What's Love Got To Do With It' (Tina Turner) - 8/10 -
Hannah is a really strong vocalist, she's probably the most consistent from the Top 12, all of her performances so far have been great and this is no different. I loved that Nicole chose a lesser used song for her as I'm used to hearing 'Proud Mary' or 'River Deep Mountain High' all the time. Hannah has a great tone, it's very rich but at the same time, she knows how to belt. Usually the first performance of the night in the first live show is the dreaded slot but I don't see why she would be in the bottom two after that, she is a great singer with a superb range and she's really likeable so I doubt she'll be finishing bottom tonight.
'True' (Spandau Ballet) - 6.5/10 -
Nicholas has been given a Spandau Ballet song this week, he doesn't know who Spandau Ballet are. Really? I'm only a few years older than Nicholas and even I know who Spandau Ballet are. With that in mind, Louis presses ahead and gives him the song anyway. I'm not sure how wise it was to give him a song he wasn't particularly familiar with because it's a dodgy song choice for him. He can sing, there's no denying that but he has absolutely no stage presence in this performance. It could be Joe Bloggs from Wokingham up there singing that song, he doesn't insert any personality into the performance and it's nothing special at all. Aside from that, although the last part of the song is sung very well, the opening parts are dodgy with a few bum notes cropping up. Nicholas is a decent singer but that's where it begins and ends. Scotland are ridiculously patriotic when it comes to these shows so he'll be alright for the first few weeks but I don't see Nicholas winning.
Miss Dynamix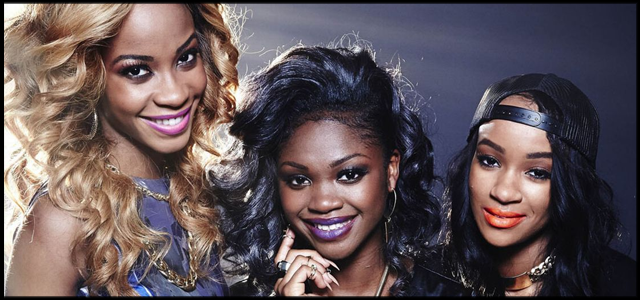 'Jump' (The Pointer Sisters) - 7/10 -
The girls have been spending the last few weeks getting to know each other having only been formed at bootcamp back in August. However, one of the members SeSe has some big news for her bandmates and her mentor. She's pregnant! She is very nervous about telling her bandmates and Gary but thankfully both parties are over the moon for her. Myself, I'm a bit worried by the news, she's at a similar stage of her pregnancy to Charlie from 2 Shoes was two years ago and we saw what happened to them. This song choice makes me worry that the producers are trying to throw them under a bus somewhat. I like that they're doing it more in the style of the original than the karaoke Girls Aloud cover but it's honestly not a great song choice. Their harmonies are good but not as good as they were at Judge's Houses. The energy of the performance is good but overall, I'm underwhelmed by the song choice, it wasn't fantastic. Nicole says that the song was missing the fun factor and she was waiting on them to jump. Err...unless you're a midwife I wouldn't recommend that Nicole. Lukewarm comments and a poor song choice, I hope Miss Dynamix aren't bussed because they have so much potential.
'The Power Of Love' (Jennifer Rush) - 8.5/10 -
Sam is one of the acts I haven't been looking forward to hearing from in the competition. No harm to her, she's a lovely woman but her act is too cruise ship for my liking. Thankfully, Sharon has been working with her on improving her stage skills and she feels a bit more confident about stepping onto the stage tonight. She's taking on a song that hasn't been sung many times on The X Factor but perhaps the reason for that is that it's a painfully slow song. Thankfully, she doesn't sing the full version, her vocals are so much better than they have been so far in the competition and she actually has a bit of stage presence for once. Sam is the pimped over this series so I expect Lorna and Shelley to suffer early exits so she can make it far in the competition with no real rivals in her own category. A good start to her time in the competition, let's just hope she doesn't do a Mary Byrne and go downhill after a few good performances.
Sam Callahan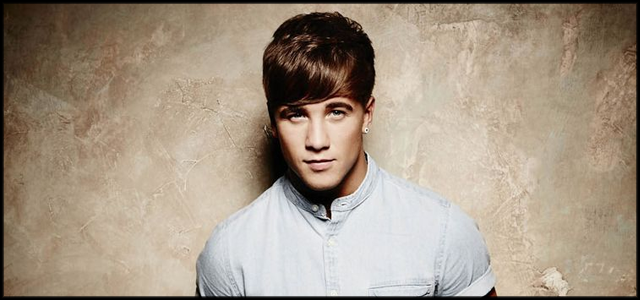 'Summer Of 69' (Bryan Adams) - 5/10 -
Sam Callahan is probably the act whose place in the competition baffles me the most. He hasn't been shown an awful lot in the competition so far, being shown very briefly at every stage and he has a very weak voice. However, as the judges make their comments, it becomes very obvious why he is in the competition, he's certainly not there for his voice. The vocals, let's be frank, are fairly horrendous. He doesn't have a great voice, we already knew that but seriously, the performance isn't even captivating enough to make up for it, he doesn't have an awful lot of stage presence and it comes across as really average karaoke. I know the judges have reminded us that it's not all about the voice but nothing about that performance was above average, the vocals were so out of tune that there's no way he shouldn't be at least at risk tonight. That said, he's this year's 'please the tweens' act so he'll probably make it through over much better contestants sadly.
Kingsland Road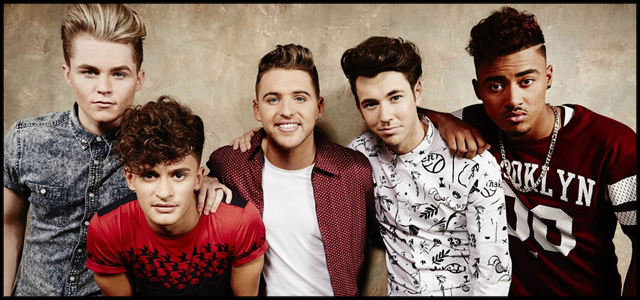 'I'm Your Man' (Wham) - 7/10 -
What are with these song choices tonight Gary? I know it's 80's week but the songs have been seriously underwhelming for the groups, this is perhaps the most clichéd, cheesy song choice I could think of for the guys. I like Kingsland Road, I like that they're a bit different to the standard boyband and I like how their vocals come before their image unlike most boybands but this song choice is very poor. Their harmonies are good, their individual vocals still need work but it wasn't a bad performance. The only issue is that it was so cheesy and dated, they may as well have stuck Christopher Maloney into the performance as a sixth mentor. The judges heap praise on them, personally I didn't think it was any different to Miss Dynamix's performance, good vocals let down by a bad song choice. I disagree with the judges, I don't think this song gives me much confidence about Kingsland Road's chances in the competition. Not if Gary chooses cheesy songs like this for them.
Shelley Smith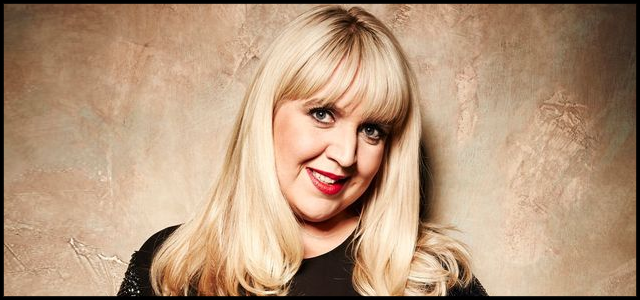 'Alone' (Heart) - 6.5/10 -
Shelley was very lucky to make the live shows in my opinion. She has been consistently average throughout the competition and I really feel like Sharon has made a mistake in choosing her and not Andrea or Zoe. However, I'm willing to give her a chance as she has a good voice and a nice personality, her problem lies with her delivery as she comes across as too karaoke and cruise-ship. She has tried to tone down the singing through the side of her mouth and the strange facial expressions when she sings and Sharon has stripped her back and wants to let her voice do the talking. Well on the plus side, the vocals were pretty much better than any other vocal performance she has given in the competition. That said, it was still a fairly standard performance, she has moved on from karaoke to being a good pub singer. That sounds harsh but that's about it for me, Gary is right, she needs to move away from the 80's style performance, she and Sharon made no attempts to modernize what she was doing. She could be in trouble come the flash vote, a dated performance and a mid-show slot will have done her no favours.
Abi Alton
'Living On A Prayer' (Bon Jovi) - 6/10 -
Abi is a very good artist, she has a captivating manner of performing her songs which just about makes up for the fact that she is a little boring vocally. That said, this performance is an example of why Abi won't win the competition, there's nothing refreshing or different about her, she performs very sleepy, piano ballad versions of existing songs. It's been done to death and sadly, the competition is about finding a recording artist not the person to sing on the John Lewis Christmas adverts. Her vocals are a bit all over the place tonight, she hits a lot of bum notes and the song just doesn't work very well with that rendition of the song. Maybe it was nerves but that performance was only marginally better than Sam Callahan's tonight. Abi will be fine because she has a fan base but she'll suffer the same fate as Janet Devlin, I don't see her fan base expanding much so she'll slowly lose momentum. It was fine in that it was a fairly safe performance but the vocals need work.
Lorna Simpson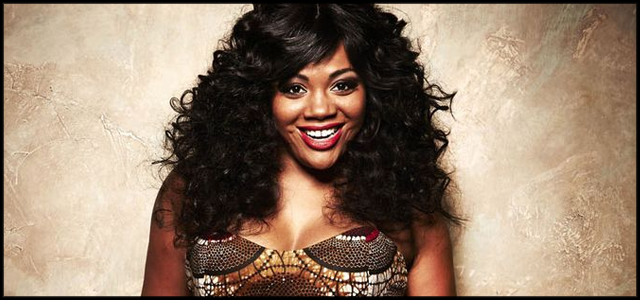 'So Emotional' (Whitney Houston) - 7.5/10 -
Lorna is easily the most interesting and marketable Over but is also the one who has been shown the least so I expect her to go in the first few weeks. Why is Sharon intent on giving all the same sorts of songs to her acts? She has three acts who are similar artists to begin with but giving them all typical diva songs makes the distinction even less obvious. I mean, Lorna has performed Whitney Houston at least twice in the competition, do we really need another Whitney song? The start isn't great but isn't 'all over the place' like Gary says, it was slightly out of tune at times but wasn't that bad. Once she got into her stride, it became a good performance, she has better performance skills than the other two in her category and actually appeared to interact with the dancers and the audience, those last few belty notes were great. I hope if Lorna makes it through that Sharon attempts to give her modern songs as she could do really well if she was given more modern tracks to perform.
Tamera Foster
'Ain't Nobody' (Chaka Khan) - 9.5/10
- Tamera is a fairly controversial artist, she has a good voice but she has been quite inconsistent so far so Nicole taking her through to the live shows could have been a big mistake. Thankfully, I don't see her having that problem, seriously, compared to the other performances tonight, Tamera is practically in a different league. Her voice is superb but aside from that, it wasn't just a standard performance of a Chaka Khan song, she actually put her own spin on the song which nobody else has really done so far, at least not successfully. She has great stage presence and really knows how to work the stage. Right now, I think Tamera is the clear favourite to win but it's not often that the initial favourite actually ins so we'll see how that goes.
Luke Friend
'Every Breath You Take' (The Police) - 9/10
- Luke is easily the most interesting Boy in the competition. He might not be as vocally strong in the technical sense as Nicholas but he is easily way more interesting and distinctive. I love this song for him, I was worried that the song was too boring and would end up leading to a dull performance but I adore Luke's voice. He has a proper indie rock tone with a really quirky rasp to his voice and aside from that, he also really knows how to connect to the emotions of the songs he sings.
Rough Copy
'In The Air Tonight' (Phil Collins) - 8/10
- Rough Copy have went from a three piece to a two piece back to a three piece again after Kaz was allowed to rejoin the boys following Judge's Houses. I'm not so sure how pleased I am about the decision to allow him to rejoin the group, particularly as he wasn't able to travel due to a criminal record, if he had been a soloist, he would have been cut, plain and simple. Anyway, they're singing a Phil Collins track tonight and I must admit that I'm really impressed, they have great vocals and they're really strong singers individually also. There are a few pitch problems from time to time but the final harmonies are tight and they were definitely the best group tonight.
1. Tamera Foster
2. Luke Friend
3. Sam Bailey
4. Hannah Barrett
5. Rough Copy
6. Lorna Simpson
7. Kingsland Road
8. Miss Dynamix
9. Shelley Smith
10. Nicholas McDonald
11. Abi Alton
12. Sam Callahan
Bottom Two Prediction:
Shelley Smith
Sam Callahan
Elimination Prediction:
First of all, the 10 minute flash vote results. This is a new twist which sees the public get 10 minutes to vote for their favourite. The act with the least votes lands in the bottom two automatically. The act with the least votes and in the bottom two is...
Shelley Smith
!
Bottom Two:
Shelley Smith
Lorna Simpson
Up first, singing for survival is
Shelley Smith
. She's taking on 'One Night Only' by Jennifer Hudson. This reminds me of last year's first sing-off when Rylan err... screeched his way through the song and was still bloody saved. As you can tell, I have most definitely gotten over it. This is the best Shelley has sung, she doesn't seem just as karaoke singing this track and her tone actually sounds really bluesy and soulful. I like this, Shelley may well have saved herself.
Singing next is
Lorna Simpson
. I'm disappointed but not entirely surprised that Lorna is here. She sang well last night but the song didn't allow her to show the true power of her vocals and she has been barely shown up till now, compared to most of the Top 12. She's singing 'There You'll Be' by Faith Hill. What the hell? This is what Carolynne sang last week in Week 1, have I just tuned into 2012? Much as I love Lorna, this is weaker than Shelley's sing off, she doesn't sound fantastic on it, it's nice but I feel like the track was wrong for her, she sounds a bit shouty on it. That said, she shouldn't even be here, Sam Callahan should be here. She recovered really well at the end with those big soaring notes but I'm not confident that she'll be saved.
Dermot goes to Sharon first because y'know, obviously she will be itching to send one of her own acts home. Unsurprisingly, Sharon refuses to vote. Louis says that he feels that Shelley gave a better sing-off so he's sending Lorna home. Gary is next, and he feels that Lorna has more potential, sending Shelley home. It's all down to Nicole who babbles about Shelley having more drive but Lorna being more marketable but ultimately sends Lorna home. So Lorna Simpson is heading
home!
Eliminated:
This entry was posted on 4:54 PM, and is filed under
Abi Alton, Hannah Barrett, Kingsland Road, Lorna Simpson, Luke Friend, Miss Dynamix, Nicholas McDonald, Rough Copy, Sam Bailey, Sam Callahan, Shelley Smith, Tamera Foster, TV, X Factor UK, XF Series
. Follow any responses to this post through
RSS
. You can
leave a response
, or trackback from your own site.