I'm currently looking for some new writers in order to expand the blog given that I can't post the amount of things I'd like to. So if you are interested in writing about anything related to music (news, TV shows, album reviews, introducing artists) just drop me an
email to musicisthedoor@gmail.com
and we can discuss some of your ideas.

Published by Kevin Mc Stravock

Another week, another fairly predictable result as Shelley Smith headed home after a second stint in the bottom two against boyband Kingsland Road. This meant that Sharon is now down to one act. However, the drama of last week centered on Miss Dynamix who were given a bye when pregnant SeSe fell ill in rehearsals. Will they be able to bounce back or will film night be their fanfare?
Recap and videos after the JUMP...
'Everything I Do (Do It For You)' by Bryan Adams - 5.5/10 - The lads are taking on a song from Robin Hood: Prince Of Thieves tonight. Sorry but this is possibly the most cheesy, sickly sweet song that they could have chosen for themselves. Rough Copy weren't great last week, they attended the Thor 2 premiere this week along with one of the member's mums. Their harmonies are horrendous again this week, I'm not sure what is happening with Rough Copy, they were so good in the first week but the last two weeks, their song choices have been poor and their vocals have been worse. Their solo performances aren't bad but as a group they have a lot of work to do, there was very little about that performance that impressed me to be quite honest. I don't think they'll go as the judges praise them but I was less than impressed.
Sam Callahan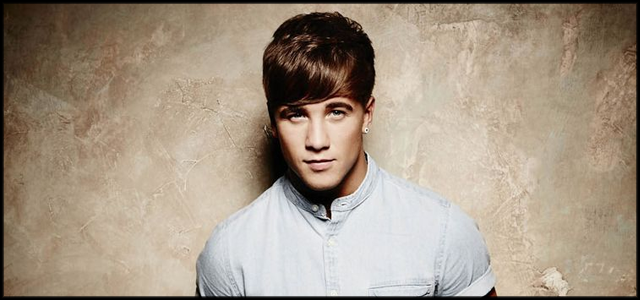 'All I Want Is You' by U2 - 5/10 - Sam had a great performance last week, improving a lot upon his disappointing vocals from the previous week. However, that said, he still has a lot of the way to go and maybe Louis' song choice for him this week is an attempt at showing just that. It's a very vocally challenging song, even for someone with strong vocals so I'm not sure how he'll cope with it. Sadly, he seems to fall apart, the vocals are very weak once again, he doesn't have a strong enough tone to deal with a track like this, his voice is way too weak and generic, it's perfect for a boyband but as a soloist he lacks depth and strength in his voice, it was a really disappointing cover of the track and Nicole and Gary are right, the song didn't work for him, it was too challenging and he was totally out of his depth, as displayed by his lackluster vocals.
Hannah Barrett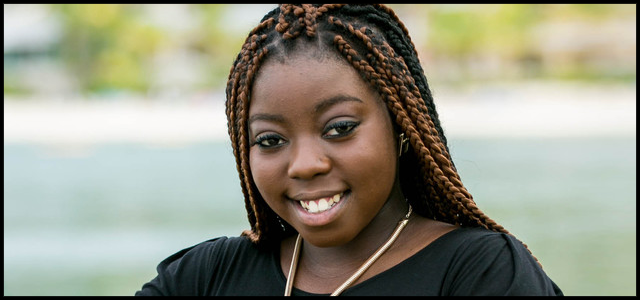 'Skyfall' by Adele - 9.5/10 -
Hannah was excited to get going to a film premiere this week. She took Nicole to Gregg's and gave her a sausage roll to eat. Nicole also donned a Gregg's uniform and did some serving, I wouldn't say no if it was Nicole serving me pasties. She's taking on the Adele track from the latest Bond film of the same name, it's a big ask but Hannah is more than capable of it and really blows the rest of the competition that have performed so far out of the water. Brilliant vocals, she's a great performer, she has the audience in the palm of her hands as she performs, commanding them with her effortless stage presence. Great performance from Hannah tonight, she'll no doubt be safe.
Nicholas McDonald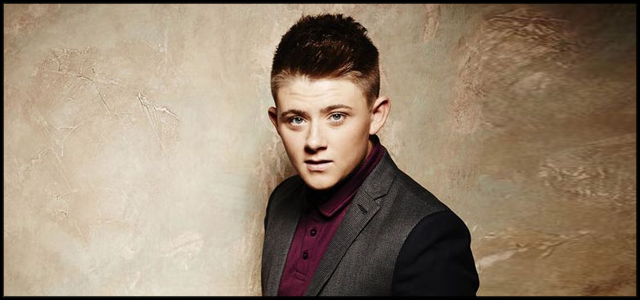 'In The Arms of The Angels' by Sarah McLachlan - 7.5/10 - Nicholas is learning more as he progresses in the competition and it's not just all about singing. He's also learning how to wash his own clothes, as demonstrated by Sam Bailey demonstrating how you can use the washing machine. His song this week is a very emotional one, in fact it's perhaps one of the most emotional songs that you could think of. The major issue with this is that I'm not quite sure how he's going to be able to handle the emotion of the song as he is after all...just sixteen. The result of the song choice is a note perfect rendition of the song with absolutely no emotional connection. I'm sorry but this was a stupid choice for Nicholas, his major weakness is connecting to the song, he doesn't emote at all and this was beyond obvious in the performance unfortunately. He does a great job vocally but if he wants to win, he needs to start connecting with the lyrics, he may as well have been singing about a cheese sandwich in that song.
Abi Alton


'Moon River' by Audrey Hepburn - 5/10 - Abi had a really poor week last week to the point that she got upset when the judges gave her negative feedback. Without sounding harsh, it suggests that she's not really ready for the competition. She may be a nice vocalist but she's too timid. Nicole wants to get her confidence back on track by giving her a song sung by Audrey Hepburn in the iconic film Breakfast At Tiffany's. It's not a good performance, once again the song was very weak, vocally she lacks strength and tone and overall, it was just a totally uncharismatic performance. Sharon is right, it was a dull performance and sadly a lot of people will have got bored after half a minute. Abi gets emotional again, I don't think she's cut out for the competition, it's not an easy process and if she's cracking already, imagine how she'll cope six weeks down the line.
Miss Dynamix


'Dreams' by Gabrielle - 6.5/10 -
The girls are feeling a little sceptical about this week, they got a bye last week after Sese took ill and having seen comments on Twitter, they're worried that they're definitely going to land in the bottom two this week. Gary tells them that they need to stop listening to Twitter and just focus on the performance as they're going to upset themselves if they read any sort of negative comments. The song choice is pretty good and although they start off nasal, they sound pretty good through most of the performance. That said, the vocals aren't brilliant towards the end when it sounds as if the performance has went on for too long. Sadly, I fear for the girls, they sounded alright for most of it but the judges once again are pretty overly harsh on them which is weird since they sounded a lot better than Rough Copy but not entirely surprising. Louis makes some strange comment about them paying more attention to Twitter than their vocals, which would make sense if he wasn't mentoring the weakest vocalist in the competition. The girls are in real risk of being bottom tonight which is sad as they have so much potential.
Sam Bailey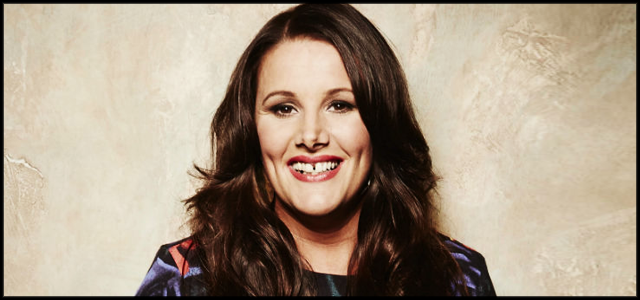 'My Heart Will Go On' by Celine Dion - 8.5/10 -
Sam is singing a Celine Dion classic this week, she says that it brings her back to when she used to perform on a cruise-ship and says that singing this song brings back memories of when she had to sing the track during a storm on the cruise ship and didn't want to have to perform the song. However, she wants to get over the insecurities surrounding the song and sing it well. Vocally, this is brilliant, Sam has a great tone and a really likeable personality. Vocally, she's really strong and it's no surprise that she is the last Over standing because she's very consistent. It's a dated song choice and I still don't think Sam has much chance of selling lots of records outside the show if Sharon continues to push her in this direction but she does a great job!
'Pretty Woman' by Roy Orbison - 7/10 -
Kingsland Road were devastated to land in the bottom two last week after polling the least votes in the flash vote on Saturday night. This week they hope to be able to bounce back and Gary is determined to show them where they're most comfortable, singing a relatively upbeat song. This track is extremely dated yet just like Week 1, they sound way better than I expected them to. There aren't really any pitch issues, nothing major anyway and for once they have a proper lead singer. The problem I'm still finding is that they're a bit cheesy, they remind me a lot of The Overtones, I just don't think they are going to sell records at all, they're far too dated and the song choice was pretty corny. I liked the performance, they were definitely the best of the groups but right now, they stand zero chance of winning, it's just not good enough quite yet.
'Kiss From A Rose' by Seal - 9.5/10 -
Luke has been a real revelation in the competition. I expected him to be out within the first few weeks because Louis would pimp Nicholas and Sam would pick up the votes from unhinged teenage girls who vote non-stop. However, slowly but surely every week so far he has delivered a brilliant performance way beyond the others in his category, his really unique raspy tone is a breath of fresh air from balladeer Nicholas and generic teen clone Sam Callahan. This week Luke has bravely went where he has never went before (well not in the best part of a year), he got his hair washed! Yes, after months of not washing his hair, Luke bravely allowed the hair stylist to shampoo his hair. It looks no different but I presume that it smells a bit better! He's taking on Seal's classic 90's hit tonight and he really nails it, he has a fantastic tone to his voice, it's unlike many of tonight's performances not just a rehash of the original, he puts his own spin on it and perhaps because of the fact that he has his guitar in hand, Luke seems so much more comfortable on stage tonight, not that he didn't in previous weeks. The judges give him rave reviews, I think it's safe to say that Luke ought to be safe tonight, he's in a different league to the other males in the competition and I fully expect to see him here for a long time to come.
Tamera Foster


'Listen' by Beyoncé - 8/10 -
Tamera has also had a makeover this week after the stylists decided to turn her blonde. She's really happy with her makeover and is even happier with the choice of song Nicole gives her. She shows Nicole a video of her singing the track when she was 12, Nicole thinks it's adorable but Tamera is embarrassed as she recalls how she was obsessed with 'Dreamgirls', the film that the song comes from when she was younger. The performance is very impressive, she has a lot of stage presence as always and vocally, it's strong as usual. The only criticism I have is that, as Gary correctly pointed out, it was too much like the original. I put that down to the song choice, Tamera shouldn't have been given a Beyoncé song as it's too safe for her. It was an obvious choice and although she sang it well, it was easily her weakest live show performance to date. That said, it was a good performance just not as good as we're used to.
Rankings


1. Luke Friend
2. Hannah Barrett
3. Sam Bailey
4. Tamera Foster
5. Nicholas McDonald
6. Kingsland Road
7. Miss Dynamix
8. Rough Copy

Bottom Two Prediction:


Elimination Prediction:


First off, the results of the flash vote and in the bottom two is....

Miss Dynamix!

No surprises there, they were better than quite a few of the rest but getting the bye last week was bound to hold them back. I just hope that they can do a Shelley/Kingsland Road and survive in the sing-off because all three of the acts I ranked below them are more deserved of heading home.
Bottom Two:


Miss Dynamix
Hannah Barrett


Hannah Barrett
sings for survival first. She's singing 'Read All About It Part. III' by Emeli Sandé as her sing-off song. This is okay, she has a great tone and for most of the song, she's in control but towards the end, her emotion takes over and she cries for most of the last part of the song. Hannah is clearly as shocked as everyone else is in the bottom two, I've no doubt that this will be somehow used as evidence that she's overconfident by the gutter press but my gut feeling is that she felt that the comments the judges had given her last night meant she was bound to be safe.
Miss Dynamix
sing 'Don't You Worry Child' by Swedish House Mafia. This song has got quite the outing in this series but I must admit that the girls are singing it really well. At the start, their vocals seemed out of sync with the backing but as they get into it, it sounds great, Rielle in particular is standing out to me even though she hadn't before. As soon as they sing in unison, they sound great, this is what the judges and the audience were waiting for from Miss Dynamix, a really good performance like this. Unfortunately, even though they sang better than Hannah, there's no way the girls will survive, which is a pity as both them and Hannah are a lot better than some of the other rubbish that keeps getting voted through *cough* Sam C and Abi *cough*. Great send-off for them however.
Nicole tells the girlband how proud she is of them as that's the best she thinks they have sang throughout the entire competition. However, she's obviously sending Miss Dynamix home. Gary says much the same, he tells Hannah to believe in herself and not let the disappointment of being bottom two affect her, he sends Hannah Barrett home. Over to Sharon now, she says she wishes Miss Dynamix had shown that sort of potential during the live show performances as contestants always leave it to the sing-off to pull it out of the bag. Well it is the sing-off Sharon, and in fairness I think the likes of Miss D were let down by poor song choices by their mentor. Dermot rushes her so she sends Miss Dynamix home. As the girls can only tie with Hannah, they're eliminated. Louis reveals he would have also sent the girls home. Of course you would Louis, they're not young and male and can't be called 'a little Boyzone'.


This entry was posted on 4:56 PM, and is filed under
Abi Alton, Hannah Barrett, Kingsland Road, Luke Friend, Nicholas McDonald, Rough Copy, Sam Bailey, Sam Callahan, Tamera Foster, TV, X Factor UK, XF Series
. Follow any responses to this post through
RSS
. You can
leave a response
, or trackback from your own site.