I'm currently looking for some new writers in order to expand the blog given that I can't post the amount of things I'd like to. So if you are interested in writing about anything related to music (news, TV shows, album reviews, introducing artists) just drop me an
email to musicisthedoor@gmail.com
and we can discuss some of your ideas.


Chameleon Stephanie left the show last week, leaving us with only 4 contestants fighting for the title, Anne's manufactured boyband Wasteland, Blachman's lasses Karoline and Amanda and Ida's Over Chresten, but one more must go home before next week's big final. They will sing two songs tonight, one picked by the viewers and one picked by the judges. Also worth noting, last year's winner, Ida, returns with her new single "Underdog"! Who will the unlucky one be? ... It's time to face the music!

Recap after the jump ...
"I Knew You Were Trouble" (Taylor Swift) - 7/10
- It's finally happening! I've been waiting since the start of the live shows to see her go uptempo and she's decided to do so in the riskiest show. You aren't supposed to do something so different when you are just a few steps away from the final even more if you aren't going to nail it, which unfortunately is what happened to Amanda. I really appreciate her effort but the song choice was a let down. No one should sing Taylor Swift live cause chances are your gonna sound bad at it. Amanda sound much better than Taylor does but she still wasn't perfect. She was screechy a few times and the chorus was awful. It wasn't her fault though, we all know that the song's chorus is pure auto tune.
Chresten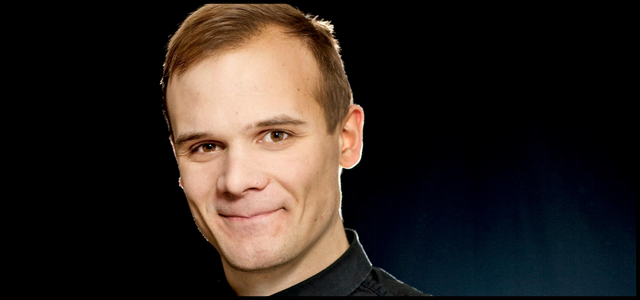 "Let Her Go" (Passenger) - 8/10
-Minor issues aside, Ida completely nailed it with this song choice. I've never seen it before but Passenger's sound is the exact same as Chresten's. It's indie sounding, yet a bit country, and perfect for his peculiar tone. While I prefer the original version, Chresten cover wasn't so shabby either, it was pretty similar indeed. I just didn't like some of his phrasing and he wasn't on tune in some parts, still a solid performance overall.
Karoline
"As Long As You Love Me" (Justin Bieber) - 10/10 - Wow! Where has she been all this time? Admitedly, Karoline has been one of the bright stars of the season going from green teen to a ripe professional in a matter of weeks. I do think the trasformation has finished tonight. She was unstoppable on her Bieber cover, every decision she made was absolutely perfect. Just the "I'll be your soldier" part was worthy of the crown.


Wasteland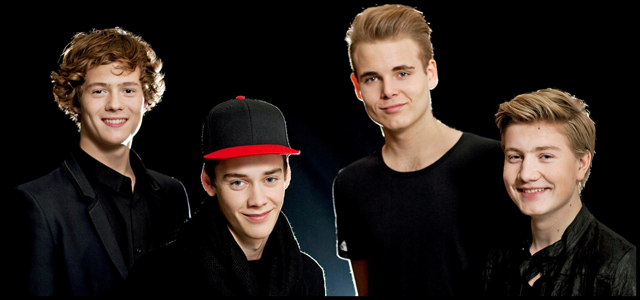 "What Makes You Beautiful" (One Direction) - 1/10
-
From left tho right:
Marius, Anders, Frederik and Anton - Ouch. Contrary to what I advised, Anne went there, to catastrophic results. Now they just look like a mediocre wannabee 1D, just like What About Tonight did on the XF Au. We all know how that ended for them. Awful singing, I don't think anyone was decent tonight. Blachman's face said it all. They need to kick it out of the park in their second performance if they are to survive this.
"Lullabies" (Yuna) - 10/10
- Gorgeous song. I'm glad Amanda got to sing two songs tonight cause that Taylor cover wasn't what I was expecting from her. This performance however, is usual Amanda goodness. Her tone was terrific from beginning to end. I can't really say if she missed a note cause I was so enchanted by her voice that I wasn't really paying attention. What's clear to me is that Amanda is ready and if a record deal isn't offered by season's end, something is clearly wrong with this world.
Chresten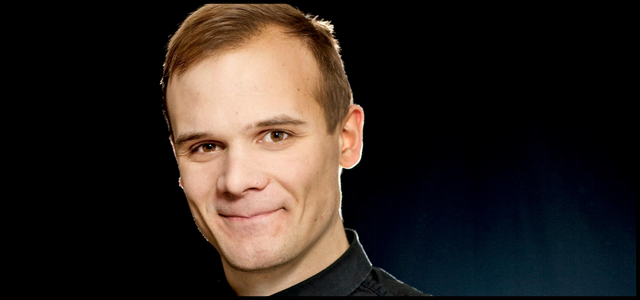 "One Day/Reckoning Song" (Asaf Avidan) - 9/10
- Another clever pick for him. His songs have been amazing every week and this one is no exception. I really enjoyed the way the tempo started picking up towards the end but even if it had stayed in the slow spectrum, the performance would still have been enjoyable. His voice sounded a lot better on this tune as well, I'm not sure if it was because I'm not really as familiar with this song as I am with the previous one but he sounded a lot more confident here if you ask me.
Karoline
"Girl With The Tattoo" (Miguel) - 10/10 - Once more, wow! This is a side we've not seen before. It's like she's morphed into Amanda and now I'm seriously worried for Amanda's fate. It seems Karoline's replaced her role in the competition tonight. She's definitely the star of the night. Two breathtaking performances in one night, I don't know if I can't take so much awesomeness. I've got to hand it to Blachman, he's a terrific mentor and I don't get tired of repeating it. If you ever doubt that, just look at what he did with this girl! Fantastic!


Wasteland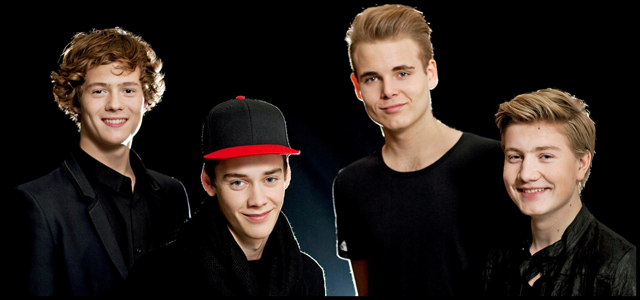 "She Has No Time" (Keane) - 3/10
-
From left tho right:
Marius, Anders, Frederik and Anton - Way better than what they did before but not enough to redeem their atrocious performance. They were singing on this one at least. Anton played the piano which added a nice touch but honestly, this was just dreadful. Incredibly boring performance. They better pray their fans vote tonight.
Karoline - "As Long As You Love Me"
Amanda - "Lullabies"
Karoline - "Girl With The Tattoo"
Chresten - "One Day/Reckoning Song"
Chresten - "Let Her Go"
Amanda - "I Knew You Were Trouble"
Wasteland - "She Has No Time"
Wasteland - "What Makes You Beautiful"

Elimination:
Amanda
I can't believe this and certainly, Blachman can't either. Amanda's been consistently the best act in the competition but unfortunately, this week she hasn't delivered enough. Her first performance wasn't good but she nailed it with her second. Wasteland was the right choice to go, the public didn't see that though. It's a shame, the boys may have a chance at a career but they aren't remarkable at all. Amanda is a star, hopefully, Blachman will shape her into a household name.