I'm currently looking for some new writers in order to expand the blog given that I can't post the amount of things I'd like to. So if you are interested in writing about anything related to music (news, TV shows, album reviews, introducing artists) just drop me an
email to musicisthedoor@gmail.com
and we can discuss some of your ideas.

Published by Kevin Mc Stravock

Another three contestants left last week when Roisin, Andy and Mark were all eliminated from the competition whilst Wayne, Sinead, Shannon, John and Ray made it through to the Top 10 of the competition. Tonight, the remaining eight contestants, Kelly and Shane from Team Kian, Aoife and Tammy from Team Sharon, Andrew and Katy-Anna from Team Bressie and Dylan and Keith from Team Jamelia will compete for the last five places in the Top 1

0.
Recap and videos after the JUMP....

Tammy Browne
'I Kissed A Girl' by Katy Perry - 6/10 -
After surprisingly topping the votes in Live Show 2 despite being criticized for her basic performance of Rihanna's 'Unfaithful', Tammy has been encouraged to
show more of her personality in her performance this week. So she's went and chosen Katy Perry's 'I Kissed A Girl'? Bit of an odd choice, it is possible to show personality without going down a strange route and picking a pop song, particularly this one which doesn't really show off her vocals very well. My concerns are proven right really as this is a pretty karaoke performance, it's not bad vocally but it's not great either and this isn't going to give her any better chances of winning. I would much rather she chose something upbeat with a better focus on her voice, maybe 'Next To Me' by Emeli Sandé or an upbeat Anastacia track. An okay but beatable performance from Tammy. - V

IDEO
Aoife O'Loughlin
'Girl On Fire' by Alicia Keys - 9/10
- Aoife is probably my favourite vocalist based on tone again. She's an amazing singer and the incredibly highly pitched tone she has with a lovely edge to it is just perfect. Unfortunately, Sharon hasn't been great with song choices for her and again this is a strange choice. That said, I think this is a brilliant performance, she does rush the opening verse a little perhaps because of nerves but once she enters the chorus, it's incredible. Aoife is so underrated, from the very first audition she has been the best by far from her team and once again she is showing how amazing she is. I love the way she inflects her voice and her breathing is spot on, particularly during the chorus. She proves that you don't need to be backflipping on stage to have stage presence, her superb voice and amazing vocal range is more than enough to keep the audience captivated. She has absolutely blew Tammy out of the water tonight, with the exception of the opening verse, it was a pretty perfect performance, Aoife needs to fly through to the Top 10. -
VIDEO

Andrew Mann
'Love Will Never Tear Us Apart' by INXS/Paloma Faith - 7.5/10
- Andrew is a great rock singer, he has a fantastic edgy tone and he really impressed me with his blind audition. I wasn't feeling his last performance because I felt that his song choice was slightly pub rocker which isn't Andrew at all. Thankfully, this is so much better as a song choice, I love the original and the Paloma Faith cover also and this is a pretty great performance. That said, the big niggle for me is that I feel his vocals coming across really well but he doesn't really convey any emotion. I don't know why but this performance is missing something, he just doesn't really connect with the emotion of the song which is pretty important considering that it's an emotional song. Another problem I have is that I'm not seeing anything different with him tonight, he has a nice voice but I don't think he offers anything unique and this was just a nice cover of a good song, it wasn't distinctive, he almost reminds me a little of last year's winner Pat Byrne. -
VIDEO
Katy Anna Mohan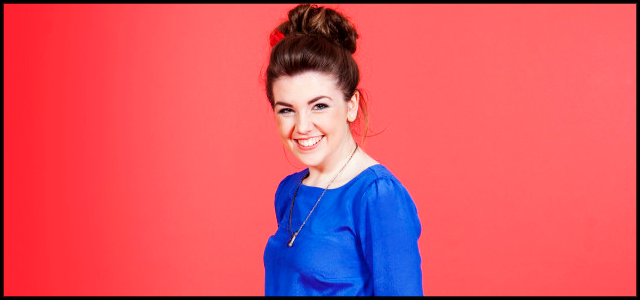 'Starlight' by Muse - 9.5/10
- Katy Anna received decidedly mixed feedback from the panel last week with Kian saying that he wasn't sure that Depeche Mode were a good choice for her because she's a young girl and he believes she should be singing more contemporary songs. Katy Anna has said that she's happy with her choice this week because it is more contemporary but also allows her to show her versatility as an artist. This is actually fantastic! I wasn't expecting to like this as I was concerned about how she would handle the pace of the song but she shows exactly why she deserves to go through to the Top Ten by showing how unique she is. Her performance skills are brilliant, her tone is brilliant and above all, she's a totally different and quirky artist, she puts her own spin on the song. The only thing I would say is that I think her tone is a little rich and strong for the song at times, but when they strip the backing a bit in the middle of the performance, she sounds incredible. Brilliant from Katy Anna! -
VIDEO

Shane McLaughlin
'Valerie' by The Zutons - 7.5/10
-
Shane is probably my favourite male vocalist purely on the basis of his superb indie tone. He has a very distinctive voice and his blind audition was amazing but since then, he hasn't been given good song choices to showcase this, with Kian picking sort of rock-pop which is a bit too middle of the road to really showcase his individuality. Again with this song it's okay but nothing special and although I like his vocals and his tone, it doesn't really do him any favours. He does the best that he can with it and gives the song his own twist and it is an enjoyable performance but the song isn't good enough for him to be honest. Yes it was enjoyable and yes he did a good job but whether it's enough remains to be seen. - VIDEO
Kelly Mongan
'Sorry Seems To Be The Hardest Word' by Elton John - 10/10
- Kelly is superb to be honest, she's not the best vocalist in terms of originality but she's definitely one of the most powerful singers and this performance is incredible. Literally note perfect and just awesome in every way. The emotion she sings with is absolutely superb and she just literally hits every note in the song with ease. I also love Kelly's personality, she just comes across so grounded and so thankful for the opportunity she has to be on this show and I really wouldn't be surprised if she goes all the way provided she sings like this every week! Kelly has just set the standard for the rest of them tonight, that was a bloody brilliant vocal and I really enjoyed it. -
VIDEO
Team Jamelia

Dylan Powell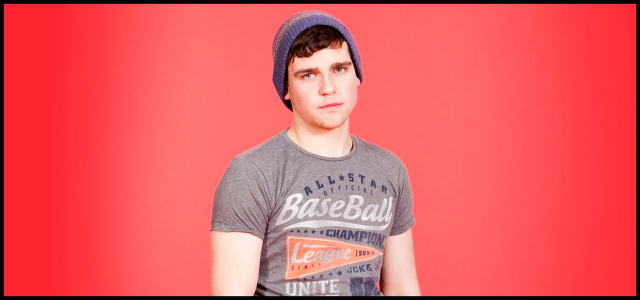 'Pompeii' by Bastille - 4/10 -
Dylan's blind audition was brilliant but I didn't really like any of his performances beyond that and I have been disappointed by his vocals, I feel like he has been quite inconsistent and the last performance in particular had quite a few bum notes. This song choice is pretty good and I should be pretty happy with it but unfortunately it goes horribly wrong. I don't know whether it's the backing of the song or Dylan just not singing well but he's totally off key, his breathing is bizarre, he looks like he's having some sort of fit and it's almost a 'so bad it's good' performance. Dylan is a talented guy and I don't want to be too harsh but this is not good whatsoever. He is labelled marmite by the coaches but that wasn't a marmite performance, he didn't rearrange it in a really risky or left-field way, it was just a totally out of tune performance which will probably cost him his place in the competition unfortunately. -
VIDEO
Keith Hanley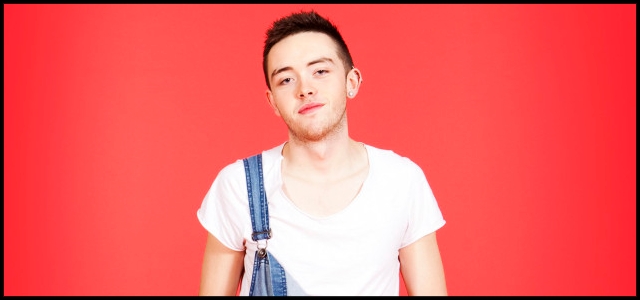 'Shckales' by Mary Mary - 7/10 -
Keith was amazing last week with his brilliant take on Madcon's Beggin' and I'm liking the sound of this song choice, it's not a predictable song for him but at the same time I think it will fit him really well. When it comes to the actual performance, again I'm left a bit disappointed. It's not awful but compared to his last performance, it was incredibly average, his vocals weren't anywhere near as good as before and he looked quite awkward on stage, even the backing dancers looked out of place. I'm not sure what went wrong, I think again this song sounded really strange on stage, the backing track was like a really bad karaoke backing or something. I'm disappointed as Keith's chances of winning seem likely to lengthen after this to be honest, he just hasn't shown enough tonight to convince me that he has potential to really make it big, he is a good showman but his performance skills also seem a bit forced at times, he's bound to go through tonight but then again I don't think that's due to how amazing this performance is, rather how Dylan performed. -
VIDEO
Results
Team Sharon -
Unsurprisingly
it's
Aoife O'Loughlin
who tops the votes for her team so
Tammy Browne
has to wait out to see whether she has received the most votes out of all four teams to successfully make it through to the Top 10.
Team Bressie -
Despite receiving less points from the coaches thanks to Sharon's high scoring of Andrew and low scoring of her,
Katy Anna Mohan
is the one who makes it through to the Top 10, and joins Shannon and Sinead from her team there, whilst
Andrew
Mann
has to wait to see if he is getting that second chance.
Team Kian - Again no surprises with this result, Kelly Mongan receives the most votes from the public and makes it through to the Top 10 leaving Shane McLaughlin awaiting the lifeline vote results to see if he will avail of that lifeline place in the Top 10.
Team Jamelia -
In what was probably the most obvious result of the night, Keith Hanley is through to the Top 10 meaning that Dylan Powell has to wait and see if will receive the most votes from himself, Tammy, Andrew and Shane.
Lifeline Vote - And it's the time to find out which coach will get a third (or if it's Bressie, fourth) act in the Top 10 as the act from the four who didn't do enough to go through who received the most votes will get a lifeline and will make the Top 10. And it's Shane McLaughlin from Team Kian who gets it meaning that it's curtains for Tammy, Dylan and Andrew!
This entry was posted on 4:16 PM, and is filed under
Andrew Mann, Aoife McLoughlin, Dylan Powell, Katy-Anna Mohan, Keith Hanley, Kelly Mongan, Shane McLaughlin, Tammy Browne, TV, TVO Series, TVOI
. Follow any responses to this post through
RSS
. You can
leave a response
, or trackback from your own site.