I'm currently looking for some new writers in order to expand the blog given that I can't post the amount of things I'd like to. So if you are interested in writing about anything related to music (news, TV shows, album reviews, introducing artists) just drop me an
email to musicisthedoor@gmail.com
and we can discuss some of your ideas.

We took a look at the first liveshow some days ago. Only 6 contestants made a lasting impression on me, with Matthijs Vanstaen being the absolute show-stealer. This week not much has changed, with 7 new contestants earning a place in the recap. Two of them were eliminated, while the rest lives to see another performance. Note worthy, not a single member of Team Natalia is included while all Team Jasper is.
Highlights after the jump ...
Lisa Castelli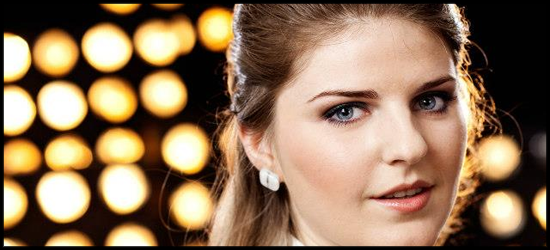 "Bulletproof" (La Roux) - Team Jasper Steverlinck - 7/10 -

Eliminated

-

While she didn't necessarily wow me, her more than solid rendition of La Roux's was an entertainment addition to the second liveshow. Her voice was strong throughout the performance and the clapping backing singers added a little something to the performance. Her attitude also sold me this rendition, she looked so confident up there. I wonder what she could've done with a more suitable song. -

VIDEO
Domien Cnockaert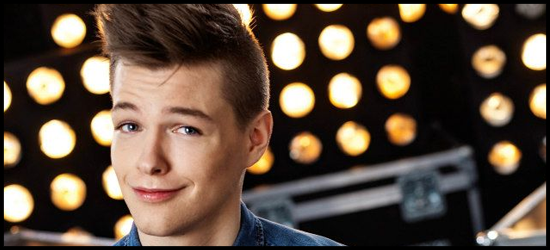 "Sadness" (Stash) - Team Jasper Steverlinck - 7/10
-
Through to the Top 16
-
Although I found his song choice a snooze, Domien successfully managed to turn his certain-to-be-boring performance into a engaging emotional rendition. His effortless vocals made it clear that the guy has a lot more to offer and if Jasper doesn't fail him, I'd bet he will. I personally think he'd hit gold with Keane's "Silenced by the Night". -
VIDEO
Eva Van Puyvelde
"Never forget you" (Noisettes) - Team Koen Wauters - 8/10 -

Through to the Top 16

-

Easily one of my favourite performances of the night. Eva was one of the few to bring the fun to the stage with her funky Noisettes cover. Her jazzy inflections were just one of the wonderful surprises her performance had. It's a shame her coach had to save her but thankfully, this fantastic artist will get to amaze us once more. -

VIDEO
Lori Eestermans
"Louisiana 1927" (Randy Newman) - Team Jasper Steverlinck - 8/10 -

Eliminated

-

Lori had the same problem Kaat had the previous week. Gorgeous tone yet her performance didn't seem to go anywhere. It was a beautiful cover but there was no clear distinction between the beginning, the middle and the end. Lori should have made it through though, such a heartfelt rendition isn't something you see every day. -

VIDEO
Sarah Godard
"Diamonds" (Rihanna) - Team Jasper Steverlinck - 8/10 -

Through to the Top 16

-

This isn't a good song to sing live so I was more than surprised when Sarah completely nailed her cover of it, I even dare to say that she sounded better than the own Rihanna. I do think the song was wrong for her but at least she proved she can be a contemporary artist by singing something fresh with that terrific tone of hers. -

VIDEO
Olivier De Laet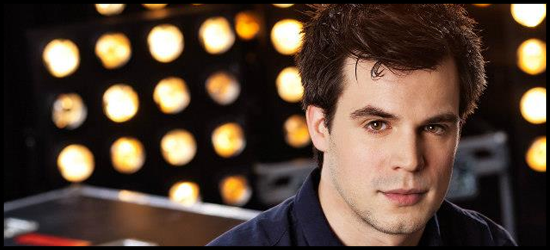 "I wanna dance with somebody" (Whitney Houston) - Team Alex Callier - 9/10 -

Through to the Top 16

-

When I saw his song choice I was convinced his performance was going to be a train wreck. Shockingly, his reinvention of Whitney's classic was outstanding. His surprising take was something I'd never have imagined, he reminded me to David Cook, who usually did things like this during Idol. Not sure the chorus worked as well as the verses but his original take deserves a standing ovation. -

VIDEO
Lauren Zweegers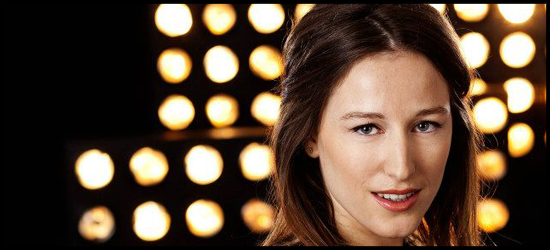 "Teardrops" (Womack & Womack) - Team Alex Callier - 9,5/10 -

Through to the Top 16

-

Same team as Olivier, same fantastic rearrangement of a classic song. Lauren took this upbeat oldie and turned it into an emotional anthem. Her mellow tone and the dark staging made the song even more powerful. I don't know who came up with this arrangement, or Olivier's, but whoever did deserves a prize. I really hope we'll see more from her. -

VIDEO
Through to the Top 16
Safe by Public's Vote:
Domien Cnockaert
Chris Medaer
Olivier De Laet
Niels Cockx
Lauren Zweegers
Daniel López Montejo
Eva Van Puyvelde
Sarah Godard
Eliminated
Julie Barbé
Jens Oomes
Toni Verlinden
Lisa Castelli
Els Artois
Arnd Van Vlierden
Lori Eestermans
Patricia Lalomia
This entry was posted on 5:35 PM, and is filed under
Domien Cnockaert, Eva Van Puyvelde, Lauren Zweegers, Lisa Castelli, Lori Eestermans, Olivier De Laet, Sarah Godard, TV, TVO Series, TVVV
. Follow any responses to this post through
RSS
. You can
leave a response
, or trackback from your own site.