I'm currently looking for some new writers in order to expand the blog given that I can't post the amount of things I'd like to. So if you are interested in writing about anything related to music (news, TV shows, album reviews, introducing artists) just drop me an
email to musicisthedoor@gmail.com
and we can discuss some of your ideas.


I was devastated with Amanda's eliminationn last week. The girl had everything yet she couldn't manage to get more votes than our three finalists, boyband Wasteland, folk singer Chresten and chart-ready Karoline. One will be taking the title tonight, who will it be? ... It's time to face the music!

Recap after the jump ...
Round 1
Chresten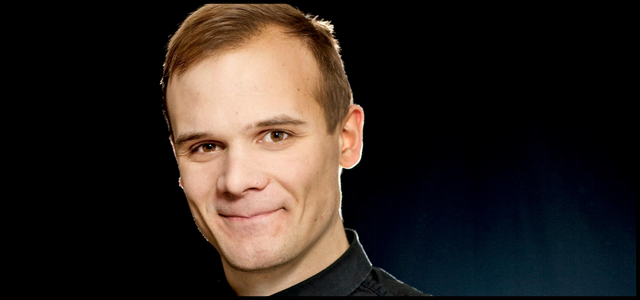 "Where Did You Sleep Last Night" (Nirvana) - 7,5/10
- I never pictured him as someone who would sing Nirvana. Guess he still has one or two aces up his sleeve. The performance is quite good itself but I felt it wasn't exciting enough for a finale, at least until he started to hit those screamy notes, the moment I finally felt he really was fighting for the title. If only the rest of his delivery had been like that!

Wasteland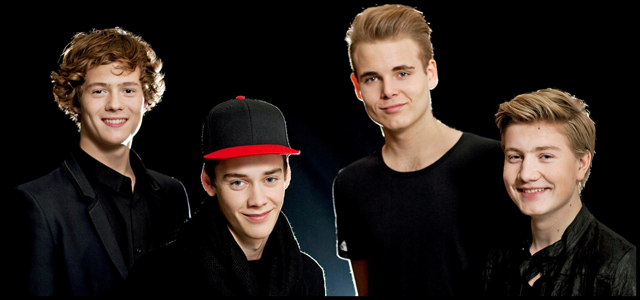 "Ikke Mere Tid" (Shaka Loveless) - 9/10 - From left tho right: Marius, Anders, Frederik and Anton - Why didn't they do this before? They barely made it last week so I'm glad they took advantage of this chance, specially Anton and Marius, that duo was on fire tonight. I don't know what possessed these two but they've never been so lively, and good, before. Even Frederik sounded great on this. They won't make the final two but I'm glad they did this before being eliminated, at least they've finally proved why they deserve to be here.
Karoline
"Glass" (Mø) - 9/10
- I'm really not sure how big, or not, Mø is in Denmark, what I know is that Karoline made this song her own tonight. Her singing has improved so much since we saw her during the Judges Houses, she's a complete different person and a phenomenal singer. She wasn't able to show everything she can do with this cover but she showed us her fun sweet side. Sometimes it's harder to sing those soft notes. The way she mastered each one of them effortlessly shows how far she's come.
Round 2
Chresten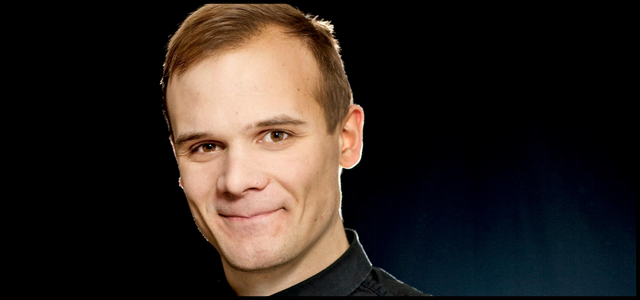 "Uden Forsvar/Endeløst" (Marie Key/Rasmus Walter) - 9/10
- Chresten has really grown in this competition but something he's still not able to get over is his shyness. He looked awful when standing next to Marie and Rasmus. It was a bit uncomfortable to watch. The singing was terrific though. Both duos worked perfectly for his voice, even though I preferred the duo with Rasmus.
Wasteland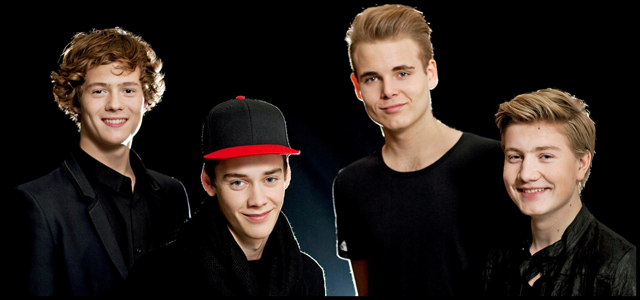 "Børn Af Natten/Elephant" (Panamah/Mads Langer) - 7/10 - From left tho right: Marius, Anders, Frederik and Anton -They've definitely gotten the best duet partners. Both artists are currently big names in Denmark, and while all the other performers tonight are, these two are really hot right now. Panamah's and Marius's duet was the best part of the performance, cause they actually didn't sound good on the rest of it. Mads's half was a bit cheesier but they sounded better. Not as enjoyable as their first performance though, I think this might hurt their chances.
Karoline
"Ask Yourself/Din For Evigt" (Nabiha/Burhan G) - 9/10
- Nabiha+Karoline is a match made in haven. Nabiha's jazzy tone and Karoline's sweeter voice mixed together perfectly, giving us a fantastic duet. She also worked surprisingly well with Burhan G. Not as good as her performance with Nabiha but still pretty remarkable. Props to the person who organized the duets, it's been terrific.
Results
Elimination:
Wasteland
We are finally saying goodbye to the boys! I was never a fan of them but they won me over with their first performance tonight. They showed something I've not seen before, so that's why I'm a little sad to see them leaving us. However, Karoline and Chresten deserve their place in the finale and any of them would make a perfect winner, though I'm hoping it's Karoline.
'Det er her vi bor' - 10/10
- Just like Line the year before, Karoline's gotten a Danish tune as her debut single, and just as our S5 runner-up, she's gotten the better song. This is something I could definitely see in the charts, battling against the likes of Medina and Panamah. Incredibly current song, her voice only makes it better. Karoline's journey's been wonderful and I'm happy I've witnessed it. This isn't the last we've seen from her, whether she wins or not.
Chresten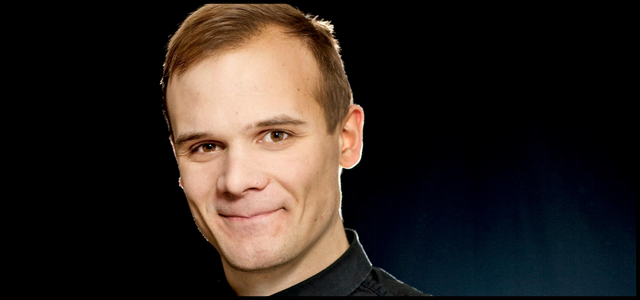 'Let go' - 9/10
- This is a great song. He sang Passenger's "Let Her Go" the week before so I'm a little surprised his song is titled "Let Go", considering how similar their styles are. Fortunately, the songs don't share any resemblances. I saw some similarities to someone before but the name escapes me. It's quite unique though, mainly because of his distinctive tone. He could have a hit with this but I don't see it being as big as Ida's "I Can Be". Good luck to him though!
Results below
.
.
.
.
.
.
.
.
.
.
.
.
.
.
.
.
.
.
.
.
.
.
.
.
.
.
.
.
.
.
.
.
.
.
.
.
.
.
.
.
Runner-up:


Karoline


Winner:


Chresten

Well, I'm a bit shocked about this. I never expected Chresten to win. I saw him going far but not this far! I'm not pissed about it cause he's been a great contestant throughout the show. Karoline's been phenomenal and I don't doubt she'll be signed soon. It's a shame she didn't win though, it would've been nice to see her take the title. Chresten also deserves it though and I'm sure he'll have some hits down the way. Congrats to him! And to all of you reading, see you again next year!