I'm currently looking for some new writers in order to expand the blog given that I can't post the amount of things I'd like to. So if you are interested in writing about anything related to music (news, TV shows, album reviews, introducing artists) just drop me an
email to musicisthedoor@gmail.com
and we can discuss some of your ideas.

Just like I did with the XF Philippines the past year, I'll be posting some highlights from The Voice Belgique liveshows, since I don't have enough time to cover the full show. Belgium is the only country to have two editions, one is French spoken (this one) and the other one, The Voice van Vlaanderen (which was posted earlier), is Dutch spoken. I fully enjoyed the past season, up until the semifinals, in which all my faves were eliminated. Season 1 was ultimately won by Roberto Bellarosa, who'll be competing on Sweden's Eurovision, with Renato Bennardo as the runner-up. Quentin and B.J Scott return to judge, with Lio and Joshua being replaced by Marc Pinilla and Natasha St-Pier. After the jump, check the 9 stand-outs from the 1st liveshow, then hit the comments! (Btw, sorry for the picks, only size I found them)

Highlights after the jump ...
"She Wolf (Falling to Pieces)" (David Guetta feat. Sia) - Team Quentin - 7/10 -

Eliminated

-

While her performance lacked a certain spark, maybe in her eyes, Elena's tender take on Sia's electro track resonated positively. She had some issues with her pitch but aside from that, her cover was a breath of fresh air, mainly because she went for a more intimate approach than the original. -

VIDEO
William Druet
"Toi et moi" (Guillaume Grand) - Team Marc Pinilla - 7/10 -

Eliminated

-

Cute boy with a good voice, yet he didn't get enough votes to advance to the following week. Why? Who knows. He delivered a charming enough performance that should have left the girls drooling, even I enjoyed his lovely take on this French song. Needless to say, I would've liked to see more of this guy. -

VIDEO
Mounia Hamra
"Sign Your Name" (Sheryl Crow) - Team Quentin - 7,5/10 -

Eliminated

-

She's not the most interesting singer to ever hit the stage nor the best singer, which probably explains why she got the boot after just one performance but there's something intriguing about this girl, namely, her fantastic soulful tone. Mounia had the potential to become Belgium's own Joss Stone, had she picked a better song to showcase her talents. Unfortunately, she went with Sheryl Crow, not a bad pick, but certainly not enough to win enough support. She should have though. -

VIDEO
Laura Diliberto
"Mama Do (Uh Oh, Uh Oh)" (Pixie Lott) - Team Quentin - 7,5/10
-
Through to the Top 16
-
Laura might not be the most distinctive singer but there was enough spunk and originality in her cover of Pixie Lott's hit to grant her a place on next week's finals. And rightfully so. She proved she's got the chops to deliver a song like a pro, some of her fellow contestants should take notes on how to command the stage like this lady did. -
VIDEO
Michael Meers
"Two Hearts" (Kylie Minogue) - Team Quentin - 8/10
-
Through to the Top 16
-
Talking about scene-stealers, Michael is yet another pro on stage. Though most of his overly sexualized moves looked forced and cheesy, there's no denying the star power the guy has. I just couldn't take my eyes off of him. He also gave us a very interesting vocal performance with a surprising song choice. His expertise became evident as he sailed joyfully through the Kylie tune. -
VIDEO
Vanessa Marcoux
"Le monde est stone" (Starmania) - Team B.J Scott - 7,5/10
-
Through to the Top 16
-
Her performance was extremely pretty and delivered to perfection but it bored a little. She's an excellent singer though and I wonder how she sounds in English, cause there's no doubt she can nail it in French. She just needs to find the right song to show her big voice while sounding exciting because this one wasn't it. -
VIDEO
Manou Maerten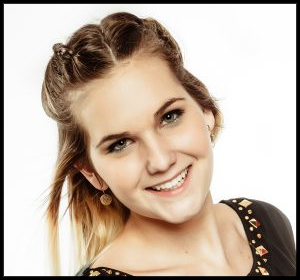 "People Help the People" (Birdy) - Team Natasha St-Pier - 8/10
-
Through to the Top 16
-
She was one of the few, if not the only one, to play an instrument during the first live. She initially lost her battle to André Tajchman (who'll perform next week) from Marc's team, with Natasha using her save on her. I'm glad she did. Manou is your conventional quirky girl with a lovely voice, Iris Kroes (TVOH S2 winner) comes to mind when I listen to her. Her Birdy cover wasn't something I've not seen before but she performed it with such an ease that it makes me long for more of her. My pick for next week, Ben Howard's "These Waters" or "Keep Your Head Up", Sandra van Nieuwland style. -
VIDEO
Angy Sciacqua
"A natural woman" (Aretha Franklin) - Team B.J Scott - 8,5/10
-
Through to the Top 16
-
Even though she was dealt with a terribly old fashioned song choice, Angy managed to pull it off with class, giving us a highly enjoyable fresh take on the song. To me, the reason she didn't come across as generic was because Angy's got a mind-blowing voice and her creative decisions really paid off. She's the one I'm looking out for. Just imagine her singing something completely out of the box, like "Ho Hey"?
-
VIDEO
Robin Guérit
"Je dis aime" (M) - Team Natasha St-Pier - 9/10
-
Through to the Top 16
-
I hate the fact that he's on the same team as Manou but truth be told, I found Robin more compelling and entertaining than the aforementioned contestant. He got a bit over the top with his moves and faces but this being an M song, this was exactly what the song needed. I got to wonder if he always performs like this, I don't think I'd mind actually, but I'd like to know. His vocals were amazing, the best of the episode on the male side, his falsetto was outstanding. He's an engaging performer for sure. My fave tonight. -
VIDEO
Through to the Top 16


Safe by Public's Vote:


Samuel Bosmans
Vanessa Marcoux
Michaël Meers
Manou Maertens


Tatiana Didion
Angy Sciacqua
Laura Diliberto
Robin Guérit


Eliminated


William Druet
Célia Manzo
Maxime Votot
Anne-Sophie Terschan
Elena Marin Avila
Mounia Hamra
Lou-Marine Van Abeelen
Tiziana Balsamo
This entry was posted on 9:04 PM, and is filed under
Angy Sciacqua, Elena Marin Avila, Laura Diliberto, Manou Maerten, Michaël Meers, Mounia Hamra, Robin Guérit, TV, TVO Series, TVOB, Vanessa Marcoux, William Druet
. Follow any responses to this post through
RSS
. You can
leave a response
, or trackback from your own site.