I'm currently looking for some new writers in order to expand the blog given that I can't post the amount of things I'd like to. So if you are interested in writing about anything related to music (news, TV shows, album reviews, introducing artists) just drop me an
email to musicisthedoor@gmail.com
and we can discuss some of your ideas.

Last week, 9 hopefuls were featured. 3 of them were sent packing. The best performances were Robin Guérit's energetic "Je dis aime" and Angy Sciacqua's vocal masterclass with "A natural woman". This week 10 contestants did enough for me, with only 2 of them going home.

Highlights after the jump ...
"Tandem" (Vanessa Paradis) - Team Natasha St-Pier - 6/10
-
Through to the Top 16
-
Possibly the worst performance on the list but far from awful. Elia's pick was quite old fashioned and her singing style did no favours to the already boring song choice. However, the public decided that she had done enough, thus granting her the most votes among her team which is interesting considering I'd have never expected her to advance. I wonder if her previous performances had something to do with it because I just don't see her going through based on this. Hopefully we'll solve this mystery next week.. -
VIDEO
Alexandre Houart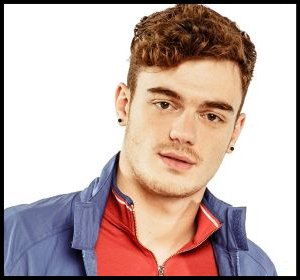 "We Found Love" (Rihanna) - Team B.J Scott - 5/10 -

Through to the Top 16

-

I'm not really sure why I included this guy. His voice was ok I guess, though he was out of tune a few times. What was interesting about his cover was how ridiculous he looked on stage. His performance felt more like an amateur dance competition. It honestly felt like a joke but at the same time, it was really entertaining to see him attempt some dance moves up there. That shrill note at the end was unforgettable. -

VIDEO
"With or Without You" (U2) - Team B.J Scott - 7/10
-
Through to the Top 16
-
Despite being an excellent technical singer, Loredana didn't bring anything new to the song. Her personality wasn't there and thus the performance wasn't as fresh as it could've been. Some little liberties she took were nice but there were too few of those. She looked quite daunting up there though maybe she should take on a more hardcore song. -
VIDEO
Antoine Innocent
"Don't stop the music" (Jamie Cullum) - Team Natasha St-Pier - 7,5/10
-
Through to the Top 16
-
With his guitar on hand, Antoine wowed the audience with his slow paced Jamie Cullum's cover, a considerably generic pick yet done very professionally. It got a tiny bit shouty towards the ending but nothing that a few cute smiles couldn't save. Very good, nothing mind blowing though. -
VIDEO
David Madi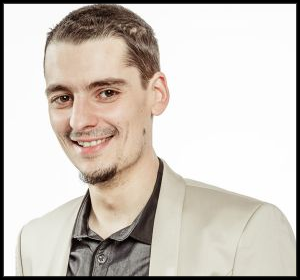 "Lonely Boy" (The Black Keys) - Team Marc Pinilla - 7,5/10
-
Through to the Top 16
-
Loads of energy equals an entertaining performance and that's what David's cover lacked. His voice was quite great but his attitude was far from exciting. It almost seemed as he didn't want to be there. Maybe it was the dead eyes. Whatever it was, something was wrong here. -
VIDEO
Jennifer Hozay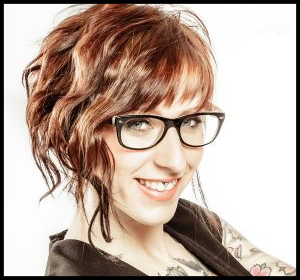 "Down My Knees" (Ayọ) - Team Marc Pinilla - 8/10
-

Eliminated
-
I urged Loredana to be more interesting previously, unfortunately, being interesting doesn't always plays in your favour. Just take a look at Jennifer's performance. Out of the box, quirky, original, all the things Loredana's performance lacked, yet the public didn't vote for her, sealing her fate. She's not the type of singer that appeals to the general public but I was hoping she could miraculously survive another week. -
VIDEO
André Tajchman
"I Follow Rivers" (Triggerfinger) - Team Marc Pinilla - 8/10
-
Through to the Top 16
-
The best vocal performance by a male contestant of the night. André's voice might not be the most powerful or the most original but he certainly knows what it's strengths are. His take was extremely pleasant, even soothing at times. That said, I'd like to see him with a more dynamic song. -
VIDEO
Ambre de Pierpont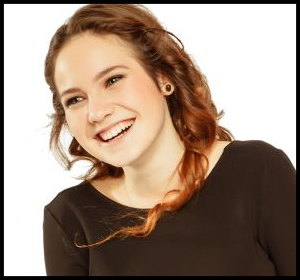 "Le vent nous portera" (Noir Désir) - Team Marc Pinilla - 8,5/10
-

Eliminated
-
Probably not the best choice for her voice but despite that, Ambre did a gorgeous heartfelt interpretation of it. It reminded me to the likes of Daughter at times, which made me wish she had went with one of her songs, like "Landfill". Either way, this was a beautiful performance and it's a pity we won't get to see this captivating singer again. -
VIDEO
Kate O'Sullivan
"I'm with You" (Avril Lavigne) - Team Quentin - 9/10
-
Through to the Top 16
-
I wasn't sure what to expect here. She came across as this quirky girl when I first saw her but her Avril pick said otherwise. Now that I've seen her performance, Kate is more of a pop singer. That doesn't mean that I didn't enjoy her voice, cause I certainly did. What she did with this song was great, her voice added a sweet quality to it. Side note, I love her pink hair.
-
VIDEO
Grazia Zambataro
"I Try" (Macy Gray) - Team Quentin - 9,5/10
-
Through to the Top 16
-
Wow! Where has she hid all this time? She's definitely my fave of the night. She's got an amazing tone, as if her throat was sore, which adds a tasty rasp to her performance, very similar to Macy's indeed. I suggest she picks a more unexpected song the next time, Macy is just too similar to her. Either way, her delivery was a must-watch.
-
VIDEO
Through to the Top 16


Safe by Public's Vote:


David Madi
Loredana Castiglia
Kate O'Sullivan
Elia Fragione
André Tajchman
Alexandre Houart
Grazia Zambataro
Antoine Innocent
Eliminated


Ambre de Pierpont
Jennifer Hozay
Audrey Lallemand
Théo Pollet
Véronique Capelle
Melissa Dubois
Céline Boonen
Lisa Pezzuto
This entry was posted on 4:48 PM, and is filed under
Alexandre Houart, Ambre de Pierpont, André Tajchman, Antoine Innocent, David Madi, Elia Fragione, Grazia Zambataro, Jennifer Hozay, Kate O'Sullivan, Loredana Castiglia, TV, TVO Series, TVOB
. Follow any responses to this post through
RSS
. You can
leave a response
, or trackback from your own site.