I'm currently looking for some new writers in order to expand the blog given that I can't post the amount of things I'd like to. So if you are interested in writing about anything related to music (news, TV shows, album reviews, introducing artists) just drop me an
email to musicisthedoor@gmail.com
and we can discuss some of your ideas.

Published by Kevin Mc Stravock

So it's the final of The Voice Of Ireland! We have finally got to the stage and after tonight, one of Kelly, Shane, Shannon or Keith will become the second winner of the show. We know that Sharon won't be coaching the winning act but last year's winning coach Bressie, last year's loser Kian and new girl Jamelia are still in the running. I must admit based on the competition at the start, Shannon being here isn't a surprise, nor is Keith being here. Kelly being in the final isn't surprising based on her live show performances and Shane being here, well I'm quite surprised about that as he hasn't honestly been great, though I loved his blind audition. I think Shannon or Kelly will win.
Recap and videos after the JUMP...
Team Bressie


Shannon Murphy


'We Should Be Lovers' by Royseven with Paul Walsh - 8.5/10 - They seem to have decided to drop the duet with coaches performance this year, perhaps so we don't have to endure Kian's spectacular live vocals twice in the space of half an hour? This is an okay song choice, I do like the track but I'm not sure that it's a brilliant choice for Shannon? I mean surely the show could have got someone a bit better known than Paul Walsh? I like Royseven but the song only made 16. in the Irish charts and I'm sure there will be plenty of people who aren't overly familiar with the song. Shannon's vocals work really well and sound distinctive and quirky when accompanied by the rock backing and her vocals accompany Paul's vocals really well, I think that their harmonies were great also, it was a really strong performance, I hope Shannon does well because she's the one who I think has the best chance of a career after the show. - VIDEO
'Ho Hey' by The Lumineers - 10/10 - I really liked this the first time around and it sounds even better this time. I love Shannon's voice, it's so pure and just sounds incredibly natural, I have a feeling that she could be a big star if she wins. I love this song but Shannon's interpretation is superb and adds such depth to it, I really enjoyed the song. She has a great voice which has a quirky, breathy tone and she is a really powerful singer also, I really enjoyed this and although I really enjoyed her first performance, she knocks that song out of the park with this amazing song. I loved it! - VIDEO
Team Kian

Kelly Mongan


'Perfect' by Pink with Una Healy (The Saturdays) - 9/10 -
They couldn't afford Pink so they have got the extremely similar Una Healy! It's probably the best choice of duet partner in terms of how well Una is known but I would have preferred it if they were singing a Saturdays song, you know as Una is from The Saturdays? Anyway, Kelly sounds amazing throughout this performance, her vocals were brilliant and she did a fantastic job with the song overall. I'm really impressed by how well Kelly is coping considering the fact that she's heavily pregnant, you wouldn't see many popstars on stage whilst 9 months pregnant, let's just hope that she doesn't give birth on stage as Una isn't a trained midwife, to my knowledge. Kelly sings better than Una in my opinion, Una sounds good but Kelly sounds better, I'm still baffled as to why they didn't just allow them to singing something by The Saturdays though, one of their ballads such as 'Issues' would have been perfect. - VIDEO
'Sorry Seems To Be The Hardest Word' by Elton John - 10/10 - This reminds me why Kelly is at this stage of the competition, first times around the vocals were faultless and this time, she manages to do one better than that and deliver a bloody amazing rendition of this song. The emotion she sings with is unbeatable, she is such a lovely person with a clear passion for music and I really enjoyed this performance from her again, it was just a brilliant performance and I thought that the overall feel of the song was superb. What a stunning rendition of this song, I have a feeling Kelly might just win it now, let's just hope she doesn't give birth! - VIDEO
Shane McLaughlin
'Brewing Up A Storm' by The Stunning with Steve Wall - 8/10 -

They really haven't got an awful lot of big names have they? Perhaps I'm showing my ignorance but I can honestly say I have never heard of Steve Wall from The Stunning. Anyway, this is

probably the best I have heard from Shane to be honest, he is a fantastic performer and I really love his tone, finally we're getting to see the style of songs he should have been singing from the very start although it's disappointing that it was a song that isn't overly well known. It's certainly the most comfortable I feel Shane has appeared on stage, he is a strong singer and I think that

Shane has came on leaps and bounds in the competition, it's a strong performance from Shane, good vocals there. - VIDEO
'Fake' by The Frames - 9/10 - I really liked this performance from Shane, again, it's beyond me why Kian didn't choose more songs like this for him during the lives and I'm not surprised that Shane has picked this song as his favourite performance from the series because it was certainly the one where he was the most comfortable and suited his style the best. I thought that this was a fantastic performance, it's a pity that he hasn't had the easiest ride in the competition because tonight he has shown that he is more than just a karaoke singer by choosing songs that suit his indie style and I think he would be great as a frontman for an indie-rock band, this was a really good performance from Shane, I don't think he will win but he has done himself proud tonight. - VIDEO

Keith Hanley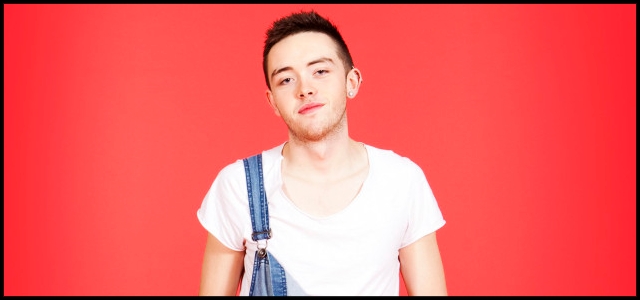 'Jigsaw' by Ryan Sheridan with Ryan Sheridan - 10/10 -

I was bitterly disappointed with Keith last week, he wasn't anywhere near the normal standard we expect from him however I'm happy to report that he's back with a bang this week. This song is a fantastic pick, it shouldn't work but it does, the energy Keith sings with is infectious, he has amazing stage presence and I could see him having a hit on his hands if he were to release this song. I love how he manages to put his own spin on Rarsong but still sounds really great when singing alongside Sheridan himself, I really like this performance,

I think that this is what Keith needed, a strong song choice, great vocals and just a memorable performance overall and he got that with this. It was very very good indeed and for me, Round 1 goes to Keith easily, that was a superb performance from him. - VIDEO
'Beggin' by Madcon - 8.5/10 - Keith is a great artist, I actually think although I loved this first time around, this song lost its' impact this week. I think the first time I was shocked to see him so at ease on stage and his vocals seemed fresh but this time around, whilst it was a good performance, it was just a good performance. I didn't dislike it but I found it a little bit forgettable this week. That said, his first performance was easily the performance of that round and I think Keith is so likeable that it will be surprising for me if he does not manage to make it into the top two, it was a really good performance overall. Very close between these four for me, I'm not sure who will clinch it but I didn't expect it to be quite so close last week, thankfully everyone has pulled it out of the bag. - VIDEO
4th Place -

Shannon Murphy
3rd Place -

Shane McLaughlin
So it
comes down to Keith and Kelly, one of them will be crowned the winner of The Voice Of Ireland making either Jamelia or Kian the winning coach. And the winner is...
Jamelia is now the winning coach in her first year in the role, meaning we can probably expect to see her back next year. Kelly comes 2nd, I do hope she gets signed as she is certainly talented and I wish her all the best with the baby. So that's it, The Voice is over for another year, and again we have our winner. Thanks for reading my natterings over the last four months and hopefully I shall be back next year to give my take on Ireland's talent!