I'm currently looking for some new writers in order to expand the blog given that I can't post the amount of things I'd like to. So if you are interested in writing about anything related to music (news, TV shows, album reviews, introducing artists) just drop me an
email to musicisthedoor@gmail.com
and we can discuss some of your ideas.




I'M LOOKING FOR A GERMAN TRANSLATOR, IF INTRESETED, EMAIL ME


As this was the series that won the poll, the weekly posts of the XF Germany start right now! I've not been following this series, so this is the first performance I'll watch from the contestants, let's see who can impress me. However, I did watch the show last year, some performanes at least and I must say I was somehow impressed with the talent. The winner, Edita, is a great singer and I really like the boys. Hope this year is much better! Two acts will be heading home tonight, who will fail to progress? ... It's time to face the music!
Recap and videos after the JUMP ...
Rufus Martin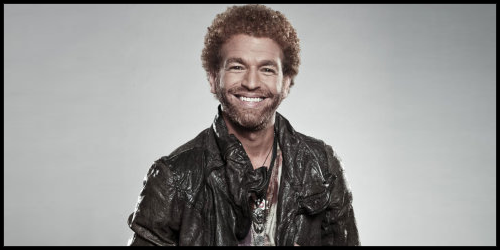 "Freedom" (George Michael)
-
8/10
- Despite he looks homeless and not promising at all, he actually can sing and has a really nice soulish voice, which reminds me a lot to James Brown without the raspiness. He's got a really smooth voice but lacks stage presence, but with a little work, he can really improve that. Well, he left a good impression on me. -
VIDEO
Raffaela Wais
"Torn" (Natalie Imbruglia)
-
7,5/10
- I love any female contestant, even the worse of them and I'm not saying Raffaela is one of the bad ones. I really like her voice, it's quite unique and very high pitched, which fit this song perfectly. She's singing it too similar to the original though and I'd like to see her reworking something out of her confort zone. Apart from that, great performance. -
VIDEO
BenMan
"Fireflies" (Owl City)
-
8/10
- I was not expecting to like any of the groups at all but surprisingly, I'm really enjoying this performance! I loath this song, it was pleasing at first but it just got worse and worse with each play (and cover) and now I just can't stand it. Conisdering that, this duo have some splendid soulful vocals and made this awful piece totally worth it. -
VIDEO
Gladys Mwachiti
"California King Bed" (Rihanna)
-
7/10
- Gladys is definitely the big belter diva every singing competition needs and has. She's got an unquestionable voice, which can either work for RnB or mainstream pop, I see her taking the Rihanna route. Despite how great her voice is, the performance was kinda uninspiring for me, she sang with no emotion, almost zombielike. She needs to connect much more and try to bond with the public. -
VIDEO
Monique Simon
"Price Tag" (Jessie J)
-
6,5/10
- This is a great surprise! I was expecting Monique to be average at least but this totally blew all my expectatives. I was so no sensing this girl to have so much swagger and I truly appreciate her voice despite it had some strange moments. She also looked a bit lost on stage but there's a lot of space for improvement. -
VIDEO
Boyz II Hot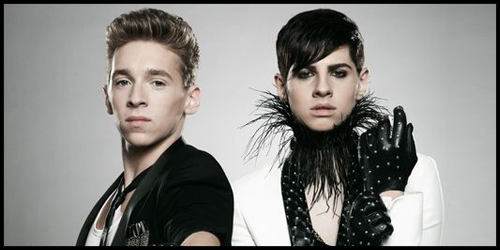 "When Will I Be Famous" (Bros)
-
3/10
- This duo is a major nuisance. Picture Diva Fever (XF UK) with slightly better less gay-ish voices but with zero stage presence nor connection. This is just atrocious, there's not much to comment about this but bad things. By the way, where did they take those horrid outfits from? -
VIDEO
Volker Schlag
"Halt mich" (Herbert Grönemeyer)
-
7/10
- He's the only contestant singing in German, plus he's the oldest one, I guess he's just too old to learn English. Volker also seems to have an obsession with fedoras, I don't think he's ever been shown without one. That said, I'm indeed fond of this folky jazz tune. He's the first contestant singing a slow song and he's vocals are really vulnerable but he's singing with great class. I wonder how he sounds in English. -
VIDEO
Soultrip
"DJ Got Us Fallin' in Love" (Usher)
-
2/10
- There's always some bad singing in this shows and tonight it comes from apparently "urban" group Soultrip. They are going for an urban electro sound but their vocals aren't matching that style at all. This is just some awful karaoke. They can't harmonize and the lead singer can't hit the high notes. They better be gone soon ... -
VIDEO
Martin Madeja
"Eternity" (Robbie Williams)
-
4/10
- I was not expecting to like him and you know what? I'm not. He's an atrocious singer, totally off pitch and he doesn't have any potential to me. He doesn't seem to know what he's doing with his voice, he sings a bit in a note, another bit in a completely different one and then the other part he sings like he's out of breath. I think this is the best he can be and he'll be. And this sucks. Do the maths. -
VIDEO
David Pfeffer
"Stop and Stare" (OneRepublic)
-
6/10
- I had big hopes for David cause he was the only contestant I had seen before, but tonight, he totally ruined all my expectations. While his performance was certainly not the worst, or the best, there were some moments where he sounded like Martin, meaning horrible, and other times he did sounded great. I'm left wondering if he can be any consistent after this. -
VIDEO
Kassim Auale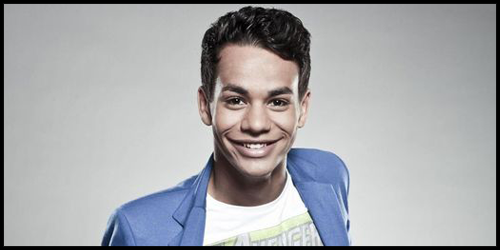 "Stay the Night" (James Blunt)
-
5/10
- Well, this is something I've not seen before. Leaving the worst for last is something new! Kassim's singing is dreadful but unlike Martin, he's got some potential. Still, he seems to be struggling to remember the lyrics and he's definitely not singing the song in the right key. I was somehow expecting much more from him. -
VIDEO
Nica and Joe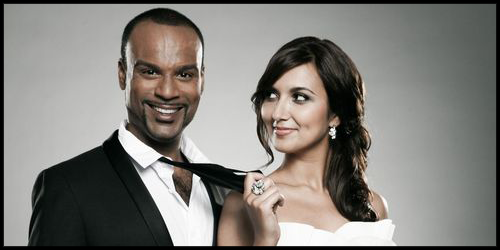 "My Immortal" (Evanescence)
-
8/10
- This isn't the usual act you'd get on a show like this and I must say this is a very pleasant surprise. This's opera meets pop. Their voices blend perfectly together and though I'm not a fan of operatic voices like Joe's, this duo did a great job with their performance, and I just loved Nica's huge vocals. -
VIDEO
Ranking:
BenMan
Rufus Martin
Nica & Joe
Raffaela Wais
Volker Schlag
Gladys Mwachiti
Monique Simon
David Pfeffer
Kassim Auale
Martin Madeja
Boyz II Hot
Soultrip
Overall, I was really amazed by some of the acts. There's nothing that makes me want to jump off my chair yet but with some more time, I can really be rooting for some of this acts. BenMan, Rufus Martin and Nica & Joe are definitely my favourites right now. The three of them proved that they can sing and bring something unique and different to the competition. Raffaela Wais has the potential to become another favourite if she manages to pull a strong performance next week, cause her voice had something special. The other contestants failed to impress me much but I'm not ready to give up on them yet, well, we can get rid of Soultrip, Boyz II Hot and Martin Madeja and someone will be happy (me).
Results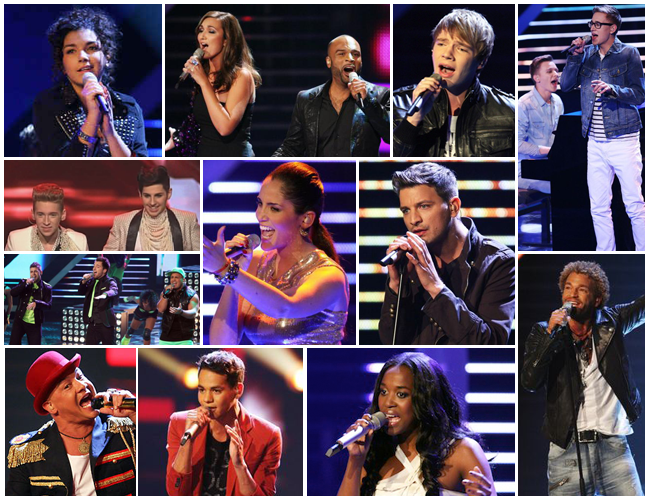 XF UK S3 winner,
Leona Lewis
, dropped by the show to show this contestants how it's done and delivered a heartfelt performance of her hit song "Run", probably my favourite song from her. "They've got to give their all when they are up on the stage" Leona advices the contestants.
Back to the results after that beautiful performance, two acts will be cut tonight, the act that received the least amount of votes and the act that loses the final showdown. The bottom 3 are
Monique Simon
,
Boyz II Hot
and
Soultrip
, with the latest being the first act cut from the competition.
Monique
is "performing" first singing "Mama Do" by Pixie Lott. She's not actually performing, the judges are seeing a previously recorded clip from her, I guess she isn't feeling well, note that she wasn't on stage before the results where announced.
Boys II Hot
are up next, with "Dance With Somebody" by Mando Diao. They are surprisingly much better than in their previous performance, well, only at the start cause then it got quite awful. I'm still hoping they are cut cause Monique is much better than them.
Deliveration
time and I think it's very obvious here. The judges clearly don't like Boys II Hot so they save Monique. Poor Sarah is left with just two acts after tongiht, well Sarah, that happens when you chose crappy acts as your finalists.
This entry was posted on 5:11 PM, and is filed under
BenMan, Boyz II Hot, David Pfeffer, Gladys Mwachiti, Kassim Auale, Martin Madeja, Monique Simon, Nica and Joe, Raffaela Wais, Rufus Martin, Soultrip, TV, Volker Schlag, X Factor Germany, XF Series
. Follow any responses to this post through
RSS
. You can
leave a response
, or trackback from your own site.