I'm currently looking for some new writers in order to expand the blog given that I can't post the amount of things I'd like to. So if you are interested in writing about anything related to music (news, TV shows, album reviews, introducing artists) just drop me an
email to musicisthedoor@gmail.com
and we can discuss some of your ideas.




I'M LOOKING FOR A NORWEGIAN TRANSLATOR, IF INTRESETED, EMAIL ME


The Top 40 have been whittled down in the past 5 weeks and now we only have 10 finalists! This is definitely one of the strongest top 10 I've seen in a while. All of them are extremely talented and can nail a song, plus there's a wide variety of genres represented. I'm expecting this to be a fabulous season!
Recap after the JUMP ...
Marlen Tjøsvoll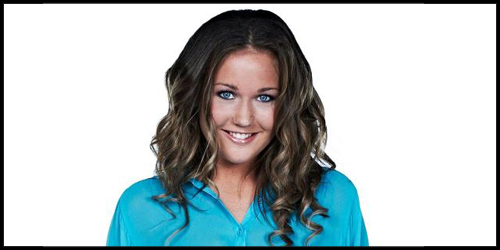 "House of the rising sun" (The Animals)
-
7,5/10
- I've not seen this before, but there are lots of similarities with my absolute fave Haley Reinhart in Marlen. Still, Haley is a better singer and while she's really jazzy, Marlen is more bluesy. This performance, however, was outstanding. Yes, she's not a perfect singer but she always has great deliveries and this was no exception. Plus I loved her little growl.
Henrik Mortensen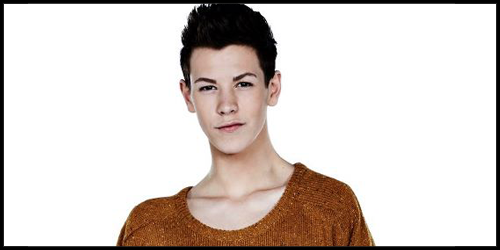 "Born this way" (Lady Gaga)
-
4/10
- I have already given up on Henrik. He was amazing on his "Falling" performance cause he had all this emotions at the time and he really connected with that song and with the audience. But since then, it's not happening and the fact he's singing a Lady Gaga song, particularly this one, it's not helping. I expected a lot more vocally. After that, I'm seeing him as the weakest finalist, really charming, but not a good singer.
Maria Mohn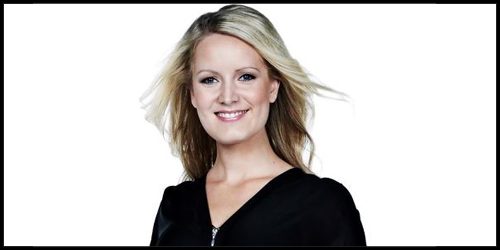 "Viva la vida" (Coldplay)
-
8/10
- What I love about Maria is that she never does a karaoke version of a song, she always put her own spin on it and the result is always beautiful. There were moments of pure magic throughout that performance, specially her lovely falsetto but there were also some odd bits, like the fact she looked incrediblly lost without her piano, still, she's a contender!
Fredrik Bergersen Klemp
"Kings highway" (Kenny Wayne Shepherd)
-
7,5/10
- Oh god! What a weird song choice! Fredrik would fit the rocker perfectly with his gravelly raspy sound but him picking this kind of songs is leaving me wondering, what type of singer is he? Don't get me wrong, I was amazed by that performance and his intensity, plus he sounded spot on, I just wish he picked better songs, or a song I know.
Kirsti Sørlie Hansen
"China" (Tori Amos)
-
7/10
- I adore Kirsti and the fact that she stays true to herself by picking this jazzy slow songs, however, I don't think it'll play in her favour if she does this every week. People will start to get bored by her performances and she'll be history fast. She needs to bring the upbeat! Back to this performance, this is as gorgeous as "Over the Rainbow" but the fact that I didn't know the song, made it all a little sleepy.
Christopher Olafsrud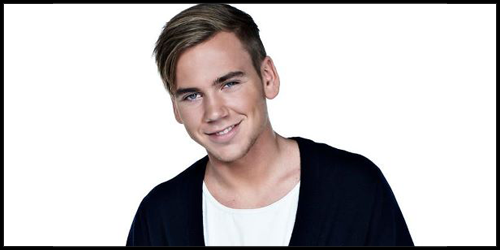 "Sunday morning" (Maroon 5) - 6,5/10 - Finally someone who picked a song that favoured his voice! Yeah, he could have done better but this song totally works with his raspiness and rocky voice. This performance isn't a fail, a bit cheesy and forgettable but vocally solid. Talking about fails, how horrible did his look was tonight?
Bianca Skoglie Lal
"When you say nothing at all" (Allison Krauss) - 7/10 - There's something really charming and captivating about her. She's got a really special childlike voice which is definitely something I've not heard before. She reminds me to Rikke Lie, from the Norwegian XF to some extent. I still hope she doesn't pick songs like this one the next time, cause I don't think the public will connect with her if she keeps doing so.

Isak Knutsen Heim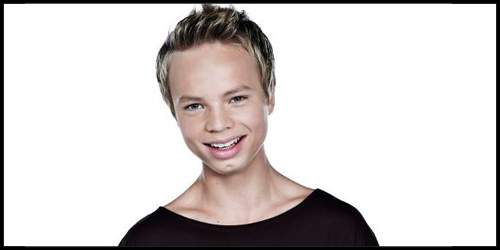 "Closer" (Kings of Leon) - 7/10 - I usually don't like the younger contestants, specially if they are guys. However, I really do like Isak. He's not the typical mediocre pop teen who wants to be just like Justin Bieber. Isak has a great soulish tone and a fantastic phrasing and even he seems to be struggling when he's on stage, his vocals always shine. There was a line were it seemed he had forgotten what was next but apart from that, this was a quite solid interpretation.

Jenny Langlo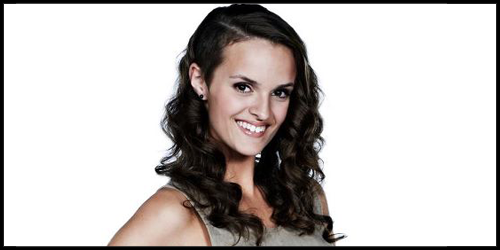 "Don't stop the music" (Rihanna) - 8,5/10 - I love how distinctive her voice is. It somehow reminds me of Cher Lloyd's but with a much more folky and crackling sound. Jenny could actually win this whole thing if she keeps delivering this type of performances. Not only does she sound great, she's got a beautiful recording voice and she can connect emotionally with the audience, plus we know she is a great songwriter.

Vegard Leite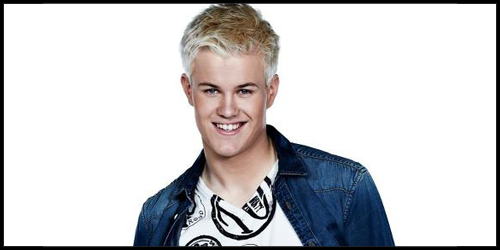 "Bed of roses" (Bon Jovi) - 6,5/10 - Vegard is definitely a really talented performer but there's something about him that just doesn't make me root for him and I definitely don't want to see him anywhere near the final. He does have a fabulous rough sound but he comes as bland to me, which is exactly how this performance sounded to me. I just wish he was more intense.
Results

The most obvious result would be Marlen being the eliminated contestant. She's probably one of my faves but apparently the public hasn't warmed to her. However, this was a major shock tonight! Marlen wasn't eliminated, nor in the Bottom 3, which comes as a much bigger surprise. So who ended in the Bottom? Well, apparent fan faves Maria, Bianca and Christopher ended up in the Bottom, whith Christopher Olafsrud, who was one of the frontrunners, eliminated! And let me say, I love this show now!
This entry was posted on 3:02 PM, and is filed under
Bianca Skoglie Lal, Christopher Olafsrud, Fredrik Bergersen Klemp, Henrik Mortensen, Idol Norge, Idols, Isak Knutsen Heim, Jenny Langlo, Kirsti Sørlie Hansen, Maria Mohn, Marlen Tjøsvoll, TV, Vegard Leite
. Follow any responses to this post through
RSS
. You can
leave a response
, or trackback from your own site.