I'm currently looking for some new writers in order to expand the blog given that I can't post the amount of things I'd like to. So if you are interested in writing about anything related to music (news, TV shows, album reviews, introducing artists) just drop me an
email to musicisthedoor@gmail.com
and we can discuss some of your ideas.




I'M LOOKING FOR A NORWEGIAN TRANSLATOR, IF INTRESETED, EMAIL ME

UPDATE: Comments and videos of all the performances added!


The auditions are over and now it's time for our Top 40 semi finalists to take the stage and prove what they are made of. In the next five weeks, the Top 40 will be devided in 5 semis of 8 contestants each where only two will advance to the Top 10. It's definitely a very difficult challenge. Who will be the lucky pair tonight?
Recap after the JUMP ...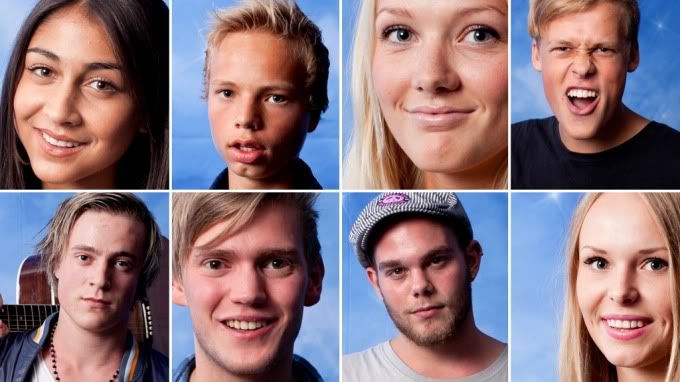 Eirik Balhald Brun-Svendsen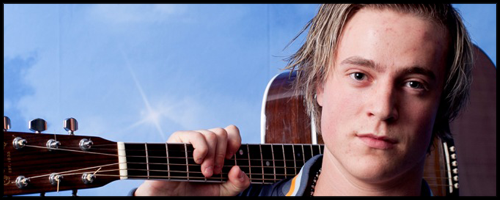 "Set Fire To The Rain" (Adele)
-
6/10
- Bad song choice, horrible actually. He doesn't have the voice to pull this song at it should be, he's sounding flat and it's obvious he lacks the power. If there was any chance for him to advance, he won't after this. He should have sang a more folky or something similar to Isak but definitely not this. Yeah, good performance but nothing special
.
Hallgrim Nybø
"Amie" (Damien Rice)
-
6,5/10
- Fodder, fodder, fodder. He's definitely a jazzy guy but this song isn't good for him, plus this is a very boring performance. It was quite good vocally but a Damien Rice song, which are really emotional and slow, aren't ment to be sang if you only have one shot. He just ruined any chance he had.

Tønni Marie Leer
"Don't You Remember" (Adele)
-
7/10
- Tønni has a real chance of advancing tonight. She's got a beautiful voice and got lot of screen time. I think it's between Bianca, Isak and her. Although I don't think this was her best performance at all, I still believe there's a possibility there. Adele is really hard and I like the fact that she didn't try to sing the song as Adele does, she just did is as she can, she gave it a jazzy tone and though it sounded terrible at parts, I still liked it this.
Pål Dailey Christoffersen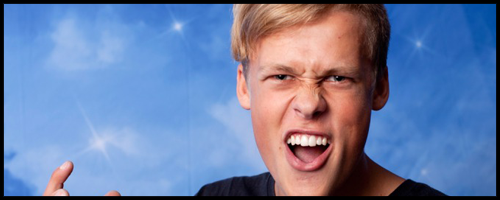 "Slow Dancing In A Burning Room" (John Mayer)
-
8/10
- See Hallgrim? This is what you should've done. Pål is also fodder and he did picked a slow song, but John Mayer's got an edge. This is really good, I like the raspiness and the soulish sound, I wasn't expecting him to be good at all. Well, this was a nice surprise.
Kjersti Tørresen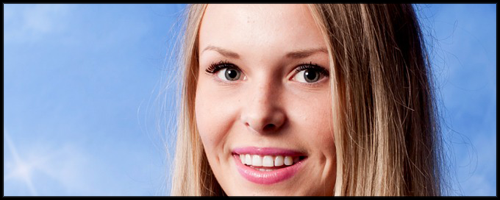 "Dancing in the Dark" (Bruce Springsteen)
-
9/10
- Well, this is a shame. This girl is total fodder, we haven't heard anything about her till tonight and she's got one of the best voices in this competition. She was totally robbed. Hope she auditions again soon cause she can make it far with more air time. This song is great for her, she's got a really cool unique tone and I love her kinda shaky tone. One of my faves this far.
Isak Knutsen Heim
"Chariot" (Gavin Degraw)
-
8,5/10
- This is much better than his last performance, which was a trainwreck. He's got a great tone and he's sounding quite amazing on this soulish song. He was already a frontrunner for the finals and after this, he's even more powerful. I kinda loved that actually! Haha. Only negative is that he looks incredibly uncomfortable on stage, he needs to work on his performance abilities.
Magnus Bokn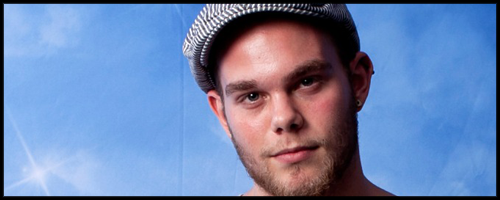 "Here I Go Again" (Whitesnake)
-
8/10
-
This song sounds fitting for him. The times we've seen him perform he always had this rock raspy voice so I expect him to do a good job with this. His voice sounds quite great, I like the rasp and the fact that he can hit the big notes. It sounds a little generic though but that was a very good performance overall.
Bianca Skoglie Lal
"The Closest Thing To Crazy" (Katie Melua)
-
9,5/10
- Well, this is a brave, and risky, song choice. Not many people have heard of it and it's definitely not something popular to get some random voters to vote for you. That said, Bianca is singing this so beautifully that it will get her random voters. She's got a really unique jazzy voice and it'd be a shame if she's eliminated cause she has tons of potential to be a star. That was fabulous.
Tonight it's
Isak Knutsen Heim
and
Bianca Skoglie Lal
advancing to the Top 10 and I must say I was surprised it wasn't Tønni instead of Bianca. Isak was really expected, he was already a frontrunner and his performance was great, probably one of the best of the night, Bianca sounded amazing too but I didn't expect her to get so much support, considering Tønni has been more pimped and featured than her. My predictions for next week, Jenny for sure and then once of Amanda, Shadi, Hilde or even Evelyn. Haha. It's too close to tell.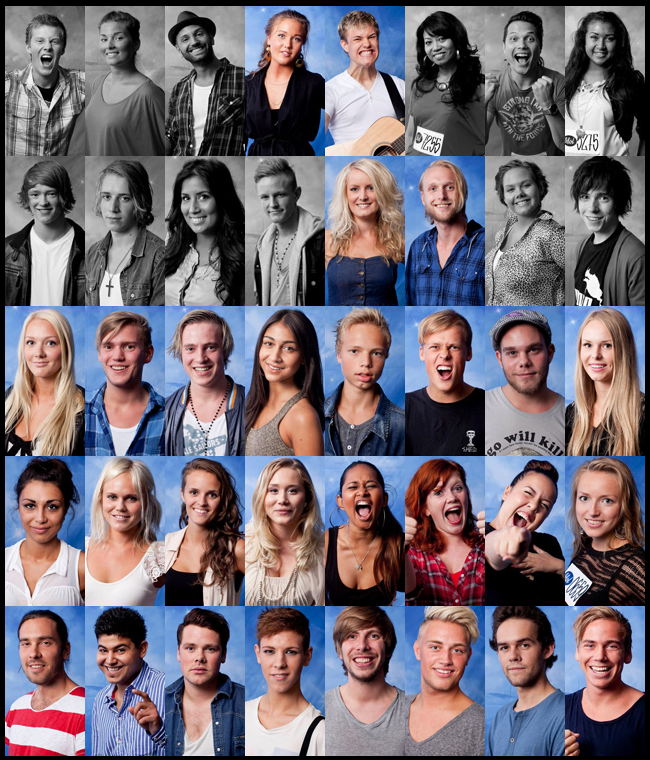 This entry was posted on 1:40 PM, and is filed under
Bianca Skoglie Lal, Eirik Balhald Brun-Svendsen, Hallgrim Nybø, Idol Norge, Idols, Isak Knutsen Heim, Kjersti Tørresen, Magnus Bokn, Pål Dailey Christoffersen, Tønni Marie Leer, TV
. Follow any responses to this post through
RSS
. You can
leave a response
, or trackback from your own site.