I'm currently looking for some new writers in order to expand the blog given that I can't post the amount of things I'd like to. So if you are interested in writing about anything related to music (news, TV shows, album reviews, introducing artists) just drop me an
email to musicisthedoor@gmail.com
and we can discuss some of your ideas.




I'M LOOKING FOR A GERMAN TRANSLATOR, IF INTRESETED, EMAIL ME


In the first liveshow, Soultrip and Boyz II Hot were the victims of the first elimination of the series, leaving Sarah with just two acts in her category. Both groups were mediocre, so it's not a loss of any kind. Tonight, the remaining 10 contestants will sing the biggest radio classics and one more will leave the competition. Who's a hit? Who's a miss? ... It's time to face the music!
Recap and videos after the JUMP ...
Gladys Mwachiti
"If I Were a Boy" (Beyonce Knowles)
-
4/10
- In theory, this would be the perfect song for her. It's right in her wheelhouse and with a voice like hers, she could totally nail it. However, this is not working at all. Gladys is totally out of tune and really off at parts, plus she still has that zombie look. Is it that hard to stand in front of a mirror and work on your facial expressions? She's definitely in trouble after this. -
VIDEO
BenMan
"Jessie" (Joshua Kadison)
-
7/10
- This is without questions one of the best groups I've seen in a while, they are so good that they actually topped my ranking last week with a song I loathe. They are delivering some great smooth vocals once more but I'm not so sure about this song choice, it's cheesy and corny. I'd love to see them sing something more upbeat next time and hopefully something that doesn't sound so cheap. -
VIDEO
Kassim Auale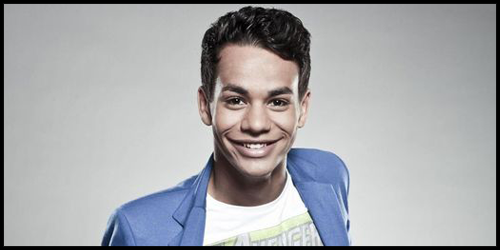 "The Lazy Song" (Bruno Mars)
-
4,5/10
- I've tried but I just can't like a single thing about him. His voice isn't strong enough and the fact that he sang in so many different voices in this performance (I counted three) proves that he has no real control over his voice. The soft parts sounded really off and the rapping was akward and sounded forced. He needs to pick one of those and sing the whole song like that. -
VIDEO
Raffaela Wais
"Soulmate" (Natasha Bedingfield)
-
7,5/10
- I adore this song and I really want to adore Raffaela too but her performances haven't blown me away yet. She's really gorgeous and her voice has something unique but I haven't warmed to her yet. There's something lacking for me, I just hope she doesn't pick this songs that fit her voice so well but steps out of her confort zone and wows me. -
VIDEO
Rufus Martin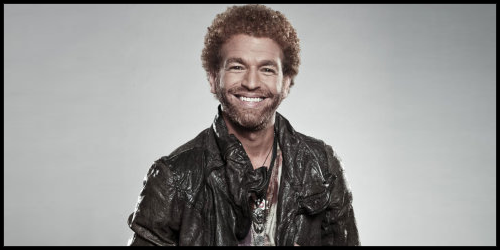 "Fly Away" (Lenny Kravitz)
-
6,5/10
- He wowed me last week with her soulish performance but this move isn't working again on me. And it's the same critique I had for Raffaela and BenMan, they need to pick songs not in their confort zones, cause if they keep doing it, I'll get boring. There's lots potential on Rufus and his voice is fantastic but this was a little predictable. -
VIDEO
Martin Madeja
"New Age" (Marlon Roudette)
-
7/10
- I trashed him last week and said he had zero potential. Well, I was completely wrong! Haha. This proves the difference a good song choice does, "Eternity" was not for him or his voice, this sounds much more fitting and I'm actually really liking it. Yeah, he's a little old fashioned but he does have a good voice and with the right mentoring, he can be quite good. -
VIDEO
Volker Schlag
"Pflaster" (Ich + Ich)
-
5/10
- I seriously belive this guy doesn't know how to speak, nor sing, in English, and I don't think he'll make it through this whole competition by just singing songs in German. Last week it worked cause he's got a great soft low sound. This week, however, it all looked all over the place and karaoke like, good karaoke, but still one. -
VIDEO
Nica and Joe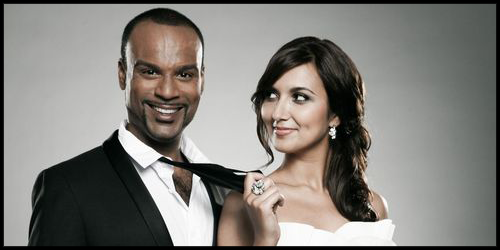 "One" (Mary J. Blige ft. U2)
-
8/10
- Wow! They are just utter sensational! Both of them have fabulous voices and most importantly, they bring something old which is new, meaning, mixing Joe's classical operatic vocals with Nica's great pop powerhouse style and delivering entertaining performances. They are becoming my fave!-
VIDEO
Monique Simon
"So What" (Pink)
-
5/10
- Poor Monique. She's got a great unique voice but for some reason, the public doesn't seem to bond with her, and vote for her. She found herself in the B2 last week and while her performance wasn't great, there were worse. Tonight it's happening the same thing again, she's ok but not amazing. Plus there was a moment when she made a weird face cause she forgot what was next. She doesn't seem to have much attitude also, she's kinda bland unfortunately. -
VIDEO
David Pfeffer
"Use Somebody" (Kings of Leon)
-
7,5/10
- After last week's major bummer, he really needed to give us an amazing performance. And he did! I've hopes for him once more. This stripped cover of "Use Somebody" is widely performed on this shows but this was still kinda emotional. He delivered great vocals and though the song choice was predictable, he stepped up his game and finally showed some potential. -
VIDEO
Ranking:
Nica & Joe
Raffaela Wais
David Pfeffer
BenMan
Martin Madeja
Rufus Martin
Volker Schlag
Monique Simon
Kassim Auale
Gladys Mwachiti
Nica & Joe were definitely the best tonight! This duo has some real potential and I can see them having a great carrer after this show. I didn't love Raffaela much, but her performance was good enough to place her second, plus I see lot of potential there. David and Martin both stepped up their games and managed to impress me greatly. BenMan, however, left me wondering if they are one trick ponies or if they can bring something different to the table. The rest were just mediocre and any of them deserve to go.
Results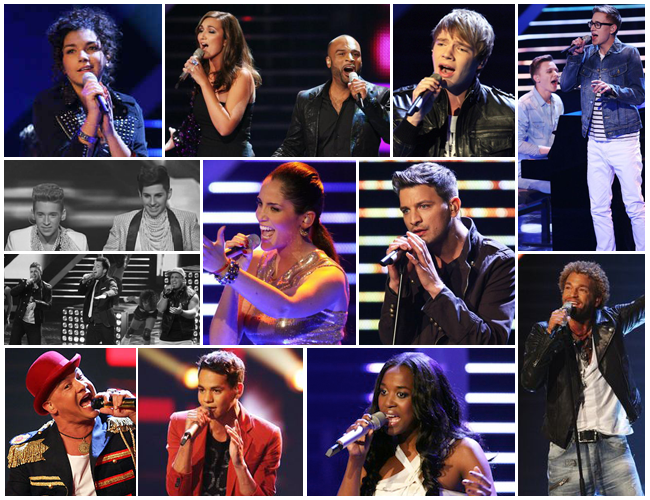 Monique
is up first, she sings "Make You Feel My Love" by Bob Dylan and it sounds much better than her past performances.
Gladys
is performing Aretha Franklin's "Natural Woman" and she does sound great, better than Monique actually. Those final notes were fabulous. It all depends of the judges though, well, more like Sarah Connor, who are now left deciding, and unfortunately, it's time for
Gladys
to say goodbye as Monique is saved once more by the judges.
This entry was posted on 2:47 PM, and is filed under
BenMan, David Pfeffer, Gladys Mwachiti, Kassim Auale, Martin Madeja, Monique Simon, Nica and Joe, Raffaela Wais, Rufus Martin, TV, Volker Schlag, X Factor Germany, XF Series
. Follow any responses to this post through
RSS
. You can
leave a response
, or trackback from your own site.