I'm currently looking for some new writers in order to expand the blog given that I can't post the amount of things I'd like to. So if you are interested in writing about anything related to music (news, TV shows, album reviews, introducing artists) just drop me an
email to musicisthedoor@gmail.com
and we can discuss some of your ideas.




I'M LOOKING FOR A NORWEGIAN TRANSLATOR, IF INTRESETED, EMAIL ME

Update: All videos and comments added!


The auditions are over and now it's time for our Top 40 semi finalists to take the stage and prove what they are made of. In the next five weeks, the Top 40 will be devided in 5 semis of 8 contestants each where only two will advance to the Top 10. It's definitely a very difficult challenge. Who will be the lucky pair tonight?
Recap after the JUMP ...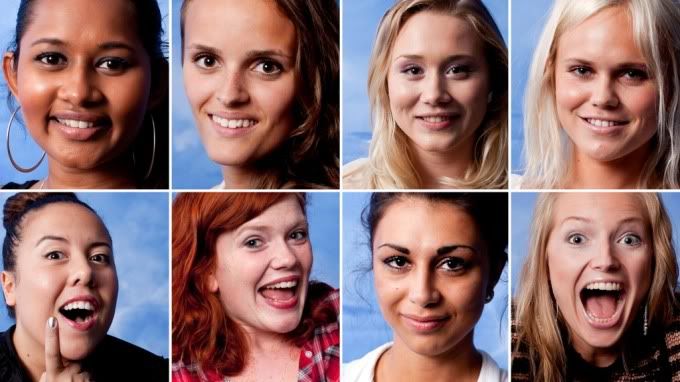 Kirsti Lucena Andersen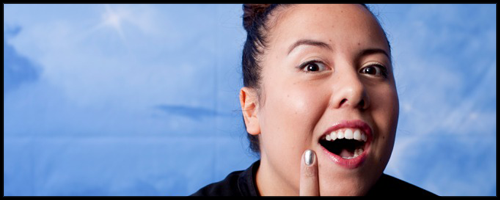 "The Way You Make Me Feel" (Michael Jackson)
-
7/10
- I was so not expecting this. That said, I'm not quite sure if I liked this performance or not. It was an interesting twist to the song, something I've not seen before. Her voice sounds very good, kinda cabaret theatrical sound coming from her. She hit the notes, she did everything right but still, something was kinda missing for me.
Hilde Osland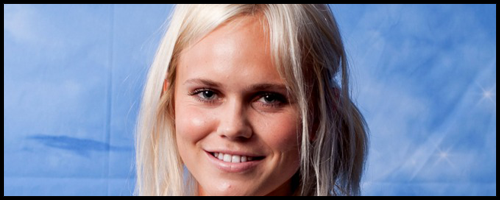 "Mercy" (Duffy)
-
7,5/10
- I love how unique her voice is and this is the perfect song to show it. Unfortunately, the early spot may compromise her chances of advancing. Despite that, she looks really comfortable on stage and apart from some notes which sounded weird to me, that was a really cool performance. Hope she returns next year if she doesn't make it.

Silje Grini
"Somebody To Love" (Queen)
-
6/10
- Another case of fodder contestant. I hate the fact they do this, they should give everyone the same amount of air time so they've a fair chance of advancing. Poor Silje is done no matter what she does. This is a huge song and it shouldn't be touched if you don't have the pipes to do it.Silje unfortunately hasn't. She's got a nice voice but not big enough for this, that's why some notes sounded great while others sounded like bad karaoke.
Shadi Christina Yazdani
"Valerie" (Amy Whinehouse ft. Mark Ronson)
-
7/10
- Last time we saw Shadi she bombed, so here's hoping it doesn't happen again. You know what? She kinda reminds me to Naya Rivera, a lot. Haha. They've similar voices, though I think Naya is better. Shadi did a good job with that song, it was entertaining at least. I don't think those were the best vocals she could give us though and I was left wanting for a little extra something.
Evelyn Mercedes Kvambe
"Listen" (Beyoncé)
-
7,5/10
- I really, really liked what we've seen from her thus far, which is a 10 second audition and I was hoping she wowed me tonight. Certainly it wasn't the most impressing performance ever but I like her sound. Some notes were off but even with that, the performance was highly listenable. Not sure if it's enough for her but she always can come back.
Kirsti Sørlie Hansen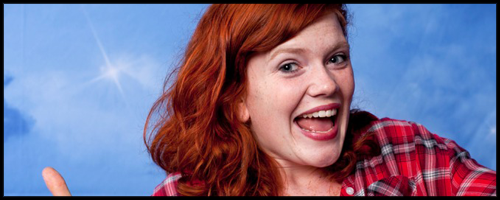 "Somewhere Over The Rainbow" (a la Eva Cassidy)
-
9,5/10
- Well, this is just gorgeous. She's got a beautiful tone, very theatrical, which reminds me a lot to fellow contestant Maria Mohn. Kirsti however has a much more jazzy, almost classical, driven sound. I also like the way she's singing this song, it's not the usual cover we hear of it, very peaceful and relaxed and totally the type of music I'd like to have on my iPod. I kinda loved that Kirsti!
Jenny Langlo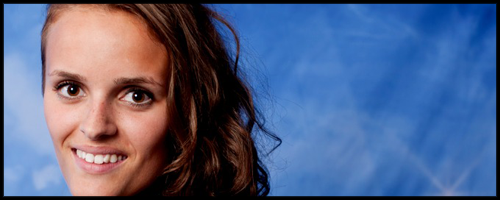 "Bad Romance" (Lady Gaga)
-
9/10
-
Not this song! I love Jenny's voice and I don't get how she'll pull this out with her folky tone. You know what? She's doing it! I'm really liking this arrengment and though she could have give us a better performance with another song, this is pretty stellar. Loved that! She definitely proved she's got lots of talent.
Amanda Therese Goonetilleke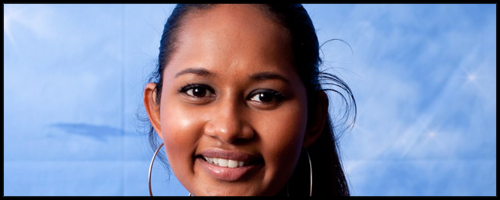 "Proud Mary" (a la Tina Turner)
-
9/10
- I really like Amanda, I know I didn't at first but she's grown a lot on me. She reminds me a lot to Karen, who nailed her performance but failed to advance. Well, I'm sensing something similar will happen to her. We've not seen her much previously and despite she's getting the pimp spot and she's killing that song, I don't think people will vote for her. And it's a shame, cause that was powerful!
The first contestant advancing is
Jenny Langlo
, which is no surprise given that she's one of the frontrunners. The shock comes from
Kirsti Sørlie Hansen
, which I considered fodder. Her performance was stunning but I was expecting Hilde or Amanda to advance. That said, I love the fact that Kirsti is through. Loved her sound and style a lot.
This entry was posted on 5:56 PM, and is filed under
Amanda Therese Goonetilleke, Evelyn Mercedes Kvambe, Hilde Osland, Idol Norge, Idols, Jenny Langlo, Kirsti Lucena Andersen, Kirsti Sørlie Hansen, Shadi Christina Yazdani, Silje Grini, TV
. Follow any responses to this post through
RSS
. You can
leave a response
, or trackback from your own site.