I'm currently looking for some new writers in order to expand the blog given that I can't post the amount of things I'd like to. So if you are interested in writing about anything related to music (news, TV shows, album reviews, introducing artists) just drop me an
email to musicisthedoor@gmail.com
and we can discuss some of your ideas.

Published by Kevin Mc Stravock
The Voice UK has FINALLY reached the semi-final stage and there are just eight contestants left, two on each team. So far, some of my favourites including Joelle Moses and Bill Downs are long gone and so we are left with our semi-finalists. If I had my way, the final would be Becky Hill or Vince Kidd (I like both) for Team Jessie, Bo Bruce for Team Danny, Ruth Brown for Team Tom and Tyler James for Team Will, but of course I probably won't be fully correct, we'll see what happens, right now, I have to see the performances.
Recap and videos after the JUMP ...
Ruth Brown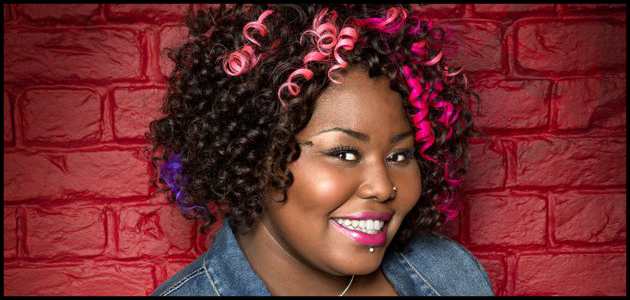 'The Voice Within' (Christina Aguilera) - 7.5/10 - I don't know whether this is a great choice for Ruth, she has a very soulful voice and whilst this song allows her to belt, I wouldn't necessarily say it's particularly soulful compared to the previous songs she has performed. Ruth has a nice voice, I do like it because it is this soul in her voice which makes the performances so enjoyable. That said, I think she needs to work on her diction and also her ability to reign it in when necessary as this could cost her votes especially on this song. The performances starts off very strongly at the start and she reminds me a lot of Lauryn Hill mixed with Chaka Khan but as it gets further into the performance, she seems to totally lose control and her diction becomes almost incomprehensible to the point where I struggle to understand what she is singing, I've read people say it was disastrous, I would disagree, it wasn't a touch on previous performances but I still enjoyed it.
Leanne Mitchell
'Run To You' (Whitney Houston) - 8/10 - Leanne was one of my favourites in the auditions but for me she sort of failed to stand out later in the competition. Regardless, Tom saved her and made her his second semi-finalist last week so now it's battle of the divas in his category. I won't lie, I'm not particularly familiar with this Whitney track though it is definitely an interesting choice of song, that may explain why I fail to be moved by the performance, vocally Leanne hits it out of the park but for me it is definitely lacking something. Definitely, this was better than Ruth on a vocal level but I have to say that I don't know, I find Leanne less interesting as a performer than Ruth, she just lacks the same stage presence that Ruth has, reminding me slightly of Sami Brookes, vocally very good but somehow a bit too old-fashioned. Regardless, a job well done.

Vince Kidd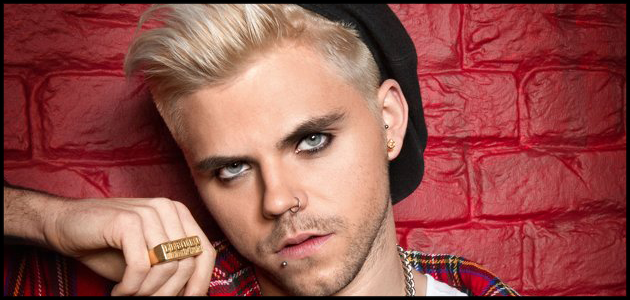 'Back To Black' (Amy Winehouse) - 9.5/10 - Vince is a really good singer, he has a unique tone to his voice which means that all of his performances are thankfully very unique and different to the norm. I love his tone this song especially, it's so deep, there are various layers to his voice in this song, I particularly like the slightly rougher edge to his voice that he unleashes at certain parts and even if his falsetto isn't as great as usual on this performance, it was still by far the best performance he has given so far. Becky has a lot to live up to now if that is her competition because Vince has set the bar high, I really hope Jessie's team make a fight of it and both come out all guns blazing, now for Becky's performance.
'Like A Star' (Corrinne Bailey Rae) - 9/10 - I love this song and it's a very interesting pick for Becky as it is so different to the songs she has performed so far on the show but nonetheless, it's a really great song choice. It allows her to show off her beautifully soulful tones and also to show that she is capable of pulling off ballads as well as upbeat songs and rock tracks. Danny says that he isn't familiar which surprises me as I would have thought that this was a pretty well known song. Anyway, it's quite nice to see Becky performing a song more stripped back than what she is used to and I think that the Janis Joplin tone comes across really well on the song, great performance. However, for me, Vince still slightly edges this.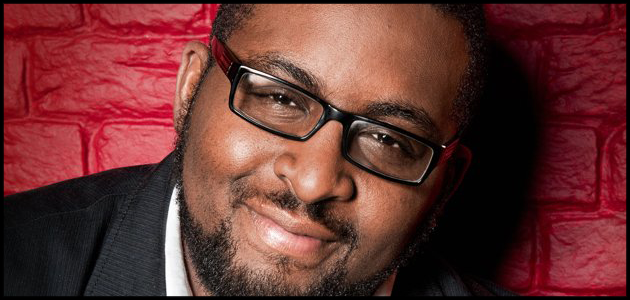 'Let It Be' (The Beatles) - 5/10 - Jaz is certainly very vocally capable but for me, he lacks originality, his voice is nice but a bit old-fashioned and I do feel like he has been overhyped in the competition. With that said, as my favourites from Team Will have already departed, it's him or Tyler who is going to make the final. After that song choice, it may be closer than I first thought actually, Jaz has been given a pretty boring song choice which does nothing to show originality or uniqueness, it just makes him seem like a one dimensional soul singer, what remains to be seen though is whether Tyler will be able to beat him or if even a not so great song choice isn't enough to stop Jaz.
'Bohemian Rhapsody' (Queen) - 6/10 - I love this song but it's a bit of a strange choice as it really is hard to do it justice especially for one person to do it but Jessica Sanchez did it on American Idol so I'm sure Tyler will manage it too. Okay, this is really odd, the song is being sung in his falsetto once again which irritates me as he has a great voice apart from when he sings in that incredibly fake falsetto which feels very contrived and unnatural, hopefully he can improve upon it with the rest of the song. However, unfortunately he can't, it still hasn't improved, the Galileo part in particular makes me cringe, with that said he has a lot of charisma on stage and although vocally it left a lot to be desired, this was ever so slightly the best of Team Will.
'Every Breath You Take' (The Police) - 7/10 - I have been a massive fan of Max throughout the competition, in my opinion he has been one of the best contestants albeit not quite as good as Bo consistency wise. However, I'm not crazy about this song choice, it's a great song but it doesn't really allow Max to put his own stamp on the performance, it's very safe and Max for me at least sounds a bit too much like Sting on the song to really stand out. Even if they had decided to take a bit of a risk and change the arrangement of the song, even the pace of the song it may have impressed me that little bit more but as it stands it was an okay performance, nothing disastrous but nothing brilliant, now it's up to Bo to beat it.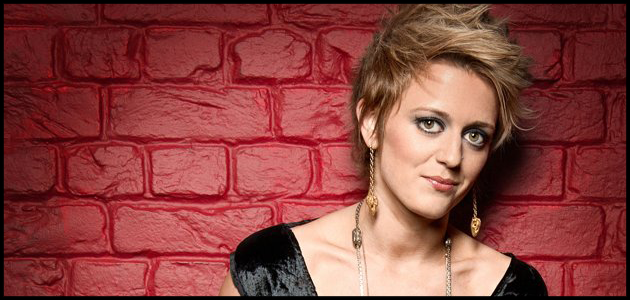 'Charlie Brown' (Coldplay) - 9/10 - This is really good, I love that she is doing an upbeat song and I love that it is a really good Coldplay track that she's singing, this allows her to show off her versatility and more importantly, it allows her to once again show her brilliant haunting vocals, they remind me very much so of Kate Havnevik and she has a really unique style, she has tonnes of stage presence. For me, that was one of the best performances of the night, she sang it really well and I definitely think that she stands a mighty chance of pipping Max to the post in terms of who gets through.
Results
Eliminated Contestants:
Ruth Brown
Becky Hill
Jaz Ellington
Max Milner
I think the right four probably went home tonight based purely on performances tonight as Leanne outsung Ruth even if she wasn't quite as interesting a performer. Similarly, Becky was great but Vince was better than in terms of the two guys who went home, I think Tyler and Bo have been stronger in the competition than they have.
This entry was posted on 8:55 AM, and is filed under
Becky Hill, Bo Bruce, Jaz Ellington, Leanne Mitchell, Max Milner, Ruth Brown, The Voice UK, TV, TVO Series, Tyler James, Vince Kidd
. Follow any responses to this post through
RSS
. You can
leave a response
, or trackback from your own site.