I'm currently looking for some new writers in order to expand the blog given that I can't post the amount of things I'd like to. So if you are interested in writing about anything related to music (news, TV shows, album reviews, introducing artists) just drop me an
email to musicisthedoor@gmail.com
and we can discuss some of your ideas.

Published by Kevin Mc Stravock
So far, four pretty unsurprising eliminations have taken place, by now we've realised that Jessie hates backing dancers, Tom Jones has met Elvis (not that he hadn't mentioned it before or anything), Danny still does odd bobby head movements during performances and that when Will says something is dope, there may be another meaning to it (I'm saying nothing). With that all over us, it's over to the next round, the Top 16 and with two acts from each team heading home, there is more at stake than before. Let's see what happens.
Recap and videos after the JUMP ...
Leanne Mitchell
'I Put A Spell On You' (Nina Simone) - 8/10
- Why has she been dressed up as Adele? In all seriousness, she is sounding great tonight, her voice is full of soul although I have to admit that at times I find her a little it shouty for my liking. Regardless, I think it's between her and Adam for the second place in Team Tom's semi-final, although I like Matt and Sueleen, I doubt they'll be going through tonight unless they outperform Ruth who seems to be the clear winner for Team Tom. Anyway, I love the style of this song, it's an oldie but a goldie and she is really putting her own spin on it, I love the runs to the big note and I do think that if she is marketed correctly and given contemporary songs in a vein to ballads like her audition song 'If I Were A Boy', she could have a great career. It's hard to tell if the old pimp slot will have any effect, something tells me it probably won't tonight as there's still a chance of Tom saving her if she doesn't top the vote.
'Missing' (Everything But The Girl) - 6.5/10
- Mattleen/Coin Flip Couple/Zak Dingle's long-lost son and his missus have grown on me in the competition. I still have doubts as to whether Sueleen has the same level of talent as her other half but they do have talent and they have a very unique style which isn't matched by anybody else in the competition so fair play to them. I'm not quite sure what is up with the park benches, either they decided they fancied a picnic or it's supposed to symbolize how they're missing the person they're singing about so yeah, it's definitely puzzling. Their vocals are slowly yet gradually improving actually, Sueleen has definitely got a lot stronger on her own and they sing really well together compared to their first audition, I don't think they're likely to get through as they don't have the connection with the audience as shown by their landing in the bottom two last week but they definitely did themselves proud.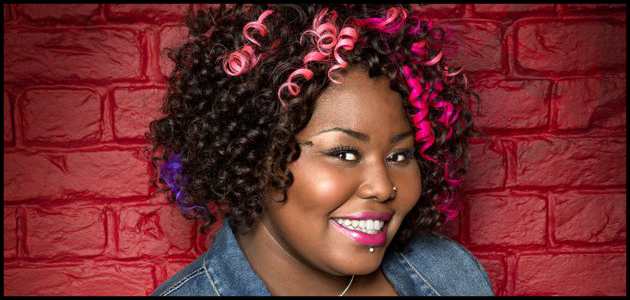 'Next To Me' (Emeli Sandé) - 9/10
- Ruth is pretty much considered the easy finalist on Team Tom after a great Battle Round performance and a pretty unbeatable performance of 'Get Here' last week. She does probably need to reign in her vocals at times but there is no faulting her talent and yet again, this is a great performance. She sings the song with loads of passion and it is full of soul (as William says, 'she got soul on a pole, she got soul in a bowl, she got soul she don't know'). Anyway, aside from that out of context BEP member quote, Ruth is undoubtedly very talented indeed, all I would say is that she definitely needs to work on her diction as it was sort of difficult to make out what she was saying during the faster parts of the song, she reminds me a bit of a young Heather Small though, her tone is really distinctive and she has a mature voice for her years, this is definitely more than enough to see her through to next week, I doubt she'll be needing any help from Tom, she's bound to sail through on the public vote unless Adam blows her out of the water.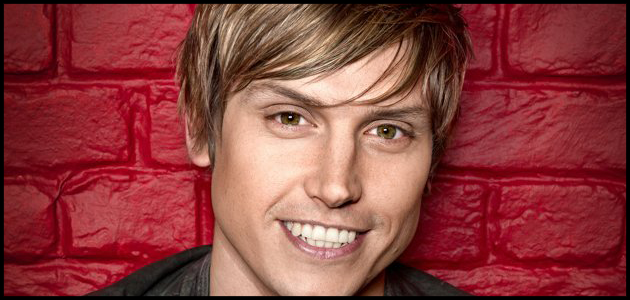 'High And Dry' (Radiohead) - 8.5/10
- Good to see him continuing the indie song choices after last week's Foo Fighters track, hopefully he does a much better job of this than he did with the previous song which was a massive letdown in my books. This is actually rather great, I like his voice in this song, it's just the right sort of huskiness mixed with a bit of rasp and a nice smooth, soulful tone mixed into it as well which is a surprise. Adam is sort of struggling to connect with the audience as he comes across to me as a bit bumbling although he is thankfully less rabbit in the headlights than he was last week during the judges' comments. I don't know if this will be enough to save him, I think Ruth will get the public vote but his tone came across really well and overall, maybe because I like the song so much, it was my second favourite Team Tom performance of the night, great vocals, really good, it's between him and Leanne for the second place in the semi-final.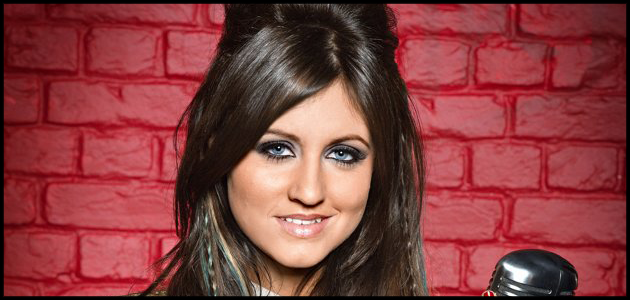 'Show Me Love' (Robin S) - 4.5/10
- I don't know why Frances keeps being given these sort of songs, twice now she has had soulful dance tracks from previous decades turned into rock chick performances which really doesn't work as it just alienates fans of the original song and fans of Frances who, in particular the younger market, aren't overly familiar with the songs she has been given. I don't know if Frances' voice isn't good or not, it's came across as a bit too harsh for me but she certainly has talent, I just don't feel like Will has been great at expressing that in his choices for her, I don't feel like he is doing her justice. This isn't great, it's very all over the place pitch wise, she doesn't really stick to the key and it all goes a bit pitchy especially in the middle, I'm not impressed and I don't see Frances getting through tonight unless the other three are much worse which I again don't see happening.
'Stronger (What Doesn't Kill You' (Kelly Clarkson) - 8.5/10
- This is a really good performance, with that said, maybe because I'm a fan of hers, I'm really disappointed with how her and Frances have been treated on the show, I'm not saying that they're treated badly but for some reason, both have been put on before the boys once again and time and time again, they seem to be given songs that aren't correct for them. What I love about Joelle's voice is the depth in tone of her voice, there are so many layers to it and it's refreshing to listen to but once again, the song Will has chosen for her hasn't allowed her to show off her individuality, it seems from rehearsals that he wasn't keen on any of her ideas and if he had listened, I think Joelle may have been pretty unbeatable tonight as she seems to know her own voice perfectly as displayed by the amazing rendition of 'Rolling In The Deep' she gave at auditions, it just feels now that all of the time and attention has been focused on the guys in Will's team, I hate to say this but Joelle's chances are looking slim.
'Sign Your Name' (Terence Trent D'Arby) - 7/10
- Tyler has a nice voice and I loved his songs from his brief career in the mid 00's but so far on the show, I haven't been overly impressed. For me, his falsetto is too forced, it feels like the transition between normal mid-range vocals and falsetto vocals is too fake and I don't like how he sang last week's song almost totally in the falsetto range. This is a song which I love so hopefully he'll pull it out of the bag. The floating Tyler faces in the background are a little bit weird, I don't get why Will would think they look natural in the performance, they're cheap and tacky. His voice is a lot better, I really wish he wouldn't sing so much of the chorus in the falsetto as it really doesn't come across well, I still dislike it and still think it sounds like somebody has grabbed him in the privates, however, when he sings in his medium range, it sounds great, really soulful, I just hope somebody gives him a bit of advice soon and actually tells him to reign it in a bit as he has great potential.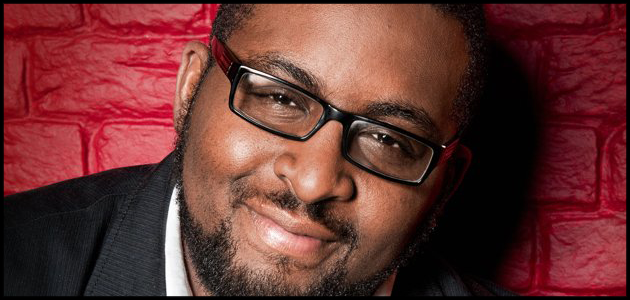 'Just The Way You Are' (Bruno Mars) - 5/10
- Why are we being 'treated' to access to his wife's baby scan? It comes across as overly forced and in poor taste on the part of the producers, I really don't like that we're being made like Jaz by the constant information on his private life and all the previous pimping of him, of course he's talented but I'd rather we choose whether or not we like him rather than the assumption being made that we will like him. This is a really cringeworthy performance to be honest, he is a soul man of course but the camera focus on his wife in the audience and the song choice generally don't fill me with enthusiasm. This song has been performed on these sort of shows too many times and although I like Jaz, his voice on this song feels really outdated to the extent where it feels like this song is from the 1980's rather than a few years ago, I know there's no way this is going to happen but I'd rather Jaz didn't go through tonight, it isn't enough for me.
Results
Eliminated Contestants:


Matt and Sueleen

Adam Isaac
Joelle Moses
Frances Wood
These were all completely expected, from Jaz and Ruth topping the votes to these four going home, I was pretty much certain this would all happen anyway. I'm sort of happy enough with the top two for Tom but I'm really annoyed at Will/the producers blatently favouring the guys in his team as opposed to Joelle in particular who I felt was the most raw talented act on his team, not Jaz as he would have us believe. Oh well, I suppose we'll have to see how things work out.
This entry was posted on 2:34 PM, and is filed under
Adam Isaac, Frances Wood, Jaz Ellington, Joelle Moses, Leanne Mitchell, Matt and Sueleen, Ruth Brown, The Voice UK, TV, TVO Series, Tyler James
. Follow any responses to this post through
RSS
. You can
leave a response
, or trackback from your own site.