I'm currently looking for some new writers in order to expand the blog given that I can't post the amount of things I'd like to. So if you are interested in writing about anything related to music (news, TV shows, album reviews, introducing artists) just drop me an
email to musicisthedoor@gmail.com
and we can discuss some of your ideas.

Published by Denver Insomniac

With the shocking results of Jessica Sanchez's near elimination and Save now behind us and hopefully not creeping back up to haunt us later, our Top 7 take the stage yet again to tackle two songs. One Billboard #1 hit from the current decade, 2010 forward and the other a song from the classic soul music era. Will the remaining contestants prove themselves to be relevant in today's music market? Will anyone have a moment with old soul? Click below to continue! This... Is American Idol!
Recap after the JUMP...
Round 1: Billboard #1 Hit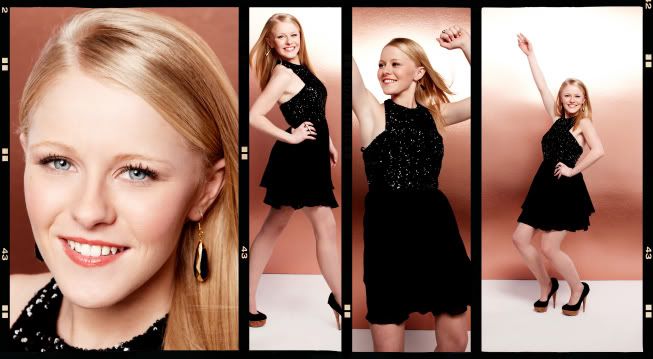 "Rolling In the Deep" by Adele - Good choice for her! I always liked her cover on YouTube. I really like how she started out a capella. She sounds real good in the verses and solid in the roaring choruses. Not the greatest job with the falsetto parts. Fantastic performance from Hollie, I'm just not sure she connected with the lyrics well since I wasn't sensing that extra oomph I look for when contestants perform.
Colton Dixon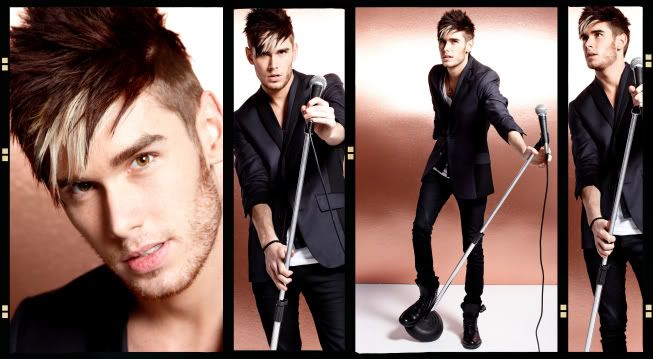 "Bad Romance" by Lady Gaga - Very strange song choice. I like the arrangement but it may be a bit too "bad ass" for this audience, which sounds pathetic but it's true. I do think that he does a good job. Some complications with the lower register and more nasally than usual but I still like this. Towards the end, it was beginning to sound a bit cluttered and messy. Nonetheless, I always enjoy how he makes songs his own.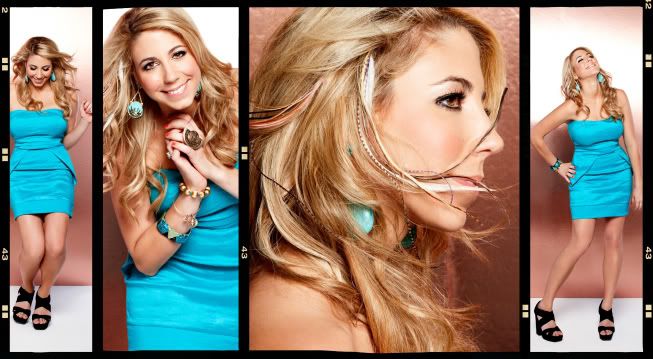 "No One" by Alicia Keys - OMG. I thought Jessica was going to sing this instead, I'm so happy that's not what happened. I really wanted to hear Elise do this. It's going at the same tempo but it seems to have a sightly more laid-back feel to it. She sounds so beautiful in the verses. Nice performance. However, I wasn't a fan of the orange dress or Haley Reinhart's fan machine, and I don't criticize what the contestants wear often. Oh well. Still very nice.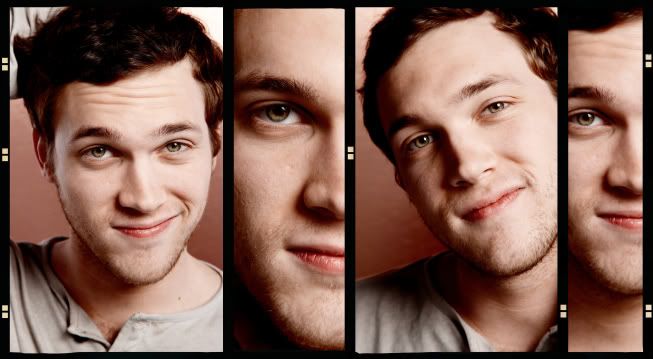 "U Got It Bad" by Usher - Finally.. Phil is going to put a spin on R&B Pop again. The guitar and drums give this song a very chill, mysterious folk sound and I love it. This song exposes the parts of Phillip's voice that I really like. While it does nothing for his small range, I really enjoy the raspy grit in his voice here. Even the falsetto is really nice. I don't quite like it as much as "Nice and Slow" during the Top 40 round but this is my favorite live performance of PP. This makes me happy.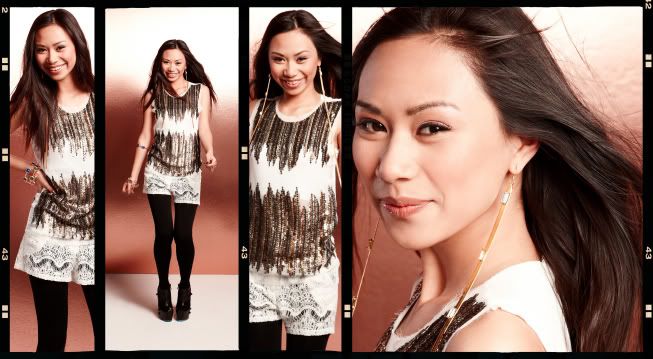 "Fallin" by Alicia Keys - This is very good. She sticks to most of Alicia's runs while adding herself into it with the growls. The red umbrellas everywhere are strange but I like it. I'm not a huge fan of this song, I don't like the sleepy vibe I get from it, but Jessica made me like it a lot more. Some of the lower notes are shaky but aside that, she did a good job.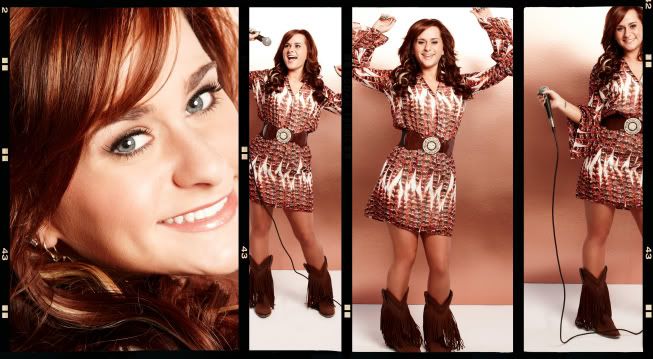 "Born This Way" by Lady Gaga - Ahhh, the Countrified version. Great idea. The strange fiddler definitely adds to the Country flava. I don't think this is her best performance ever but she does sound great in it. Fierce ending. Her inner-artist is definitely coming out now. Look out everyone, Skylar is rising!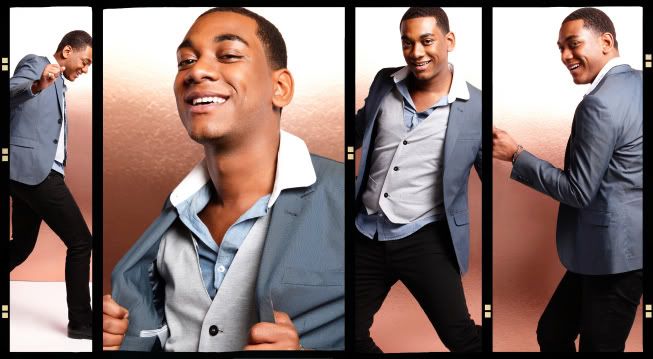 "I Believe" by Fantasia Barrino - Singing a previous Idol winner's coronation song? Hmm.. Josh is a solid singer and sings this very well. But I'm not wowed. He makes his usual runs and gets a bit over the top. Add this with the mini-choir, this performance is just too churchy for me. It's probably just personal musical preference but I'm not a fan of this.
Round 1 Ranking:
Phillip Phillips
Elise Testone
Hollie Cavanagh
Colton Dixon
Skylar Laine
Jessica Sanchez
Joshua Ledet
Round 2: Classic Soul song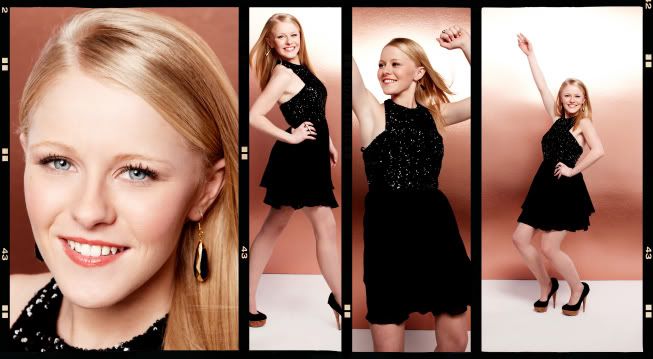 "Son of a Preacher Man" by Dusty Springfield - Ugh... I really wish Jessica and Hollie would dress more casually. I tire of the the pageant dresses. Anyway, yay for another uptempo from Hollie. Two in one night? This must be an alternate universe. I don't care for the song but she sings it almost flawlessly. Awesome glory-note ending!
Colton Dixon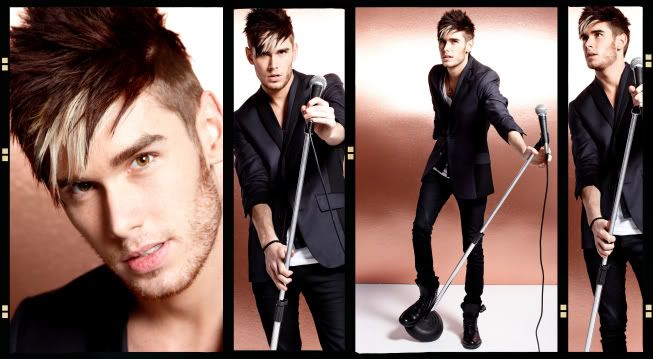 "September" by Earth, Wind & Fire - I love this song. Again, love the rearrangement Colton spun on this. It's got a nice modern rock ballad feel to it. I like how the red part in his hair matches the autumn leaves on the stage, which looks beautiful. Even though I like the arrangement of this more than "Bad Romance", I think his vocals were better on his previous performance. I still really enjoy this though. The Judges don't like it and are a tad harsh about it.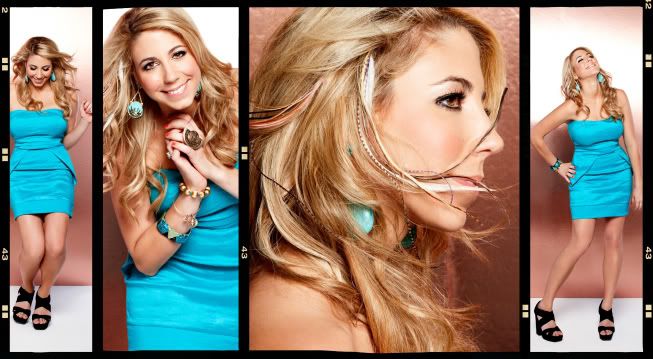 "Let's Get It On" by Marvin Gaye - This fits Elise's laid-back vibe nicely. Not sure how the voters will react to this song choice considering it's about, as Jacob Lusk would say "doing the nasty". I really like this. Nice falsetto, maybe slight over-growling but I think this is pretty solid. OMG Epic scream! I just had an eargasm and died. Not my favorite Elise performance but she made parts of this really lovely.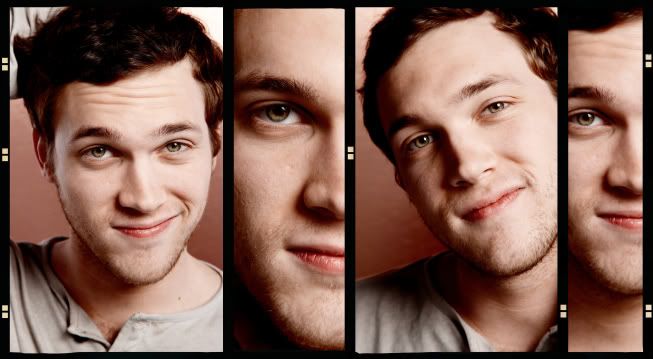 "In the Midnight Hour" by Wilson Pickett - Gawd, he is so terribly awkward without the guitar. Kind of a cheesy arrangement. This sounds pretty screamy to me. But there are parts I like, specifically the "DOW-DOW-DOW-DOW-DOW-DOWNNN". But the rest of this just sounds really loud and unpleasant to me.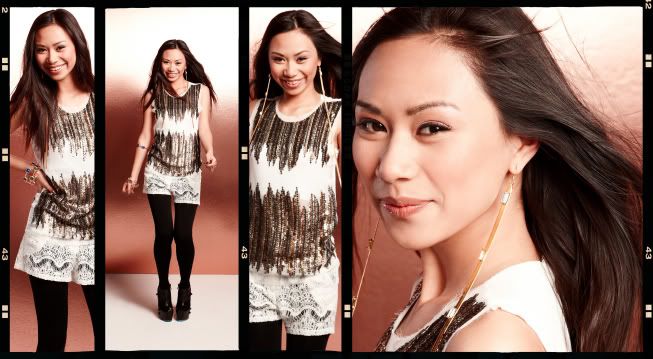 "Try a Little Tenderness" by Ray Noble Orchestra w/ Val Rosing - Interesting choice. The beginning seems a little shaky to me. She is in her zone by the time we get to the middle of the song. Whoa... Epic growl-scat going on. LOVED that. I don't like this song more than "Fallin" but this is scoring huge points just for that growl. She wraps it up with another fierce growl. This performance is so short, leaves me wanting more. Haha. Whooooo...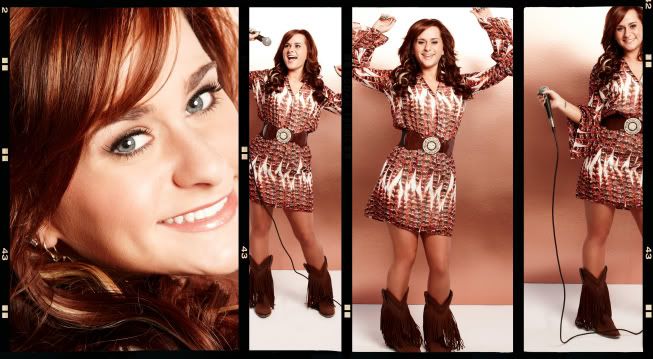 "I Heard It Through the Grapevine" by Marvin Gaye - Hmm.. Interesting Country twist on this. I don't think the verses work out great since the arrangement took some of the melody out but I really like the chorus. I love her twang and I love her grittiness even more. She has a fantastic voice. She just makes her case so well to me. Well done.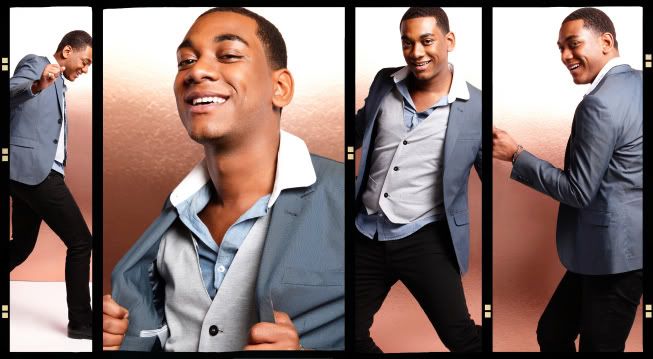 "A Change Is Gonna Come" by Sam Cooke - This was actually at the top of my wishlist of songs I wanted Joshua to sing so I'm stoked he's going to do it. I love this song, love Sam Cooke's version and I love Seal's cover. Unfortunately, I'm not feeling this very much. The arrangement is a bit sleepy but not as good as Sam Cooke's. He's vocally dodging the best parts of the song. Sounds like an angry church grandma. Bah, how lackluster and disappointing. How did this get the pimp spot?
Round 2 Ranking:
Skylar Laine
Jessica Sanchez
Elise Testone
Colton Dixon
Hollie Cavanagh
Joshua Ledet
Phillip Phillips
Dim the lights, here we go! In a shocking turn of events, the bottom 3 is Hollie Cavanagh, Elise Testone and Colton Dixon. Not really happy about this because my top 2 favorites are sitting here. Ryan sends Elise back to safety. Yay, Elise isn't in the bottom two! But on the other hand, this isn't good at all. It's down to Colton and Hollie, my gut feeling says it's Colton and I'm already angry. The contestant with the least amount of votes this week is Colton, meaning Hollie is safe. And because the Save was used last week, Colton is eliminated. For the first time this season, I am really upset about an elimination. Colton was #1 to win on my rankings as well as other rankings. I am absolutely shocked and I am still not sure how or why this happened. Usually I have explanations. Tonight, I am speechless. Sure, he had an off night but he did NOT deserve to go home. I could rant and bitch about this for hours but I'll just stop here. You seriously suck, America! Do you judge off of talent and performance anymore? Extremely displeased with the results. Grrr... :-/
This entry was posted on 9:40 AM, and is filed under
AI, Colton Dixon, Elise Testone, Hollie Cavanagh, Idols, Jessica Sanchez, Joshua Ledet, Phillip Phillips, Skylar Laine, TV
. Follow any responses to this post through
RSS
. You can
leave a response
, or trackback from your own site.