I'm currently looking for some new writers in order to expand the blog given that I can't post the amount of things I'd like to. So if you are interested in writing about anything related to music (news, TV shows, album reviews, introducing artists) just drop me an
email to musicisthedoor@gmail.com
and we can discuss some of your ideas.

Now that almost three months have passed, it's time to look once again at the latest season of the danish XF, which saw teenager Sarah taking the crown with Annelouise as the runner up. But did the right person won? Where did each contestant ranked in my list? And where did they charted in bong's? I want to know what you think too!!! Comment!!
Ratings and videos after the JUMP ...


1. Patricia - 4th Place - 17,1/20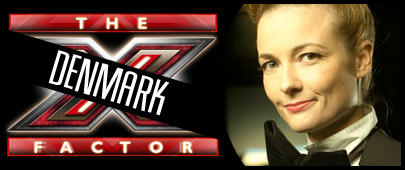 My favourite contestant this year and definitely one of my favourites of any XF show. There was something so unique and captivating in her. Her voice had the quirkiest sound imaginable and the tone of her voice was so unique and special. I almost cried when she was cut before the finale but a 4th place for an artist like her is remarkable. She was a true artist and never let this competition change her. Her best was definitely the jazzy "Feeling Good" which showed exactly what type of artists she will be after this. And there's no doubt she'll have a great carrer after this, after all, Blachman and her are certainly going to record an album together!
2.
Annelouise
-
Runner up -
15,7/20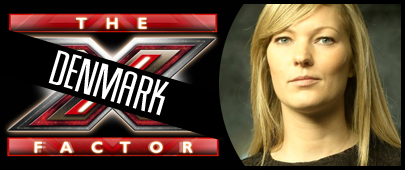 I was so sad when Sarah took the crown from Annelouise! She would have been a much more deserving winner! She showed amazing vocal skills and while entering the liveshows as a total stranger, she developed and kept improving thus making it into the final. She nailed alomst every performance and despite some bumps, she always showed her soft and unique tone the best she could. Her final performances were highly impressive and I don't see how she didn't win with that. The only advantage Sarah had is that the winner's song was made for her, cause it didn't fit Annelouise style. Another artist that must get a record deal. After all, she's really impressive and an incredible singer.
3.
Babou
-
3rd Place -
14,7/20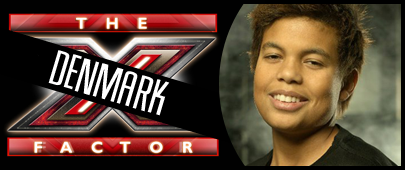 I hated Babou at his audition, at bootcamp, at Judges Houses and in the first liveshows. I never doubted he had a great voice but something bothered me on him. Maybe it was the fact that he sounded like a chick and that he has the wierdest name ever. But I started warming to him, slowly yet. "Can't Buy Me Love" was his first performance I liked and despite some disgusting ones, I pretty liked his XF run. That's why he has the same place he actually finished in. He deserved that 3rd place cause he had one of the best voices in the competition. If this kid isn't given a record deal, what's the purpose of this show anymore?
4. Rikke og Trine - 5th Place - 14,5/20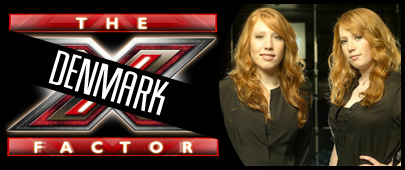 I remember not liking the twins at first. Well, I didn't really liked them until their second performance. When they made it to the liveshows, my jaw was on the floor and my mind was WTF was Pernille thinking! And I was still hoping they got cut when they came and sang in unison a boring slow song. But then, it came "Here Comes the Sun" where the twins finally split and sang by they self and it was great! Despite that, they kept the unison but I knew that they had something that was really exciting. And they proved that when they nailed "Riverside" by Agnes Obel, it was like someone had casted a spell on me! Unfortunately they were cut that same night but being 5th was a huge accomplishment for them! I hope they've a great carrer, female Jedward as they've been calling them will be a success.
5. DeeVibez - 9th Place - 14/20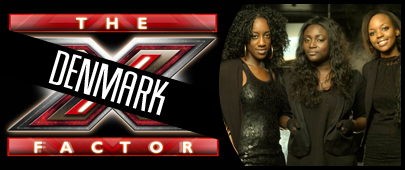 It was such a bummer to see them being cut in the first liveshow after showing so much potential during the first stages! They had lots of attitude and while they didn't had the best voices, they had something fun in them. It was clear that there was a lead in the band but it worked. She had what it takes to lead a band. They definitely didn't deserve to be cut first and less after a performance like that. Too bad we're not seeing anything more from them. They've split now.
6. Sarah - Winner - 13,9/20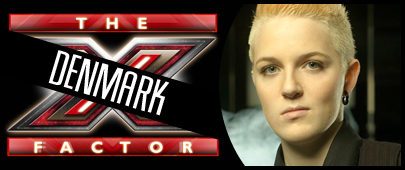 I don't really know what to say about Sarah. I never liked the lesbian teen with the raspy maleish voice. I found it rather creepy and forced. Plus I never saw any star potential in her. Maybe that's just me cause she won the whole thing but her vocal talent was far from the best. Contestants like Patricia or Annalouise would have been deserving winners, even the youngster Babou! One thing I've to recognize is that Sarah always stayed true to herself and delivered some good performances, like "Pokerface" at the finale, well, the first part at least. Let's see if Sarah improves after the show, and let's hope her album is good. Right now, I'm not seeing how it could.
7. Rasmus - 6th Place - 13,4/20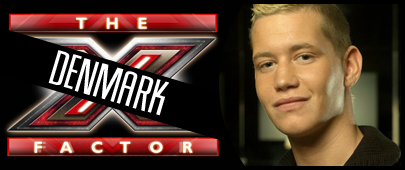 Rasmus was an act I did't like coming the liveshows. In my opinion, he hadn't done enough to advance and I was really pissed when some other contestants which were much better than him were cut by Cutfather in the Judges Houses. But then it came "Chasing Cars" and I completely changed my mind with him. He gave a great performance and impressed everyone. Somehow, everything went wrong and his performances started lacking something until the trainwreck which got him cut. It certainly wasn't his voice, cause he proved he had a great one during "Drive My Car" but it was the song choices, which weren't nothing but decent choices. This was a case of miscoaching.
8.
JR
-
7th Place -
10,3/20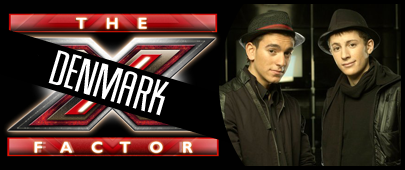 Another act which initally showed lots of potential but in this case, instead of leaving a good impression, they left us thinking why they were even here. Their original idea was a great one, a soft singer with a more rap focused one. But come the first liveshow their vocals dissapeared and their performances kept getting worse. They showed all the cheesiness they could and there wasn't a single performance where they weren't off tune. And let's not talk about their style which went from cool guys to old fashioned 80s kids.
9. Ercan - 8th Place - 8/20
I don't really know what Blachman was thinking when he chose Ercan to advance in the Judges Houses. Contestants like Mia or Maria would have been a much better fit for this! I never saw what he found attractive on Ercan, his voice had nothing exciting, zero charm and no uniqueness. He didn't have the looks either. So what was interesting in him? Absolutely nothing. I don't get why bong liked him either. Well, he'll explain later. But for me, he was the worst here and will always be the worst finalist of this show.
bong's Ratings
The logic of the XF goes: We have a large number of contestants, and one of them is a star in the making. We eliminate the least good every time, and eventually we have a star. Presumably, the winner is someone who can sing and perform reasonably well in any genre. It does not matter if you were sent home from the top 5 or from the audition, you were simply not the best.
However, when we get to the live shows, phone votes decide, and strange things happen. One factor is, the voters are younger than the average viewer, and young voters prefer the youngest contestants (I am not calling it a problem, just pointing it out). All voters prefer contestants they can identify with. A second factor is, in the first show around 100.000 votes are sent, and you can vote more than once (for instance, on your two favorites). When it's down to two, over 500.000 votes are sent, and it makes no sense to vote for both contestants.
To create my list of preferred contestants I make my mind up based on what they bring to the show, and what they pick up on the way. As I saw it the true artists among the top 9 were Patricia, Ercan, Annelouise, Babou and Sarah, in that order, 1-5. The key question is: Would I buy their record or go to their show?
1. Patricia was definitely my favorite contestant. I see her as a true artist, and I sure would have liked to see her in the finale. She almost made it, in spite of getting in the danger zone after the second show singing While My Guitar Gently Weeps. And how could that ever happen? In the following three weeks she was consistently number 2 in the recently disclosed sms voting report after Sarah or Babou, suddenly a top contestant. Strange things happen with these votes. But Patricia might not be cut out for this kind of competition which will inevitably challenge your integrity. "Sing us a rock song!" - nah. Maybe she never expected to go to the live shows.
2. Ercan was out after round 2, unfortunately. I thought he had something, and I would certainly listen to him again. The voters decided that he was not to carry on, and Blachman preferred Patricia to Ercan. I cannot really complain, I placed him lowest at the show when he went out. Ercan still has some work to do. But I might buy his record.
3. Annelouise seemed anonymous to me in the beginning, but eventually she grew with the task. As Blachman said during the finale show, she becomes ever more calm when chaos breaks out. Also, her voice got to me at towards the end. At the finale she got 253.727, whereas the winner got 255.813. A few weeks earlier she was in the danger zone twice. Strange things happen.
4. Babou impressed us (and the judges) at his audition, but he did not grow. He did not continue to impress. But in my eyes he is definitely one of the true artists in this show, and he is only 16 now. It must be bitter for the second time to be eliminated as one of the last contestants (Babou finished second in a similar show some years back). On the other hand, that's where he got, twice, that spells "Not bad". And he probably won't have to go that way again.
5. I include Sarah because she won. She must have something, even if I cannot see it. She impressed me with Come Together, and I gave her 8/10 (only rivalled by RT). The way she has handled the competition has certainly been very formidable, but would I buy her record or go to her concert? That remains to be seen. I still see her as a "true artist" because she could become a painter, a musician, whatever. Sarah too is 16. And that's it, there are no more as far as I can see. Sorry. That may be harsh, but let me break it down to you. I am talking about contestants that are true artists now right out of the box and will remain true artists no matter what. The ones below need a lot of coaching.
6. Rikke og Trine, I love them to pieces, and they crack me up with their humour. Whether they will fight their way into a life on the stage, or go in another direction, that is hard to tell.
7. DeeVibez only got to the first live show, actually they opened the live shows with Duffy's Well, Well, Well. They never really got a chance, and I don't know why. I am not saying they were better than any other contestant, only that they were not bad, and they might ahve developed. I have to blame the voting system again. DeeVibez have already split, Foxy left last week.
8. Jakob og Rudi were sent home by Pernille who chose to go with RT. They are very pleasant guys, and they display the will and energy that is required. If anyone makes it on their own, it's going to be them.
9. Rasmus had to go when Pernille preferred Annelouise. He was OK in the first couple of shows, but he could not quite hold it to the end.