I'm currently looking for some new writers in order to expand the blog given that I can't post the amount of things I'd like to. So if you are interested in writing about anything related to music (news, TV shows, album reviews, introducing artists) just drop me an
email to musicisthedoor@gmail.com
and we can discuss some of your ideas.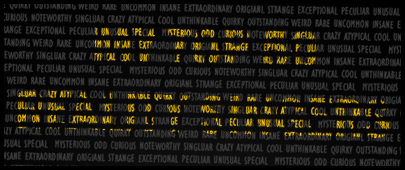 Are you ready for a new section? I am! I know I sometimes start a new section, or just say I will, and never actually finish them or even start them. But that won't be the case here! I will start and finish this section! Even if it takes me 4 or 5 months, which probably will. Haha. Let's hope that doesn't happen though.
So, what's this section about? Well, you all know that I'm a heavy watcher of singing reality competitions. I've watched since Idol to X Factor to The Voice to Got Talent in the hopes of finding this quirky amazing undiscovered talent. And I'm confident to say I've found a bunch! This will be a list type section in which I'll post my top 50 contestants in every singing competition that exists based on Idol/XF/The Voice/Got Talent formats. Yeah, you've heard it right, every single one of them! And no, I'm not lying to you, I've watched all the contestants I could, more than a 1000 and selected the ones that impressed me enough for this list.
Yes, that was both super hard and I got really overloaded by this people. All contestants that made it to the semi finals were elegible for this list, so that was extra hard. I narrowed the more than 1000 people to 660 aprox, still a huge number of people. So how did I whittle this number to just 50? Well, I selected the contestants that I remembered and where quirky enough for the next cut, and I ended up with 130 or so contestants. Then a ranking and I ended up with the 50!
So if I haven't already bore you, I'll expand a bit more on what I considered when choosing this contestants. The basis is the weirder the better! I love the weirdos, I can't help it. For females, I love the crazy contestans with unique recognizable voices, with this quriky distinctive thing. And for males, I tend to like this intense sort of acousitc folkish guys, again with really recognizable voices. So this list will have lots of that!
Obviously, this list is extremely biased and I bet that you'll be left with a major WTF? after looking at the rankings. This contestants would not even make it to the final postitons of any similar lists. I like to say that this list is unique, as the contestants on it, cause I've not seen any list that considers every contestant in the world nor selects them considering how crazy they are. That said, the contestants select are all a bit new, 2007 to 2011, but that doesn't mean that I've not watched past seasons. The fact is that in recent years, quirky contestants have been more common than in the past, where diva types where the only popular contestants. I'll be updating this list once a year, or every 6 months after it's posted, with the new talent that appears every year!
Below, there's a .txt file to prove that I actually watched all this people with a list of the 660 people that I originally chose. I'll be also providing clues on each of the contestants before I post them, for example, there will be a clue on who is 4th in the 5th placer post. I'd like to see what your guesses are!
Ok, I won't keep talking, I'll start with my Honorable Mentions. And one more thing, I want to know what you think about it, so COMMENT!!!
Download the full list with 660 HERE