I'm currently looking for some new writers in order to expand the blog given that I can't post the amount of things I'd like to. So if you are interested in writing about anything related to music (news, TV shows, album reviews, introducing artists) just drop me an
email to musicisthedoor@gmail.com
and we can discuss some of your ideas.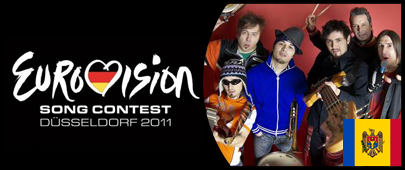 Where to start? ... Firstly, Moldova has never won Eurovision, nor will if they keep bringing this songs. Secondly, ska punk? Really? That's your best act? I'll give you points from bringing something different but this is bad. It's really bad! Well, I could go on but I won't. Overall, the song is repetitive, shouty and has horrible lyrics. Another song that shouldn't have been here!
Music video after the JUMP ...