I'm currently looking for some new writers in order to expand the blog given that I can't post the amount of things I'd like to. So if you are interested in writing about anything related to music (news, TV shows, album reviews, introducing artists) just drop me an
email to musicisthedoor@gmail.com
and we can discuss some of your ideas.



UPDATE: Casey Abrams is cut!!!! And he gets the SAVE! No one goes home!


Last week we saw latina hopeful Karen Rodriguez get the boot after two horrid performances in the Top 13. Tonight, the final 11 acts take the stage for my favourite theme of all times, Motown! We've got some of the greatest songs of history tonight! Who will kill a classic? Who will rework it? ... This is American Idol!
Read my comments and watch the performances after the JUMP ...
Casey Abrams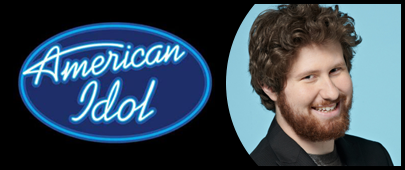 "I Heard It Through the Grapevine" (Marvin Gaye)
-
9,5/10
- Oh Casey! Why did you pick the worst songs you could? This song has been performed so many times on Idol and none has done a good job with it. Will Casey change that? Well, he's sort of doing it. I love him and this was a great growly rendition. I'm starting to like this song now. And I think that I'd always love what Casey does. That performance was crazy good! OMG at that ending! One thing that was bad, that beard Casey! SHAVE!
VIDEO.
"(Love Is Like a) Heat Wave" (Martha and the Vandellas)
-
7/10
- This song is so wrong for her!!! She will have a dreadful performance! I have to give her props for trying to sing something more uptempo and moving a bit, but this was not good. Her vocals were great but still a bit sleepy. She needs to pick better songs. This isn't her, we want something faster but not this type of fast! Wrong, wrong, wrong.
VIDEO.
"You're All I Need to Get By" (Marvin Gaye and Tammi Terrell)
-
9/10
- Much better than last week but again, he's being a dramatic thing! We don't need all that drama and overreaction. As crazy as it sounds, I really dig this performance! His voice was insane and those notes were great, a great vocal performance! Uuu a hug line. He deserved it!
VIDEO.
Ok, so this is all! My predictions: Bottom 3: Stefano, Thia and Haley. Cut: Stefano!
This entry was posted on 4:05 PM, and is filed under
AI, Casey Abrams, Haley Reinhart, Idols, Jacob Lusk, James Durbin, Karen Rodriguez, Lauren Alania, Naima, Paul McDonald, Pia Toscano, Scott McCreery, Stefano Langone, Thia Megia, TV
. Follow any responses to this post through
RSS
. You can
leave a response
, or trackback from your own site.