I'm currently looking for some new writers in order to expand the blog given that I can't post the amount of things I'd like to. So if you are interested in writing about anything related to music (news, TV shows, album reviews, introducing artists) just drop me an
email to musicisthedoor@gmail.com
and we can discuss some of your ideas.


Tess Boyer couldn't avoid the B3 curse and was sent home along fallen to grace front runner Bria Kelly during last week's result show. The final 8 will perform tonight but the stakes are higher than ever as not 2 but 3 acts will be leaving the competition this week, with the B4 performing one more time to earn America's vote. This is gonna be crazy. ...
This is The Voice!
Recap after the jump ...
Sisaundra Lewis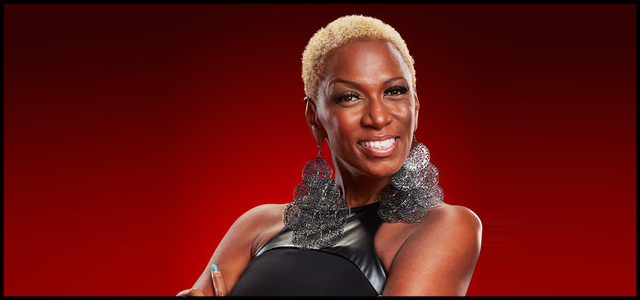 "River Deep Mountain High" - 7/10 - She's bonded with Delvin, who she sees like her little brother. Her mother never attended one of her shows, cause she only believed in gospel music. But she's coming tonight! Oh, poor Sisaundra. What she did last week was so much better, mainly because it felt fresh. This is so old fashioned and uninteresting, no matter how good her vocals are. This won't be getting her any votes and considering there's a B4 this week, she'll probably be in danger. Usher felt she did an incredible job, he calls her a diva.
Josh Kaufman
"I Can't Make You Love Me" - 8,5/10 -Usher is giving Josh yet another overdone song. He thinks it's a perfect song for who he is, it's all emotion and it suits what he thinks is magical about Josh. I've got to say it, this was definitely the right move. Yeah, he may have been able to achieve the same effect with a more contemporary tune but this was such a flawless emotional performance it's hard to complain about it. The phrasing was so exquisite, it somehow pulled me even more into what he was saying. Shakira found everything so interesting and intuitive. What he did today was quite an accomplishment.
Blake Shelton and Gwen Sebastian
"My Eyes"
Kat Perkins
"Get Lucky" - 7,5/10 - Adam promised she was gonna beat the B3 curse. They are going for a huge, bold risk. This was an interesting arrangement, unfortunately, not a very successful one in my eyes. Don't get me wrong, I loved the way in which Kat rocked the hell out of it but for some reason, it was pitched a little too high for Kat's voice, making her sound strained and not showcasing her voice as it should. I hope she managed to stay though. Shakira thinks it was great and that it's cool Kat know who she is.
Kristen Merlin
"I Drive Your Truck" - 4,5/10 - This song has a lot of meaning to her. She performs it every Sunday night and two gentelmans there thanked her for it, since they had lost a soldier. Her dad was in the army, so she has a lot of respect for the people who serve. Possibly overwhelmed by emotions, Kristen seemed to forget she was supposed to sing this tune. There were so many bum notes there I lost count and at times, I even felt she was forgetting the lyrics. Not a good time to deliver such a bad performance. Blake felt she did a great job. She made a beleiver out of him.
Pharrell Williams
"Come Get It Bae"
Delvin Choice
"I Believe I Can Fly" - 4/10
- Delvin wanted to sing this song! Adam originally refused but then lets him do it either way. Why? No one knows. This is such a big, cheesy mess. Delvin lost all the respect I had for him the moment he picked this song. He's no longer a viable contestant to win this thing. He basically eliminated himself.
Audra McLaughlin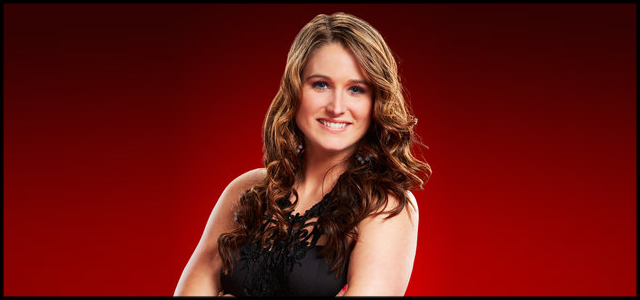 "Forgive" - 7/10 - Blake may feel this is the best song for Audra but it's actually more of the same she's been doing since the start. She needs to work on her ennunciation, I missed several lines from this performance, but other than that, I didn't find many issues here. If I was one of her fans, I'd probably vote for this pretty but forgettable cover. Shakira enjoys her upper register a lot because she can do anything she wants. She thinks Audra is vocally unstoppable.
Gwen Stefani and Pharrell Williams
"Hollaback Girl"
Jake Worthington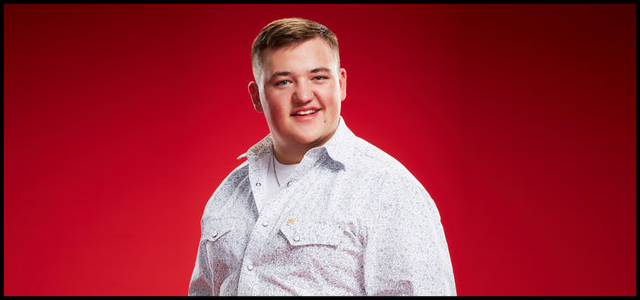 "Hillbilly Deluxe" - 5/10 - Carson said he was shaking things up a bit this week. Not really. Again, an unexciting, predictable performance. I hate the fact Blake team never takes any risks and yet the audience rewards them. Jake is my least favourite act left and hopefully, this dull performance will get him in the B4. I doubt it though. Adam thinks it's cool because he's learning what the authentic country music is.
Christina Grimmie
"How to Love" - 8/10 - She was super upset with Bria's and Tess' elimination last week. Adam wants her to do a rapper song again, which worries her a little. To Adam, this is her sound and to me as well. She sounds so at ease on this RnB pop route. I don't think this topped what she did last week but it was still really impressive, despite the few issues it had. Adam is pulling all the stops with Christina and it's paying off. I'd gladly have her as our winner.
Ranking
Josh Kaufman
Christina Grimmie
Kat Perkins
Sisaundra Lewis
Audra McLaughlin
Jake Worthington
Kristen Merlin
Delvin Choice
B4 Prediction:
Sisaundra Lewis, Kristen Merlin, Delvin Choice and Jake Worthington
Results
Bottom 4:
Sisaundra Lewis
Audra McLaughlin
Kat Perkins
Delvin Choice
Can't say I'm surprised. I still believe Jake deserves to be long gone and Kristen should have been here instead of Audra. I don't say Kat because there was no way she was avoiding the B4. Her performance was too polarizing.
Sisaundra Lewis

- "(You Make Me Feel Like) A Natural Woman"

- Poor Sisaundra. She was never destined to win this competition nor make it to the finale. She's a terrific performer but with the song choices given to her, she couldn't prove how good she could be. This tune didn't help her either.
Audra McLaughlin

- "Done"

- I'm surprised to see Audra here. I expected her to get more votes despite her performance being forgettable. This is much better than what she did yesterday and she'll probably get the instant save because of it.
Kat Perkins

- "Barracuda"

- Adam probably wants Kat to get the instant save instead of Delvin and after such an energetic performance, he might just get it. I hope she does, she's an interesting, dynamic performer, always a pleasure to watch.
Delvin Choice

- "Young Girls"

- This is a great song and I wonder why he didn't do this yesterday, probably because it was pretty also bad. Unfortunately, after he forced us to listen to that atrocity yesterday I no longer care for what he does. Someone show him to the exit.
Eliminated:
Sisaundra Lewis
Audra McLaughlin
Delvin Choice
Saved:
Kat Perkins
She's broken the curse! I didn't want to see Sisaundra go but I think she's already shown us all she can do. With Blake's coaching, there was no growth left. Kat and Adam will probably bring us some exciting performances next week and for that, I'm glad she's stayed.
This entry was posted on 7:38 PM, and is filed under
Audra McLaughlin, Christina Grimmie, Delvin Choice, Jake Worthington, Josh Kaufman, Kat Perkins, Kristen Merlin, Sisaundra Lewis, The Voice US, TV, TVO Series
. Follow any responses to this post through
RSS
. You can
leave a response
, or trackback from your own site.