I'm currently looking for some new writers in order to expand the blog given that I can't post the amount of things I'd like to. So if you are interested in writing about anything related to music (news, TV shows, album reviews, introducing artists) just drop me an
email to musicisthedoor@gmail.com
and we can discuss some of your ideas.


It was a bloodbath last week as not 2 but 3 contestants were cut from the competition. Along the way, the B3 curse was broken, with Kat Perkins managing to get the instant save when going against Sisaundra, Audra and Delvin. We are now down to 5 and with only one week till the final, the pressure is higher than ever! ...
This is The Voice!
Recap after the jump ...
"Good Kisser"



Round 1
Kristen Merlin
"Gunpowder & Lead" - 5,5/10 - She played violin and saxophone for a few years and then dropped all that for a guitar. Growing up, she used to hate country music and to ask her parents to change the station. It started to grow on her, though. Competent performance but I'm not really loving how her voice sounds on it, it's generic and overall, boring. There's a technical glitch, again, but very minor. Blake remembers when his wife wrote that song. He felt Kristen took a totally different approach.
Josh Kaufman
"All of Me" - 8,5/10 - He was 19 when he moved to Indianapolis to start college, where he later met his wife. He's dedicating this to his family, cause he gives all of himself to them. This is a flawless performance, minus the string section. Josh is always at his best with this emotional ballads and I sometimes feel he's almost too at ease with them. Either way, a gorgeous delivery, he's got a falsetto to kill for. Adam believes he's getting better and better every time. He's proud of the job he and Usher have done.
Kat Perkins
"Chandelier" - 7/10 - She was in the B3 again last week but finally, she broke the curse. As Adam said before, this song is super challenging and on top of that, it's kinda polarizing. I don't think everyone will like this. Kat was only gonna impress by nailing all the vocals and unfortunately, she didn't. At least it wasn't the disaster it could've been but it wasn't the home run she wished for either. I give her some points for taking such a massive risk though. Shakira thinks it was smart she wasn't trying to sound like Sia.
Jake Worthington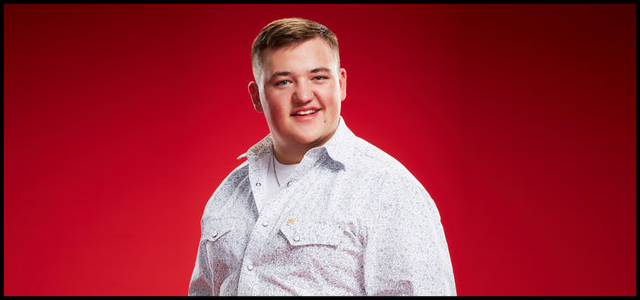 "Good Ol' Boys" - 5/10 - We see Jake sleeping with a pig, which is super weird. He dedicates this song to his best friends back home. An uptempo number, by Jake standards at least, yet still generic and dull. I need him to take a risk, even one as little as not wearing his hat. Usher tells Jake he completely sold him on country music.
Christina Grimmie
"Hide and Seek" - 8,5/10 - Adam believes this song will separate Christina from the pack. He calls it one of the most breathtakingly beautiful songs ever. She's using a vocoder, which, as Adam describes it, she'll use to harmonize with herself. The vocoder creates a really cool effect. Gorgeous acapella first half, it feels simple but it's actually quite complex. The latter half is equally pretty though I could have done with that one big note, I wish it had stayed as quiet as it began. Still, this isn't a performance you see everyday and I'm glad they did it. Adam is sick of the things people do on this show all the time so he enjoys pushing things with his team. He doesn't want to do karaoke, he wants to impress people. Preach Adam!
Round 2
Josh Kaufman
"Love Runs Out" - 9/10 - "Music is the one thing that I don't ever have to force myself to do" he says. Usher if finally giving him a current, upbeat song choice and Josh is nailing it. His runs are amazing and his voice has a wonderful grit which are perfect for this song. However, I felt his voice got a little lost in the music, as if it the music was too loud, which I guess wasn't his fault. It really felt as if he was giving it his all, that high note at the end was fantastic. Adam feels it was amazing.
Kat Perkins
"Let It Go" - 6/10 - When she thinks of her hometown, he thinks of all the nice people that asked how your day was. The local station was a country radio station, so she got into country music at a young age. When she was 18 she moved to Minnesota and started playing rock. She's singing this song to the kids she used to nanny, who love the movie. Not the best choice for her but I guess she figured out she was a goner this week, so why not? She sounds good on it though I'm not really loving it. It felt a little rushed to me, had the tempo been slower, it would've worked better. Blake feels she always delivers. He can't wait till she makes a record.
Kristen Merlin
"Foolish Games" - 7,5/10 - She feels overwhelmed. Shakira thinks this is the perfect vessel to appreciate the quality and the richness of Kristen's voice. While not a flawless delivery, she made up for the little vocal issues she had with emotion. She connected so well with this lyrics, it's as if she was meant to sing this song. Shakira believes Kristen is a storyteller. She's so happy with this moment.
Christina Grimmie
"Some Nights" - 6/10 - Growing up she was very awkward. She got a keyboard when she was 10 that changed her life. She moved to California two years ago with her mom because she wanted to pursue a music career. The song is dedicating to her hometown, she'll never forget where she came from. This ain't as impressive as her previous performance, which is unfortunate. I'm not the biggest fan of this song, the original is ok I guess, but when covered, it's always shrill. Christina's version was no exception. Cool staging but definitely not her best vocals, she recovered towards the end but too late. Blake loved it.
Jake Worthington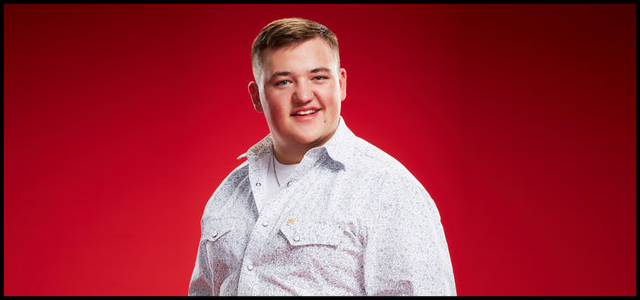 "Heaven" - 7,5/10 - Blake thinks this is a cool opportunity for Jake to flip a classic into a country song. Damn you Blake! Such an strategic move, one that will send Jake to the final. This has to be his best performance, lovely vocals and palpable emotion. Not the biggest departure from Jake's style but at least it was a nice little change from his usual generic material. Shakira really enjoyed it, she thinks it was very nice.
Ranking
Josh Kaufman
Christina Grimmie
Kat Perkins
Kristen Merlin
Jake Worthington
Results
Bottom 3:
Christina Grimmie
Kat Perkins
Kristen Merlin
I'm not pleased about Jake being in the final. "Heaven" probably is to blame. Christina is the obvious winner here, no matter what the others do.
Kristen Merlin

- "Blown Away"

- This is pretty good but she's toast as I've said before. She had a good run though, who expected the girl who was basically montaged since the beginning to make it this far?
Kat Perkins

- "Good Girl"

- She's not surviving this for a third time, had Christina not been here it could've been a different case. At least she broke the curse and left with a good performance.
Christina Grimmie

- "Apologize"

- Great performance. That should definitely guarantee her a place in the finale and if that doesn't, Adam's support should.






Eliminated:


Kristen Merlin
Saved:
Christina Grimmie
Yep, this was obvious. I'm rooting for Christina to win it all, hopefully this B3 appearance makes her fans panic and vote for her next week.