I'm currently looking for some new writers in order to expand the blog given that I can't post the amount of things I'd like to. So if you are interested in writing about anything related to music (news, TV shows, album reviews, introducing artists) just drop me an
email to musicisthedoor@gmail.com
and we can discuss some of your ideas.


Two very unlucky acts, Dani Moz and TJ Wilkins, were sent home last week after failing to get enough votes to make it through. With ten more performances and two acts leaving, it's anyone's game. Who'll leave us this time? ...
This is The Voice!
Recap after the jump ...


Kat Perkins
"Landslide" - 7/10 - Adam wants her to show a more vulnerable side of her, that's why they are going with this song. As they also said, this is different from what Kat has given us before. It's sweet and very simple, showcasing a surprising country side to her voice. Pretty but unfortunately, maybe too low-key to resonate with viewers. Blake felt it was refreshing to see her doing something like that.
Tess Boyer
"Ain't It Fun" - 6/10 - Being instantly saved last week was the best day of her life. She feels she had to go through that to build character and grow as an artist. She's taking a different strategy with song choice this time, doing something current, poppy and soulful. Unfortunately, said strategy isn't paying off. She sounds perfect for about two lines but then she gets lost in the music. It's not very impressive to say the least. Poor Tess, I don't think she can manage to avoid the B3 again this week. Adam thinks it was a very well executed performance. He believes we've got to listen a side of her voice we've never heard before.
Audra McLaughlin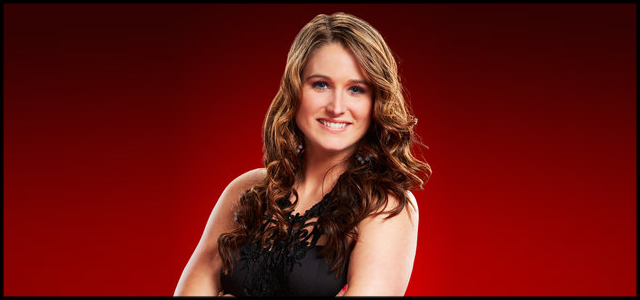 "You Lie" - 8/10 - Blake gave her this song because it's gonna showcase her range. He still thinks she's still trying to prove to America how powerful a singer she can be. This is pretty spectacular, even though I still believe she needs to do something unexpected to stand out. This wasn't it but she did sang it flawlessly and her voice sore throughout the performance. Usher felt that performance took her to another plateau and showcased her as an incredible entertainer that it's able to move a room.
Josh Kaufman
"This Is It" - 7,5/10 - He misses his family but it's ok, since his ultimate goal is making a better life for them. He had a Top 10 hit last week, so naturally, Usher is giving him this old fashioned number so he doesn't chart at all. He believes it's a song that exercises every register of your voice. If Josh wasn't such a skilled vocalist, I'd be worried for him, but since his delivery is pretty great, I bet he manages to make it through even if this song doesn't sell well on iTunes (it won't). Such a step backwards. "You're glad that's over?" Carson asks. I am.
Christina Grimmie
"Hold On, We're Going Home" - 9,5/10 - Adam felt she did the best anyone could do with that song last week. Now, they've got to find a contemporary song of which she can claim ownership. Adam wanted to pick something unique that nobody else would do and do it in a way nobody would. She starts playing the piano and it sounds wonderful already but then she kicks it up a notch, gets up from it and totally slays the song. Christina may have had a few bad performances in the past but the way in which she performed this song proved she's everything it takes to be a star. And some. To Shakira, this was her best performance by far. She believes her personality is starting to cut through and thinks she's unbelievable.
Jake Worthington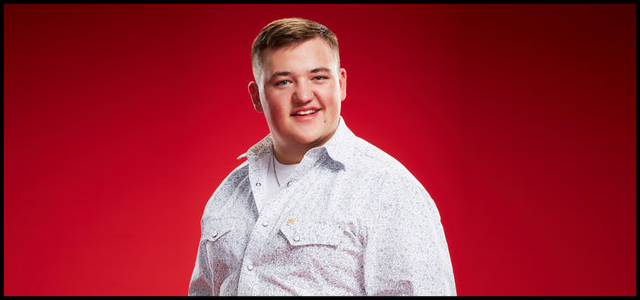 "Run" - 5/10 - He thinks performing this song is a lot of boots to fill. Blake wants him to show emotion but also to have fun with this performance. It seems to me, Jake is playing the same game Dexter Roberts was playing on Idol. Stick to your guns, don't take risks. Since the playoffs, he's been doing a different iteration of the same performance and honestly, it all sounds the same to me. I admit I like his tone, and I believe he could have success on radio but he ain't gonna win this like this. Adam is pretty sure what Jake just did is what country should be.
Bria Kelly
"I'm with You" - 4,5/10
- Is scary for her to let her guard down because she's not used to let people in. While it started ok, as she made it through the performance it all got so damn pitchy. It's sad to see an early frontrunner falling like Bria, cause this wasn't good at all. It's clear she is not the most accomplished vocalist and that she needs is some training. That's why she uses such a huge amount of growling, she doesn't know best. For some reason, Adam didn't feel she was connected with this song. He wants to see more of all the things she loves from her.
Delvin Choice
"Bright Lights" - 8/10
- Delvin picked this song. The song is a fusion between funk music and blues, which is what Delvin would do if he ever releases a record. Well, this is pretty great. I'm not familiar with this song but if this is the idea Delvin has in mind for himself, I'm digging it. I love scatting, that alone would have made me like this, but everything else was equally great, his runs, his phrasing, his notes. Delvin's best. Usher felt this was a step outside of what's he's done. He loves the fact Delvin always brings the gospel out.
Kristen Merlin
"Let Her Go" - 7,5/10
- Her mic cut out throughout her performance last week, which made her freak out. Fortunately, it stays on this time as Kristen delivers a sweet rendition of Passenger's hit. I never expected her to see her making it this far but after this performance, I think it's only the beginning. I didn't love it, maybe because I'm so familiar with the original, but her tone is so beautiful that I enjoyed it way more than I thought I would. She could be a dark horse. Shakira feels she's grown so much. She compares Kristen to an onion, as we peels layers from her, we start seeing what's inside her.
Sisaundra Lewis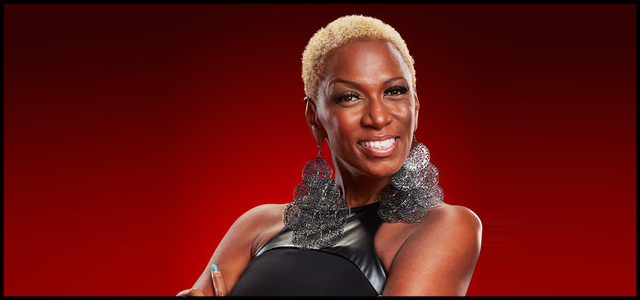 "Oh Sherrie" - 9,5/10 - Blake thinks it's time to shake things up. He thinks this song is gonna be shocking and exciting and is gonna remind everyone Sisaundra is here. Finally! A risk! She opens the song acapella, which is a genius move, and looks every bit the star that she is. I love how fierce this woman looks up there, as if she owns this stage. This is such an epic performance. That holy big note at the end! Wow! Usher felt she gave an incredible performance.
Ranking
Christina Grimmie
Sisaundra Lewis
Audra McLaughlin
Delvin Choice
Kristen Merlin
Josh Kaufman
Kat Perkins
Tess Boyer
Jake Worthington
Bria Kelly
Results

Bottom 3:
Bria Kelly
Tess Boyer
Kat Perkins




Bria Kelly

- "Crazy on You"

- I was under the impression she had a few more fans but I can't say she didn't deserve to be here. Her performance last night was simply the worst. This is way better and I guess there's a chance she's saved after it.
Tess Boyer

- "Who Knew"

- Not the greatest song for Tess to try and avoid being eliminated again. She sounded ok on it but was a bit underwhelming overall. She had some very pretty vocal moments though.



Kat Perkins

- "Paris (Ooh La La)"

- I was worried she'd be here after that forgettable performance. This definitely what singing for your life means! Much better than "Landslide", no idea why Adam didn't make her do this. Impressive.



Saved:


Eliminated:


Bria Kelly
Tess Boyer
Poor Tess. There was no way she was surviving the B3 again. It's a shame actually since she had so much potential and an incredibly powerful voice. Bria was a frontrunner initially but after some awful performances, her fate was sealed. It was her time to go. I'm glad Kat got saved, she's still one of my faves and hopefully can break the B3 curse next week!

This entry was posted on 10:02 PM, and is filed under
Audra McLaughlin, Bria Kelly, Christina Grimmie, Delvin Choice, Jake Worthington, Josh Kaufman, Kat Perkins, Kristen Merlin, Sisaundra Lewis, Tess Boyer, The Voice US, TV, TVO Series
. Follow any responses to this post through
RSS
. You can
leave a response
, or trackback from your own site.