I'm currently looking for some new writers in order to expand the blog given that I can't post the amount of things I'd like to. So if you are interested in writing about anything related to music (news, TV shows, album reviews, introducing artists) just drop me an
email to musicisthedoor@gmail.com
and we can discuss some of your ideas.


MK Nobilette exited the competition after constantly failing to make a connection with the audience. 9 remain and this time, they'll be performing with the band on stage, hopefully giving us some showstoppers. Who'll step up to the challenge? .... This ... is American Idol!
Recap and videos after the jump ...
Fall Out Boy's Pete and Patrick drop by the show to share some insight with the contestants. Their song, "My Songs Know What You Did in the Dark (Light Em Up)" is included in a medley of rock hits, along with "Clocks" and "(I Can't Get No) Satisfaction", which is performed by the Top 9, in their first live group performance of the series. It's the disaster you'd expect.
Alex Preston


"Don't Speak" - 7/10 - A year ago he was playing a bunch of shows a week saving up money for school, doing all sort of odd jobs. Over the summer, he worked at a farm stand, using his free time to write songs. He had about 40 pages written when the notebook fell into a puddle and he lost all of them."It's could've been a hit" he says. He's not used to play with a band but he's pretty stocked for it. The song is arranged in a way it sounds as if it were a jazz record with reggae influences, in truth, it's pretty much Bossa Nova. A very chill performance, almost way too relaxed, I fear people may forget about it. They shouldn't, his musicality and sense of rhythm is outstanding. Keith wants Alex to give his performances a little more edge in the vocal delivery. JLo felt the soft arrangement sucked the energy out of the song
Majesty Rose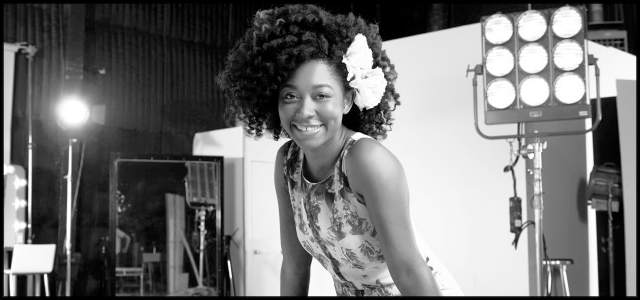 "Shake It Out" - 6,5/10 - The people who thought she was somehow special were her pre-school kids. She knows she has inspired them. It has been a big transformation from her, she's grown a lot. When she takes the stage tonight, she's gonna sing as if there were no judges. Oh how I wish there was someone helping her pick her songs. She's constantly going for songs too big for her range and while this performance was way better than what she's been doing for a few weeks, it's obvious she can't really hit the notes during the chorus, resorting to a high pitched sound. Had it all sounded like the verses, which were amazing, Majesty would've kicked a home run. Her confidence, her adorable smile, the dramatic poses with the tambourine, all working. Now she just needs to pick that song that will give her a moment. "That's the Majesty that I love. Vocally it was a bit all over the place but performance wise, for me, it was a 10" JLo tells her, basically taking the words out of my mouth.
Dexter Roberts


"Boondocks" - 6/10
- He's the kind of person that has to be doing something all the time. Back home, he's a firefighter, a lifeguard, works at the farm, plays music, hunts, fishes, trains his dogs. Every time he plows the field, he has the radio on, thinking it'd be awesome to be singing for a living. This was perfect background music. I could see my attention drifting away and when I focused back on him, the performance was already over. That could be problematic in the long run. He's a talented performer but he needs to find some originality, or otherwise, his run in the show will come to an end soon. Harry really enjoyed "Lucky Men" a couple of weeks ago and thinks that since then, he's only picked giant anthem-like songs which end up sounding generic. He urges Dexter to find a way to make this songs his own.
Malaya Watson


"The Long and Winding Road" - 7,5/10 - She was the type of girl that you saw in the hallway early in the morning and said hello to her for no reason. One of her biggest performances before this was "Sensation" and she had to do the role of Chaka Khan. It still amazes me how much Malaya has improved. This was yet another beautiful, controlled, subtle performance from her. She got a bit shouty when she tried hitting the bigger notes but other than that, her jazzy take on a Beatles song was just lovely. Harry gives her the award for most consistently improved. He suggests she learns every note of every chord because she can really become something great.
Sam Woolf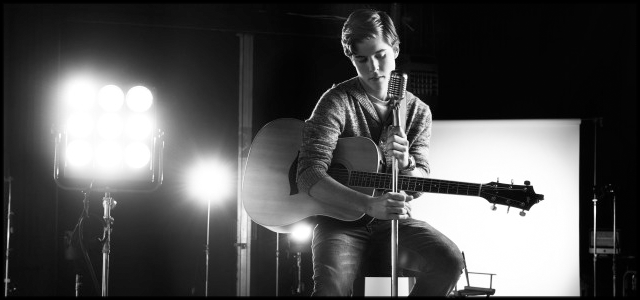 "Hey There Delilah" - 6/10 - On the weekends he would play at a coffee shop and then would hang up with his friends. He didn't know many musicians, so he jammed up by himself. The staging looks great. Sam's tone is so damn recordable and his phrasing is so beautiful yet there's such a big disconnect with what he sings every single week. It's a shame cause the kid could be having a moment every week. This is how Harry sees Sam presented, in a stripped down, bare bones musical environment. However, he didn't really feel connection with the lyrics. He wishes he would close his eyes, go inside his head and pull out whatever is in there.
Jessica Meuse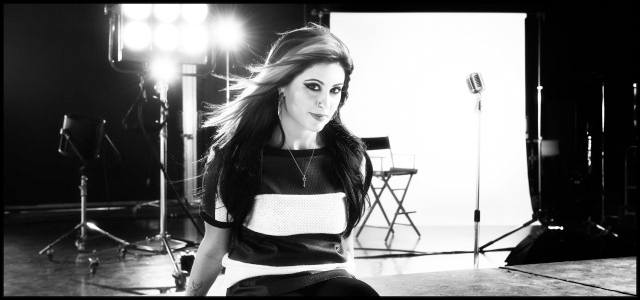 "Rhiannon" - 7,5/10 - Back home, she does her graphics, her own promotion, all her social media, writes the material, all the driving in her "tour bus"/car, loads her equipment, unloads her equipment, sets it up and does 3 or 4 hours shows, sometimes only for the bartender. She plays different instruments, including violin. If she's not out there playing music or hanging out with her family, she's probably hunting. "I enjoy hunting because I believe it's a skill you should have cause when the end of the world comes, you're gonna want the redneck on your team". Lol. Back in her audition she was compared to Stevie, their sound is so similar, it'd be hard not to sound as if she's imitating her. The end result is quite gorgeous and while Jess' stage prescense could be a bit more captivating, that was still one of the best performances of the night. Harry saw a different side to her, he saw a slight change and is proud of her. His favourite performance.
C.J. Harris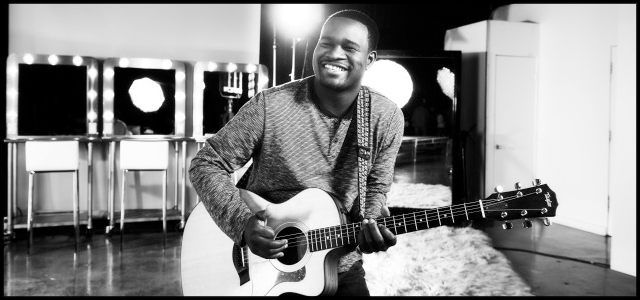 "If It Hadn't Been for Love" - 7/10 - Before Idol he didn't know what he was gonna do. He prayed every day something would happen with his music because that was what he was working on. He teached guitar lessons and played everywhere that he could possibly play in. This song is right in his country blues wheelhouse. I had never heard this song like this before, only Adele's cover, and I believe it works a lot better performed this way. It's grittier and darker and it showcased CJ's voice perfectly. Keith felt it was a clever choice. He asks him to be careful with not confusing the sound of expressing with the feeling of expressing.
Caleb Johnson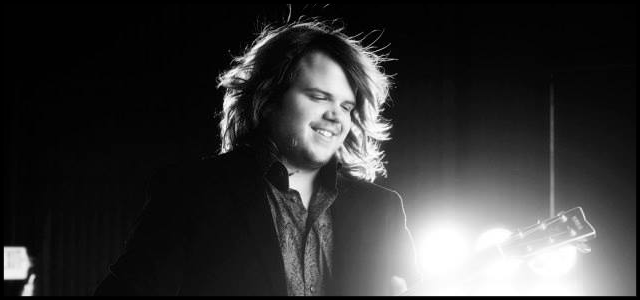 "Dazed and Confused" - 8,5/10 - He had a rock band, then did some odd jobs. This week is gonna be incredible for him because this is what he wants to do, he wants to be the frontman of a rock band. This song is one of his favourites and I can totally see why. It's an epic dramatic tune, one that Caleb is totally slaying. The guy was born to front a rock band and this theme gave him exactly the chance to do that. The performance could have used a few more minutes, such a short arrnangment made the end too sudden. I wanted more! JLo saw something that she didn't see before, she felt the performance was sexy. "You want to be the frontman of a rock band, you have to have that, you have that", she says.
Jena Irene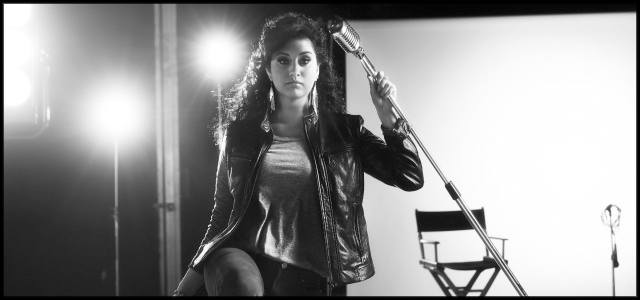 "Bring Me to Life" - 9/10 - Back home, she would wake up, go to school, go to her shift at work and come home finish homework and go to bed. Now, she doesn't think any day has been the same. She worked at Hercules, got the job when she was a sophomore. She can't wait to go back and have a flaming cheese dish, called saganaki. Jena is another contestant that was made for this theme. After all, she also fronted a rock band before. She picked the perfect song for her deep, haunting tone and worked the band and audience like a pro. Best of the night, no doubt about that. JLo thought she sounded phenomenal. She wants Jena to be more messy.
Ranking
Jena Irene
Caleb Johnson
Jessica Meuse
Malaya Watson
Alex Preston
C.J. Harris
Majesty Rose
Sam Woolf
Dexter Roberts
Results

Bottom 3:

Sam Woolf
C.J. Harris
Majesty Rose


Eliminated:
Majesty Rose
Poor Majesty. Coming into the liveshows, she was the front runner after a series of gorgeous performances but then, it all started falling to pieces. It's sad, even more considering she was finally on the way to recovery. She'll be missed.
This entry was posted on 9:23 PM, and is filed under
AI, Alex Preston, Caleb Johnson, CJ Harris, Dexter Roberts, Idols, Jena Irene, Jessica Meuse, Majesty Rose, Malaya W, Sam Woolf, TV
. Follow any responses to this post through
RSS
. You can
leave a response
, or trackback from your own site.