I'm currently looking for some new writers in order to expand the blog given that I can't post the amount of things I'd like to. So if you are interested in writing about anything related to music (news, TV shows, album reviews, introducing artists) just drop me an
email to musicisthedoor@gmail.com
and we can discuss some of your ideas.


New year, new talent, new rules, same coaches. The Voice returns for it's sixth season (at least to the blog) and with it, 20 new faces for us to get familiar with. Of course, not all of them will last much as the judges will be making one final cut before things go live, whittling down their teams from 5 to 3. Who will be making the Top 12? ...
This is The Voice!
Recap after the jump ...
T.J. Wilkins
"Tell Me Something Good" - 7/10 - Being on the show is a chance for him to make a better life for his family. Usher is his hero. Also his hero, Stevie Wonder, that the reason why he picked this song. This is surprisingly sexy, a thing I was not expecting from TJ, a guy that has flown under the radar up to this point. He still is actually. The performance was entertaining but was it enough to advance to the Top 12? I have my doubts. Adam thinks he's a breath of fresh air because he really wants to entertain people. He loves him.
Melissa Jiménez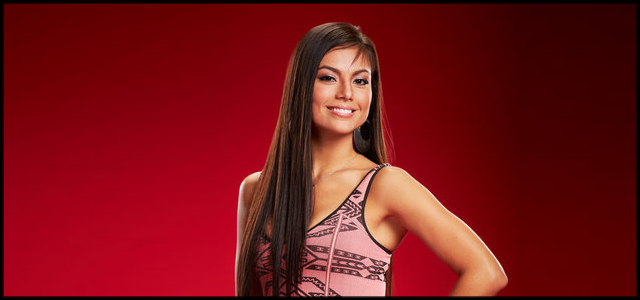 "Halo" - 8/10 - She used to work with her fathers band, while trying to find his own solo career. Usher is the reason she auditioned for this show. She's met him before. He acts as if he remembers, nice guy. Haha. The song choice actually worked better than I expected, her riffing had a lovely effect, one I didn't see coming. She had some minor issues, but overall, this was a risk worth taking. Shakira thinks it was brave stripping it down.
Stevie Jo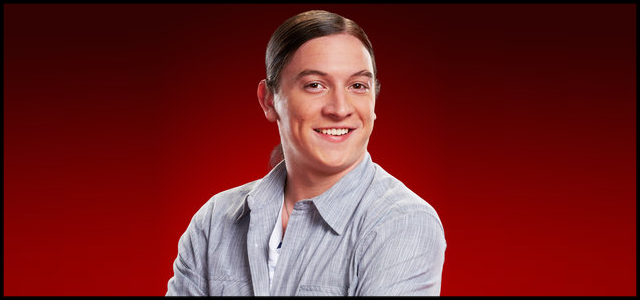 "The Thrill Is Gone" - 6/10 - Both his parents were in heavy metal bands but what he wants to do is RnB soul music. He chose this song because it illustrates exactly the kind of artist he wants to be, which is a shame, because this song doesn't showcase his vocals at all. He's basically repeating the same few lines over and over again. I love the guy as a singer but tonight, he was messy and shaky, not exactly the right time to have these issues. Maybe in a few years he'll have that sorted out. Blake felt he really nailed the vocal part of the performance. Also he felt he was chasing a rabbit.
Bria Kelly
"Wild Horses" - 7/10 - Before the blinds she was a senior in high school, playing little shows in her small town with her dad helping her, who also bought the guitar she'll be playing tonight. To her, singing with a part of her family. Let's get this out there first, I love Bria's affected, growly, trembly voice. The problem is when she gives us too much of those things. Fortunately, she's not doing it tonight. Not too much at least. The performance is moderately restrained and emotional, definitely the best she's sounded since her audition. Blake has stolen everyone she's sang up against. He felt her softer side is as good as what she does in the upper register.
Josh Kaufman
"It Will Rain" - 9/10 - He used to gig and tutor to support his wife and three kids. Letting Josh go was the hardest decision Adam had to make this season. Easily the best performance of the night. Effortless heartfelt vocals with passion to spare. Great dynamics, wonderful soulful tone, perfect phrasing. Adam made a mistake here. He is so relieved Josh is still in the competition. He hopes he makes it to the top.
Ranking
Josh Kaufman
Melissa Jiménez
Bria Kelly
T.J. Wilkins
Stevie Jo
Results
Through to the Top 12:
T.J. Wilkins
Bria Kelly
Josh Kaufman
Eliminated:
Melissa Jiménez
Stevie Jo
I don't get what Usher sees in TJ. It's now three times he's saved him when I'd have gone for his competitor. To me, Melissa was way more interesting and captivating than he was. Yes, his performance was pretty but Melissa's was so much better. Even Stevie would've been more exciting.