I'm currently looking for some new writers in order to expand the blog given that I can't post the amount of things I'd like to. So if you are interested in writing about anything related to music (news, TV shows, album reviews, introducing artists) just drop me an
email to musicisthedoor@gmail.com
and we can discuss some of your ideas.


New year, new talent, new rules, same coaches. The Voice returns for it's sixth season (at least to the blog) and with it, 20 new faces for us to get familiar with. Of course, not all of them will last much as the judges will be making one final cut before things go live, whittling down their teams from 5 to 3. Who will be making the Top 12? ...
This is The Voice!
Recap after the jump ...
The artists have picked their own songs.
Audra McLaughlin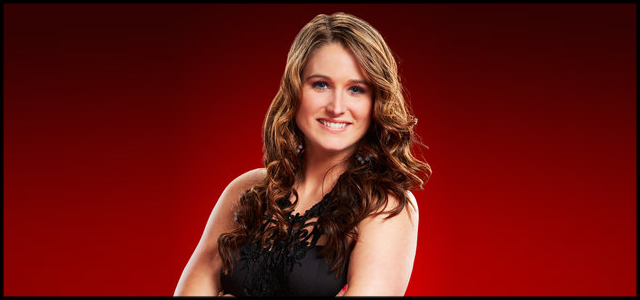 "Broken Wing" (Martina McBride) - 7,5/10 - Before the show she was going to school for medical assisting but always knew music was what she wanted to do. She wanted to work with Blake because she loves country music. She wants to bring back that classical sound, like Martina McBride. So she picks a song by her idol. The message in this song, according to her, is that you can make it through anything. Lovely clear tone and full control of her pitch throughout the song. The second half had one trick too many but with only one performance to impress her mentor, I think it was the right choice, better show everything you can do than being cut. What striked Shakira the most was how she was emoting, she felt Audra was really giving a hundred percent.
Ryan Maloney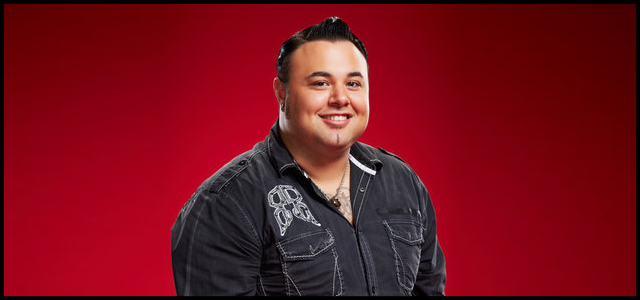 "Second Chance" (Shinedown) - 7/10 - He used to be a garbage man. He chose this song because it came out in a time were his parents have given him an ultimatum. They wanted him to get into the army because they didn't know what was left for him to do. His voice is quite unique and he is able to hit insanely high notes but I'm not interested enough in him and has seem fodder to me from the start. I don't think this performance changed that, even though vocally it was really good, he didn't deliver the message of the song. To Adam, Ryan has the most professional moments combined with some rough edges but the positive things are starting to take over.
Madilyn Paige
"Clarity" (Zedd) - 5/10 -She's a junior in high school who loves doing short films and writing her own songs. She's Blake steal, who he stole because he thought we haven't seen what she's capable of doing yet. Ugh, this is such an awful pick for her. I wonder if it was her choice. It doesn't seem like her, had they arranged it in a subtler way, she could've pulled it off. Unfortunately, she didn't. She was pitchy and breathy and was totally out of her depth. Hopefully, Blake will give her a second chance. Usher thinks this is definitely the direction of what it takes to be a well rounded artist.
Jake Worthington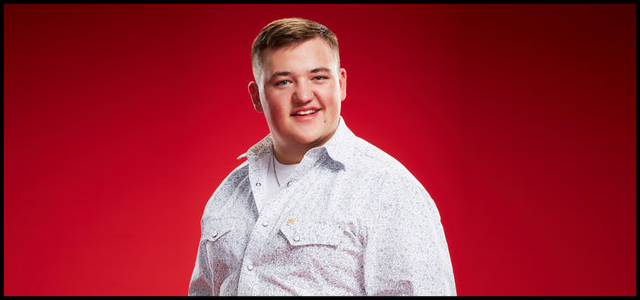 "Anywhere With You" (Barefoot Blue Jean Night) - 7/10 - He auditioned in S5 and didn't turn a chair, so he came back this year. He's chose this song because his girlfriend always supported him no matter what he did, so this is his thank you to her. This is straight up country and for once, I don't mind it. Jake's got such an authentic, organic sound, breathing life into everything he sings. Yeah, the performance lacked some power and he may have been shaky, as he admitted, but if Blake wants a real country singer, this is his guy. Shakira can't get technical with him because you can't get technical with a star, and he's a star.
Sisaundra Lewis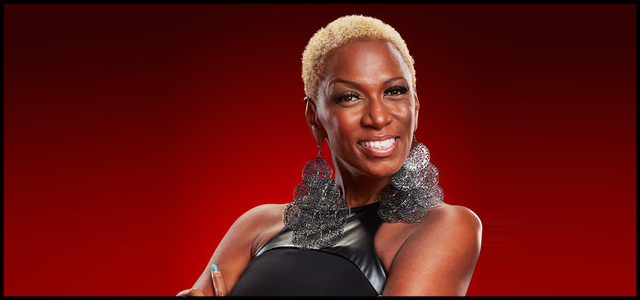 "New York State of Mind" (Billy Joel) - 9,5/10 - Before the auditions she worked with Celine Dione for five major tours and then was a stay at home mom. She turned for chairs during the auditions and has consistently been the bright spot of the season. This song reminds her to living in New York with her children and all the sacrifices that had to be made for her to be able to be on stage. This is one tricky performance to comment on. I just can't fault this woman. She's an amazing classy performer, full of nuances and dynamism, and with a breathtaking ability to interpret the material she's tasked to sing. Shakira wonders if she's aware of the voice she has.
Ranking
Sisaundra Lewis
Audra McLaughlin
Jake Worthington
Ryan Maloney
Madilyn Paige
Results
Through to the Top 12:
Sisaundra Lewis
Audra McLaughlin
Jake Worthington
Eliminated:
Ryan Maloney
Madilyn Paige
I'm sad to see Madilyn go but after that performance, I understand the decision. Whoever picked that song deserves being fired. Ryan was always fodder, so, no shocker.