I'm currently looking for some new writers in order to expand the blog given that I can't post the amount of things I'd like to. So if you are interested in writing about anything related to music (news, TV shows, album reviews, introducing artists) just drop me an
email to musicisthedoor@gmail.com
and we can discuss some of your ideas.

After only three liveshows, we've made it to the final! 4 acts remain, ballad extraordinaire Sally Barker, powerhouse Christina Marie, deep voiced Jermain Jackman and passionate Jamie Johnson, but only one of them will be crowned The Voice UK! ... This is The Voice!


Recap and videos after the JUMP...
Coaches
"Rocks"
Team Ricky - "Fix You" - 8/10
- This week she's back home so her family can help her get through her stage fright and her nerves. "I feel like Popeye after he's eaten spinach" she says after the visit. This is a gorgeous, subdued performance, at least at first. I wish the massive choir would've never kicked in, the minimalist approach the first verse had was lovely. A great performance nonetheless, Christina's vocals are always outstanding after all. will is a fan of her voice and thinks she's an amazing singer. Ricky believes she's what this show is all about. He wants everyone to vote for her!
Sally Barker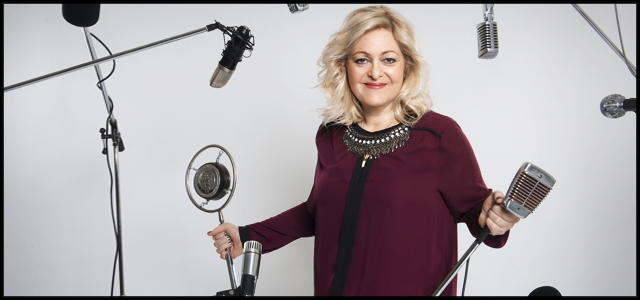 Team Tom - "From Both Sides Now" - 7/10 -
She's also back home. "Now is her turn to shine! I'm so glad she's my finalist!" Tom tells us before her last remaining act performs. She's really tugging at the heartstrings, isn't she? Beautiful vocals, yet I must say it was just a bit boring. The song has so many empty moments, it's not really suitable for a 2 minutes arrangement. She slays the emotions though. She admits she's feeling nervous inside, even if she looks so cool on the outside. Kylie tells her it's so good to see her on this stage tonight. Sally still touches Tom. Not in that way! The way she sings touches him. He hopes she's also touching everybody at home. Oh Tom. Haha.
Team will - "Wrecking Ball" - 6,5/10 - The fact he's the last person on Team will hasn't hit him yet. will suggests a Miley Cyrus song. "Have you seen the music video for that?" Jermain asks, "I'm not doing that". will reassures him he doesn't expect him to perform almost naked on a wrecking ball. I know you do will, I know you do. Jermain starts the performance suspended mid-air, the effect ruined by the huge pole he's clutching. Vocally unimpressive, though the last couple of bars were something. And there's Jermain signature mic movement again! will is really proud of him and the fact he's his last remaining finalist. His watch phone starts ringing, apparently is former XF UK Cheryl Cole, but no one could tell since it keeps cutting. She thought Jermain was amazing. The whole moment is somewhat embarrassing.
Team Kylie - "Missing You" - 7,5/10 - This is the best experience of Jamie's life and he still can't believe he's made it this far. He went back home this week and played in the first pub he's ever played. His is a voice I really enjoy and this performance was no exception. He's got a wonderful tone and an ability to hit big notes with so much emotion. Entertaining performance, one I would've liked to get as big as it ended way sooner. Kylie loves him and his voice. For the third time, Tom was reminded of himself. He tells him he sang the *** out of it.
Round 2 - Duets
Team Ricky - "Coming Home" with Kaiser Chiefs - This week she visited Radio 2's Chris Evans, think the equivalent of Ryan Seacrest, I guess. She loves performing, as soon as music kicks in, she's home. I don't believe this song is doing Christina any favours. It's just not epic enough. Ricky on the other hand, sounds amazing on it, probably because it's his own song. If he really cared about his act, he should've let her shine.


Sally Barker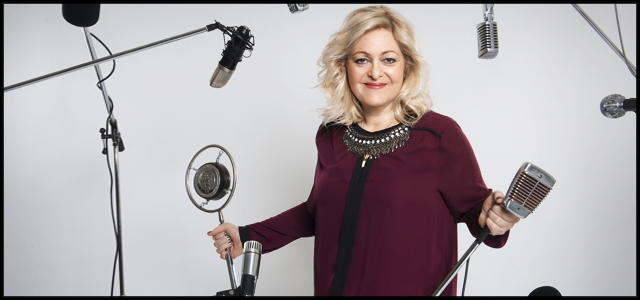 Team Tom - "Walking in Memphis" with Tom - This is one of her husband's favourite songs of all time. Tom wanted to take Sally to a place where she could be inspired, so she took her to Union Chapel, a place he's performed in the past. She performs for him and that little bit was just phenomenal. She's a bit late to the first line and one or two more times later but other than that, Sally and Tom sounded fantastic together. Singing with Tom was a dream come true for Sally.
Team will - "Pure Imagination" with will.i.am - will's favourite movie is Willy Wonka and the Chocolate Factory. Why am I not surprised? I wonder if he's just kidding with us. After a visit to a super fancy hotel, things just get even fancier, with will taking Jermain for a visit to Buckingham Palace. No biggie. God, this is not at all weird! But wow was it entertaining. will snaps his fingers then disappears, then Jermain disappears and then they appear on stage dancing. And when the performance is done, will's back in his chair, just like that. I wonder how they did that, it was really something you don't see everyday. The singing on the other hand, so forgettable. Emma promises that it was a 100% live, in case you just couldn't believe it. will says the only thing to keep people out of difficult situations is "imagination".
Team Kylie - "There Must Be An Angel (Playing With My Heart)" - Kylie takes Jamie to the O2 to meet who? Justin Timberlake, which is weird since they were playing a Bruno Mars song. He sings for an empty stadium and Justin. They go to his show afterwards, which was to Jamie, the best day of his life. Another unfavourable song choice. Kylie sounds so great on this, I kinda wished Jamie's mic would turn off. He did good with the verses but the rest of the performance was messy, especially the chorus. Kylie picked this song because Jamie's like her angel.
Ranking
Christina Marie
Sally Barker
Jamie Johnson
Jermain Jackson
Who is your fave right now? I'm still backing Christina. The vote will be freezing in 10 minutes, then one of the acts will be cut, leaving us with only 3 finalists. Had to guess? Jamie?
We are now getting a recap of the whole series. Kinda boring honestly. But we did get to see the wonderful
Anna McLuckie
again, whose audition went viral and who will inexplicably cut during the Knockouts. Also note worthy,
Christina and Nathan
's battle.
First act out of the competition is Jamie Johnson
. Look at that, I guessed right. Sad, I'd have kept him over Jermain. Kylie thanks everyone for making this so extraordinary for her.
Vote reopened. All of the votes from the previous round are recarried.
Round 3 - Favourite Performance
Team Ricky - "The Power of Love" - 9,5/10 - Ricky knows why she picked this song, which she did in the battles, since it's different from what she's doing in the liveshows. She's the pony that can do more tricks, according to him. There's not much to say here only that she's killing it. Best performance of the night, by miles. The vocal power, the elegant delivery, the massive notes. The girl has it all. In Ricky's opinion she's done enough to win this. He believes if the show is to come back, it needs a hit and she's the one to deliver it.
Sally Barker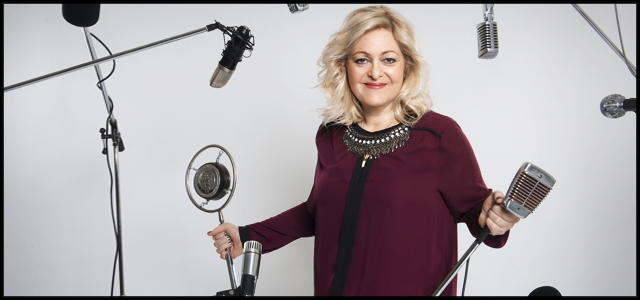 Team Tom - "Dear Darlin'" - 8,5/10 - This was Tom's favourite performance. Sally has picked to perform this song again because it was out of her comfort zone. It's shocking that this song is originally sang by Olly Murs, isn't it? It fits Sally like a glove. Her best of the night, much better than her first solo but only because there's a better flow to this song, cause she always delivers with the same palpable emotion.
Team will - "And I Am Telling You" - 6/10 - He picked the song he sang during the blind auditions. will is glad he picked this song because it's really powerful. will think it is his grandma, making sure things go how they are supposed to, since will met Jermain a few years ago and told him he should join the show and now is in his team. The guy's strength is his massive range, he can hold those notes like no one else can. But as an overall singer, he has his shortcomings. He was by far the weakest tonight, also of this round, and while it wasn't a bad performance, it was only just good. will is really emotional and the crowd goes mental. will wishes more people wanted to do music for their community. He wants to be there for Jermain for his entire career. Could he be an upset winner like we've had the past two years?
Ranking
Christina Marie
Sally Barker
Jermain Jackson
Haven't changed my mind, still backing Christina, though I wouldn't be upset if Sally won.
After a long talk with the judges, the vote is closed. Who has won The Voice?
Moments away from finding out the results! We get one more look at the finalists journey. And now the three of them are standing on stage. The winner of The Voice Series 3 is .... Jermain Jackson.
Massive facepalm. Has the audience not learn their lesson? Yet again, The Voice delivers a disappointing winner that will probably go nowhere. At least the show got a two season renewal, right? I wish the best for Sally and Christina Marie, both class acts, who could've gotten a hit. Hopefully we'll get to see them again.
Jermain reprises his audition song. Confetti flys! Credits roll! And we are out! Until next time!