I'm currently looking for some new writers in order to expand the blog given that I can't post the amount of things I'd like to. So if you are interested in writing about anything related to music (news, TV shows, album reviews, introducing artists) just drop me an
email to musicisthedoor@gmail.com
and we can discuss some of your ideas.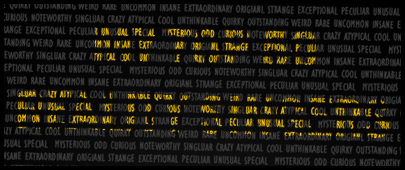 There's no other way to start this with some Honorable Mentions! I mean, there's been so many people that I wanted to include in this list that I feel that I left many of them out. So this is a post for that people that I had to cut, because they weren't good enough to be in the Top 50 or because they just didn't fit with the general criteria of this list, which includes quirky people. So in general terms, I really like all this people and they definitely would have been higher if I had used a different criteria for this list. You can read the general guidlines
HERE
.
So without more delay, my 10 honorable mentions ....
(IN NO PARTICULAR ORDER)
Bree De Rome
Australia's Got Talent Season 5, Finalist. Bree graced the stage of Australia's Got Talent with her shy persona and her 60s retro style. And then boom! She opened her mouth and WOW! Her quirky self started shining. With a vintage retro soulful voice, Bree continued amussing the audience and she eventually made it to the final, where she sang one of the most beautiful covers of The Beatles "Something". If someone recorded that voice, it'll be pure amazingness. So why isn't she on the list? Well, cause she's just too new to be included on it. There haven't been much performances, though the ones I've seen have been incrediblly amazing. But that wasn't enough, I somehow needed something more to include her and I don't have it right now. But she's definitely 51, so that's a great thing! She may go up in a year ...
Camélia Jordana
Nouvelle Star Season 7, 3rd.
Definitely one of my favourites to appear on Nouvelle Star, the French version of Idol. Camelia was everything I like, the quirky wierd girl with big glasses and not amazingly beautiful but with an incrediblly unique voice. Particularly wowing me with her "Heart of Glass" cover, one of the best of that song I've seen. After coming 3rd, being beated by punk rocker Soan Faya, she was signed with Sony Music and went on to release her eponymous album in 2010, which charted #7. And it was one of my faves of the year. The problem with Camelia is that her performances weren't always amazing and not quirky enough for this list. But she almost made it.
Carrie Underwood
American Idol Season 4, Winner.
Yes, Miss Underwood. She's simply one of my favourite singers and contestants of American Idol, so why not including her on my list?. She definitely doesn't fit any of my criteria. She's not quirky, her voice isn't the most unique and I wouldn't classify her at indie. But there's something special about this girl! Yes, her Idol run was abysmal, with some exception, as "Alone", but the country girl who had never seen a star had a massive voice. She's actually my favourite winner, cause you know my faves never win, but she has proved to be an amazing one. All her albums have proved to be great and I can't name a single bad song from her. So yeah, deal with it. Haha.
Isabella Leroy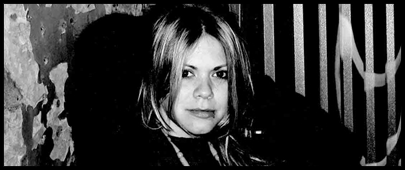 Norwegian Idol Season 5, 9th.
Isabella had a huge talent and despite that, she was cut at only 9th. A raspy and deep voice with a great amount of potential, only to be cut short when she was eliminated. Despite that, Isabella managed to appear on the Eurovision selection of her country and she has recently released her debut album, "Buildings and Bridges". She certainly has a great carrer ahead of her, I'm glad that voice didn't go to waste. And thankfully, Norwegian Idol is returning for a sixth season this year! I'll sure check that one if people like this one try out.
Jesse Langseth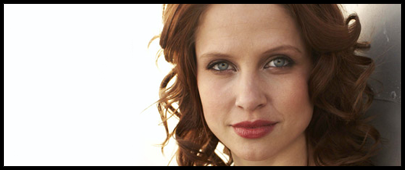 American Idol Season 8, Semi-finalist (Wild card round).
One of the biggest cases of Idol injustice, the amazing bluesy Jesse Langseth was cut after making it to the semi finals only just after one performance. Season 8 was a huge mistake, the Top 36 was the worst decision ever and lots of talent was cut, one of the being Jesse. She was then selected for the wildcard round only to be cut again to keep people like Jasmine Murray. Jesse had barley any air time before her performance of quirky bluesy take on Kim Carnes "Bette Davis Eyes" and that was enough to win me. Unfortunately, there haven't been much news about her carrer, just an EP realease shortly after her Idol run. I hope somthing great happens to her carrer, cause she deserves it and I want to listen her voice again. Hey, you can always try for XF or The Voice Jesse!
Lise Mæland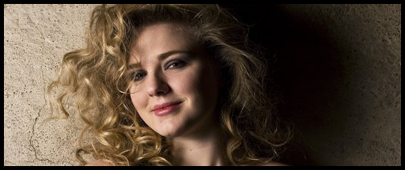 X Factor Norway Season 1, 4th.
Lise was an unusal mix of sass and jazz. That girl was a jazzy canoball full of swagger and of course, I loved everything about it. There's nothing like a jazz singer with attitude. That XF season has to be the one with the best girl contestants, they were all amazing and had a huge talent, so there's no doubt that they are on this list. The winner was the worst possible option and I don't really know why Lise didn't won. She's young, talented and cute? That's a killer mix, right? The question now is when is her album going to be released cause that is due to be great.
Mahogany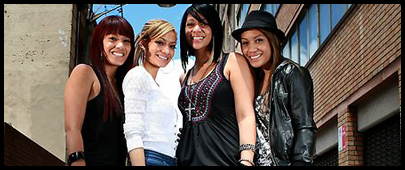 X Factor Australia Season 2, 4th.
This has to be one of the best groups in any XF version. They were simply the most amazing vocal mix on that stage and stood apart the typical cliched girlgroup. The four sisters found themselves on the B2 constantly despite being saved by the judges most of the times. Their cover of "While My Guitar Gently Weeps" was a genius move and I bet that performance won them a lot of fans. The other great thing they had is that the four of them were powerful singers and could change the lead if they wanted. Going for a RnB route now, the girl's carrer is certainly blossoming, they could even be the next Australian supergroup.
Minnah Karlsson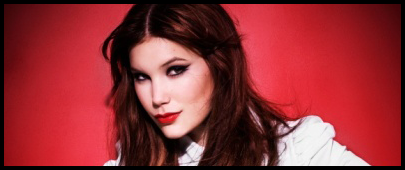 Swedish Idol Season 7, Runner up.
Minnah is one of the most unique cases in Idol history, well, she can share that condition with Sarah Engels but Minnah's just better. Minnah was cut on the Top 10 night, but hopefully for her, fellow contestant Alice Hagenbrant decided to withdrew from the competition, being Minnah brought back. She then stepped up her game and delivered impressive performances each time she appeared on stage making it to the final agaisnt Jay Smith. She clearly proved that she wasn't meant to be eliminated in the first place with her amazing vocals on every song. I'm eagearly waiting for her album ...
Rikke Lie
X Factor Norway Season 1, 9th.
Definitely the most unique voice of this honorable mentions. Her voice is childlike, like a little quirky girl singing, really similar to Dia Frampton's. Despite her amazing voice, Rikke's XF run was nothing special. Many of her performances weren't good enough and with the expection of "Jolene", we could say she bombed. Fortunately, people could see pass that, and Rikke was signed with Universal and her album is due for release soon. With three singles to date, Rikke's future is looking good. She may even be in the Top 50 after I listen to her album, cause she was almost there cause I love her.
Viktorija Novosel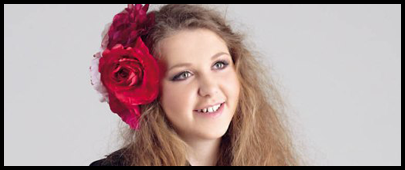 Supertalent (Croatia's Got Talent) Season 2, Winner.
Viktorija is the only Got Talent contestant to be included in this list and just because she was jazzy amazingness. Her final performance, Frida's "Paloma Negra" showed the amazing voice she has and ultimately secured her the prize. She's definitely an act to watch cause she has an incredible folklore style that can't be ignored. And that's what I most liked about her. Her voice range, her phrasing, the way she sang the notes, was such priceless. I could go on ...
#50 Clue: Polish Retro. Make your guesses!
This entry was posted on 6:53 PM, and is filed under
Bree De Rome, Camélia-Jordana, Carrie Underwood, Isabella Leroy, Jesse Langseth, Lise Mæland, Mahogany, Minnah Karlsson, Quirky Countdown, Rikke Lie, Viktorija Novosel
. Follow any responses to this post through
RSS
. You can
leave a response
, or trackback from your own site.