I'm currently looking for some new writers in order to expand the blog given that I can't post the amount of things I'd like to. So if you are interested in writing about anything related to music (news, TV shows, album reviews, introducing artists) just drop me an
email to musicisthedoor@gmail.com
and we can discuss some of your ideas.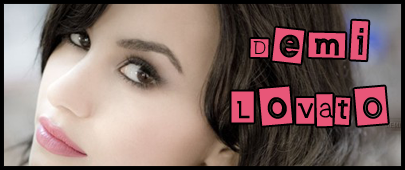 UPDATE: Music Video included. Beauty in all senses. I'm seriously loving this girl now. Haha.


I generally loathe Disney Girls. Their inability to sing and they constant trying to. But that's not the case with Demi. I've always liked her and I actually think she's a good singer. I don't know why I particularly like her, maybe it's because it's the only one who has actual talent? After a vist to treatment centre, this song is definitely her big comeback. Only being released yesterday, the song has already peaked to #2 and I don't doubt it will be #1 soon. "Skycrpaer" is a great song, it's definitely not what you'd expect from her. It's an emotional soulful tune, amazingly written. Summing up, I love this!

Song after the JUMP ...
Buy "Skycraper" HERE (US)