I'm currently looking for some new writers in order to expand the blog given that I can't post the amount of things I'd like to. So if you are interested in writing about anything related to music (news, TV shows, album reviews, introducing artists) just drop me an
email to musicisthedoor@gmail.com
and we can discuss some of your ideas.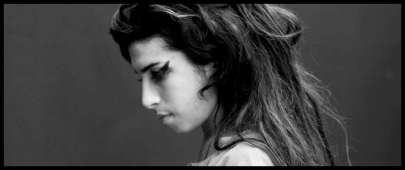 OMG! Really, really sad news for the music world. Amy Winehouse was found dead in her London home. The 27 y/o singer now joins the 27 Club, along with Janis Joplin, Brian Jones, Jim Morrison, Jimi Hendrix and Kurt Cobain, all musicians that parted way too soon. In her short carrer, Amy recived 23 awards, including 5 Grammys and 1 Brit Award, most of them for the critically acclaimed album "Back to Black". While she battled with substance abuse through her life, she still managed to get into rehab several times, unfortunately, it wasn't enough to save her. I'll miss her incredible and unique style greatly and hope that eventually, her third album comes to light. RIP Amy. You'll be missed.
Some of her best songs after the JUMP ...