I'm currently looking for some new writers in order to expand the blog given that I can't post the amount of things I'd like to. So if you are interested in writing about anything related to music (news, TV shows, album reviews, introducing artists) just drop me an
email to musicisthedoor@gmail.com
and we can discuss some of your ideas.

To everyone's shock, judges favourite Cassie Henderson was cut from the competition when facing Whenua Patuwai in the B2. The judges were unable to reach a decision, reverting to the public's choice. The RnB belter remained and now, the 4 final acts must face each other for a place in the final. Who'll leave tonight? ... It's time to face the music!
Recap and videos after the jump ...
Jackie Thomas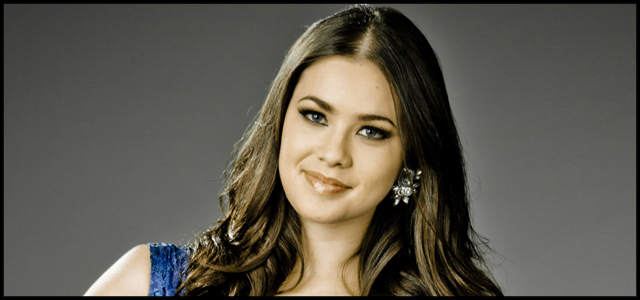 "Angel" - 9/10
- This song is her mom's favourite song in the whole world. She told her she was singing it and she was super excited. She loves singing emotional songs because it's easy to connect with them. She wants to perform it how it's supposed to be done. This is a great cover. She was right about being able to connect with this type of songs, since she's done it effortlessly. I'd have done without the choir but besides that, this was a superb rendition, could have been more exciting but it did the trick for me. "You look like an angel stood up there, you've got the voice of an angel. Unfortunately, that song wasn't exciting. I think you've got to be careful of being safe, this is the time to take risks" (Mel) -
VIDEO
Benny Tipene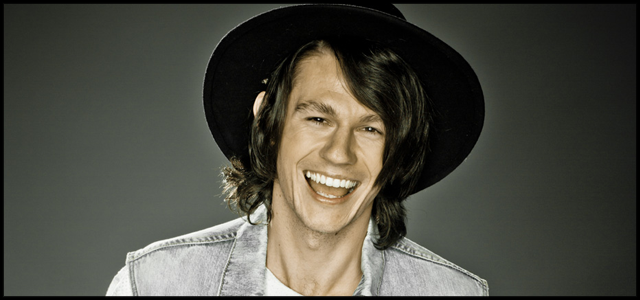 "Boxes" (original) - 10/10
- Ruby thinks this is the perfect week for him. The song is about a break up. "The song is called "Boxes". It's about things that people say during the relationship that they actually don't mean and they don't stick by it. It's about disconnection and dealing with it and finally realizing that you never gonna have those feelings back again" he says. Wow. Just wow. What a beautiful song. At first I was worried it may have been too slow but then the pace picked up and it was just perfect. Benny deserves a place in the final now more than ever. "How great of a song is that? I wouldn't want to go up against you winning a woman's heart because you could have any woman in NZ with stuff like that" (Daniel) -
VIDEO
Moorhouse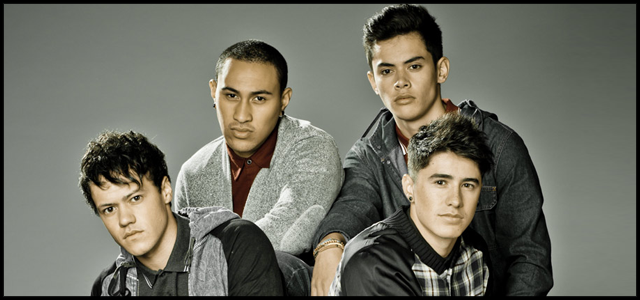 "When I Was Your Man" - 8/10
- Mel is really excited for the semi-final. They wanted to be current with the love song. They want to make every girl feel special with this song. To my surprise, they sound a lot better than they usually do with this song. Their harmonies were particularly interesting, almost perfect. Also interesting, Jason and Marley did basically all the singing, which is actually a clever move, since they are the strongest. I enjoyed that, probably more than I should have, I just can imagine how all those girls must have felt. "I thought that was a great song for you to sing and the treatment of the song worked really well. My only thing would be, heartbreak is raw and painful and I wanted to feel a little bit more pain" (Ruby) -
VIDEO
Whenua Patuwai
"If You're Not the One" - 8,5/10
- He thought it was gonna be him last week since he had a terrible performance. "Being in the B2 is reality check" Whenua says. "There's definitely a light that's died in Whenua, he's not handling being on the show well, being in the B2 could've what finishes him off" Mel warns. This is such a pretty song, Daniel should be proud. Maybe it wasn't perfect but it was much better than his previous performance. I loved how his tone worked with it and his falsetto was shockingly sweet. "I appreciate the honor. It was ok, you didn't sing it out of tune, sometimes you connected with the lyrics, the bridge was awesome and every time that bridge comes on sometimes I'm thinking little things that sounded like what you did and I've never actually sang it that way, so you've added something to that part of the song for me and that's very important" (Daniel) -
VIDEO
Moorhouse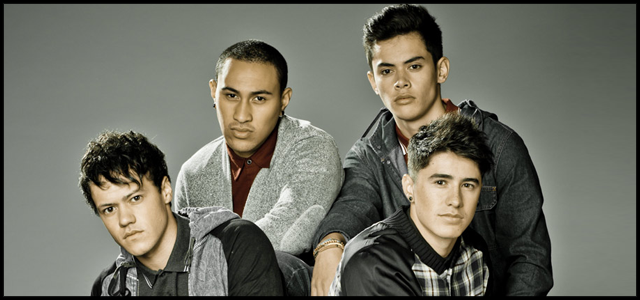 "Use Somebody" - 6/10
- They know they aren't rockers. "Brock's got Rock in his name" Rory says. Mel is excited for this theme cause it's gonna show another side of them. "'Use Somebody' has the message that you could do with someone in your life to talk to about stuff. My mother passed away when I was young, I needed people to talk to but it's quite hard to people because you feel like nobody will understand. I didn't even want to talk to my dad cause I thought he was struggling too much. When we both talk everything sort of felt so much better and me and my dad's relationship became much stronger" Brock tells us. This is not as good as their first cover. It's honestly quite disappointing. Rory was mainly trying to fake a rock style, Brock did really great though with his electric guitar solo and all. Unfortunately, Daniel was spot on with his every comment. "I think that was glorified rock band. I don't think you pulled it off. I don't think you guys were big enough for a stage that size and you were out charismed by the band" (Daniel) -
VIDEO
Whenua Patuwai
"Piece of My Heart" - 7/10
- Ruby suggested this song for him. He had never heard this song before! Gosh, and you want to be a singer? "I don't even know who Janis Joplin is" he says "she has some pretty extreme ideas but they end up working out". He has never listened to rock either. The giant stage is back, I don't think anyone can fill that. Unlike Moorhouse, Whenua actually has a great raspy tone that works perfectly with rock music. He may have been faking that a little but it didn't really matter since it was believable and entertaining. I guess he did the song justice but he wouldn't know that. He gets some negative points for that alone. "You are the man. There was power, there was emotion and there was just fully putting yourself in it. That was probably the best performance that I've seen of you" (Stan) -
VIDEO
Jackie Thomas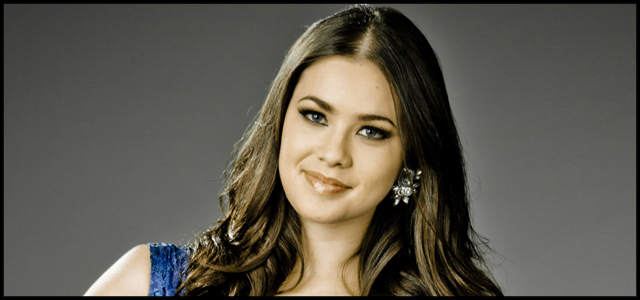 "Wonderwall" - 8/10
- It was hard picking a suitable song for her. She doesn't know any rock song at all. "It's not exactly my genre" she says. "After like 9 hours in the studio, we've found the perfect song" Daniel jokes. Well, this is nice. While some of Daniel's suggestions sounded a lot better than this one, her voice is so pleasant, she even makes rock songs sound eerie. Unlike Whenua and Moorhouse, Jackie isn't trying to be a fake rocker. She's just singing the song with that beautiful voice of hers, delivering her own interpretation of it. "I know it must be really hard to have to work with Daniel and the face you pulled in the end of that VT, I've pulled that face many, many times but in this one occasion, you should have listened to Daniel because I heard you sing three or four different songs during that VT that I thought would've been better for you than the one you picked in the end, this one wasn't for you, bad song choice" (Mel) -
VIDEO
Benny Tipene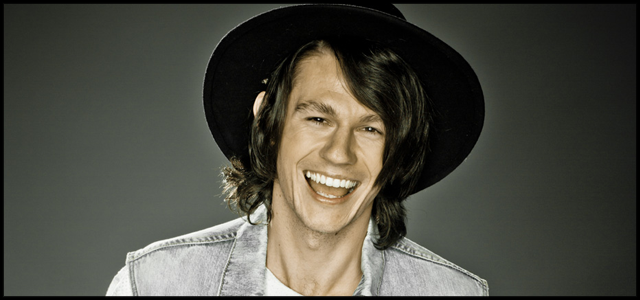 "Sweet Child o' Mine" - 10/10
- Ruby wants to take a massive anthemic song and give it the Benny treatment. She's been diffing the Internet for some cover versions and she thinks that when stripped back, the song actually has a haunting melody. Benny loves being with a live band, it reminds him of what he used to do before the XF. And he keeps getting better! He had two phenomenal performances on the same night, both utterly different from each other. Ruby was right, when slowed down, the song gets quite haunting. He also gave Brock a class on guitar solos, while Brock's was just for the show, Benny's actually made sense and was exceptionally done. Such a star, this guy will go far, even if he doesn't win it all, as he should. "That was awesome. You're just taking it to a whole other level. I'm speechless. It just shows why we brought this competition to NZ because we came to find you, you are the XF" (Stan) -
VIDEO
Rankings
Benny Tipene
Jackie Thomas
Whenua Patuwai
Moorhouse
Who should go home?
Moorhouse
Results
Eliminated:
They had it coming I guess. If you can't remember this, the guys had already been in the B2 before, showing their fan base isn't as big as they made it look like. Their first performance was great, possibly their best, but then they closed their set with a sub-par disappointing cover. On top of that, the other acts delivered some spectacular performances, proving they deserved a place in the finale.
The boys get to sing one last time. They perform
"Mirrors"
, which is really nicely done. I think it's the best they've sounded, being an acoustic cover helped them a lot. Why couldn't they do something like this sooner in the competition? Will we ever see the boys again? You bet we will ... -
VIDEO