I'm currently looking for some new writers in order to expand the blog given that I can't post the amount of things I'd like to. So if you are interested in writing about anything related to music (news, TV shows, album reviews, introducing artists) just drop me an
email to musicisthedoor@gmail.com
and we can discuss some of your ideas.

Published by Denver Insomniac

Here we are again! With Erika Van Pelt getting the lowest number of votes and failing to convince the Judges to save her, our Top 9 move on to perform song from their personal Idols with mentoring from Stevie Nicks. Prepare to listen to some Jonny Lang, Beyonce, Led Zeppelin, and trio medleys among the performances. Who will inch closer to being America's Idol? Keep reading.
This... Is American Idol!
Recap and videos after the JUMP...
Colton Dixon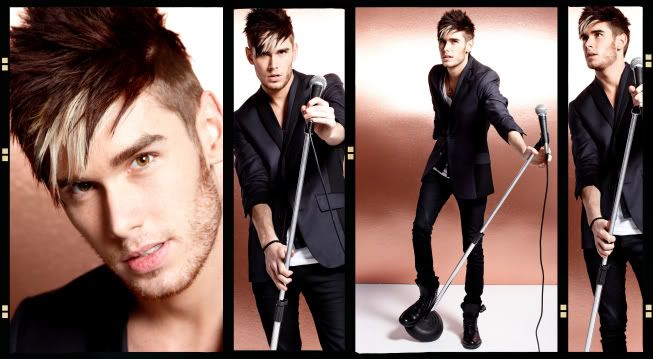 "Everything" by Lifehouse

-
Well. Sadly, this doesn't quite reach the awesomeness of his
YouTube cover
of this song. But I'm still glad he got to perform this song, it's his favorite worship song and one of my personal favorites from Lifehouse. His arrangement is very different from his previous cover. No piano, which surprised me. I love the violins, they sound amazing. But Colton sounds a bit off-key and out of breath for most of the performance. I think his choosing of this song and his emotional connection to it is a beautiful thing. But the emotion really got the best of him and affected his performance. I still liked it though.
Rating:
6/10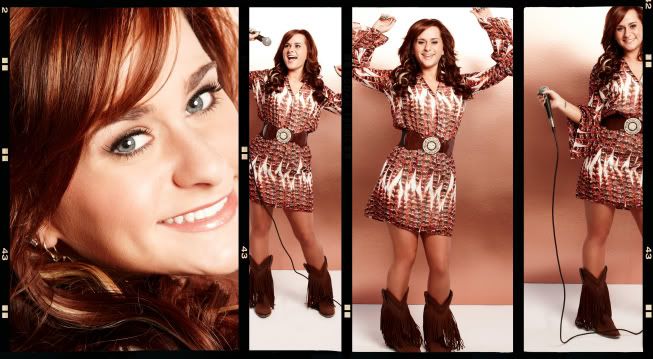 "Gunpowder and Lead" by Miranda Lambert

-
I love Skylar's vibe and I like the way this performance is going. It kinda reminds me of Lauren Alaina's "Flat On the Floor" from last season, which I also liked. She has never really had a bad performance. They're always energizing and growly, I like her Country sass. Aside from sounding a little out of breath at one point, nice job. Although, it wasn't her best. Skylar really needs to bring the house down soon.
Rating: 6/10
Colton, Elise & Phillip
Stevie Nicks/ Fleetwood Mac Medley of "Landslide", "Edge of Seventeen" and "Don't Stop"

-
Oh how I love "Landslide", such a beautiful song. The intro always gives me chills. Wow, Colton sounds AMAZING. Grr.. I want a full version!! Nice harmonies from Phil and Elise. "Edge of Seventeen" starts, Elise sounds great on this song. I love her voice so much. I actually had chills with this medley before Phillip started. I also really like "Don't Stop" but this did not Phillip well at all. But A+ to everyone on the harmonies.

Rating: 7.5/10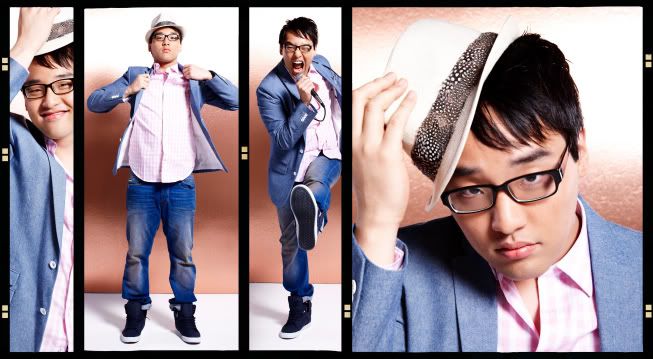 "A Song for You" by Donnie Hathaway

-
So, Heejun rushes back to his serious balladeer side after the negative reaction to "My Life" last week. To my surprise, he sounds pretty good. He still has moments where he sounds like he's straining and not very on-key. This performance isn't perfect, but it is Heejun's best vocal performance that he has given. Several parts actually gave me chills. Dayum.. And a Standing O from the Judges, I wonder if this is enough for Heejun to claw his way to another week.
Rating: 4.5/10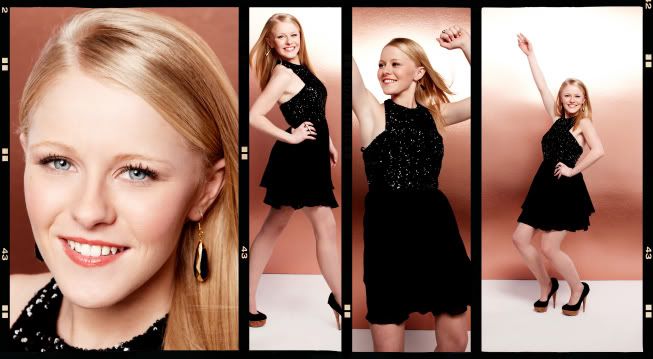 "Jesus, Take the Wheel" by Carrie Underwood

-
I have never really liked this song. It's overplayed, and I find it to be a little corny. Hollie looks nice and I like the staging. She sounds real good, not really any vocal problems. But I do not think this was a good song choice, whatsoever. It did nothing to boost her chances or change the game. I'm disappointed. Shoulda picked something else. Plus, singing a popular song from a winner of American Idol = Bad idea.
Rating: 4/10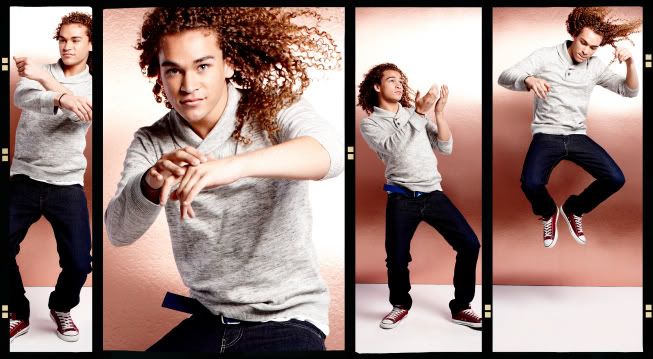 "Sometimes I Cry" by Eric Benet -
Oh dear, the falshitto has returned. The beginning of the song has a real lad-back R&B feel but it quickly becomes a corny and boring arrangement. His full voice sounds nice. Ugh.. He goes crazy on the falsetto. He sounds like a fucking Muppet. Sometimes, his falsetto sounds real good. Other times, it sounds really shrill and not enjoyable to me. I do not consider this a good performance at all. Standing O from the Judges... WTF.
Rating: 1/10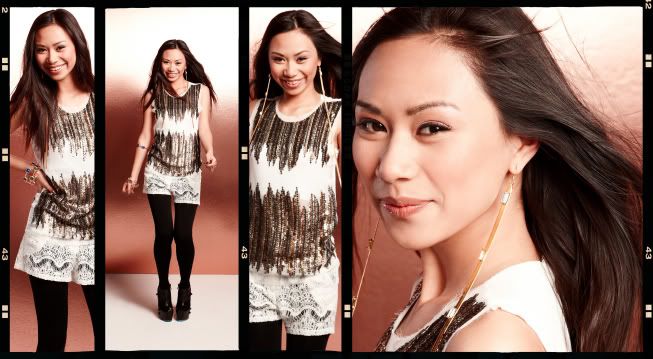 "Sweet Dreams" by Beyonce

-
It's awesome that Jessica is singing some Beyonce. You can tell she listens to her a lot, she sounds JUST like her sometimes. Ooh.. Interesting approach to the song that I was not expecting. She slows it down and with the harp, it's really enchanting and eerie. I love the red doors and the fog. I'm really surprised Jessica changed the arrangement, it's really cool to see her artistry in action. This performance is amazing, she displays so much vocal control, the vibrato is a bit tamed too. Really nice, I think in ways, this was like Jessica's "Mad World" or something.
Rating:
8/10
Michael Jackson Medley of "Lady in My Life", "Rock with You" and "PYT"

-
They all shine in "Lady in My Life", especially Joshua. Heejun's dancing is kinda... off. My favorite part by far is "PYT", Joshua moonwalks! Automatic win, I love the way he sounds. DeAndre does well in the chorus, even Heejun kinda fits in. Nice medley, my favorite part was the moonwalking.
Rating: 7/10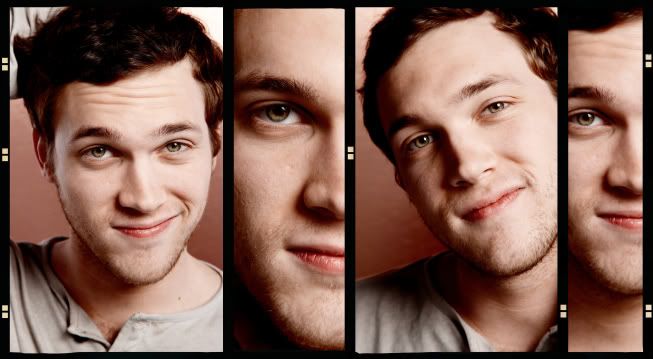 "Still Rainin" by Jonny Lang

-
I think this is actually a really good choice for Phil. Fits his voice well, it's the kind of music I can see him doing in the future. It was nice to not have to hear another weird acoustic version of something. On the other hand, this isn't anything new that we've seen from him. And the guitar again.. Hmmph.
Rating: 5/10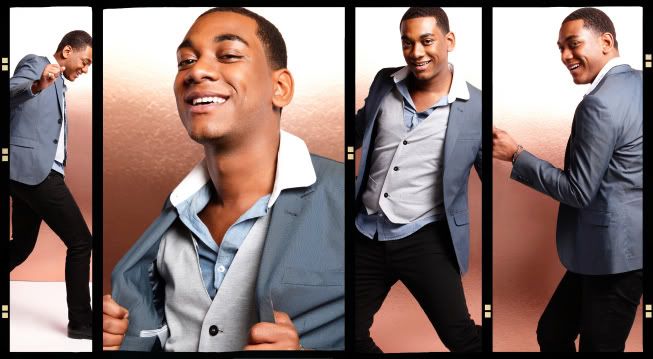 "Without You" by Mariah Carey

-
Surprising choice, I was originally expecting Hollie to pick Mariah. The first half of this performance is AMAZING. Such excellent control and rasp in the chorus. Unfortunately, he starts to over-sing in the second half. Then the emotions get to him at the glory note at the end of the song. Overall, not my favorite performance of Joshua's but that first half was GOLD.
Rating: 6.5/10
Hollie, Jessica & Skylar
Madonna medley of "Like a Prayer", "Borderline" and "Express Yourself" -
Jessica starts off strongly with "Like a Prayer". Skylar looks awesome but her singing is a little pitchy and messy. On
"Borderline"
We learn that Hollie sounds EXCELLENT uptempo, so why hasn't she done it yet? Bah... This was the Hollie and Jessica show. Unfortunately, Skylar's sloppiness
drops the rating for this.

Rating: 6.5/10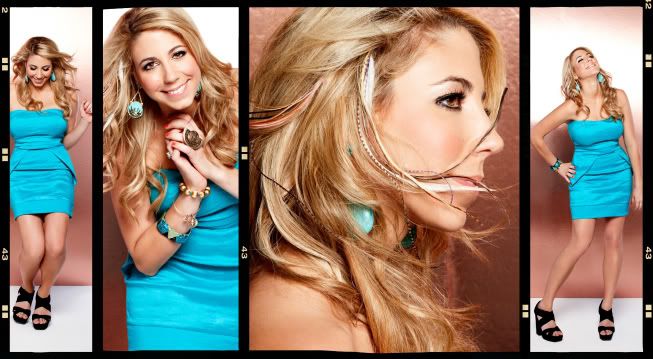 "Whole Lotta Love" by Led Zeppelin

- So when I heard this was Elise's song choice, I got REALLY excited. She's going to nail this, I just know it. We get off to a very strong and raspy start and it stays that way for the whole performance. Hey Colton, move aside. The real Rocker is here now. There are so many small things I love about this performance.. Elise's clothes, the band on stage, the lighting, the side-shuffle, the badass scream. This performance could not have gone any better. PERFECTION. I was on the edge of my seat and absolutely had chills. Just when it couldn't get any better, the epic ending happened. I was so excited about this performance, I had to go shake off the energy around the house. I was literally jumping and skipping for joy. She did an AMAZING job and in my opinion, we just witnessed the Performance of the Season. The Judges finally get up and give her a Standing O. Yeah, that's right!

Rating: 10/10

Ranking:
Elise Testone
Jessica Sanchez
Joshua Ledet
Skylar Laine
Colton Dixon
Phillip Phillips
Heejun Han
Hollie Cavanagh
DeAndre Brackensick
Results
Dim the lights, here we go! Our bottom 3 for this week is

Hollie Cavanagh, Skylar Laine and Heejun Han.

I am more surprised DeAndre isn't in the bottom 3 than I am that Skylar is in it. What the hell, America? DeAndre was AWFUL. He deserved to go tonight. Anyway, at this point, I'm predicting that Heejun will get just enough votes to stay in and Hollie will need to be saved by the Judges. Skylar is called safe, we're down to Heejun and Hollie. The person with the lowest number of votes is... Heejun. Wow, I can't believe it. America actually got it half-way right. I forgive you for the DeAndre thing but seriously, his time is up. Heejun sings "A Song for You" again, The Judges don't want to be hated by the entire nation so they pass on saving him and

Heejun is eliminated.

Dayum... Reporters ask Heejun what he's going to do now, he responds that he guesses he will watch The Voice. lol. Your humor will be missed, Heejun. But your singing, not so much. Rumor has it the next theme is Songs from the 1980's. See you then!
This entry was posted on 4:49 PM, and is filed under
AI, Colton Dixon, Deandre B, Elise Testone, Heejun Han, Hollie Cavanagh, Idols, Jessica Sanchez, Joshua Ledet, Phillip Phillips, Skylar Laine, TV
. Follow any responses to this post through
RSS
. You can
leave a response
, or trackback from your own site.