I'm currently looking for some new writers in order to expand the blog given that I can't post the amount of things I'd like to. So if you are interested in writing about anything related to music (news, TV shows, album reviews, introducing artists) just drop me an
email to musicisthedoor@gmail.com
and we can discuss some of your ideas.


With Charlie gone for a week, I'm once again taking over the Idol recap duties. Eight remain now that Heejun Han (comic relief of the season but clearly the weak link regarding vocal talent) is gone and they'll tackle songs from the 80s, with Gwen Stefani and Tony Kanal from No Doubt mentoring the contestants. Note that this will be my first time commenting on this kids this year, so my comments may not be entirely on their performances. Who'll move one step closer to the Idol crown?
This... Is American Idol!
Recap and videos after the JUMP...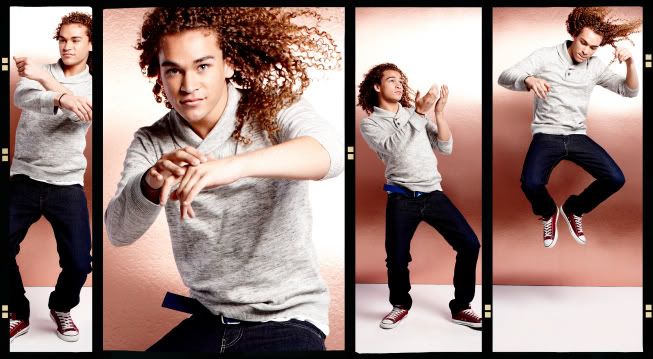 "I Like It" (DeBarge)
-
His falsetto has made me cringe more than once but admittedly I've enjoyed it several times, like on "Georgia On My Mind" and tonight, possibliy one of his best performances to date. I'm glad he didn't sing the full performance in falsetto like last week, the combination with his chest voice and the little scatting was quite awesome and though he's hair flipping was a bit too much at times, the overall performance was one of his greatest. .
Rating: 7/10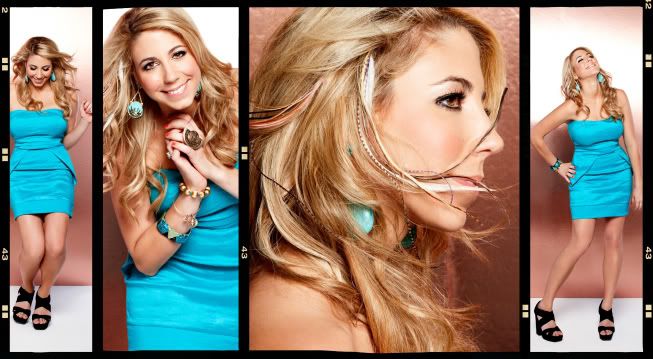 "I Want to Know What Love Is" (Foreigner)
-

Elise is my favourite contestant this year and as such, I'm obviously biased when commenting on her performance but I'll try my best. Haha. Before commenting on her performance, Elise looked beautiful, as JLo noted ala Paula Abdul. Unfortunately, the performance wasn't as beautiful as her look. Let's comment on song choice. Why would she want to sing "Halleluja"? Doesn't she know that's the worst pick ever? So when Jimmy made her change her choice, for an equally awful one, Elise's discomfort showed in the performance and that affected her voice greatly. Yes, there were nice moments and it definitely wasn't as bad as everyone made it sound but she could've done much better.

Rating: 6/10
Colton Dixon & Skylar Laine
"Islands in the Stream" (Kenny Rogers & Dolly Parton)
-
This was ... cute? Colton's hair looks "better" now, at least the awful
skunk
look is gone. The song was obviously picked to favour Skylar and that showed, my guess is that after being in the B3 last week, they needed her to do great tonight. Colton was a good partner.
Rating: 7/10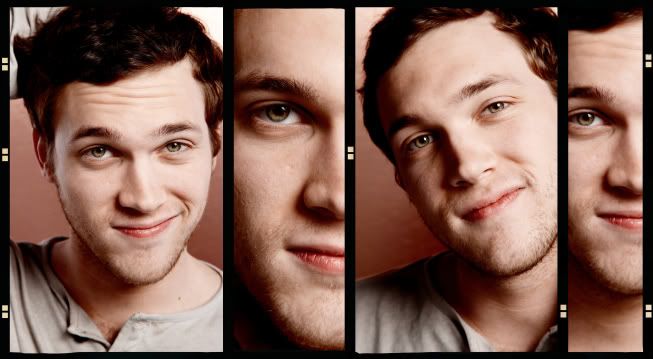 "That's All" (Genesis)
-
"I think this is actually a really good choice for Phil. Fits his voice well, it's the kind of music I can see him doing in the future. It was nice to not have to hear another weird acoustic version of something. On the other hand, this isn't anything new that we've seen from him. And the guitar again.. Hmmph." That's what Charlie said of PP last week and that's totally suitable for tonights performance as well. PP's problem is that he's very lazy when picking a song, and that makes all of his performances sound the same.
Rating: 4/10
DeAndre Brackensick & Hollie Cavanagh
"I'm So Excited" (The Pointer Sisters)
-
Hollie looks so adorable!! She looks like a 10 y/o! Haha. Last week Hollie showed her upbeat side and she's doing it again tonight. She works better in a duet and DeAndre's voice is a good match for her, specailly on this song. Good job for both.

Rating: 7/10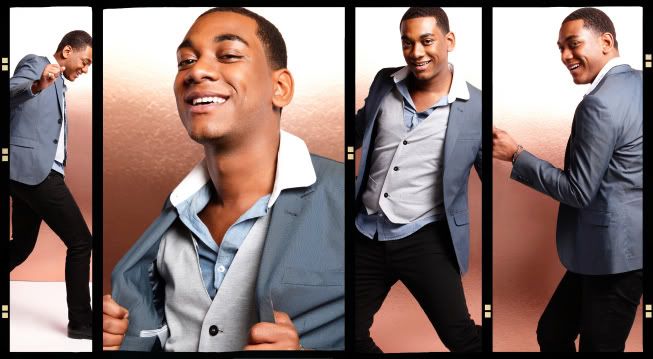 "If You Don't Know Me by Now" (Harold Melvin & the Blue Notes)
-
I know this will sound shocking but I actually like Joshua. He's very Jacob Lusk, only that he's much superior to last season's 6th placer. He's got so much soul and power in his voice it's hard not to connect with his performances. And even with all the overpraising the judges give him, Joshua is slowly becoming a strong contender, not for the title, but at least for a 5th place.
Rating: 8/10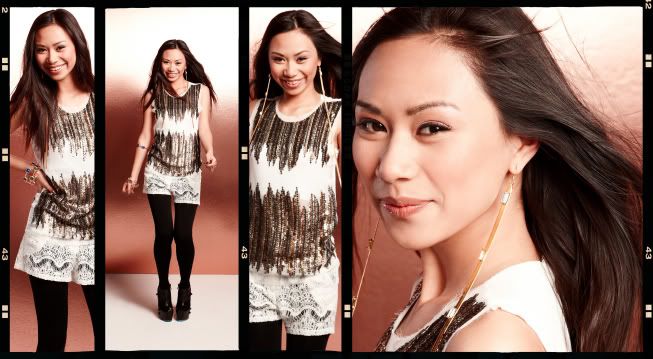 "How Will I Know" (Whitney Houston)
-
It's quite stunning to see someone so young with so much maturity when tackling a song. Jessica's way ahead of her 17 y/o and her outstanding voice will definitely get her far in the competition. She's also got a huge fan base, so the girl is already a Top 3 lock. With "Sweet Dreams" she proved she can bring something interesting to her performances. Tonight, she showed her upbeat side, one I'm not particularly in love with, but her impressive range made that performance a winner for me.
Rating:
8/10
Phillip Phillips & Elise Testone
"Stop Draggin' My Heart Around" (Stevie Nicks & Tom Petty)
-
Thanks for this duet! It helped both Elise and Phillip redeem themselves after some sloppy performances. When Elise sang "Dreams" with Stevie on last week intro package, I was hoping she sang one of her songs cause it was awesome, and I'm so glad she did. Phillip also sounds quite great with his raspy tone on the performance and I loved him as Elise's partner, they should duet every single week! Haha.
Rating: 9/10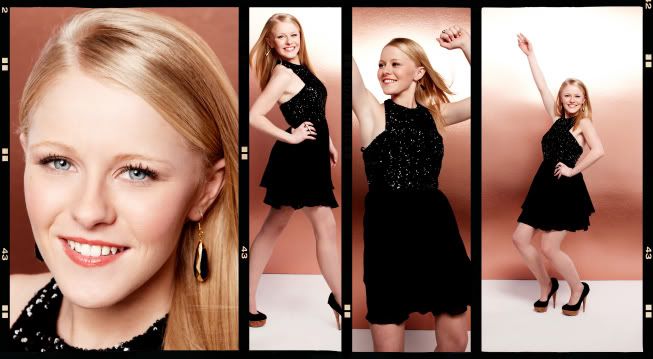 "Flashdance... What a Feeling" (Irene Cara)
-
Hollie showed her upbeat side last week in her trio with Jessica and Skylar, and that intended to prove that she's not the second coming of Pia Toscano. Unfortunately, that's exactly what happened to her tonight. Hollie's "Flashdance" was just like Pia's "River Deep – Mountain High", an uptempo performance she's not particualrly comfortable with. Poor Hollie was crumbling as the song went by and I just couldn't stop feeling sorry for her. I fully expect her to be in the bottom.
Rating: 4/10
Jessica Sanchez & Joshua Ledet
"I Knew You Were Waiting (For Me)" (Aretha Franklin & George Michael)
-
This duo is as stellar as their individual performances and there's really not much else to say, this was fantastic.
Rating: 9.5/10
Colton Dixon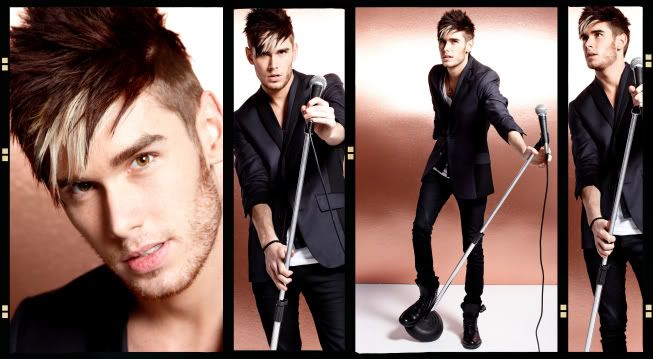 "Time After Time" (Cyndi Lauper)
-
I definitely didn't expect this to happen. As Colton admitted, he totally ripped off Quite Drive's arrengment of this song and surprisingly, I didn't want to vomit when he sang this. I even dare to say Colton sounded quite great on it. I'm really not his fan and I'd like him to leave the competition asap but he's not going anywhere tonight.
Rating:
7,5
/10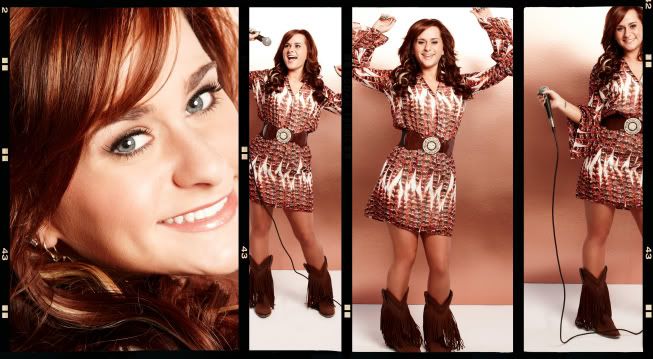 "Wind Beneath My Wings" (Roger Whittaker)
-
After last season's country showdown, I don't ever want to see a country singer in my life. With that said, I can tolerate Skylar's performances just cause she's been delivering some of the most amusing and fun performances from the season. Her "Stay With Me" was incredibly lively and from that moment I've loved Skylar. This was without a doubt, the best solo of the night, she brought emotions to that song and her voice sounded lovely during it. After last week B3 visit, she needed something like this, no need to worry anymore for her.
Rating: 9/10

Ranking:
Skylar Laine
Joshua Ledet
Jessica Sanchez
Colton Dixon
DeAndre Brackensick
Elise Testone
Phillip Phillips
Hollie Cavanagh
Results
Dim the lights, here we go! Our bottom 3 for this week is Hollie Cavanagh, DeAndre Brackensick and Elise Testone. Both Elise and Hollie had it coming, and while PP deserved to be in the bottom, he definitely has more fans than DeAndre, and since DeAndre was next in the rankings, this wasn't a surprise either. It's a hard one tonight, but I think I'll go with DeAndre. Performing first half and overprasing will doom him. The person with the lowest number of votes is... DeAndre. Guess I was right! He sings "Master Blaster" one more time and after the judges consider saving him for the second time, they decide to pass on him, so DeAndre

is eliminated.

No wildcards remain now, and let me say, this is possibly the strongest Top 7 in a while ...
This entry was posted on 5:08 PM, and is filed under
AI, Colton Dixon, Deandre B, Elise Testone, Hollie Cavanagh, Idols, Jessica Sanchez, Joshua Ledet, Phillip Phillips, Skylar Laine, TV
. Follow any responses to this post through
RSS
. You can
leave a response
, or trackback from your own site.