I'm currently looking for some new writers in order to expand the blog given that I can't post the amount of things I'd like to. So if you are interested in writing about anything related to music (news, TV shows, album reviews, introducing artists) just drop me an
email to musicisthedoor@gmail.com
and we can discuss some of your ideas.

Published by Denver Insomniac

After the Judges decide to pass on using the Save last week, DeAndre Brackensick was sent home. Sadly, I think he went home on one of his best performances but at least it was on a good note, I guess. This next week, the remaining Idol contenders take on Songs from 2010 to the present. Who will prove they can be relevant in today's music market? Who will stink up the joint? This... Is American Idol!
Recap after the JUMP...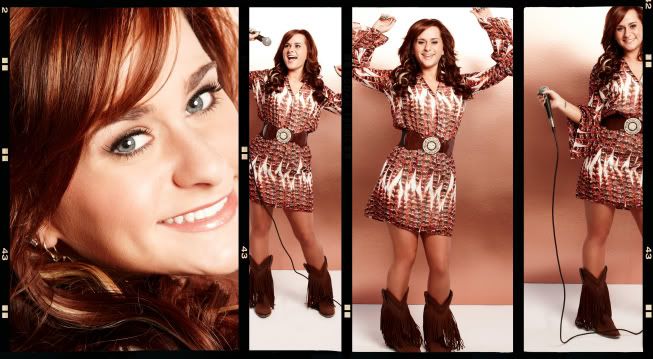 "Didn't You Know How Much I Loved You" by Kellie Pickler - On a random note: It's cool that someone is covering a song from a previous Idol contestant. The stage looks beautiful. When I was listening to the original version, I didn't think this was going to be amazing. Once again, Skylar proved me wrong. I like that she's strumming the guitar. Her higher register in the chorus is gold, she is totally connecting tonight. This is the first time I've really loved Skylar, totally got my vote this night. Well done. Rating: 8/10
Colton Dixon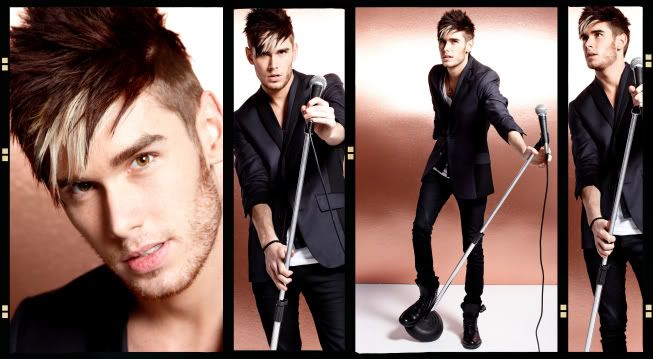 "Love the Way You Lie" by Skylar Grey - So the first thought that came to mind when I heard this song choice was "Colton is a freakin' genius". Again, the stage looks amazing. The falsetto is a bit shaky but I like the slight rasp in the chorus. Between that big note and the low, booming piano keys, I feel like I'm in heaven. Not exactly solid vocally but emotionally, perfect and for me, that's what really counts. Seriously enchanting and beautiful, I cannot stop replaying this performance. Maybe I'm a sucker for stripped back performances but to me, this is one of the best performances of the entire season. Dare I say it's even a very subtle move to head for the Finale. Rating: 10/10
Elise & Phillip
"Somebody That I Used to Know" by Gotye -
Yay! One of my favorite songs right now.. Philip actually sounds really good in the beginning but sadly, it just goes downhill as the song progresses. I think part of the problem is the tempo is too fast. Elise is solid throughout. She definitely outsang him here, not that that is hard to do. Overall, I dug their chemistry and like this performance.
Rating: 6/10
"Stuttering" by Jazmine Sullivan -
I've never heard of this song before. She slows it down from the original version but doesn't change up much else. It's shaky at first but by the ending, she's in her zone. I'm not sure she should have picked a song that's not so well-known but I do enjoy it when she shows her artistic side.
Rating: 7.5/10
"Runaway Baby" by Bruno Mars -
I heard this song for the first time an hour before Joshua played it. Strong song choice even though I don't know it well. Joshua always does really well uptempo and that's when I like him the most. I think this is a solid performance for him. Glimpses of him remind me of Marcus Collins from last season's X-Factor UK. I enjoyed this performance.
Rating: 7/10
Colton & Skylar
"Don't You Wanna Stay" by Jason Aldean & Kelly Clarkson -
Interesting song choice for the duet. Colton seems to be doing well. However, Skylar is clearly struggling. Not that I'm surprised, the notes Kelly hits in this song are phenomenal. Not much to say, it was okay. I still liked it.
Rating: 5/10
"Perfect" by P!nk -
Ugh.. She's slowing things down again. Like I said, I usually love it when songs are stripped back but this isn't working for me at all. I think she would have been better off with the original arrangement. She's not connecting at all. Hollie just isn't at the same level the rest of the contenders are. Please go home now, Hollie.
Rating: 3/10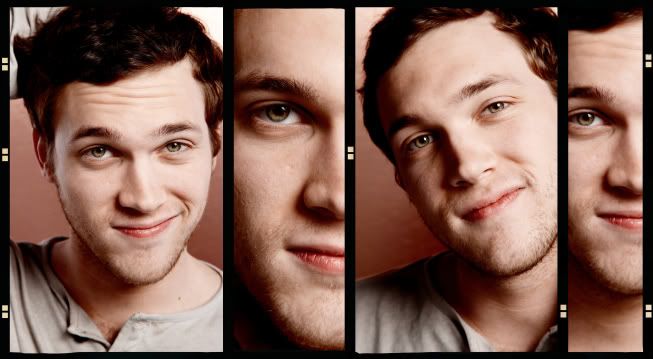 "Give a Little More" by Maroon 5 -
I love this song, I do not love Phillip's rendition of it. He really took the groove out of the song. I've also never been a big saxophone person so that's another minus. The vocal really doesn't go anywhere. I also fail to see how this weird jazz club twist is relevant in today's industry. Another boring performance. Probably another week in the competition.
Rating: 4/10
Hollie, Jessica & Joshua

"Stronger (What Doesn't Kill You)" by Kelly Clarkson - Two Kelly songs for duets/trios? Hmmph... The first part is very shaky for all of them but Jessica basically carries the choruses. By the final chorus, they got their shit together and I really like it. They're all cute together. Rating: 6/10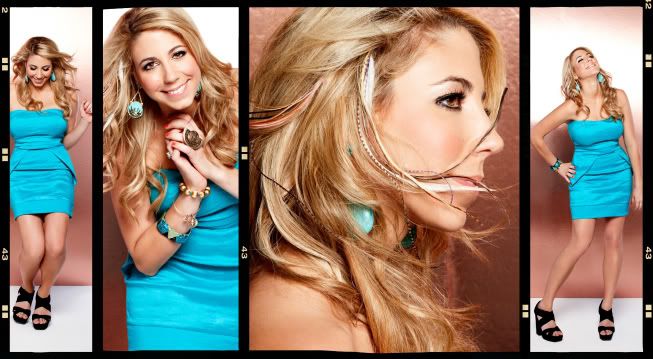 "Yoü & I" by Lady Gaga - Nice song choice. The performance as a whole is slightly lackluster and shaky. This would have been much better if Elise had held her notes longer. But I love Elise's voice and this was still pretty good. Her vocals are always pretty solid and I really liked the arrangement. Was it enough to survive this round? I have no idea. Rating: 7/10
Ranking:
Colton Dixon
Skylar Laine
Jessica Sanchez
Elise Testone
Joshua Ledet
Phillip Phillips
Hollie Cavanagh
I should have seen this coming. Aside from Phillip and Hollie's solo performances, the rest of the night was pretty dang solid. So, as a result, the bottom 3 is shocking. And it is
Elise Testone, Jessica Sanchez and Joshua Ledet.
The Judges are shocked, Steven says they will use the Save no matter what. It is announced Joshua is safe. We're down to two and the person at risk for elimination is
Jessica Sanchez.
I am absolutely shocked and so is the audience and Judges. As she starts to sing for survival, she doesn't even make it to the chorus before J-Lo rips the microphone out of her hand.
Jessica is SAVED
by the Judges. Yay, this is the first time a Save has been used on a girl. The bad news: Jessica was seen by many as the chosen one and only shot for a girl to win this year. Now with Colton and Phillip as the only two who have not been to the bottom three, that chance isn't looking so great anymore.
This entry was posted on 10:05 AM, and is filed under
AI, Colton Dixon, Elise Testone, Hollie Cavanagh, Idols, Jessica Sanchez, Joshua Ledet, Phillip Phillips, Skylar Laine, TV
. Follow any responses to this post through
RSS
. You can
leave a response
, or trackback from your own site.