I'm currently looking for some new writers in order to expand the blog given that I can't post the amount of things I'd like to. So if you are interested in writing about anything related to music (news, TV shows, album reviews, introducing artists) just drop me an
email to musicisthedoor@gmail.com
and we can discuss some of your ideas.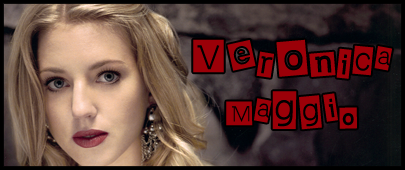 Veronica Maggio is probably one of Swedish most successful new artists. The songstress has been climbing to success since 2006, same year in which she signed to Universal, when her debut album reached a #14, then her sophomore came #7 and her latest album, the stunning soulful "Satan i gatan", claimed the #1 spot for several weeks. She may seem another pop wannabe at first but there's something about her airy singing style that it's both haunting and fascinating. And if you are lucky enough to speak Swedish, you'll also be able to appreciate the beauty of her lyrics. I must admit I considered taking some Swedish classes, I even looked up where I could do them (and I might in the future), cause it sounds so beautiful when she sings in it! I actually learned her song "Jag Kommer", it's funny cause I sing in Swedish and I'm not able to understand what I'm saying. Haha. But seriously, she's got that little something that will get you hooked if you give her a chance, and I know you'll love it!
Videos after the JUMP ...
Buy "Satan i Gatan" HERE (SE)