I'm currently looking for some new writers in order to expand the blog given that I can't post the amount of things I'd like to. So if you are interested in writing about anything related to music (news, TV shows, album reviews, introducing artists) just drop me an
email to musicisthedoor@gmail.com
and we can discuss some of your ideas.

With The Glee Project coming to an end, it's time that I make some coments on the final 4 contestants, considering one of them will be on my TV soon as part of the Glee cast. I've been watching the show but I decided not to make any recaps of it in case it bombed, after all, many newcomers I've covered in the past were cancelled, Must Be the Music and Don't Stop Believing anyone? Since I didn't cover it, the ratings have been great and a second season is almost a fact. And with the final coming on Sunday, here's a little something on each of the top 4 ...
Videos after the JUMP ...
Alex Newell
Over the top black diva. Did I got it right? Not only Alex has been incrediblly annoying all season with his diva demands and his gay sob story but he's also not that a good singer, yeah, he pulls great notes but there's no much connection there. Oh, did I mention that he perform in drag several performances? Yes, you heard it right, he wore a dress, high heels, a wig and lots of make up and the worst part is that Ryan Murphy liked that! With 4 visits to the bottom, Alex is probably the smallest threat to the other contestants, so expect him not to win. Plus, what character could he play on Glee? A TV version of himself? Probably ...
Damian McGinty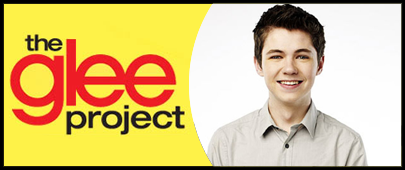 Where to start? Irish kid with a huge accent and an old fashioned style. Super old fashioned. I mean, he's sort of a good singer but the Buble vibe is yawnfest for TV. I couldn't bear seven episodes of this kid where he'll make Glee performances boring and uninteresting. Lea Michele and Chris Cofler are the only ones that can sing boring Brodway songs, I can't stand another kid like them. And we all know he's playing an exchange student if he wins.
Lindsay Pearce
Lindsay could give Lea Michele a run for her money. She's a great theatrical singer and an incredible performer. She oftens looks really bitchy, pissing all of the contestants and even Ryan at times. He actually told her that he wanted to cut her but they needed her. Is that an spoiler? She'll be a replacement for Lea? Hopefully she's crowned the winner, cause she's definitely my favourite contestant. I'd really be surprised if it's not her. She's got the pipes, she's got the look, she's got the personality. Should I say more?
Samuel Larsen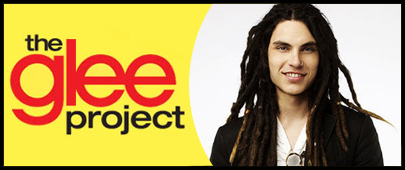 Firstly, I already knew this guy. What's more, I interviewed him after his Idol run. (
HERE
) Yeah, he was on American Idol S9 but was never shown. So it was a big surprise seeing him here. He's a christian, which is probably the character Ryan wants for him, and a really intense performer. He's got that unique mysterious vibe which can be really attractive for viewers. Plus, they seem to love him, so he's definitely one of the front runners ...
So who do you think will be crowned the winner? I guess it's between Samuel and Lindsay. And I also hope it's between them!