I'm currently looking for some new writers in order to expand the blog given that I can't post the amount of things I'd like to. So if you are interested in writing about anything related to music (news, TV shows, album reviews, introducing artists) just drop me an
email to musicisthedoor@gmail.com
and we can discuss some of your ideas.

It was another bad week for Brit Mel Blatt as her much hyped girl band Gap5 had to sing for their lives against powerful singer Māka Fiso. It was Stan Walker who ultimately lost his act but Mel won't forget easily. Also saying goodbye, Fletcher Mills, whose run on the show hasn't been easy, to say the least. The remaining 8 contestants will take on Top 40 hits tonight. Will the judges pick the right songs for their acts? Has Mel learnt her lesson? (Don't count on it) ... It's time to face the music!
Recap and videos after the jump ...
Cassie Henderson
"Pompeii" - 7/10
- The clip starts with Mel's comment on Daniel not knowing what to do with Cassie. We see Cassie being the young girl that she is, getting really frustrated by the criticism. She goes for a mini golf game with Daniel. Daniel keeps showing he has no idea what to do with Cassie. This is yet another bad choice for her. In spite of that, Cassie did a wonderful job with the song, by Cassie standards of course. She sounded good for most of the performance and her tone was really lovely here and even her pitch issues didn't bother me much. That ending was gorgeous. It was indeed the best she's performed so far. So maybe the song wasn't that wrong after all? "Thank goodness that your attitude's come back and your personality's come back. When I look at you now I see a girl that has more balls than Miley Cyrus. I think that you are better than any of them. Saying that, it wasn't perfect but that's the happiest I've been watching you so far" (Mel) -
VIDEO
Moorhouse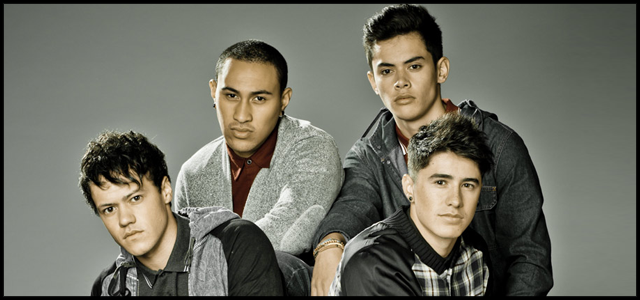 "#thatPower" - 6/10
- From left to right: Rory, Jason, Marley and Brock - The guys went to St Paul's College this week. "We are pretty much going back to school" Rory says. They sing an acapella song, the best I've heard from them in ages. They want to change the world for the better. They said that if they made it to the Top 8 they'll do the reverse bungee. So we see the boys doing it, with Marley freaking out. That actually looks really fun dude! So Mel gave them the shittiest song she could find. They actually sound a lot better than they did in previous weeks yet the song is so awful that it doesn't really give them space to shine. They do some choreography which definitely got the girls excited. They aren't going anywhere any time soon. "That was so fierce. I feel like some of the other weeks you've been quite safe and quite nice and maybe appealed to the 13 y/o girls but now you are just proving that you can appeal to such a much broader audience" (Ruby) -
VIDEO
Whenua Patuwai
"Impossible" - 8,5/10
- He's getting his really short hair cut by his friend. He's doing the James Arthur version of the song. Ruby heard him singing it backstage and she was really moved. "I want Whenua to make me cry this week" she says. He wants NZ to get lost in the song with him. Whenua is one of the few contestants who's improving every week. He has once more topped his previous performance. There was such a raw emotion in his delivery, he made me believe everything he was doing. His voice was just phenomenal here. I got lost in this, just like he wanted. "My whole body was goosebumps. That was better than a whole other performances that we've had on this show. Every week man, you keep getting better" (Daniel) -
VIDEO
Anna Wilson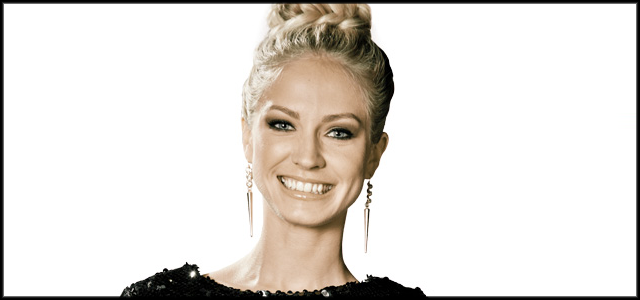 "Radioactive" - 7,5/10
- She's been performing since she was a little girl. She did talent quest, movies, television, adverts, she released some singles, recorded music videos and recorded an album. She wants to do something fun to wash off last week. So she takes Stan for a motorcycle ride. He falls from the bike, as expected. Haha. Another great performance from Mrs Wilson, which will obviously tore apart by the judges. I think they are just jealous of her. Awesome vocals, magnificent delivery. I've to agree with the judges on one thing though, I've never seen something distinctive about her, she seems to adapt to every genre she sings. That's good but I wish she had something I could identify just with her. "I didn't. It felt put on. I didn't believe it for a minute. I know you are a bad girl on a motor cross course but I don't think you are a bad girl in real life and it just feels like you are playing dress up with that kind of look. I much prefer you from your first performance. I think you are better than this direction. Saying that, I still love your voice, I definitely think there's a place for you in the record industry, just not like this" (Mel) -
VIDEO
Benny Tipene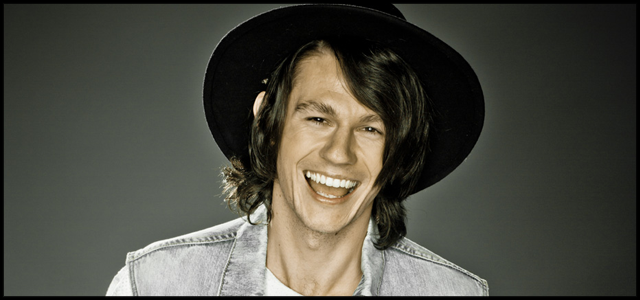 "Lost" - 7,5/10
- The boys did a photo shoot with Ruby, in which they pretend to be gangsters. He was told he has the meerkat look which he thinks is interesting. The other boys are like brothers to him. This is a really interesting pick. I wouldn't have pictured him singing this song, in fact, if he wanted to sing a Frank Ocean tune, this was not it. That said, he actually sounded really good on this performance, the problem is that it was more of the same. I love everything Benny does but he needs to start bringing some more originality to his performances, some diversity. He so charming though! I'd definitely vote for him. "This is the most emotion I've ever see you give in a performance but I've to agree with Mel, you started from the top, you kinda have to maintain your spot and grow even more, just step it up another level next week. But I did love that performance" (Stan) -
VIDEO
Gap5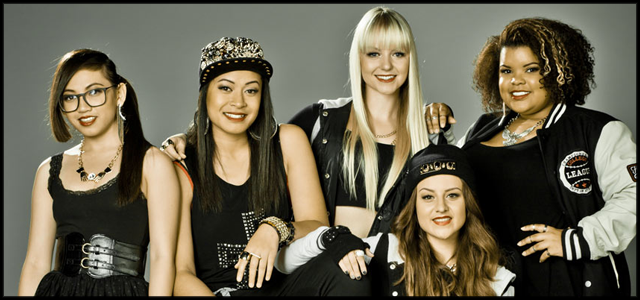 "Blurred Lines" - 4/10
-
From left to right:
Nica, Taiva, Alexandra, Hannah-Jane and Nicole - They had a surprise B3 visit last week. They were in shock because they didn't expect the outcome. "It was heartbreaking" Hannah says. We see the girls exercising, then singing. I give up on Mel, she sucks as a coach, she'll never change, period. Her girls almost left last week so what does Mel do? She gives them this joke of a song. This girl needs to grow a pair of balls, asap. Pick your own song for god's sake! Such a disappointing performance! Nice choreography but the vocals were so atrocious and that's a weird thing cause the girls always sound so good. I wouldn't rule out a second B2 visit this week. "I love the visuals, I couldn't hear the words. I couldn't connect, I don't actually know what I really listened to. I'm not sure if you guys were hitting the notes, I couldn't tell" (Daniel) -
VIDEO
Jackie Thomas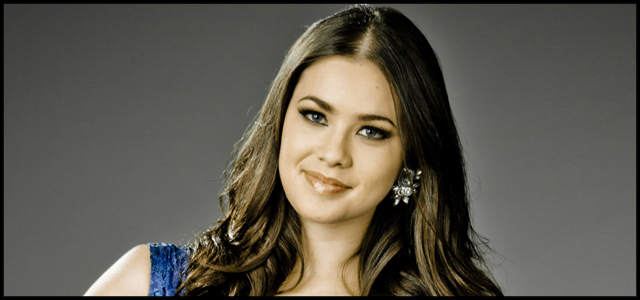 "Stay" - 8/10
- Jackie gives her mom a backstage tour. "Most important part of my day is makeup" she says, "I think they are trying to make me look like Mila Kunis but it doesn't work out so well". Daniel gave Jackie such a massive song. She kinda pulls it off but it's not as great as the judges make it sound. She's got a beautiful voice and this was a gorgeous performance but something was off to me. It felt a little underwhelming, as if she wasn't giving it her 100% vocally. Miles better than most performances though. "That was absolutely stunning, I loved your delivery of that song, it was captivating, it was compelling and totally believable. What you did was undeniable" (Ruby) -
VIDEO
Tom Batchelor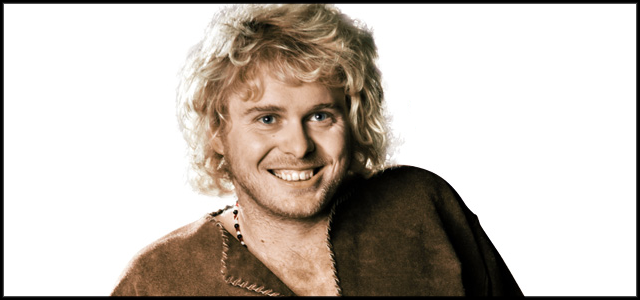 "Ho Hey" - 7/10
- Ruby tells us to prepare to get our hearts melted. She was really impressed by Tom's performance last week. He actually played rugby at school, something I thought he was joking about in earlier weeks. He thinks he's gonna let his guard down with this song. A good song for him but just like it happened with Jackie before, it felt like he was running on fumes. It wasn't until the very end that some sparks appeared. It was a sweet performance despite his lack of energy though. "I have to agree with Mel, it's calmed down a bit for you in terms of performance. I don't know if it was the song choice because I believe you're actually one of the best singers in this competition. I still believe that people will vote for you but I think it was the song choice" (Stan) -
VIDEO
Rankings
Whenua Patuwai
Jackie Thomas
Benny Tipene
Anna Wilson
Cassie Henderson
Tom Batchelor
Moorhouse
Gap5
Who should go home?
Moorhouse
Results
Bottom 2:
Gap5 - "No Diggity"/"Thrift Shop"
- Mel's shocked she has to do this again. Don't be, this is all your fault. The girls bring us the coolest performance they've delivered since the live shows began. It's sassy and edgy but most importantly, it's very well sang. Props to Nicole on that solo lines, that was awesome. -
VIDEO
Anna Wilson - "Imagine"
- This takes me back to her "Landslide" cover. I complained I couldn't find that distinctive quality about Anna but I've now. It's that gorgeous crystal clear voice we saw that first week. Very, very pretty. -
VIDEO
"Anna, I love you, your voice is amazing but Gap5 just brought it tonight. I love my girls, I'm gonna stick with them obviously so the act I'm sending home is Anna" (Mel)
"Gap5, you brought it tonight. Anna, I'm sorry for letting you down. I didn't think it was gonna be this hard. The act that I'm sending home is Gap5" (Stan)
"Anna, I think you had consistently great vocals on the show and you delivered some really strong performances but the whole way through it, the thing with you has just been I just want to know what your identity is as an artist but I see so much in your voice. Gap5, you just brought it on the stage but then last night was a bit of a mess for me. I think you guys have so much sassiness and fire and so much potential in what you do so the act that I'm sending home is Anna" (Ruby)
"Anna, you sing everything in tune, you have not gone out one note for this entire competition. You work incredibly hard, you look like the package and it's gonna take more than that to sell a multimillion dollar career. Gap5, if you get the right management and you work the heck out of yourselves you could do really well. NZ needs a good girl group, the act that I'm gonna send home is Anna Wilson" (Daniel)
Eliminated:
This is somewhat shocking. I wasn't expecting Anna to be eliminated this soon but the judges have been throwing her under the bus since the lives began so it was bound to happen. It's a shame the audience and the judges weren't able to connect with such a talented lady cause there's definitely a place in the market for someone like her. I wish she takes this experience and makes the best out of it. Stan has no acts left in the competition now and we are only down to 7! That leaves Mel and Daniel with 2 and Ruby with 3. Ouch. "Mel needs help so ..." Stan says.
This entry was posted on 10:48 PM, and is filed under
Anna Wilson, Benny Tipene, Cassie Henderson, Gap5, Jackie Thomas, Moorhouse, Tom Batchelor, TV, Whenua Patuwai, X Factor NZ, XF Series
. Follow any responses to this post through
RSS
. You can
leave a response
, or trackback from your own site.