I'm currently looking for some new writers in order to expand the blog given that I can't post the amount of things I'd like to. So if you are interested in writing about anything related to music (news, TV shows, album reviews, introducing artists) just drop me an
email to musicisthedoor@gmail.com
and we can discuss some of your ideas.

Not even Best of British week could save Mel from losing one of her acts as struggling rap duo L.O.V.E were sent packing after facing fellow category act Moorhouse. This week, two contestants will be heading home, with the pressure higher than ever, will we have a shocking result tomorrow? Will Ruby finally lose one of her acts? Will a judge be left with no acts? ... It's time to face the music!
Recap and videos after the jump ...
Māka Fiso
"Never Too Much" - 6,5/10
- Stan thinks that Māka is so good that the judges are always trying to find something to critique, in truth, most of their comments were valid. He also doesn't agree that his act needs to connect more because he knows he did connect. This week he's getting his groove on. "I'm not a dancer by any means but I do enjoy dancing, I think maybe it was something that I'd have liked to take up at some point of my life, I guess this is the closest I'll ever get" Māka says. This should have been Māka's week but after witnessing this performance, I'm not sure about that. I don't know what Stan was thinking with this song choice, it's definitely not as soulful as it should and while he does quite a great work with it, it's a bit disappointing. His dancing consists of moving in place and there are not many big moments for his voice to shine in this performance. Amazing vocals though, it's a feel good song, very pleasant. "I think you did amazingly Stan with the whole production. I get this whole thing, I've seen better from you but it was excellent, it was good" (Daniel) "That's one of my favourite songs. I really liked everything, the only thing that I couldn't get out of my head while I was watching you was that it felt a bit cruise ship, a Luther Vandross tribute act, a really good tribute act, but a tribute act all the same. I enjoyed it, as I would if I was on a boat" (Mel) I think she nailed what I was actually trying to say. Haha. -
VIDEO
Benny Tipene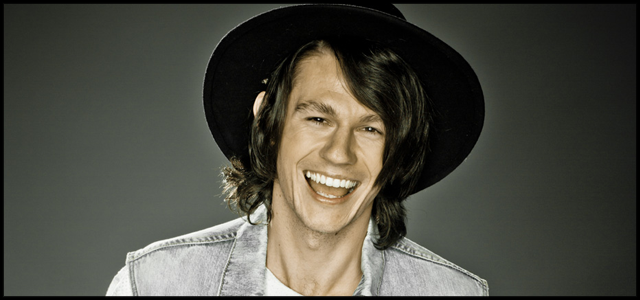 "Sexual Healing" - 9/10
- He picked this song, he calls it "pretty interesting". "The first time I thought of soul, the first song I thought about was 'Sexual Healing'" he says. "I just want to say I've nothing to do with it" Ruby tells us. He grew up with Marvin Gaye. The song didn't have a huge meaning to him until he heard Ben Harper's acoustic cover. "You can kinda see the skeleton of the song and the heart of it" Benny says. This is very cool, I'm so glad Ruby is letting him do his thing. He's got a strong sense of artistry and he really knows what he needs to do. He's easily the star of the season, I don't think there's anyone as good as he is. He's ready. I loved this cover, Benny's voice sounded wonderful on this very slowed down arrangement. I still felt like he was holding back a bit, he needs to fully let go when he gets on stage. That'll get him the crown. "Your voice is great and you are always true to yourself, you took such a classic song and you made it your own, I still wanted a little bit more, like you are making love sort of thing, but I love the artist that you are. I can't wait to see you do your own stuff, do you" (Stan) -
VIDEO
Anna Wilson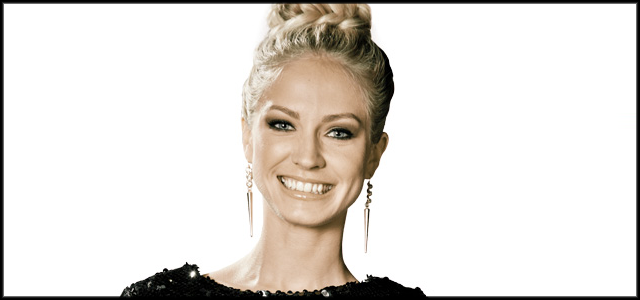 "At Last" - 7,5/10
- Anna is 100% confident that she's gonna deliver it how it should be delivered. She's gonna be dedicating this song to her husband. "I think she's kissed a few frogs and she finally found her prince" Stan says. She considers this song will let all her emotions out, "at last my love has come along", she says. As usual, Anna does a gorgeous job with the song. It's perfectly executed and her pitch is spot on. For the first time, I didn't felt much of a connecting in her performance. It seemed she was more focused on being sexy than actually delivering the song's meaning. I love her voice though, it's so clear. For some reason, the judges keep trying to throw Anna under the bus, it's getting really annoying. "I just don't feel after seeing your performances, I don't understand who you are as an artist because every time you do a song, instead of bringing it into your world, it's like you morph into what you need to be for the song. I feel like we need a sense of consistency" (Ruby) -
VIDEO
Gap5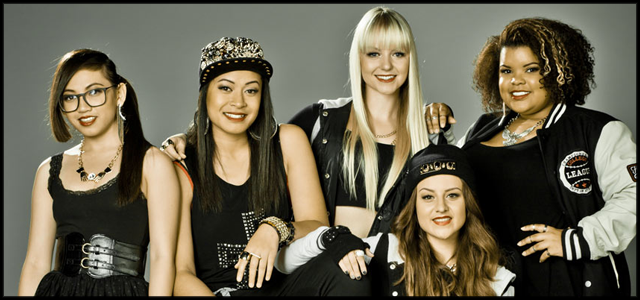 "Mr. Big Stuff" - 7/10
-
From left to right:
Nica, Taiva, Alexandra, Hannah-Jane and Nicole - They thought they were gonna be in the B2 last week. They are scared about the double elimination. Alexandra was getting married but postponed her wedding for the competition. We see her trying some weeding dresses. "Once you marry one of us, you marry all of us" Nicole says. I give up on expecting Mel to pick better songs for her acts. One would thought she'd have learnt after last week but obviously she hasn't. This is a good group, with loads of potential, but she's just ruining them. This was an awful song choice, they sounded the best they could on it, but with so many soul classics out there this was the best Mel could find? "I thought that the dancers were a bit of a discredit to your performance, I don't think you even needed them. All you need is you, you guys are awesome. The one thing I love about you is consistency and the way you look and the way you come out as artist" (Stan) -
VIDEO
Whenua Patuwai
"When a Man Loves a Woman" - 8,5/10
- His mom and brothers are coming to see him perform. When he was younger, he used to get in a lot of trouble, he had a fight with his mom, said some nasty things to her and made her cry. That's when he realized he needed to change. That's what I call a great performance! For the first time this season, Whenua let it all out and delivered his best performance to date. He's definitely a soul singer, Ruby picked a perfect song for him to show us this side. I didn't know he had it in him but he proved me wrong tonight. "This is the second week in which the beast within you has risen.I like the beast arising and I want to keep you in the competition just to see what else you pull out of yourself" (Daniel) -
VIDEO
Tom Batchelor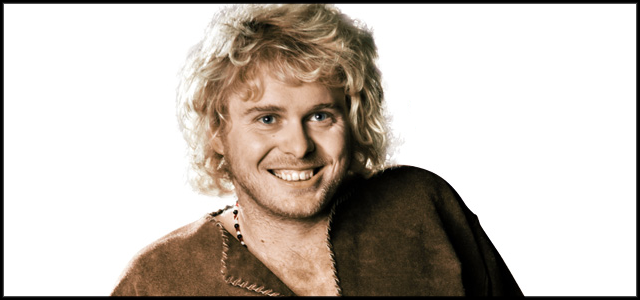 "Feeling Good" - 7,5/10
- What he's doing now is the complete opposite of what he was doing before, busking. "I was playing music to stay alive" he says. Ruby thinks this will be his most epic performance. He'll try to take things more seriously cause he doesn't want to let anyone down. Tom is playing an electric guitar this week, it doesn't add anything to the performance though. This was ... weird. Tom is growing on me, whether he does it on purpose or he's actually like that is no longer an issue for me, he's just this weird dude when he performs and it's quite compelling. His vocals aren't perfect, yet they are interesting and surprisingly powerful. Not an awesome performance but pretty good. His crying at the end was baffling though. "You are so annoying. I hate that you come out here and you are really good and then, you know, what am I supposed to say about that? Apart from, that ain't no soul song, that's a jazz song, but luckily, you've got soul in you" (Mel) -
VIDEO
Cassie Henderson
"I Say a Little Prayer" - 5/10
- We get to see Cassie being they young girl she is, joking around, wearing some silly costumes. Gap5 are like her sisters. The girls gift her a shirt that says #babygap. Daniel finally took Mel's (mine actually) advice. Cassie is just standing there, singing. Not much of an improvement if you ask me. It's a shame, cause it did begin pretty promising but as soon as the tempo got faster, she lost all her pitch. The arrangement of the song was horrid, there was no arrangement at all actually. Very off tune, Daniel told the Gap5 girls to get some singing lessons before, the one needing the lessons is Cassie. I'm not sure how long people are gonna vote for her just because she's young. "I wish Daniel had kept it slow like in the beginning. Cassie, I feel really bad because you are the youngest contestant here and you could be a pop star tomorrow. The thing is and the problem is, I think your mentor doesn't understand how to work with a 14 y/o girl. I just don't understand, when you hear her voice it's very young, you're always giving her grown up songs. There has to be a point were you've gotta sit back and really listen" (Mel) Daniel is trying to make us believe Cassie picked this song, I highly doubt that. Stan also thinks Daniel has made the wrong decisions every week. -
VIDEO
Moorhouse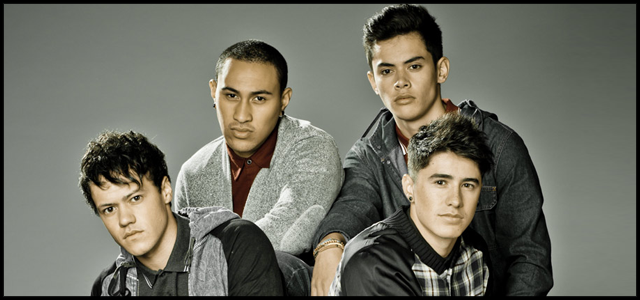 "Ain't Too Proud to Beg" - 6/10
- From left to right: Rory, Jason, Marley and Brock - "It's hard breaking knowing that you are in the B2" Jason says. They really love singing and really want to be here. Mel doesn't think the song she gave them didn't translate well. The boys took Mel to a rugby game since she wanted to know more about NZ's culture. Another bad song for them. It may have been hard for Mel to find the right song this week but I seriously doubt this was the best she could get. I liked this performance more than last week's, they did a decent job with it, it was probably their best performance since the liveshows began. After their shock visit to the B2 last week, they'll probably be safe tonight. And I guess they deserve it, that wasn't so atrocious. "Everyone loves you. They are honestly some of the funniest guys I know. I love the joy and the funniness that you bring. I'm glad you came back with something like this, I thought it was perfect" (Stan) -
VIDEO
Fletcher Mills
"Ain't No Sunshine" - 6,5/10
- Ruby feels like Fletcher found his confidence last week. She wants him to get rid of his self doubt. He wants to put a performance in which people say "I've got to vote for this guy". Unfortunately, this performance didn't make me feel that way. Last week was quite great but he's back to the first few weeks here. He wasn't such a mess vocally but he wasn't great either. It was just ok, the set was much more interesting than what was going on on stage. I felt like it lacked emotion, dynamism, energy. I didn't look like he was even trying at times. "You did step it up a notch from last week and it's definitely better again but it still felt, it was just a bit like you were the background, it felt a bit wet. You know what, you've got a lot of fans and you're probably gonna get saved again but I don't necessarily think that someone should lose their place for you" (Mel) -
VIDEO
Jackie Thomas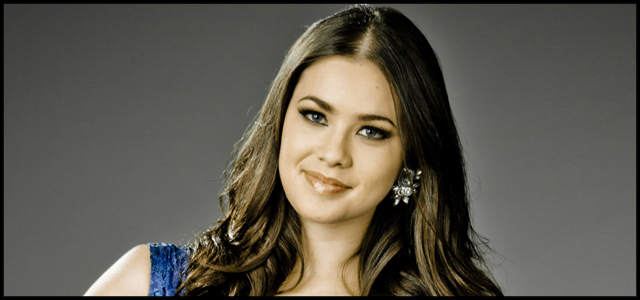 "Son of a Preacher Man" - 7,5/10
- She's been performing in school plays and things like that all her life but when she was a dancer. She loved ballet. In high school, they did West Side Story and Grease, which was her first time singing. Doing it was when she discovered that she was passionate about music. She wants to keep doing this forever. I was starting to believe Daniel got Jackie but it's clear he doesn't. This was yet an awful song choice for one of his acts. Jackie did ok with it but considering she had the pimp spot, she could have gave us a much more epic performance. I love this song but it doesn't work with Jackie's unique tone. It wasn't that bad though, it had a few moments here and there, the whole delivery should have been a moment though. "Vocally, you had some really nice moments in there. Daniel, I loved the set. I just felt like you needed a little bit more of a naughty sense in your eye, a little bit more attitude. Just didn't feel like you were fully committing to the song" (Ruby) -
VIDEO
Rankings
Benny Tipene
Whenua Patuwai
Jackie Thomas
Anna Wilson
Tom Batchelor
Gap5
Māka Fiso
Fletcher Mills
Moorhouse
Cassie Henderson
Who should go home?
Māka Fiso
Fletcher Mills
Results
Eliminated:
Fletcher Mills
It's hard to say what went wrong with Fletcher. He started really strong with a distinctive sound and an interesting tone yet all that went away the moment he returned to the competition. His performance this week wasn't horrible but it wasn't a stand out either. It felt like he had gave up and after all the hate he's been getting lately, it's no wonder he's felt that way. It's a shame indeed.
Bottom 2:
Māka Fiso - "Is this Love"
- This performance is way more soulful than what he gave us last night. It's actually an amazing performance. I never saw him as a contender but this was such a phenomenal cover, I thought Stan was a great coach but seeing this, I'm starting to doubt that. -
VIDEO
Gap5 - "Turning Tables"
- Good performance but Māka's was slightly better. Their harmonies weren't that tight and their pitch was off a few times. That said, the girls are much more marketable. They could be big if mentored the right way, like Little Mix was, I don't think Mel can do that though. -
VIDEO
"I just want to say to the Gap5 girls, I don't even know why you are here. I'm disappointed that people don't vote. I think you are phenomenal, I love the way you look, I love the way you sound. I love you all. Māka, you are my brother and I'm so proud of everything that you've done and all that you've achieved. I'll fight for you to the very end. So the act that I'm sending home with so much regret is Gap5" (Stan)
"Māka, I think you are such a nice guy, you are a great guy with a great voice but this is a competition to find a current act, an artist that it's gonna sell internationally and I know my girls Gap5 can do that. With regret, I'll be sending Māka home" (Mel)
"This decision is horrifying. Someone who can actually sing, like actually sing sing, vs someone, a group that can really sell records in NZ. XF is about international sales, I don't like this part, the act that I'm sending home tonight, Māka Fiso" (Daniel)
"Māka, I think your voice is absolutely undeniable, you are one of the best voices on this competition. I respect you so much and your gift, that's a huge gift. I feel like sometimes you're not able to connect. Gap5, I feel like you guys are strong, I know were you'll sit in the market, I know what you're all about, and maybe vocally you don't have what Māka has but you've got a fire when you come on stage. This is an awful decision but I think right now for this competition, Māka, I'm so sorry but I'm gonna send you home" (Ruby)
Eliminated:
Well, I called it, didn't I? (And I swear I didn't add it after knowing the results) Māka is a phenomenal singer but he's not current. It'd be extremely hard to market him and the judges realized that. His performance this week was so disappointing. He didn't deserve to go home but after some off weeks, it wasn't that surprising after all.
This entry was posted on 7:26 PM, and is filed under
Anna Wilson, Benny Tipene, Cassie Henderson, Fletcher Mills, Gap5, Jackie Thomas, Māka Fiso, Moorhouse, Tom Batchelor, TV, Whenua Patuwai, X Factor NZ, XF Series
. Follow any responses to this post through
RSS
. You can
leave a response
, or trackback from your own site.