I'm currently looking for some new writers in order to expand the blog given that I can't post the amount of things I'd like to. So if you are interested in writing about anything related to music (news, TV shows, album reviews, introducing artists) just drop me an
email to musicisthedoor@gmail.com
and we can discuss some of your ideas.

Published by Kevin Mc Stravock
After the knockout rounds, each coach has whittled their team down to just three artists with more than a couple of shock decisions (*cough* Abi and Conor *cough*). Anyway, tonight the Top 12 will perform with each coach getting to save one of their three artists. The remaining two on each team will go head to head in the public vote with one artist from each coach heading home. That means by the end of the night, there will be just eight artists remaining, two per team.
Recap and videos, after the jump ...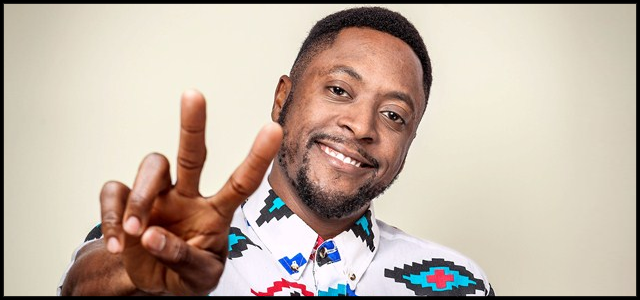 'Wonder' by Emeli Sandé ft. Naughty Boy - 7/10 -
Matt is the only remaining 'steal' act in the competition after Jessie decided to take him through to the live shows last week, having stolen him from Team Will in the Battle Rounds. He works for The Dogs Trust but says that although he loves his job, he would like the chance to make it big in the music industry. This performance is definitely energetic, he has a good voice and a lot of energy on stage and it's nice to see him singing something contemporary but I'm not sure that it's a brilliant choice. Jessie warned Lovelle off singing it last week and I'm not entirely sure that it suits Matt any better than it would have Lovelle, Matt has a rasp to his voice that he unleashes at certain points in the songs and there isn't a moment that allows him to do that in this song. It's quite disappointing because vocally, he gives it as much as he can but it's just a quite good performance. - VIDEO
Ash Morgan
'Lego House' by Ed Sheeran - 6.5/10 - Ash is the talented but lacking in confidence Welsh singer on Jessie's team who has made himself a favourite in the competition due to his impressive vocals in the previous rounds of the competition. I'm not loving the way the song has been rearranged, I don't think a gospel-feel really suits this track and I don't think it really does him any favours. The song is already a slow track so slowing it down even more and adding a piano just makes it feel really dated, and vocally, I think this is probably Ash's weakest performance to date, he sounds a little bit pitchy on the chorus and although his runs are impressive, I'm not overly impressed by the performance. Jessie claims that it's the best vocal that she has ever heard on 'The Voice', a gross exaggeration in my opinion as I don't envisage it even being the vocal performance of the night. - VIDEO
Sarah Cassidy
'Love Sensation' by
Loleatta Holloway - 6.5/10 -
This is another really unusual song choice, picking a pretty obscure dance song from the 80's probably isn't the best option and it really shows in Sarah's delivery of the song. She does as well as she can with the song but it's not a particularly good song choice and the band seem to totally change it to the point that it's vaguely recognizable, I could see her pulling it off ever so slightly with the original arrangement but not with this arrangement. Sarah reminds me of Samantha Jade (from The X Factor Australia) and even the style of this performance, right down to the staging and outfit is similar to some of Sammie's performances last year. Jessie definitely hasn't done this girl justice, she should have been given something more contemporary that could show off her voice. - VIDEO
'Is This Love' by Bob Marley - 8/10 - What is with the coaches and poor song choices tonight? Another very average song choice for Alys, who originally auditioned last year and was rejected before returning this series where all four of the coaches turned for her on her superb rendition of Mumford & Sons' 'The Cave'. I'm not sure what prompted this song choice, I would have loved to hear her singing something by Lucy Rose or Alpines as I think she could have put her unique spin on it with her dialect which comes through in her vocals. She does as much as she can with the song choice and it's a good performance in the end but purely down to her vocals and for no other reason, she has a beautiful tone, perhaps
the most distinctive voice in the competition so I hope she gets through tonight as she deserves to. -
VIDEO
Joseph Apostol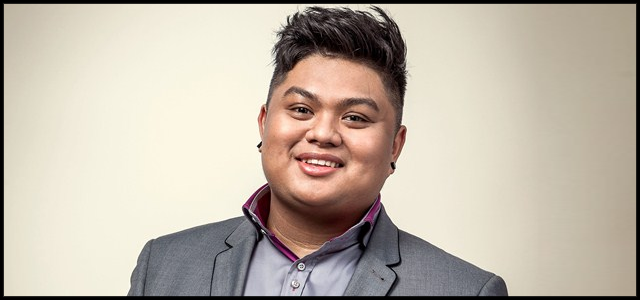 'Higher And Higher' by Jackie Wilson - 6/10 -
Joseph Apostol has impressed the coaches with his strong vocals in the past but I've always felt a little underwhelmed because I just feel like there is something missing from his performances, perhaps a connection with the audience. This is another
average song choice, it's very karaoke in my opinion and unfortunately, Joseph's rendition of it does nothing to lift it to a different height, it just feels like a decent karaoke rendition of the song. The staging, the dancing, the pink suit, everything feels really dated and cheap and considering that Joseph's voice is really strong, I would have expected something more, I just don't see him as someone who can sell a lot of records. -
VIDEO
Mike Ward
'When I Was Your Man' by Bruno Mars - 7/10 -
Country artist Mike Ward shocked us all in the auditions when he belted out a country song as opposed to rap, which we based on what he looked like. Tom takes a risk this week with Mike by arranging a non-country song as a country track. I'm not sure how well it pays off as I'm not a big fan of the backing, it does make the song sound like it's being played on a CD player that has been left out in the rain. That said, his tone sets him apart from the other guys in the show as he sings it very well, yes vocally there are bits which feel out of tune but he does a good job with the song and to his credit, there aren't any male vocalists like him in the UK music scene at the moment, all the big country artists are American. The one thing that takes him down a few points is his emotion, I'm not feeling an awful lot of emotional delivery from the song and considering that it's a song about love, it's quite vital to deliver some sort of emotion. -
VIDEO

Andrea Begley
'Ho Hey' by The Lumineers - 7.5/10 -
Andrea has been one of the most hyped contestants in the competition so far. She has been praised by mentor Danny for her votes but despite this, I haven't really loved her performances. She has a nice tone but I find her voice a little lackluster and i can't help but shake the feeling that Abi Sampa, who she beat in Knockout Rounds is a better vocalist. The song is definitely in her style but for me, unlike Shannon Murphy who took the song to a new dimension on 'The Voice Of Ireland', Andrea makes it sound a little old fashioned. The arrangement probably makes it sound more dated than the song is (it was only released last year) but I'm not sure that it's a brilliant vocal performance. It's a good vocal performance, just not superb. -
VIDEO
Mitchel Emms
'Radioactive' by Imagine Dragons - 8.5/10 -
Mitchel's inclusion in the live show line-up definitely surprised a lot of people as he was put through in favour of favourite Conor Scott. However, he does have a good rock voice to be fair so maybe he will surprise me tonight. I love this song, it's a current, catchy track that fits Mitchel perfectly. I really like the start of the song when he sings it to a stripped back piano backing, once the band kicks in and it becomes a much more energetic performance, I think his vocals slip back a little back however in terms of performance, he easily moves around the stage and gives a real performance, he's probably the best performer so far tonight and though I fully expect him to go tonight (Andrea will probably be saved either way and Karl is one of the favourites so I don't see him going), he has done himself proud with that performance. He really rocked it out tonight and vocally, he was very impressive, I hope I'm wrong about him going home. -
VIDEO
Karl Michael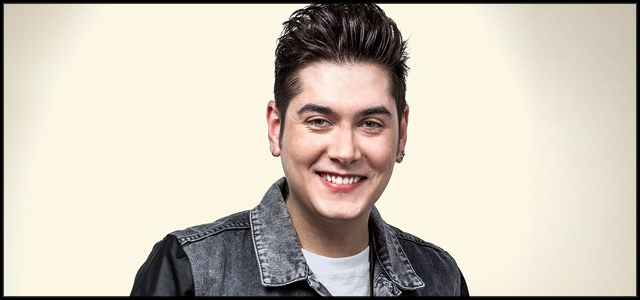 'A Thousand Years' by Christina Perri - 7/10 -
Karl's first two performances have been brilliant, his last performance however really disappointed me. I expected it to be amazing but the song just didn't really do anything for me. However, I'm intrigued by this song choice, he is great at capturing the emotion of the songs he sings so I'm hoping he can do a good job on this track. Right well my big pet peeve here is that he is out of time, he sings the chorus too quickly which for me sucks away the emotion of the song, the beauty of the song is its' slow melody and whispery vocals and by singing the chorus quickly, it just sounds like an average karaoke rendition. That said, his tone is very nice but at the end of the day, I feel like it was just an alright performance, there are a few pitch problems and even the emotion of the song wasn't delivered as effectively as his previous performances, this is probably my least favourite performance of Team Danny. -
VIDEO
'Where Have You Been' by Rihanna - 8/10 -
Leanne's insane vocals are probably what makes her such a standout contestant, her best performance for me was her insane upper range in the Battle Rounds and I really hope that this performance will also encapsulate upon her strong range. Okay, so we're not going to see that, the song is a bit of a strange choice but already I can see that Leanne is doing a great job with this, Rihanna's songs aren't for the most part all that vocally demanding but this song especially is a bit too upbeat to really show off Leanne's voice yet she sings it and then some, vocally it's brilliant, in fact she couldn't do better, the one thing I'll say is that I'm disappointed that she has been shafted with this song choice because the other two are equally amazing and as one of Team Will has to go, I have a strong feeling that it'll be Leanne who heads home tonight, I would love to be wrong but I don't see it happening, I think Cleo and Leah will go through providing their performances are good. -
VIDEO
Cleo Higgins
'Imagine' by John Lennon - 9/10 -
Cleo has been singing upbeat songs with a lot of attitude so far which has led people to accuse of her being cocky, I don't think she is, I think she's just a confident performer due to her experience in the industry. It's nice to see her being given a song to show off her vocals at their most basic, on a stripped back piano ballad. This track requires something special because it is so well loved and you need to be not only a great singer but a great performer to capture the emotion of the track. I can happily say that Cleo really nailed this, it was a fantastic performance, easily the best of the night so far and she nailed that last note, there was one moment when I feel that she went slightly overboard vocally but the rest of the song was pitch perfect, great performance, it all depends on Leah whether Cleo gets Will's fast pass but I really think Cleo deserves to make the semi-finals after that. -
VIDEO
Leah McFall
'I Will Survive' by Gloria Gaynor/Chantay Savage - 10/10 -
Leah is one of my favourite artists ever to have been on a talent show, never mind just 'The Voice'. I love how she has such a quirky style yet she can really belt out those big notes and her range is insane, she has such a sexy tone to her voice, it's very alluring. She starts it off with a stripped back jazz arrangement before launching into the song head on, vocal tricks and on, she is killing this and then some, if you could bottle that voice, it would sell for millions, her tone, her stage presence, her range, pretty much everything about Leah is that of not only a ready made popstar (showing my inner Louis Walsh with that comment) but of a future superstar, I can imagine her having universal appeal. In case you haven't already noticed, I quite enjoyed that performance from Leah, if anyone can turn the fortunes of 'The Voice' around and really make a success of it then it's Leah. -
VIDEO
1. Leah Mc Fall (Team Will)
2. Cleo Higgins (Team Will)
3. Mitchel Emms (Team Danny)
4. Leanne Jarvis (Team Will)
5. Alys Williams (Team Tom)
6. Andrea Begley (Team Danny)
7. Matt Henry (Team Jessie)
9. Karl Michael (Team Danny)
10. Sarah Cassidy (Team Jessie)
11. Ash Morgan (Team Jessie)
12. Joseph Apostol (Team Tom)
Results
Sarah Cassidy
This entry was posted on 12:01 PM, and is filed under
Alys Williams, Andrea Begley, Ash Morgan, Cleo Higgins, Joseph Apostol, Karl Michael, Leah McFall, Leanne Jarvis, Matt Henry, Mike Ward, Mitchel Emms, Sarah Cassidy, The Voice UK, TV, TVO Series
. Follow any responses to this post through
RSS
. You can
leave a response
, or trackback from your own site.