I'm currently looking for some new writers in order to expand the blog given that I can't post the amount of things I'd like to. So if you are interested in writing about anything related to music (news, TV shows, album reviews, introducing artists) just drop me an
email to musicisthedoor@gmail.com
and we can discuss some of your ideas.

15 February, 2014 6:03 PM

9 acts were chosen to compete in the liveshows and tonight, they'll perform for the first time in the hopes of earning the audience's love. Only 8 will make it to next week's show, who'll be the first one out? ... It's time to face the music!

Recap after the jump ...
This year,
Bong
will be joining me, both commenting and translating for us. His comments will appear in
blue
, mine in black.
I am Bong, an aspiring Danish songwriter. Don't put too much into the name (it's a long story). I was a commentator here on MDS three years ago, and it was fun. And as they say, those who can, do, and those who can't teach, or critique, so until I get that smash hit song, here I am.
My purpose here, as a native speaker, is to give you the gist of what is said in Danish. It will rarely be a full translation, but I hope you will get something out of it. In addition I get the chance to say: I like this, and I don't like that. You are welcome to ignore that part.
I should add that I have not followed the prelude to the liveshows intensively this year, so tonight I will see and hear most of the acts for the first time.
Pernille Nordtorp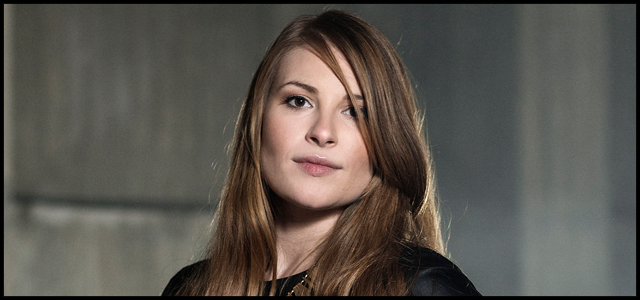 "Blue Jeans" (Lana Del Rey) - 7/10
- Unfortunate position, she obviously doesn't have the biggest fan base so she's in a disadvantage. Remee didn't gave her the best song since this choice is a little obvious but Pernille still managed to deliver, even if she was flat in a few spots. She's got such an effortlessly sultry tone, that I can forgive those little issues. I particularly enjoyed how gritty the performance got towards the end. Hopefully the audience did too.
I love the song choice (Lana Del Rey) and that tremolo on the guitar. Not initially too impressed by her voice… but some of the phrasing was delicious.
Blachman
: Exhibitionist.
(Coming from Blachman this is high praise.)
Lina
: Insanely great.
The judges appear to be very polite and nice to each other.
Remee
: We rearranged it only yesterday, and we didn't have a capo, so we used the fork which you still have on the guitar. You are so rock'n roll.
Lickety-Split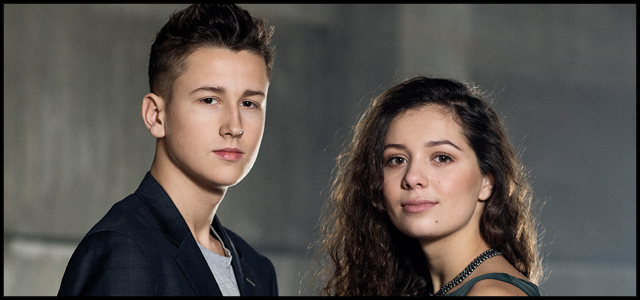 Blachman: It has been said that some of the music I have brought into this competition was too outré, not mainstream. But I do have a heart for pop music, and this is the time for it: Lickety-Split.
"La La La" (Naughty Boy feat. Sam Smith) - 6/10
- Blachman may be a genius but unfortunately, he got this one wrong. It's Phuong og Rasmus all over again. The guys are extremely likable and full of energy but not even that could save this performance. Lina really stepped up her game, I adored her quirky tone, even the "la la la"s sounded awesome but Patrick, who was the better singer in the past, was a major let down, it felt as if he wasn't comfortable and to be honest, their voices weren't blending that well.
I
really hate that name. And I don't exactly love the song. Her voice is OK. He seems hectic, singing at the top of his lungs.

Lina: You nailed that sample, Lina
Remee: Very charming. Not something you would expect to come out of Blachman.
Blachman: I am glad the viewers are breeding. It's a joy to take their kids and match them up for this competition.
Mathias Chrøis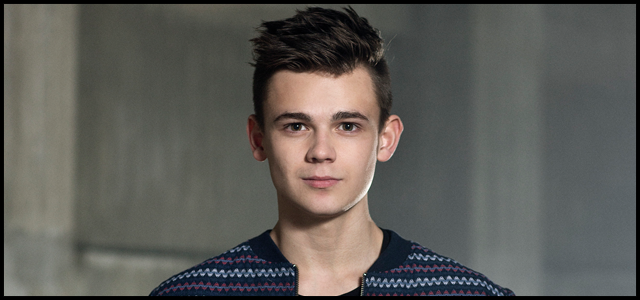 "Sig Det" (De Dødelige) - 5,5/10
- Cute, charming, a good voice, Mathias seems to have everything needed to win this show. He doesn't even need to try and deliver a great performance, he's already making it to the final. That said, I actually like Mathias. What he did tonight wasn't great, mainly because there was no climax to that song, but at least he was on tune, and it's not as if the song choice was his fault.
Lina tells us Mathias is going to sing a song which is not very well known. Mathias says he has been training the high notes. When I first hear him I want to scream: SING! But he is doing good, I like his phrasing. The music is interesting, and also the lyrics, as much as I can catch of it. There is no doubt he will continue with the young girl appeal.
Remee
: (To Lina) This song is too heavy for him at this stage. But you are great.
Blachman
: The vocal is not strong enough. You need to get the body into it, work with it.
Lina
: You came off a little skewed, missed some words. But we will pick it up next week.
ManBand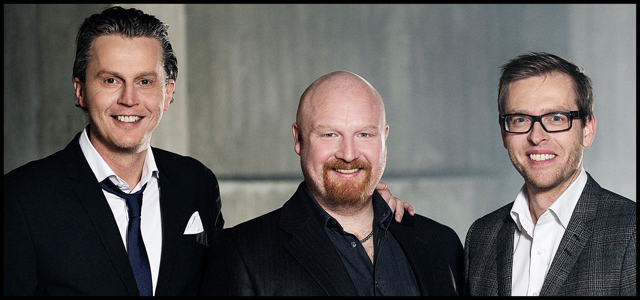 "Do You Realize" (The Flaming Lips) - 5/10
- So incredibly cheesy. I don't really know what I was expecting, Blachman ain't God after all, he can do no miracles. There's no denying they're great vocalists but an artist should be able to excite the audience and while seeing them perform, I felt nothing.
This is one of the acts that I had noticed by accident. Of course, I can compare myself directly with them (age and sex), and that always sparks an interest. One thing in their favor, they can actually sing harmonies from the outset. A big, big plus. And amazingly, ManBand is not nearly the worst group name this year.
Blachman talks about men with emotions. And this is an emotional song. ManBand continue that story, they found they have emotions in common, the thing they strive for in their music (maybe fervor is more precise, fervor is my word). Also, this song is to demonstrate that they do take things seriously, but not too solemn.
Their harmonies remind me a bit of CSNY (Crosby, Stills, Nash & Young), which can only be a good thing, even if I was never a big CSNY fan. I think they start in unison, then fan out to two voices, and maybe more, I am actually not sure. They should eventually.
Lina
: You can sing!
Remee
: It's hard to not give Blachman a compliment that he didn't already give himself … This song was a good choice for you.
Blachman
: Men are incredible. We are going on.
Fie Winther
"Nightcall" (London Grammar) - 8,5/10
- My main problem with Fie were her song choices, she never got them right. I wasn't sure what to expect from Lina but I'm pleasantly surprised. This was simply perfect. Haunting, captivating, mesmerizing. It helped that Fie's vocals were spotless. The staging needed some work but that's not really important, is it? This one will go far.
The quality of her voice is great, it is recognizable. And she has power. For the first time tonight, I am irritated about the short arrangement, imposed by the competition. I really want to hear more of this.
Blachman
: Great voice. Unique. And I don't understand why you were a bit off key at one time, it shouldn't be necessary.
Remee
: The song is too adult, but you nailed it.
Lina
: I am so proud. I hope Denmark can see why I chose you, because they could not in the preliminary programs. Something was missing.
Lucy Mardou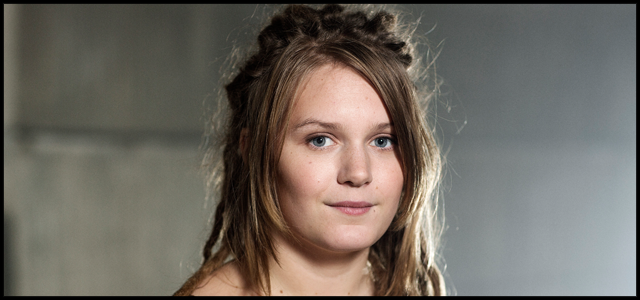 "Colors" (Laleh) - 6,5/10
- I wanted so bad to love this. Unfortunately, I just couldn't. I still liked it, only because I adore Lucy but this ain't "City Boy". Not even Laleh sounds good on this song live. The problem is that it's a hard song, with so many weird sounds that just don't translate the same way live than it does in the studio. Lucy gave it her all and her take put a smile on my face but from a vocal standpoint, that wasn't doing her any favours.
Remee presents Lucy. She is another act which I had my eyes on, and I have big expectations. Originally from Norway she now lives in Thy in what is known as a kind of hippie camp in the Northern part of Jutland. And I just like everything hippie, so give it to me, Lucy. She demonstrates her range, and there is some ethnic inspiration. It's a great performance; I was not disappointed.
Lina
: Crazy range. Good song choice; I didn't know that one. You are so wild.
Blachman
: This is hippie music. Some can pull it off, for others it's an act. And the music is so difficult.
Remee
: You are so ambitious. Always sitting on the floor, grounding, that's why we had you start that way. Extremely complex music. You are madly disciplined.
Anthony Jasmin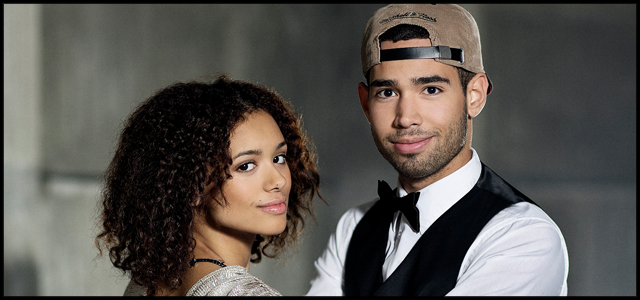 "Brother Where Are You?" (Oscar Brown Jr.) - 8/10
- There's some serious chemistry between these two. 1 out of 3 ain't that bad if you ask me. Anthony and Jasmin sound great together, their jazzy, soulful tones blending beautifully. Not the most dynamic performance but when you have such a lovely sound in your hands, it's better keeping it low-key.
Another pair created by Blachman. Visually they are top class. His falsetto? Not sure how well that went, maybe a touch of nerves.
To be fair there is a bit of uncertainty pitch wise, for both of them.

But, wow. They were great.
Remee
: Good looking. Good song choice.
Lina
: Jasmin sings so much better now. It sounded great.
Blachman
: The young have to entertain the older people, that's how it is. And you did. A pearl.
Steffen Gilmartin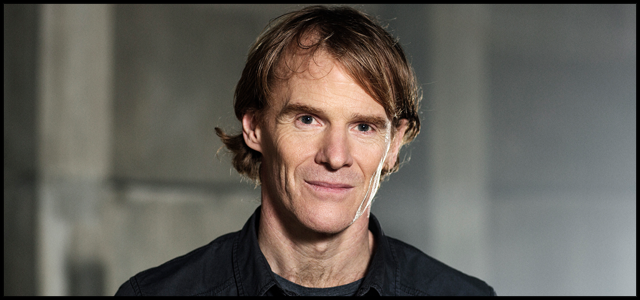 "Fred" (Bo Evers) - 7,5/10
- I'm worried for Steffen. I love his quirky acoustic style but I'm not entirely sure if the audience will embrace it. Then again, Passenger is extremely popular, so, who knows. Considering how he flipped "Wake Me Up" during the JH, I would've expected a more interesting pick from Remee, though he still gave him a great song, it fits his style and while he sounds similar to the original, the song isn't that popular, since it's rather new. Steffen sounded quite awesome here, really hope he makes it through.
Remee informs us this is the oldest contestant ever on the Danish XF liveshows. Steffen comes out as a self-accompanied singer-songwriter. Superb guitar. Hippie, peace symbol. A song about getting over a divorce. I have a lot of sympathy for him, but wonder how he will look with a symphony orchestra. Well, no doubt Remee has taken that into account.
Blachman
: A fine song, and your voice is good. The combination? You have the safest vocal performance, very routinised, but I am not sure about the identity with the song. (Blachman exemplifies this with reference to the lyrics) I cannot picture you on a moped.
Lina
: I like the arrangement you made.
Remee
: We could not change the lyrics from moped to taxi. The emotion fit. You fucked up in the lyrics.
(I don't know what he means, I have not read the lyrics. I, the viewer, don't care.)
I am hoping for a chance for you.
Henriette Haubjerg
"Running To The Sea" (Röyksopp feat. Susanne Sundfør ) - 7,5/10
- When we first saw her during the auditions, I would've never guessed she'll be making it to the liveshows nor delivering such a terrific performance. Her tone is a little shrill but that's mainly what I like about it, and it makes her sound unique and interesting. I also enjoyed how stiff she was. I'm not sure if that was intentional but it fit the performance, her reflecting hands towards the end were also a nice touch.
Sorry, I have no notes for this act. Maybe I was too occupied by it. That could be a good sign. She has a great voice, I love it.
Remee
: You dropped from space somewhere. Charming. No pretentiousness (he exemplifies this with her reaction about the mirrors glued to her hands).
Blachman
: You have a great gift.
Lina
: Dedicated. I told you to "get the tone down into your chest", and bam, you have it. You always ask me: Did it sound good? And yes, it did.
Fie Winther
Anthony Jasmin
Henriette Haubjerg
Steffen Gilmartin
Pernille Nordtorp
Lucy Mardou
Lickety-Split
Mathias Chrøis
ManBand
Bottom 2:
Pernille Nordtorp
Lickety-Split
As I said before, Pernille had the disadvantage of performing first. Lickety-Split always had an uphill battle, their auditions weren't featured and what we saw before tonight was very little. On top of that, their performance wasn't that great and they had the second spot.
In between, we hear about the main prize. DR has decided that the main prize is no longer a record deal, since everybody is streaming nowadays. Instead the winner gets the opportunity to work with a top-shot producer, John Shanks, who recorded for Miley Cyrus, Bon Jovi, Sheryl Crow, Celine Dion and Take That. I would rather have a top-shot producer in an odd style that is foreign to me than a mediocre producer in precisely my style, so it's probably a good choice.

Host Eva Harlou (in case you are missing Lise Rønne: she will be one of three hosts for the Eurovision Song Contest when it is held in Copenhagen later this year) interviews the judges with prepared questions.

She asks Remee, why is it so important to work with a top shot producer. Remee says it is essential. Also, there is some training involved.

Harlou: Lina, what is required to achieve success?
Lina: You need to have the ability to motivate people (the people you co-work with), because you cannot do it all on your own.

That piece of advice is actually solid gold.

Harlou: Blachman, how is the level of the contestants this year.
Blachman: Strangely enough, when we get to this stage of the competition it is almost always tolerable. (Harlou: Are they any good this year?) Yes, they are good enough.

So we hear Pernille again, singing "Blue Jeans". I notice for the first time Pernille's t-shirt with the imprint: "PARENTAL ADVISORY, WE SAY FUCK A LOT". Then Lickety-Split take the stage with "La la la". I want Lickety-Split to go. Not because I have anything specific against them, but I think this song was not the right one for them. And the boy does have some weaknesses, although I think he does better on the reprise.

Blachman
: Sends Pernille home.
Remee
: Sends Lickety-Split home.
Lina
: Sends Lickety-Split home.
Eliminated:
Lickety-Split
I'm not pleased with this result but at least it wasn't Pernille, who I really like. It's really Phuong og Rasmus all over again. It's a shame, cause I was excited to see what Blachman could do with them. Likely Split? I kinda hope so, Lina could have done great as a solo act. I just don't understand what people see in ManBand. That performance was such a bore.
Licktey-Split was clearly not the best act. They beat a lot of other acts in their fight to get here. In fact, they might not be worse than each of the remaining eight acts, they are just not the very best. Whether this logic holds for further scrutiny is immaterial. It is the premise behind this show, and a lot of other similar ones.

Finally, who impressed me, who are my personal favorites, who has a chance at winning, and who can be a commercial success outside the show? Someone did impress me. This is my list for now; it's a blend of who I like and who I think will fare well in the competition.
1-4: Anthony Jasmin (another silly name in my opinion) were very, very impressive. Whether they will do great on XF or not, they could have what it takes to make it commercially in the world. They will be very interesting to watch. Never rest on your laurels! Keep developing. Oh, Blachman will tell you that. Lucy, the hippy, I like her act. I am not sure I understand her yet, artistically. And I don't know if she has broad appeal. We will see. Steffen is among my favorites, but whether he can make it to the top in this competition, remains to be seen. And I moved Henriette to this group upon hearing her voice again.

5-8: ManBand need to sharpen up visually, because people hear with their eyes (unless they are musicians). They must develop their act, take control, and go their own way. Fortunately they seem heavy enough to counteract Blachman. I have not seen enough of Mathias, Fie and Pernille to really judge them.

I checked the size of their Facebook fan groups: 22.000 in Mathias', 5.000 in Lucy's, and from 2.000 and downward in the rest in descending order: Henriette, Anthony Jasmin, ManBand, Lickety-split, Fie Winther, Pernille Nordtorp, Steffen Gilmartin.
This entry was posted on 6:03 PM, and is filed under
Anthony Jasmin, Fie Winther, Henriette Haubjerg, Lickety-Split, Lucy Mardou, ManBand, Mathias Chrøis, Pernille Nordtorp, Steffen Gilmartin, TV, X Factor Denmark, XF Series
. Follow any responses to this post through
RSS
. You can
leave a response
, or trackback from your own site.